How Jane Park Became a Lottery Winner
In July 2013, Jane Park was on her way to her job as an office assistant when she decided to try her luck on the lottery. She bought her first-ever lottery ticket, a lucky dip for the EuroMillions. When the draw took place on Friday 26th July, Park's luck was in, and she scooped £1 million.
The winning numbers that night were 12 – 23 – 29 – 38 – 49 with the lucky stars being 3 and 4. Yet, Park did not match a single number on her winning ticket. Instead, she was one of the lucky winners of the 100 UK Millionaire Makers Raffle, making her an instant millionaire. If you want to try chances, why not placing a bet at the best sites for online gambling in the UK?
When she became a lottery winner, Jane Park was living in a 2-bedroom flat on a council estate in her hometown of Edinburgh, with her mum Linda. She gave up her temping job, which paid £8 an hour. Jane went public as a lotto winner, announcing her win on Facebook. She posed for pictures when she received her cheque, her champagne flute filled with Irn-Bru, given her young age.
How Did Jane Park Spend Her EuroMillions Jackpot?
The first thing Jane bought with her lotto winnings was a Louis Vuitton handbag. Having been saving for the luxury item, she instantly splurged on the designer bag before even receiving her winner's cheque. She went on to buy a dog, a chihuahua named Princess. Her spending spree also included various holidays to Magaluf, Benidorm, and the Maldives. She bought around 50 more designer handbags as well as shoes. She treated herself to 3 cars, a cherry red VW Beetle, a customised purple Range Rover, and a BMW. Several properties were also purchased with her winnings.
Yet it perhaps her spending on cosmetic surgery that gained the most media attention. She spent £4500 on breast augmentation surgery. Having always wanted a boob job, Park claimed they were "up there with the best things I've ever bought." Yet the same could not be said of the Brazilian bum lift surgery that she had in Turkey. She experienced an adverse reaction to the anaesthetic and developed sepsis. Park explained that the surgical procedure nearly killed her.
Lucky on Lotto, Unlucky in Love
Since cracking the EuroMillions, Jane Park has been linked with various celebrity suiters. Although it is fair to say that she has been unlucky in love. She briefly dated X-Factor star, Sam Callahan in March 2017. However, the relationship abruptly ended after Callahan hooked up with another X-Factor contestant. The singer branded Jane as obsessive, claiming that she wanted to appear on Big Brother after he announced he would be entering the show. He publicly stated that their relationship was far from serious and that she was deluded for thinking otherwise.
She soon moved on from the awkward breakup when she started dating Dundee footballer Jordan Piggott in September the same year. She met his parents and they declared their relationship on Facebook. Yet the relationship was also short-lived. Park described how being a lottery winner had made it difficult for her to trust men. She even considered hiring a detective to keep an eye on her then-boyfriend. Following the breakup, Jane started counselling to help her deal with the breakdown of her relationship and the obsessive behaviour she displayed during their time together.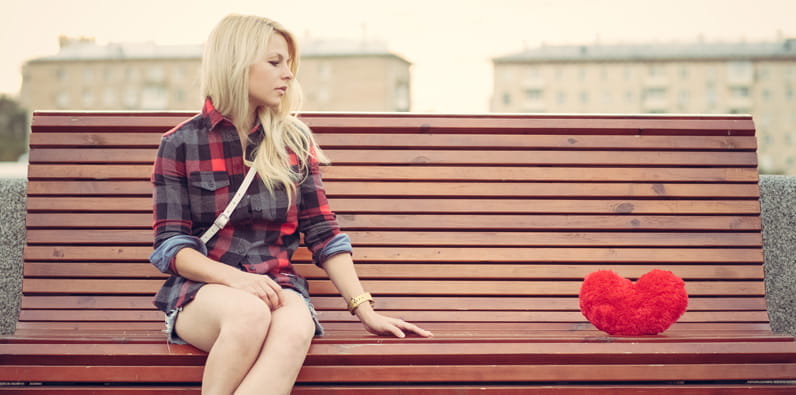 In November 2018, Park launched a website to try and find a suitor. She offered to pay £60,000 for a boyfriend and was inundated with applications. Although her search was unsuccessful, and the lotto winner took to her social media accounts to complain about the weird men she had encountered through the application process.
In November 2019, 6 years after Jane Park's EuroMillions lotto win, she announced on Instagram that she was pregnant. Whilst not in a relationship with the baby's father, she expressed her joy at the news, stating that being pregnant was better than winning the lottery. Yet, just a few days later, she revealed the heartbreaking news that she had suffered a miscarriage.
Jane's love-life hit the headlines again in 2019 when she offered to be Lewis Capaldi's "sugar mumma". She complimented the Scottish singing sensation on his single, Hold Me While You Wait. A cheeky Twitter chat followed, with Capaldi replying "I'm very open to a sugar mumma". Despite her efforts, Jane remains single, proving that money can't buy you love.
The Lotto Winner's Misery
The Jane Park Lottery winner story has been well publicised. In 2017, Park spoke out about her win, claiming that winning the lottery at such a young age had ruined her life. In an interview with the Sunday People, the then 21-year-old described the negative impact the prize money had had on her. She claimed that the win had made her life "ten times worse". Park described how others envied her win, yet it left her lonely and vulnerable, making her question her life.
"I have material things but apart from that my life is empty. "What is my purpose in life?" Jane Park – Lottery Winner
Jane declared that she was considering suing lottery provider, Camelot. She argued that someone her age should not be allowed to play the lottery and that she was not old enough to understand how to cope with landing such a large sum of money. Park's controversial comments that Camelot had "ruined her life" earned her the nickname of the "Lottery Whinger" in several tabloid newspapers.
Jane made several appearances on daytime TV shows where she discussed the downsides of becoming a teen millionaire. She declared that more help and direction should be given when you win a jackpot at such a young age. Especially because she won one of the biggest jackpots in history. Although, despite her complaints, when interviewed by Eamonn Holmes and Ruth Langsford on This Morning, she did concede that winning the lottery had not completely destroyed her life and that some days, it was the best thing ever.
Camelot responded to Park's criticisms by stating that they had provided her with support to help her manage her large windfall. They appointed financial experts to advise her on managing her assets, and also put her in touch with another young lottery winner to help guide her. They also stated that any raise in the legal age to play the lottery was a decision that laid with the government. Park did not pursue legal action against the lottery provider. During an appearance on TV chat show, Loose Women, she stated that she was simply satisfied that her concerns were now being listened to.
Will the Minimum Age to Play the Lottery Be Increased?
Jane Park's lotto winner experience is not an isolated case. Other young winners have expressed concerns over the young age limit applied to playing the lottery. Some of the youngest lottery winners in the UK have spoken out about the devastating impact of winning big sums of money at such a young age. Teen lotto winners have called on the government to raise the lottery minimum age. They argue that young teenagers do not have the experience to manage such wealth. Whilst the government's decision on raising age limits is more focused on protecting youngsters from gambling addiction and other such gambling-related harm.
In July 2019, the UK government launched a consultation on whether to raise the minimum age limit for playing the National Lottery from 16 to 18. Culture minister, Mimms Davies explained the review would assess all lotto games, including EuroMillions, as well as instant win scratch cards provided by the National Lottery. Party members across the House of Commons are in general agreement that all forms of gambling should come with a minimum legal age of 18. So, chances are that the lotto age limit will be raised to 18. Although any changes to the minimum age are not likely to be introduced until the lottery's licence is due for renewal in 2023.
Jane Park – Lotto Winner Turned Minor Celebrity
Some 6 years on from her win, where is Jane Park now? Despite her complaints regarding her lottery win, she has risen to fame as a result. She is a typical a Z-list celebrity. She is a renowned Edinburgh socialite, and regularly shares pictures of her lavish lifestyle with her 235k Instagram followers.
Her social media accounts are a source of interest for the tabloids. The Mirror recently reported that Park claimed the Coronavirus could be an elaborate hoax. On Instagram, she wrote, "If Boris Johnson says 'April Fool's' on the 1st I am gonna hit the f**king roof mate". Her strong Scottish accent can be heard loudly through her posts. Even a change of hair colour gets mentioned in the tabloids these days.
Some young lotto winners, such as the lotto lout Michael Carrol have squandered their millions. Yet Park claims to have invested wisely and still has the bankroll to fund her extravagant lifestyle. In May 2019, she began selling topless photos for £50 a piece on her private Twitter account. The money raised from the provocative pictures would be donated to charity. She boldly stated that she was not skint and that she has a job managing her property and investments. She declared that the sale of the pictures was about "feeling empowered and helping others", and not because she needed the money.
Following Park's appearance on Loose Women, she was reportedly in talks to appear on the dating show, Love Island. Her appearance on the TV talk show sparked the interest of ITV2 bosses who were keen to sign her up. 2019's Love Island came and went with no appearance from Park. Although, given her looks and backstory, she fits the contestant profile to a T. Will Jane Park appear on Love Island 2020? Watch this space!
Our Verdict on the Jane Park EuroMillions Lotto Win
It may be difficult to sympathise with a person that complains about winning a million. Many of us would give our right arm to be a lottery winner. Yet Jane Park's story is not so clear-cut to warrant outright disdain. She was young and inexperienced when she landed a life-changing sum of money. Even with expert guidance and a supportive family to keep her grounded, it inevitably impacted her life.
Still, she is enjoying a lifestyle made possible by her lotto win, a feat not managed by all teen lotto winners. What would you do if you won the lottery? Would you seek the publicity like Jane, or would you keep the good news quiet? Either way, be sure to buy your lotto tickets at the best online lottery sites for your shot at becoming the next lotto millionaire.
FAQ
Jane Park went from being a normal 17-year-old Scot to a household name following her lottery win. She has appeared on various TV shows and frequently draws attention from the media. Needless to say, the Jane Park lottery story is one that has sparked much interest. Her lotto winning experience is intriguing and frequently searched on the internet. Here are some of the most frequently asked questions about Jane Park, lottery winner.
Who is Jane Park?
Jane Park is the UK's youngest EuroMillions lottery winner. She won £1 million in July 2013 when she played the lottery for the first time. Whilst winning the lottery with the first ticket you buy is unusual, it is not as strange as some of these crazy lotto winners' stories.
How much did Jane Park win on the lottery?
Jane Park won £1 million on the EuroMillions lottery. She won the prize on the UK Millionaire Maker Raffle drawn on Friday 26Th July 2013. Jane spent her lotto winnings on designer bags and shoes as well as property, cars, and holidays.
How old is Jane Park?
Jane Park is 24 years old. Her date of birth is December 1st, 1995. Park was the youngest person in Britain to win the EuroMillions lotto draw. She was 17 years old when she became a lottery winner.
Is Jane Park going on Love Island?
Lottery winner Jane Park is rumoured to have been in talks with ITV2 bosses about appearing on Love Island. Find out further details about the reported appearance on Love Island in our overview of Jane Park's current celebrity profile.
How much is Jane Park worth?
There are no exact figures available for Jane Park's worth. However, according to our research, her estimated net worth in 2019 was approximately £1 million - £5 million. Her assets include property she bought with her 2013 lottery jackpot winnings.