Seven Amazing Lotto Millionaire Stories
Kevin Jones – £6.1 million
from Crewe, Northern England
Mr Jones and his wife had a taste of failure before they hit the £6.1m lottery jackpot in May 2016. A few years prior to their huge win, they lived in Spain when their house was broken into twice in the same weekend and they were left with nothing. They had to drive back to England and start over. And what a brand new start – they scooped the Lotto jackpot! A decent fellow that he is, Mr Jones went on to do his job as a bus driver right after he found out he had struck rich because he didn't want to let people down. Kevin Jones also came up with a fresh way of celebrating the 1-year anniversary of his big win – he shared some of his luck with the people in town by handing out golden envelopes containing lottery tickets. Wondering if you would ever be lucky enough to win the lottery as well? Play the lotto online and find out!
"Remember that you are an Englishman, and have consequently won first prize in the lottery of life." Cecil Rhodes
Adrian and Gillian Bayford – £148 million
from Haverhill, Suffolk
This couple isn't just some random winner of a measly million quid, Adrian and Gillian Bayford are the grand millionaire lotto winners. In August 2012, Adrian and his wife scooped the record-breaking EuroMillions jackpot of £148 million, which was the biggest jackpot ever won at the time. And everything seemed peachy. However, 15 months later, they split and Gillian took their two sons to her native Scotland. Later on, Adrian met and fell in love with Samantha Burbidge. What seemed a fairy-tale at first ended with Sam taking the horses, horsebox, and car, worth £2m he had bought for her and leaving the squillionaire for a former boyfriend Both Adrian and Gillian fell apart with their friends and relatives as it seemed everyone thought they were entitled to a bigger piece of the humongous fortune So, winning the jackpot turned out to be a spurious blessing for them.
Edwina and David Nylan – £35 million
from Fleetwood, Lancashire
The couple in their 50s thought they had played all 6 winning numbers for the December 23, 2015 lottery draw, so they rejoiced in the idea of starting the new year by joining the millionaires lottery 2015 club. Unfortunately, because of a technical glitch they never got the £35million they thought belonged to them. The couple had played online with random numbers and claimed they saw a confirmation of their ticket purchase. They did have a problem with not having enough money to buy the lotto ticket, so they had to top up first. The company behind The National Lottery, Camelot, said the system had recorded their attempt to buy a ticket but that's not the case with the top-up and the purchase of a ticket. The couple said they'd never play the lottery again.
Dave and Angela Dawes- £101 million
from Wisbech, Cambridgeshire
Former factory worker Dave Dawes and his now-wife Angela Dawes were lucky enough to win the life-changing £101million jackpot from the EuroMillions lottery in 2011. Winning the jackpot definitely changed their lives and allowed them to buy a new big house for themselves and to finally get married. In, however, 2017 Dave's son Michael Dawes took legal actions against his father claiming that he has stopped supporting him financially even though he promised to always transfer money to his bank account. Allegedly, Michael has spent over £1.5 million since his father's lottery win and expected the couple to keep helping him financially. In looking at the evidence, the court dismissed his claim. Regardless of the occurred, however, the couple has helped many of their family members and have made donations to various charities.
Colin and Chris Weir – £161 million
from Largs, North Ayrshire, Scotland
The retired STV cameraman Colin and former psychiatric nurse Chris won the record EuroMillions £161million jackpot in 2011. Since then their life has gone through many positive changes. The couple bought for themselves an enormous, beautiful mansion in Troon. The Frognal House cost the lottomillionaires more than £3million and has big, bright rooms and great views. However, the winners were not selfish and also donated £1million to the National Theatre of Scotland and have so far made three £1million donations to the Scottish National Party since 2011. According to the latest news, Colin Weir also bought a £1.5million waterfront mansion. Sharing their luck with others, the Weid family has also made significant donations to various charity organisations.
Jane Park – £1 million
from Edinburgh, Scotland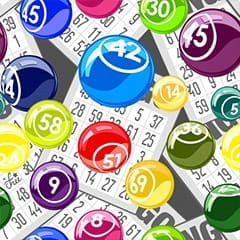 Britain's youngest ever lotto millionaire was merely 17 when she won the million-pound EuroMillions jackpot in July 2013. She got lucky with her first ticket ever. She splurged on posh cars, including an £18,000 custom Range Rover in the colour purple to pay tribute to her favourite team Hibernians, expensive designer handbags and shoes, a house, frequent exotic holidays, and plastic surgery.
But then her carefree life started seeming lonely as her friends would get back to school or their jobs and she felt left out of normal life, wishing she hadn't won in the first place. Perhaps she should have kept on playing for a few decades never winning much – that would have made her appreciate her winning more. She's young, rich, and famous but can not stop complaining about how winning the lottery has made her life miserable.
David and Kathleen Long – £1 million Won Twice
from Scunthorpe, Lincolnshire
Remember that getting struck by lightning is much more likely than hitting a lotto jackpot? Well, what about scooping the jackpot twice? The millionaires lottery couple first won in July 2013 when they almost missed out on the payout because they had thrown the ticket into the garbage. But they did cash out. And so they did again in March 2015 when they won £1m pounds for the second time. The odds of winning the EuroMillions twice are 283 billion to one, which makes it times less likely than the following, as quoted by Daily Mail:
| Event | Odds |
| --- | --- |
| Being killed after an asteroid kits the earth | 78 million to one |
| Being eaten by a shark | Four million to one |
| Elvis being found alive this year | 50,000/1 |
| Simon Cowell becoming prime minister | 10,000/1 |
| England to win the next three World Cups | 2,500/1 |
| he next royal baby being called Wayne | 500/1 |
| Winning the EuroMillions twice | 283 billion to one |
Despite winning a million quid, the lottomillionaire couple remained in their static caravan. They decided to buy David's mother a home instead and got a dream wedding after a 12-year-long engagement – the colours of the ceremony were white and red as Mr Long is a huge Liverpool FC fan. The second million-pound win, however, convinced them they should move into a bigger house. David said they weren't looking for a mansion as long as it had a game room and a bar. Surprisingly, Mr Long said he believed he'd win the first time as well as the second time and he doesn't think it would be too much if he won a third time.
Finishing Touches
All in all, lottery can be very, very rewarding if you happen to be lucky enough to grab those alluring jackpots with more zeros than we can hope for. Money, especially such amounts, can be the reason to split with your beloved ones, to end up in fights with your family and so on. And while this is a proven truth, we can safely say that the majority of winners out there are living a dream life. In any case, there are other avenues you can explore. For example the best UK gambling sites for 2023. Another interesting topic that we can offer you is related to the new casino sites that are opening their doors for players from the UK. Additionally, Canadian players can learn more about the best lottery in Canada online here.
Lotto Millionaires – Freuqently Asked Questions
Winning the letter is a once in a lifetime occurrence. Forget about seeing aliens in your lifetime, becoming a millionaire off the lottery is less likely. So we can agree that you need to be ready. Here's what you should know about becoming a lotto millionaire. Maybe you are the next jammy fellow. You never know.