The Best Online Casinos in Kuwait for 2021 – A Guide to the Country's Gambling Sites
The oil-rich nation of Kuwait is located at the tip of the Persian Gulf. Much has been written about the country's openness, which has led to an unclear understanding of the country's laws Officially, gambling is illegal in Kuwait, and although there are many people who illegally partake in the activity, we would strongly advise against doing so because the punishments for illegal gambling can be quite severe including, but not limited to: fines, jail time and deportation. As a result, you won't find any legal online Kuwait casino sites.
Greetings to the United States!
Read All About Online Casinos in Kuwait
All Sites Licensed by the
UKGC
Kuwait's Relationship to Gambling
This page discusses the current situation of online casinos in Kuwait. We will provide an overview of the current legal status in the country, as well as some info about online gaming in general. Gambling law is continuously transforming, and we will do our best to stay atop any changes in Kuwait's views towards the activity.
Current Legal Situation in the Country
If you have ended up on this page, the chances are that you were looking for the best casino sites Kuwait has to offer. Perhaps, you have even heard about Kuwaitis playing online. However, gambling is still illegal in the country under Islamic law. There are no internet casino operators in the country and there are no brick and mortar gambling houses that operate legally. The punishment for playing or operating within the country are quite severe, and numerous news articles have been written about police raids on underground illegal gambling hubs. Those caught participating in gambling will either be fined or jailed. If you are a foreigner, there is a good chance that you'll be deported.

How Residents Can Gamble Responsibly
So how does one gamble responsibly in such a country? The short answer is simply do not gamble. We previously mentioned that it is illegal to operate within the country so that you won't find any top casino sites in Kuwait. Kuwaitis are among the most digitally connected people in the Gulf Region, and as a result, offshore casino sites have penetrated the society and many Kuwaitis gain access to these sites using VPN (virtual private network) services. However, we strongly advise against doing this because offshore sites are required by their local licensing agencies to prevent players from accessing international online casinos with a VPN. If a person is found to have been using a VPN, they will forfeit all of their winnings. But this pales in comparison to the punishment one faces if found gambling in Kuwait.
History of Gambling in Kuwait
Gambling exists in many forms. Wagers can be made on small activities, large sporting events, games of chance and more. Because gambling is not legal in Kuwait, the country doesn't have an official history of casinos and betting. There are talks about potentially allowing non-residents to participate in gambling, but these talks are not close to resulting in anything concrete, and it still remains illegal for someone to gamble within Kuwait, regardless of their nationality. The approved and safe way is to avoid it altogether.
Famous Resorts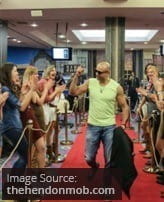 Ghanim Dashti
Kuwait's most famous
poker player
At the risk of sounding like a broken record, I must repeat that you will not find online casinos in Kuwait or famous resorts due to the country's gambling laws. Illegal gambling dens have been run by Europeans and others, but these have resulted in nothing other than arrests and deportations.
The Most Famous Kuwaiti Gambler
Although gambling is illegal in Kuwait, there are a few notable Kuwaiti poker players around the world. These players participate in foreign poker tournaments. One of the most prominent poker players from Kuwait is Ghanim Dashti, who has participated in Hold'em tournaments in Prague, Barcelona and Cyprus. His best finish has been 4th in the Merit Poker Western Tournament. He has earned a total of $106,723 in his official career.
Conclusion: The Best Online Casino Site for Kuwait
To reiterate, there is currently no Kuwait best online casino due to the country's laws that prohibit gambling. This law covers both land-based casinos and foreign, or offshore, online casino sites. The penalties for playing include fines and jail time. We will update this page if anything in the country's legislation changes.
Popular Questions About Gambling in Kuwait
We hope that our guide to online gambling in Kuwait has been helpful and useful to you. Nevertheless, we realise that the situation of the gambling industry in the country is rather complicated. If you have any doubts left, we will gladly resolve them by answering some of the most popular questions regarding the online casinos in Kuwait.
What Online Casino Is Legit in Kuwait?
All online casinos and gambling sites are currently prohibited in Kuwait. Even though there might be several online casinos that accept Kuwaitis, we strongly advise you to avoid them, otherwise, you could face serious legal repercussions.
Is Online Gambling Legal in Kuwait?
No, all forms of gambling are strictly prohibited in Kuwait. There are no available online casinos, or brick and mortar gambling venues that operate legally in the country. The laws are severe, and anyone caught gambling will be fined, or even sent to prison. For more information about the legal gambling situation in Kuwait, please read our dedicated paragraph.
Can Foreigners Gamble in Kuwait?
No, the gambling laws in Kuwait also apply to foreigners, and they are not allowed to gamble. Anyone caught violating the law, risks being deported. Therefore, if you are visiting Kuwait as a tourist, we strongly advise you to think twice before gambling.