Top 10 Biggest Lottery Jackpots
First off, let's begin with an overview of the largest lottery jackpots in the US so far. The last decade has been very generous to a handful of people. As you can see, most lottery jackpots have been around the $650 million mark, however, there are two sums that stand out. The largest pay-out in US history is $1.5 billion from the Powerball on January 13, 2016. The prize was split between 3 winning tickets, bought in different states across the country. In the end, every winner decided to cash in a one-time amount of $328 million each.
| Rank | Jackpot Amount | Lottery | Date | Winners | State | Net Winnings Per Person |
| --- | --- | --- | --- | --- | --- | --- |
| 1. | $1.586 billion | Powerball | January 13, 2016 | 3 | CA, FL, TN | $328 million |
| 2. | $1.537 billion | Mega Millions | October 23, 2018 | 1 | SC | $878 million |
| 3. | $768 million | Powerball | March 27, 2019 | 1 | WI | $478 million |
| 4. | $758 million | Powerball | August 23, 2017 | 1 | MA | $480 million |
| 5. | $687 million | Powerball | October 27, 2018 | 2 | IA, NY | $198 million |
| 6. | $656 million | Mega Millions | March 30, 2012 | 3 | KS, IL, MD | $105 million |
| 7. | $648 million | Mega Millions | December 17, 2013 | 2 | CA, GA | $173 million |
| 8. | $590.5 million | Powerball | May 18, 2013 | 1 | FL | $370.9 million |
| 9. | $587.5 million | Powerball | November 28, 2012 | 2 | AZ, MO | $192.4 million |
| 10. | $564.1 million | Powerball | February 11, 2015 | 3 | NC, PR, TX | $127 million |
Fortunately, here in the UK, we also have the opportunity to participate in the fun and excitement of winning a lottery jackpot. An added bonus is the ability to do so online. We've compiled a list of the best websites to play lottery online, for your convenience. Alternatively, you can check out the best sites to play online scratch cards for real money if you want to enjoy a similar gambling experience.
Who Won the Biggest US Lottery Prizes?
$1.586 billion (Powerball) – John and Lisa Robinson; Maureen Smith and David Kaltschmidt; Marvin and Mae Acosta
$1.537 billion (Mega Millions) – Anonymous Winner
$768 million (Powerball) – Anonymous Winner
$758 million (Powerball) – Mavis L. Wanczyk
$687 million (Powerball) – Robert Bailey and Lerynne West
$656 million (Mega Millions) – Merle and Patricia Butler
$648 million (Mega Millions) – Ira Curry and Steve Tran
$590.5 million (Powerball) – Gloria Mackenzie
$587.5 million (Powerball) – Cindy and Mark Hill
$564.1 million (Powerball) – Anonymous Winners
Winning One of the Largest Lotto Jackpots – What's Next
Usually, once you win the lottery, you're presented with two options. You can opt to receive an annuity over a 30-year period. Should you choose this method, you'll receive the full amount, but you'll have to account for inflation. Your other choice would be to get your prize in cash, but you won't be able to claim the entirety of the sum.
Another major factor is taxes. All income from gambling in the US is considered taxable income, the lottery is no exception to that rule. Considering the amount, you're set to receive from the likes of a Powerball jackpot, the IRS will have you listed in the top tax brackets. The federal tax is 25% and will be withheld before you even get your money. The rest you'll need to pay come tax time. Additionally, you have local state taxes. They range from 3% in New Jersey up to 8.82% in New York. The Powerball has a convenient tax calculator that could give you a general idea of what you can expect to pay, depending on the state you bought your ticket from.
All in all, you stand to take a significant hit to your earnings, even if you've won one of the biggest lottery jackpots ever. The reduction from the total prize money could reach up to 40%. Despite that, it's not like you're going to walk home empty-handed. In the table above, you can see the net winnings per person. It's surely enough money to satisfy anyone's basic needs. How you manage your prize money, however, is what can make or break a person's life.
Lottery Winner Advice
We've been witness to various success and failure stories, so it's no wonder that society is split into two camps when it comes to winning the lottery. Some see lottery jackpots as a blessing, others as a curse. What's important is that you manage your winnings methodically and employ the help of professionals. Here are a few useful tips on how to successfully claim your prize and make the most out of it.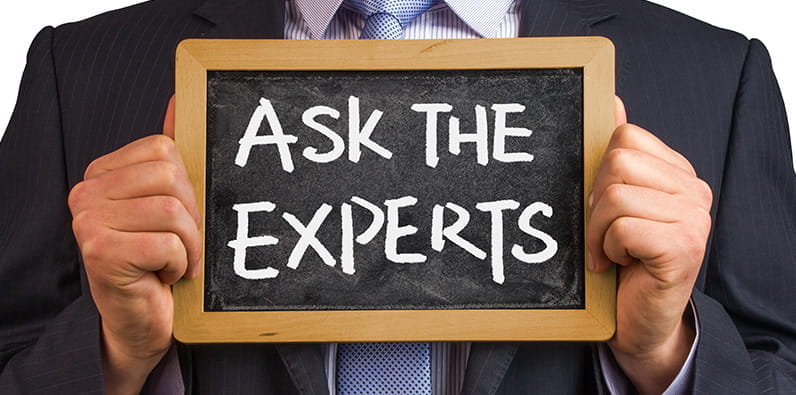 Don't Rush to Cash In
Once the drawing is complete and you've found out you're a winner, don't rush to claim your winnings. First off, the lottery operators need at least 2 weeks before they can collect all the prize money from tickets. Depending on the state, claiming your Powerball jackpot can be done within 180 days of winning. Mega Millions jackpots, on the other hand, provided you want to receive the money cash, needs to be collected within 60 days.
Contemplate Whether to Choose Annuity or Cash
When claiming your lottery jackpot, you'll be presented with two pay-out options. You can either obtain a cash reward, which will be heavily reduced or an annuity over 30 years. Annuity payments receive interest, and, in the end, you claim the full amount. Most people consider them the safer option, as you won't be able to spend all of your money and be left penniless. Alternatively, there are some arguments pro cash reward. You'll receive your money instantly and could potentially invest it. Your investments could yield more profit than the interest on the annuity. More often than not, however, people blow it all away, as they get in over their heads.
Hire a Consultant
Winning the lottery can be overwhelming and the euphoria of the moment could leave you vulnerable to making bad decisions. Before you even claim your winnings, consider hiring professionals to help you in this endeavour. First, you can consult a tax expert, to have a clear idea of what you can expect to pay in taxes and when to do so. Additionally, they'll calculate any expenses that you'll be facing when hiring professionals to assist you. Next, consider a financial advisor, especially if you cash out. Investing a portion of the money could prove fruitful in the long run. Furthermore, donating a certain amount could make you eligible for a tax break.
Final Thoughts About the Largest Lottery Jackpots Ever
While we enjoyed researching the topic and preparing some useful advice for you, winning the lottery remains a dream most of us. If you're one of the lucky few, take your time and think things through. Considering that the chances of winning either the Powerball or Mega Millions are 1 in 350 million, you better make sure that luck doesn't go to waste.
If you're looking to gamble on a smaller scale with higher chances of winning, then online casinos would be your best bet. They are the perfect opportunity to place wagers from the comfort of your home. Additionally, you'll have access to multiple types of games, whether that be slots, table games or even lottery ones. Before you decide on your next gambling adventure, however, we recommend reading up on the current legal state of online casinos in the USA.
Frequently Asked Question