The GamStop UK features allow restriction of your gaming time and setting limits of the deposits made at the gambling sites. Setting a self-exclusion time is essential when you have a serious gambling dependency problem. There is a solution to this problem, and if you are determined to make gambling fun again, our article and the GamStop options will be of great use to you. We will start our article with a description of the service and then move on to the essential information.
What is GamStop UK?
Fighting growing gambling addiction is one of the top priorities in the UK. The popularity and accessibility of online casinos and sports betting sites draw thousands of players annually. With this, the problematic gambling issue expands and consumes more and more people. In this article, you can find information about the latest solution GamStop, how to use it, and how to get further help.
GamStop UK Definition
The UK gambling law has strict limitations towards land-based and online gambling locations. Despite all the rules, there are just a few recommendations of actions when a gambling addiction appears. That is where the humanitarian and private organisations take the lead. Today, there are many free phones, websites, and land-based centres where you can find assistance when fighting gambling addiction.
One of the latest great assistants against gambling dependence is the GamStop free online self-exclusion program. Using this feature, the player can control his access to the gambling sites and decide how much money will be spent on gaming in the future. Ever since its launch in April 2018, the list of all gambling sites for UK players offering GamStop exponentially grows. Despite the gained popularity and the multiple benefits, there are still many non GamStop casinos.
GamStop Application & Limitations Settings
Many people still don't know what self-exclusion is and how it works. There are clear self-exclusion online instructions that will give you details on the matter. We will summarise the information and answer important questions that will help you apply those restrictions at the GamStop casinos.
The main features of a free self-exclusion program allow easy control and restriction of online gambling activities. GamStop is a program launched by the Remote Gambling Association and operated by the National Online Self-Exclusion Scheme Limited. After registration, the player can access the main options: depositing limits, self-exclusion for a certain period, reality check, parental control, and account safety.
| | |
| --- | --- |
| 💸 Set Deposit Limits | Daily, weekly, or monthly deposit limits |
| 🛑 Self-Exclusion | Self-exclusion for 6 months, 1 year, or 5 years |
| ⌚ Reality Check | It shows how long it has been since your gaming session started |
| 👶 Parental Control | Underage access to gambling sites is restricted |
| 🛡️ Gaming Account Safety | Unauthorised people can't access your betting account |
All those features are available to the registered GamStop UK clients. Know that the restrictions can be adjusted up to your liking. In addition to that, the player is not obligated to use all options. For example, you can set parental control and account safety without using the rest of the limitations. Unfortunately, there are many has one of the gambling addiction horror stories. In case you feel you're stepping over the line and your gambling habits affect your life in a bad way, it is strongly advisable to take more serious actions.
Using even one of the GamStop options brings unexpected benefits. On the self-exclusion program's website, you can find a list of safe and secure gambling sites. The operators are online casinos and sportsbooks licensed and regulated by the United Kingdom Gambling Commission (UKGC). We recommend playing at licensed sites with self-exclusion and player control features and enjoying your favourite games without hooking with the obsession.
Registration at GamStop
You can learn all there is to know about this gambling control program on the GamStop website. Upon registration, all United Kingdom (Great Britain and Northern Ireland) residents need to provide personal details:
Your full name and title
Your date of birth
Current and old email addresses
All mobile numbers you currently use or have used in the past
Home address with postcode
It is essential to write all phones, e-mails, and addresses you intend to use when registering at online gambling locations. Follow the instruction on the screen and answer a few additional identity verification questions. If you register for self-exclusion, you will need to select the Minimum Exclusion Period. Remember, this can't be changed, so we recommend setting this option after the registration is complete.
The registration is complete within 24 hours, and you will receive a unique reference number. This ID number will help you track your account easily. If you need to add or change personal information or exclusion settings, you can do that after logging in to your GamStop account. Keep your phones, addresses, and e-mails up to date so that the tool can work efficiently. In case you need to contact the GamStop team, visit www.gamstop.co.uk or call them on 0800 138 6518.
How Does GamStop Work?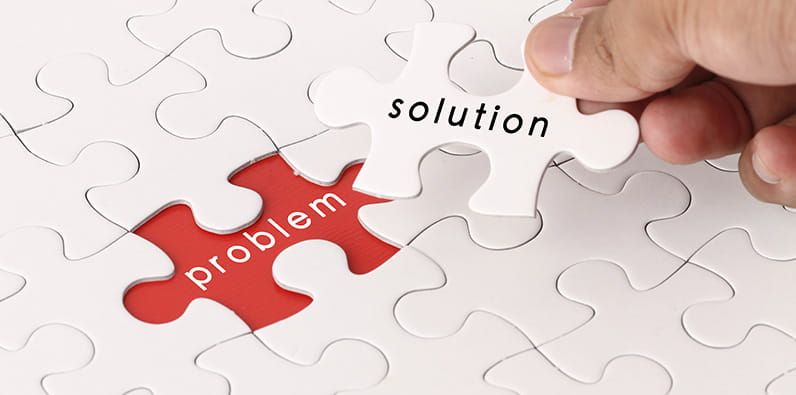 The GamStop gambling tools are created by people who know what happens inside the brain of a gambling addict. That is why various self-exclusion options can be used by different players and in various combinations. In this section of the article, you can read the simple steps of activating, adjusting, and deactivating your GamStop account.
How to Turn on Your GamStop
After registering at GamStop, you can always log in and check your account's status with your provided registration number. To make the first gambling control settings, sign in after registration and open the section with the controls. This is the moment to select which online gambling activities you wish to restrict.
Remember that GamStop is a tool that excludes you from all licensed operators in the UK with online gambling games and sports betting sections. We recommend that you read the specific information that goes with every exclusion option and select the limits that suit you best. Keep in mind that some regulations can't be changed until the set time limit expires.
It is essential to know that once you activate the self-exclusion, you will not automatically get your withdrawable funds from the operator. You have to settle this matter before activating the self-exclusion or wait until the minimum period expires to cancel the self-exclusion and collect your withdrawable funds. GamStop also doesn't stop the gambling operators' marketing e-mails and adverts. You need to unfollow and unsubscribe from all e-mails and social media pages yourself.
Turn GamStop Off
Even though there are many amazing gambling stories, GamStop gambling self-exclusion settings are directed to fixing the issues. In the best-case scenario, the players manage to find balance between enjoying online gambling and knowing when to stop.
Once you have managed to find the perfect gaming environment, you may decide to change your GamStop gaming settings or even completely remove the limitations. To do so, you have to log in to your account and open the gambling control options. You can easily switch off and on the parental control, adjust the limits, and the reality check. You can't cancel activated self-exclusion until the minimum period passes.
If you are not sure of the status of your GamStop self-exclusion end date or what the rest of the settings are, you can always check them at www.gamstop.co.uk or call the GamStop team at 0800 138 6518. Once the minimum exclusion period has ended, it is necessary to request GamStop to remove the limitations and restrictions, or it will continue to be in action.
There is a 24 hour reinstatement from a self-exclusion period. This allows all GamStop registered players to reconsider their decision. This option is added as a last chance to reconsider whether you like to extend the self-exclusion time or remove it.
Going Around GamStop
Despite the good intentions of the GamStop creators, the system can be bypassed. Most of the players with ardent desire to abstain from betting and gambling follow the rules and soon can enjoy playing without losing themselves in the game. Unlike them, many gambling addicts who have sunk deep into the addiction manage to find ways to go around the system.
So far, the most common ways to go around GamStop are playing at non GamStop casinos and gambling sites or playing at a sportsbook or an online casino site without new player verification. This is an easy and tempting possibility but remember that the lack of player ID verification might mean that the gambling site is not licensed and that in turn is dangerous.
Other players use friends' accounts to place wagers. It may seem like a favour, but in the long term, this could lead to sinking deeper into the addiction. Just ask yourself what kind of a friend helps you go broke, poison yourself, or generally doesn't stop you from destroying your life in some way? It is clear that such a person is not your friend.
Many players who consider themselves "cured" from the online gambling curse run to the land-based casinos and betting shops. We can only recommend that you contact the gambling support groups we listed in the article and ask for help. If you are one of the many, who feel the need to play, and you also know that you can stop at anytime, check the next section for a list of the GamStop casinos.
GamStop Gambling & Casinos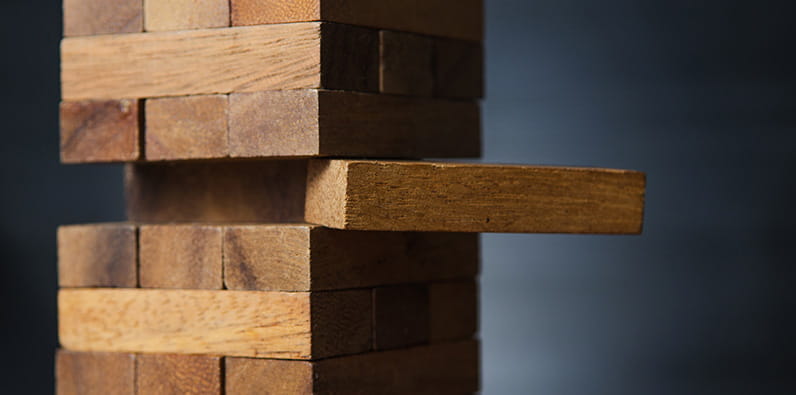 All licensed and regulated by the UKGC online gambling sites compete to deliver a full gaming experience and a safe gambling environment. Helping players fighting back excessive and uncontrolled gambling behaviour is the newest trend. Many operators added their sites in the GamStop casinos listing. After 31st March 2020, all licensed in Great Britain operators are obligated to participate. Here are few companies and their most popular casinos:
Many non GamStop casinos still hesitate to join because of the partial or complete restrictions of many games. For example, GamStop excludes the players from National Lottery Instant Win Games but will not exclude you from the draw-games. This is an exception made especially for the UK's National Lottery.
GamStop UK & Gambling Support Groups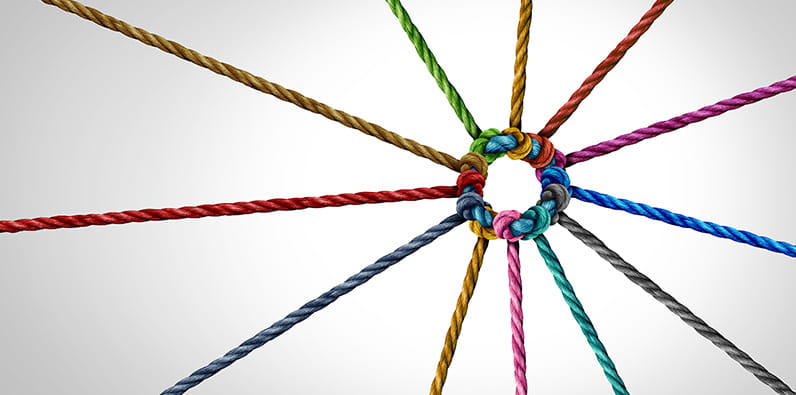 GamStop is an excellent first step for players who like to limit their time and gambling expenses. If you intend to fight the dependency alone, then you can also install adblockers and unsubscribe & unfollow gambling companies' e-mails. This is also a perfect moment to install GamStop and other self-excluding programs and software. The bigger step is to delete your gambling apps and close your accounts.
If you still don't trust yourself, then join a TalkBanStop campaign where a GamBan device blocks gaming software and bank transactions. It is also a clever idea to contact your bank and inquire about blocking gambling transfer options. This way, your bank will not authorise any transactions towards online casinos and betting sites unless you request the ban to be waved.
If you feel that the measures you have taken so far are ineffective or you need more support, contact the online support and counselling groups. Their advice is free and non-judgmental, and you can hear more success stories from gamblers who have fought off the gambling addiction. Here are some support groups that work perfectly with GamStop UK:
GambleAware – visit www.gambleaware.co.uk
Gamblers Anonymous – visit www.gamblersanonymous.org.uk or an office of the organisation
BeGambleAware – call the fee phone 0808 8020 133 or visit www.begambleaware.org
GamCare – visit www.gamcare.org.uk
Gambling Therapy – visit www.gamblingtherapy.org or download their app
BigDeal – visit website www.bigdeal.org.uk
Sometimes people need face-to-face support, and the good news is that many of those organisations have offices. The Gordon Moody Association helps in residential treatment for many people with severe gambling addiction. Two of the locations are the National Problem Gambling Clinic and the Northern Gambling Service.
As you can see, GamStop UK's self-exclusion is the first step, and there are many helping hands. From this point on, addicted players can receive immediate emotional support by Samaritans and Papyrus alongside the rest of the support groups. National Debtline, StepChange, Citizens Advice, and GamCare can provide assistance in debt support and consultation lines.
GamStop Frequently Asked Questions
Our GamStop article has details about this incredible self-exclusion service. This is where you can find answers to popular questions. We will give you short but complete answers and add links to the relevant sections in our article.