How Does Gambling Addiction Occur?
There are different ways gambling addiction can 'show up'. Often, people tend to play at the casino or at online casino sites simply out of boredom. Other times, people start playing because of the thrill of the game – they like when they win, and they get excited when there is a new game and a new chance for them to win some extra smackers or free spins.
Another reason people start to roll the dice a bit too much may be because of a tragic episode in their lives – maybe a loss of a loved one, loss of a job or a surgery. Life is unpredictable, and a lot of things can happen that could trigger addictive behavior.
These are just a few examples on how easily a person could be influenced and how he or she could start gambling a lot more. We have a few articles that describe how gambling addiction can be triggered by drugs and by mental disorders, which you could find in our blog. There are multiple stories that some addicts have decided to share on the Internet, and we've included some of them in our blog post as well. Let's see!
Gambling Addiction Horror Stories – What Went Wrong?
Some of the stories we've included here are quite different and may sound too scary or not so serious as the title of our article claims. We would like to remind you that the stories you're going to read are real and the people telling them really struggle with gambling addiction. It is not something you should question or make fun of. This is not what we strive for!
Also, if any of you have a gambling problem, we would be more than happy to read about and share your experience on our social media! Let's be more open and talk about mental health! You never know who might be there to help you! At the end of the article, we will share which some of the most popular organisations are that tackle people with gambling addiction and help them acknowledge and work on the problem. Without further ado, here are a few of the most popular gambling addiction horror stories:
Jodie's Big Fall
Gambling addiction could be dangerous, especially when you also start drinking regularly. This is what led Jodie Nealley down the rabbit hole of excessive gambling and drinking. She has struggled with gambling and alcohol addiction, which led her to a series of unfortunate events. She couldn't pay up for her losses at the casino, and she was sent to jail. Due to her love for gambling and her imprisonment, her husband divorced her, and she was fired from her job. When she realized that everything fell apart because of her addiction, Jodie decided she had to get her life back. She went to rehab and has been recovering from gambling and alcohol addiction for six years. Now, she is an Intervention and Recovery Support Coordinator at the Massachusetts Council on Compulsive Gambling, helping others like her to fight their addiction and start a new chapter.
What Curt Has To Say
It is scary when a person struggles with a mental disorder and addiction. Often addictive activities like shopping, gambling, binge eating, could lead to depression and unpleasant thoughts like suicidal ones. Curt is a man that has been struggling with gambling addiction for a long time. It became so bad that every time he would lose to a slot or another player at a table game, he would think and try to commit suicide. He couldn't accept that he's losing and has tried to commit suicide a few times. Now, Curt has checked in the Lutheran Social Services' Gambler's Choice Programme and, as far as we've heard, he's doing quite well.
Mary Had a Gambling Problem
Mary is an average woman – has a good job and an active lifestyle. She discovered slots some time ago. From her story, we know that she first started playing for fun and to relax after a long day at work. She then started playing more often – three to four times a week and she claims she didn't realise how serious things were going. Mary claims she felt like she was 'on autopilot', which took her far down the rabbit hole of addictive gambling. She went out of money because of her bad gambling habit – the situation got worse once she was no longer able to make any debit card payments. This made her stop playing on slots for about nine months. Later, when she had money in her accounts, Mary started playing again out of curiosity. This led her back to the same situation and a few other unfortunate events. We're not sure how she's doing now, but we hope she learned her lesson and that her life is back to normal.
Where Can You Find Help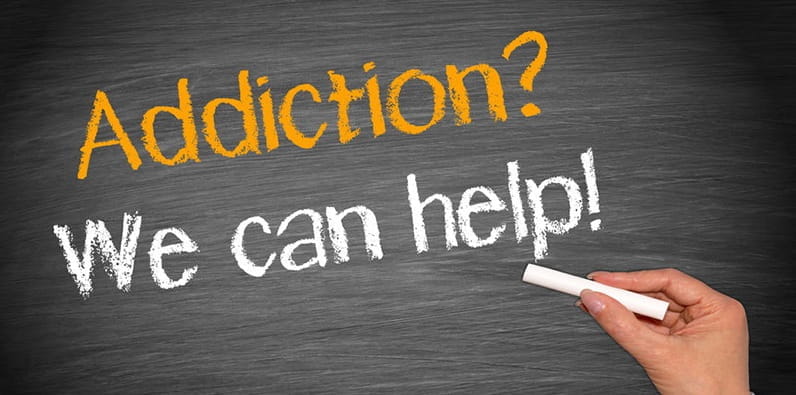 There are a lot of examples that we could give regarding gambling horror stories – some that have a happy ending and a full bank account, and others that are truly horrible, like some of the lottery winners bad stories. Having a gambling addiction is not something that a person realises immediately, and it could lead to a lot of problems later if there are no safety measures taken on time.
As you probably know, a lot of gambling sites online have superb organisations by their side that help fight gamble abuse and gambling addiction. This includes: GamStop, BeGambleAware.org, Gamblers Anonymous and others, that are available to players around the world. There are also other online and live organisations and facilities that could help you tackle your gambling addiction. If you're a US citizen, you can find all the available facilities around you at SAMHSA (Substance Abuse & Mental Health Services Administration). If you're from the UK and you would like to get help from a professional, there are a lot of facilities and online organizations listed at the UKGC official website for your convenience.
Play Responsibly!
We hope you had the opportunity to learn something new from our article. As mentioned, we'd love to help in any way possible, so, if you'd like to share your personal experience with gambling addiction and how you deal with it, do not hesitate to send us your personal story. We would like to maintain an open and safe environment for our readers, and we would like to connect with each other and get feedback for our articles.
Of course, we don't want to say that every person is a gambling addict; however, we would like to give you a friendly reminder to play responsibly and look for legit online casino sites to explore. You can read more about them at our main page and you can check out our other articles in our blog for similar content. Until next time!