What Is a Gambling Addiction?
Gambling addiction occurs when punters fall in an uncontrollable state and desire to place money on bets with complete disregard of what the possible implications for their lives could be. Even though the process of compulsive gambling is linked with various psychological and mental disorders a person might have, everyone that gambles excessively is at risk.
We can't sugarcoat the problem as it is a serious one. It affects people from all societal groups and is not bound by religion or geographical location. Even more so today, when we all have a smartphone and direct access to countless online gaming operators. Check out the following video in which the famous English comedian and actor Russel Brand briefly and accurately explains what compulsive gambling is while reflecting on his own addiction struggles, as well.
Much like the abuse of alcohol or other substances that trick the brain's reward system, gambling abuse can have severe implications and consequences on one's life. Even worse, it can destroy the lives of the loved ones that surround you. Therefore, it is of paramount importance to seek advice, help and embrace the harsh reality on time.
Luckily, organisations like Gamblers Anonymous exist with the sole purpose to reach out, and offer you a helping hand in times of crisis, especially when it feels like the whole world has turned its back on you. Fear not, as you are not alone. Thousands of people find themselves in the exact same spot, and together, you will be able to get rid of the urge to gamble compulsively for good.
Who Stands Behind Gamblers Anonymous?
Gamblers Anonymous is not a governmental organisation or such funded by a private entity. Rather, it is a fellowship that brings people with compulsive gambling problems together. Much similarly to its equivalent that deals with alcoholism issues – the Alcoholics Anonymous – ever since 1957, Gamblers Anonymous meetings take place in cities and countries worldwide.
The attendees share their struggles, experiences, progress, and regress as they fight the urge not to gamble collectively. As per its core values, "Meetings Make It" and is the most effective way of reaching gambling abstinence. Trust us when we tell you that it does make a difference to hear in person about the countless gambling addiction horror stories people have gone through.
Where & When Can People Attend Gamblers Anonymous Meetings?
The very first Gamblers Anonymous meeting took place in Los Angeles in September back in 1957. The person in charge was Jim Willis, an alcoholic who also had a particular proclivity for gambling. In the close-to-65 years since then, the fellowship has grown exponentially. Nowadays, there are more than 1000 support groups that arrange meetings across all populated continents.
The completely anonymous gatherings allow for people from all religious, cultural, and societal backgrounds to join. The date, time, location, and address are all displayed on the official Gamblers Anonymous website and can be accessed with just a few clicks. As the organisation is steadily gaining momentum, so is the list of countries where Gamblers Anonymous meetings are taking place. Aside from the US, here is the full list of GA nations as per the latest update on their site:
Argentina
Armenia
Australia
Austria
Barbados
Belarus
Brazil
Bulgaria
Canada
Chile
Colombia
Costa Rica
Croatia
Czech Republic
Denmark
Dominican Republic
Egypt
Ethiopia
Finland
France
Ghana
Gibraltar
Greece
Hungary
Iceland
India
Iran
Ireland
Israel
Itali
Jamaica
Japan
Kazakhstan
Kenya
Korea
Latvia
Lithuania
Malta
Mauritius
Mexico
New Zealand
Nicaragua
Norway
Paraguay
Peru
Philippines
Poland
Portugal
Romania
Russia
Singapore
Slovakia
Slovenia
South Afrika
Spain
Sweden
Switzerland
Tanzania
The Bahamas
The Netherlands
Trinidad
Ukraine
Uruguay
Venezuela
It is a staggering number of countries, with most of them hosting meetings at multiple Gamblers Anonymous locations, cities, and provinces. Overall, it's very easy and simple to find the closest meeting point near you and go find the support you feel like you are in desperate need of.
Are You a Compulsive Gambler?
Quite often, punters don't even realise that they have a gambling problem. Even if it is quite obvious for our family and peer groups members, sometimes we fail to see we have a problem through our perspective. It's one of the reasons why the so-called interventions exist. Many of the all-time great gambling movies depict the harsh reality of what such addictions could lead to, and the reality is not much different.
Regardless, even a film could be difficult to relate to for some people because we often think that everything is exaggerated to elevate the sense of drama and despair of the moment. If you are honest with yourself and are ready to face your demons head-first, Gamblers Anonymous have set up their own easy way of pointing it out to you. On their website, they have set up a simple 20-question survey, the answers of which determine if you have a problem or not. Here are some of them, courtesy to the GA website:
Did you ever lose time from work or school due to gambling?
Has gambling ever made your home life unhappy?
Did gambling affect your reputation?
Have you ever felt remorse after gambling?
After a win did you have a strong urge to return and win more?
Did you ever borrow to finance your gambling?
Did you ever gamble longer than you had planned?
Have you ever gambled to escape worry, trouble, boredom, loneliness, grief or loss?
Did gambling make you careless of the welfare of yourself or your family?
Suppose you find yourself to be answering positively to most of the queries. In that case, it is time for you to take part and listen to the Gamblers Anonymous stories of fellow punters who are in a situation similar to yours. It's a difficult process, we know. Even though we can't know what is happening inside the brain of a gambling addict, we know that it is the right path you must urgently embrace. Luckily, Gamblers Anonymous will be there with you every step of the way.
How to Reach Out to Gamblers Anonymous?
You have answered the questions and have admitted to yourself that a gambling problem exists. The right move to join Gamblers Anonymous has been made. What's next? There are two primary ways to get in touch and receive further guidance and counselling on how to proceed on your journey to a gamble-free life, and we are going to talk about them next.
Gamblers Anonymous Hotline
Sometimes, the matter could be urgent, and we simply feel like we couldn't wait for an upcoming Gamblers Anonymous meeting. If your back is pressed against a wall, do not hesitate to reach out to a fellowship member via the Gamblers Anonymous hotline. Fear not, as judgment will be the last thing you'll receive from the other end of the line. On the contrary, it will be all about compassion.
The people at Gamblers Anonymous that deal with the phone calls know what you have been and still are going through. Life has trained them to be sensitive, caring, and understanding of the nature of the matter. You will find a shoulder to cry on, albeit from a distance and an objective opinion on what to do next. These people are aware that not all of the remarkable gambling stories have the happy end we all secretly hope for.
Gamblers Anonymous Meetings
In case you feel like you must hear about Gamblers Anonymous stories in person rather than receive support over the phone, then the meetings are your definitive option. Even if such do not take place nearby, we would strongly encourage you to make the trip. Your well-being is what matters the most, and even though not everybody can tap into the psychology of gambling, one doesn't necessarily need to to know what's best for you.
Individual and group meetings are the most preferred method of gambling therapy. Many surveys and gambling research papers from reputable organisations have proven it. That is why the Gamblers Anonymous meetings take central stage in the fight to cure the pending addictions. There are several different types of gatherings that take place within Gamblers Anonymous. Check out the following table for the overview.
| | |
| --- | --- |
| 🗝️ Closed | Meetings for people with gambling addiction problems. |
| 🔐 Modified Closed | Meetings that include the presence of members of the other GA groups of health professionals. |
| 🔓 Open | GA meetings for compulsive gamblers, as well as their close ones. |
| 🆕 Beginners | Meetings for members who have been part of the programme for less than a year. |
| 🚶‍♂️ Step | For members enrolled in the Gamblers Anonymous recovery programme. |
| 👩 Women's | Female gamblers' specific meetings. |
| 👪 GAM-ANON | Meetings, designed for family and friends of members of the Gamblers Anonymous programme. |
| 🎨 Mixed | GA and GAM-ANON exclusive meetings during which experiences are shared. |
Usually, when you look at the Gamblers Anonymous meetings section of their website, its type will be specified in the description, along with the city, address, and time. Should you experience difficulties finding what you are looking for, you can always contact a member of the organisation via the Gamblers Anonymous hotline or by e-mail.
Do's & Don'ts | Gamble Responsibly and Avoid Potential Addictions
We realise that the prospects of spending an hour or two at one of the best UK casino sites is quite tempting, even if you know deep down that it's wrong. Yet, the urge would be difficult to overcome if you have allowed it to take over your brain. Gambling should be all about fun and be a hobby of yours, above all else. It shouldn't consume your thoughts, and you should ensure that yours would never be part of the weekly Gamblers Anonymous stories.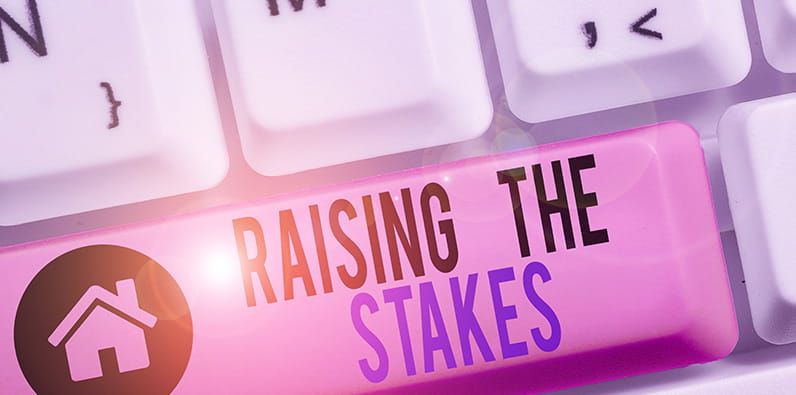 If you know how to control yourself, follow strict guidelines, and steer clear of easy temptations while gambling, then the prospect of attending Gamblers Anonymous meetings will remain far away from the table with possibilities. In order to ensure that as many punters stay away from GA as possible, check out the following table of Do's and Don'ts, where we will highlight some of the key features of a mindset with a more  responsible gambling approach.
| ✅ DOs | ⛔ DON'TS |
| --- | --- |
| Do Set a Gambling Budget | Don't Overspend |
| Do Prepare That Losing is Part of the Game | Don't Chase Incurred Losses |
| Do Learn the Rules of the Game | Don't Bet on Unfamiliar Games |
| Do Avoid Unnecessary Risks | Don't Gamble Under the Influence |
| Do Know When Is the Time to Stop | Don't Borrow Money for Gambling |
| Do Approach Gambling as a Social Activity | Don't Shut Friends and Family Out |
Much can be said about each line separately, but we are certain that you get the idea behind each of them. We live in the Digital Era, and there is so much you can accomplish by yourself before even reaching the Gamblers Anonymous doorstep. For example, did you know that you can restrict and block gambling sites by yourself? A simple action like that can spare you a ton of future hassle, especially if you predominantly gamble online.
The Internet is a vast and encompassing space of knowledge and collective thinking. Read about gambling on official pages, join forums, become an active member of the community, and seek advice. All good steps that can further prevent you from searching for Gamblers Anonymous locations near you. Be smart, cautious, and responsible, and you will still be able to enjoy your favourite UK PayPal casino sites or brick-and-mortar venues without any fear of pending addictions and useless complications of your life.
Gamblers Anonymous Alternatives
Has the realisation come to you that there are even tiny hints of gambling addiction? Know that the Gamblers Anonymous meetings are not the only place where professional help is provided. Many organisations exist where punters can find much-needed support from trained staff and members that have or still are going through what you are. Let's review some of the more famous Gamblers Anonymous alternatives that will never slam their doors in your face.
GamCare
GamCare is a leading independent charity organisation based in the UK. It was established in 1997 and provides various support to individuals that struggle with their gambling habits and possible addictions. You can contact them directly, join groups, access chat rooms, forums, and more. GamCare also operates the National Gambling HelpLine. Their website boasts a wealth of information on the subject matter and can literally prove life-saving.
| | |
| --- | --- |
| 💻 Official Website | GamCare |
| ☎️ Phone Number | 0808 8020 133 |
| 🕑 Working Hours | 24/7 |
| 💬 Live Chat | ✔️ |
| 📧 E-mail | info@gamcare.org.uk |
| 📍 Address | 1st Floor, 91-94 Saffron Hill, London, EC1N 8QP |
| 👪 Forums, chat rooms | ✔️ |
Gambling Therapy
Gambling Therapy works under the wings of the Gordon Moody Association and is a fantastic source of help for gambling addicts. The website provides live chat support around the clock and various tools that can connect you with other individuals going through the same thing. Some of them include e-mail, support forums and numerous multilingual groups where you can find consolation from peers.
| | |
| --- | --- |
| 💻 Official Website | Gambling Therapy |
| ☎️ Phone Number | ❌ |
| 🕑 Working Hours | 24/7 |
| 💬 Live Chat | ✔️ |
| 📧 E-mail | help@gordonmoody.org.uk |
| 📍 Address | 43-47 Maughan St, Dudley DY1 2BA |
| 👪 Forums, Chat rooms, Support Groups | ✔️ |
BeGambleAware
The third entry in our list of Gamblers Anonymous alternatives is yet another serious and dedicated organisation in the field of compulsive gambling. BeGambleAware is a fantastic portal to all-things gambling, its implication on one's life, prevention, counselling, and guidance. Should you speak another language, fear not, as BeGambleAware boasts support groups and one-to-one meetings in several languages.
| | |
| --- | --- |
| 💻 Official Website | BeGambleAware |
| ☎️ Phone Number | 0808 8020 133 |
| 🕑 Working Hours | 24/7 |
| 💬 Live Chat | ✔️ |
| 📧 E-mail | info@gambleaware.org |
| 📍 Address | Pennine Place, 2a Charing Cross Rd, London, WC2H 0HF |
| 👪 Forums, Chat rooms, Support Groups | ✔️ |
Conclusion – Gamblers Anonymous Has Got Your Back
The reasons why you should opt for Gamblers Anonymous are too many to list in case you need mental support in your fight with addiction. The international fellowship has built a stable web of groups and tools to help those in need all over the world. Take our advice and visit one of the Gamblers Anonymous locations near you because gambling can have severe implications on your life if you fail to keep the hobby under control.
Don't overspend, avoid excessive betting, stick to games you know, and never look for money loans to fund your habits. Let it be a simple activity that brings nothing but entertainment in your life once in a while, visit your favourite casinos from time to time, and enjoy the games and top UK online casino bonuses, where possible. Gamblers Anonymous will always be there for you, but let's try to avoid its services for as long as we can, if not permanently by keeping things under control.
Common Gamblers Anonymous Questions and Answers
Before we wrap things up on our Gamblers Anonymous review, we have included one final section that contains a FAQ session. In it, you will find answers to some of the burning questions that punters look out for when they feel like they require more information regarding the fellowship.