In this GamCare review, we will take a closer look at the website. We will explore the information provided, the different ways you can contact experts, privacy policy and main terms. The organization is regulated by the respected authorities and it is 100% secure.
GamCare General Information
These few paragraphs are dedicated to general info about the GamCare website – functions, tools, drop menus and other details. You will learn how to find the information and advice easily and how to contact the GamCare experts.
GamCare Goals and Objectives
As mentioned earlier in our GamCare review, the organisation has been operating since 1997 and is the leading provider of information and support for people affected by gambling harms. The organisation has partnered with some of the best UK casino sites and strives to provide awareness and help to problem gamblers and their closest people. Some of the main GamCare objectives are:
Providing high quality, effective and non-judgemental advise and support for problem gamblers in the whole of Great Britain
Providing versatile and responsive treatment for problem gamblers and others that might be affected
Helping and supporting operators and regulators in the process of implementing and developing responsible gambling policies
Providing help and support to young people and other vulnerable groups
GamCare helpline does everything it can to provide a safe environment for gamblers to share their problems and to seek help without being judged or misunderstood.
GamCare Website
GamCare UK has a very convenient website that can be entered wherever you are on both desktop and mobile devices via browser. The website contains all the latest news, gambling-related articles and tools you could use to help yourself or a friend in need.
The GamCare website has drop menus with different categories, a live chat you can use 24/7, as well as other forms of contact listed. There is detailed information about the GamCare organization structure and annual statistics. You can even apply for a job at GamCare!
As written above, there is a GamCare blog, where you can find interesting topics related to problem gambling and responsible gambling both online and in real life. The news section is also regularly updated with popular topics like gambling harms studies and the effects of gambling addiction to the body and mind.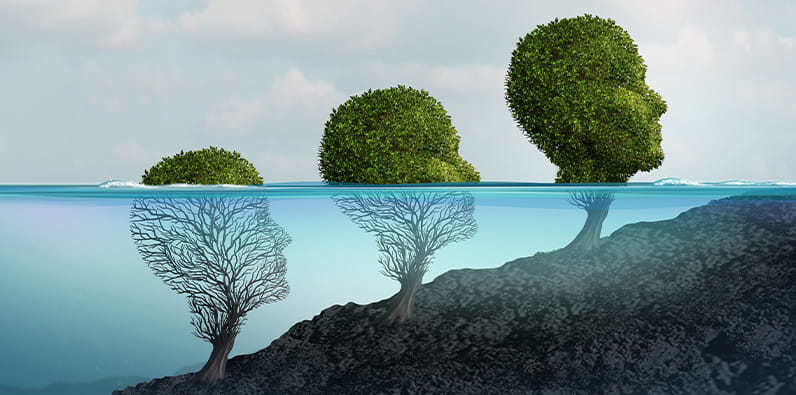 GamCare Self Help Tools
There is a well-designed section at GamCare where you can find everything, you might need for self-help. If you have a gambling problem, but you are not sure how much does it affect you, there is a self-assessment tool you can use to find out. It is in the form of a survey – there are a few statements that you would have to mark on a scale of 1 to 10, depending on how much it applies to your situation.
From there, you can access the GamCare resources, which include workbooks, a mood diary, worksheets and other. The resources can be downloaded as many times as you want and will help you on your journey to fighting gambling addiction.
If you can't do it on your own, there is a GameChange course that you can sign up for. The course is based on Cognitive Behavioral Therapy (CBT) practices, supported by a GamCare therapist, and goes on for 8 weeks.
There is a self-exclusion tool, plus a software blocker, which can also help you a lot with your self-treatment. You can self-exclude from online casinos and casino/bingo venues with the help of GAMSTOP and other self-exclusion support systems.
GamCare Contacts and Support
GamCare UK provides fantastic online support for anyone who struggles and has been affected by gambling addiction. There are a lot of ways you can seek advice from professionals on the platform:
Live Chat – there is a 24/7 live chat room that you can use to connect with an expert if you have any questions or concerns
GamCare Forum – an online portal for problem gamblers to connect, share advice and experiences in a secure online environment
GamCare Hotline – National Gambling Helpline is available 24/7 if the live chat is not a convenient option for you
Email – of course, you can always reach out to anyone from GamCare via email, where you will receive a respond within 48 hours
All of the above are effective methods of contact which you can use if you or a friend/relative has a gambling problem or has been a victim of gambling harm. We've listed the contact details in table below once again:
GamCare Contacts

| | |
| --- | --- |
| 💡 Live Chat | Yes |
| 📱 Telephone | 0808 8020 133/ 020 7801 7000 |
| 💬 Group Chat | Yes |
| 💭 Forum | Yes |
| 📧 Email | info@gamcare.org.uk |
| ⌚ Working Hours/Days | 24/7 |
| 📍 Address | GamCare, 1st Floor, 91-94 Saffron Hill, London, EC1N 8QP |
Gambling addiction can turn into a serious problem and cause more harm of not tackled on time. It is always a good idea to seek support from an expert. The GamCare website provides professional help and will definitely assist you get through it easier.
GamCare Terms and Privacy Policy
Like any well-functioning site, GamCare UK has a set of specific terms and conditions that would be great if you check them out. When you start using the website, you agree with the terms and GamCare's privacy policy, which include the following:
You are allowed to use and download the provided resources, but you cannot use them for advertising or other public purposes, as they are copyrighted
The website cannot be reproduced, and any attempts for that will not be tolerated
Personal data is collected and processed on the lawful basis of your explicit consent or legal obligations
Every information shared with GamCare is confidential
GamCare collects data to understand better the people using the website and to apply (if needed) changes in content or the provided tools
You can find detailed terms and privacy policy on the website. Again, we advise you to have a look at them before registration and before using the GamCare UK resources.
Conclusion
GamCare helpline is a fantastic online platform where you can seek help for yourself or for somebody else who struggles with gambling addiction. You can call, email or live chat with expert advisors who will guide you and show you support without judgement. You have access to resources, updated news and blog articles which will definitely come in handy.
FAQ
We've gathered the answers to some of the most popular questions about GamCare. Our expert editors have done their research and have provided you with simple yet informing answers that you can use as a guide later.