Online Slot Strategy Guide – Tips and Tricks to Help You Win
Playing slots is quite easy, but that doesn't mean you should just pull the lever and hope for the best. Experienced casino players know that it's all about the edge – even the most minuscule advantage you gain could turn your game completely. Find the best slots strategies in our guide!
Greetings to the United States!
Learn All About the Slot Strategies
All Sites Licensed by the
UKGC
On this page, we will give you a veteran player's point of view on slot play. The first step towards improving your game is to learn a little more about online slots and the mechanics behind them. Even land-based slot machines have gotten more complex than before and are run by sophisticated software. You have to pay a little more attention to the numbers that are officially publicised, though we are rarely getting the important info. There are some measurements about the overall payout behaviour of a slot that can only be gotten through lots and lots of spins. We will tell you about those and some other advanced concepts while debunking a rather large list of slot myths that – unfortunately! – simply aren't true.
Is There a Way to Win on Slots Every Time?
Don't imagine that we will give you a sure-fire recipe for success. Anyone claiming that they can teach you how to win on slot machines every time is either confused or outright lying. There is no strategy that can fully mitigate the importance of luck. Slot machines rank among the most luck-based games in the casino. Once upon a time, people would often resort to outright cheating in order to beat the simple engines inside, but the complex RNG software nowadays makes this outright impossible – especially online!
If you want to improve your performance, you need to learn to pay attention to the little things. Factors such as RTP and volatility need to be known in advance if you want to choose the right slot and play it in the best way possible. Discipline and proper budgeting are also essential if you want to be a successful player in the long run. Slots can't truly be mastered, this isn't chess, but putting a little extra effort in your preparation will go a long way in improving your results.
How to Win on Slot Machines: 11 Tips from the Players' Mouth
Some people underestimate slots, while others get completely overwhelmed by the huge selection available. The same problem applies to the strategy that they use – half the players go in blindly, trusting entirely in their luck, while others get boggled with over-complicated slot tricks that rarely work in practice. That's why we've gathered the best on-field advise that experienced slot players can give you and added some of our own bits of hard-earned wisdom. Without further ado, here are our top 11 slot machine tips:
Choose Your Game Wisely: Most online casinos offer you hundreds, if not thousands, of different slot titles; taking some time to find the most profitable games by following a few simple rules can make a huge difference in your end result. Unfortunately, most of the advanced stats that you need can be rather hard to find.
Budget Carefully: Your slot budget is another thing you need to decide in advance. Your bankroll determines the size of your bet and the length of your session. You should never go beyond the limits you have set, but you should keep in mind that some slots are best played with a higher bankroll.
Always Bet Max: You've probably heard this one. As a rule of thumb, you should play with all paylines active and the maximum affordable wager – this is the only way to make the most out of the big wins in the game. However, managing your bet can actually be rather complex – especially for players with smaller bankrolls – so you should take the time to find the right balance.
Use the Bonus: Don't forget to take advantage of the casino bonus. Most bonuses are specifically geared for playing online slots and the wagering is much easier. This makes them a perfect addition to your budget – that's why most slot players invest time in researching not only games, but casino bonuses as well.
Skip the Progressives: Some people might be gasping behind their screens. Progressive jackpots are the holy grail of slot wins as they can change your life forever. However, you should keep in mind that amassing such a huge jackpot comes with a prize – progressive slots simply don't pay out too well. This means that the approach required with them is a little different. If you want to learn how to win jackpot at a casino, check out our article.
Don't Overlook Free Slots: Many people scoff at playing free slot demos. Even though you get the exact same gameplay as the full version, slots simply don't feel the same without the thrill of the bet and the rush of the win. However, free games give you the chance to get familiar with the game and the bonus features, and more importantly – to collect some advanced metrics. As slot veterans, we pride ourselves with the free slot database we have amassed.
Take Your Time: This one carries over from land-based casinos. Slots are very fast games, which is a huge pro if you are busy. However, if you aren't careful, you might burn out through your bankroll too fast. New players should be especially careful and remain active all the time – change your bet, try another slot, just don't get too automated if you don't know what you're doing yet.
Manage Your Winnings: Strong slot sessions should be used to improve your overall balance. Sometimes it's a good idea to stop spinning when you're on a plus – RNG giveth and RNG taketh away, as they say, so don't get too reliant on a lucky streak. Some players prefer to set a portion of each win aside, thinking for the casino nights that will follow and building up their future bankrolls.
Don't Fall for Slot Myths: Us gamblers are, by default, a rather superstitious bunch. Having your own rituals for luck kind of goes with the territory – however, you shouldn't believe in everything you hear. There are a lot of slot myths floating around, most of them coming from land-based casinos. However, they are rarely applicable to online slots – there is nothing wrong in sticking to any ritual that brings you good luck, but if you want to truly optimize your play, you should look elsewhere.
Check the Stats: Before committing to a slot seriously, you should try to find out how it behaves. What is the RTP? How volatile> is the slot? What's the paytable like? These little pieces of info can help you to get a better idea of what to expect from the game, and to plan your betting strategy accordingly. Experienced players factor these when they are searching for their next game.
Be Flexible: Whatever you hear here or elsewhere, remember to be flexible with your slot strategy. There are simply too many variables involved and you shouldn't take anything for granted. Any true gambler knows that there are moments you simply need to ride your luck and push forward, and to hell with caution and optimised play – and vice versa, nothing will save you from the RNG when luck forsakes you.
How to Choose the Right Slot Machine
Picking up the best available slot game is a major part of any winning strategy. Nowadays, there are simply too many slots and players can get a little lost. You are spoilt for choice with all kinds of themes, effects, soundtracks – and payouts. All slots might play the same, but there are subtle differences and while the visuals are also important, there are other factors that we usually focus on. Most players check out the game provider before they start playing. There are many software studios that produce slots, and they have their distinct styles.
NetEnt slots are among the most sought-after nowadays thanks to the overly generous RTP, but Playtech games aren't far behind, while the veterans from the Microgaming studio have amassed many gambling gems in their storied vaults. Alternatively, other players prefer to avoid the big players on the market and turn their attention to niche software studios that are trying to establish a reputation. This is a risky strategy, as some of those are actually offering an RTP way below the average at the big studios – never assume that a new studio will offer better odds just because they are trying to grab attention. However, some of the more innovative newcomers like Yggdrasil are certainly gaining fame in gambling circles.
With time, slot players start to get an overall idea of what they can expect from different studios' slots. However, even if you pick a preferred operator, there is still some work to be done. You always need to check the paytable and the bet range of a slot before you commit any funds to it. Ideally, you should also take the time to find more about the RTP and overall performance by reading some reviews. This would allow you to make the most of your available bankroll while playing a game that is suitable for your personal preferences. Find out your ideal slot profile in our advanced online slot strategy section.
Be Careful with the Casino
Before you get to spinning the reels, your most important task is to pick the best online casino available. Most people focus on the welcome bonus available and the slot selection they can play, but as an online player, you should always think about your safety first. Internet scams have always been a very real danger and many players have suffered over the years. Online casinos are regulated much better nowadays, but you should still take the time to make sure that you will be depositing in a legit place where your money will be safe, and the games will be fair. We have prepared a short guide about online casino safety, but you can always refer to our list of verified operators that have been tried out.
Hot and Cold Slots
Even nowadays, there are still many players searching for hot and cold slots. The idea is that hot slots are more likely to give payouts – they are in a hot cycle and a string of good luck is quite likely. Vice versa, cold slots are currently 'unlucky' and aren't giving out payouts – a cold cycle is a terrible thing for a player's bankroll. Things get more complicated when you consider that each slot is programmed to give out a certain amount of winnings in the long run, so there is bound to be a turning point – the cold slot might become hot, while the hot one would go cold. Players often pick cold slots in the hope that the turning point will be soon.
In theory, this sounds great – but with modern slots, there is no scientific basis for this superstition. It is a remnant of the old days when slot machines in land-based casinos were much simpler, and one could track such cycles. However, the modern RNG software found in both online and land-based slot machines cannot be cracked that easily. Each game is inspected by a number of independent organisations that make sure the game is completely fair. The Random Number Generator is exactly what it says on the tin – random. This means that even if there are instances of hot and cold cycles – this is entirely luck dependent. Another problem is that tracking whether a slot is hot or cold online is rather hard – the casino operator below is one of the few offering such a feature. It is fine to look for hot and cold slots if that's your preference – just don't do that with a belief in a 'sure win'.
£100 Bonus
Hot and Cold Slot Tracker
More than 400 Games
Innovative Brand
Full T&Cs apply.
18+, first deposit only, T&Cs apply. Casino bonus: min. £10, max. £100. Bonus/free spins winnings wagering requirement: x35. Max. bonus bet: £5, can vary. Free sports bet: Minimum deposit and stake £20 (min odds 2.0). Credited after all qualifying bets settled.
Loose Slots
Trying to pick a loose slot machine is another tactic originating from land-based casinos. To be honest, this myth is not a complete fabrication. For a long time, players would try to do decipher the marketing strategies of casinos. Loose slots are machines that gave bigger, more frequent payouts – the logic being that the casinos would place them in central locations so that the sight of other players winning would attract more customers. Even if this would be applicable in some land-based casinos, there are certainly no loose slots in online casinos. The marketing approach is simply completely different. There is no guarantee that the slots featured on the website will give better or worse payouts than the rest. There are too many slot metrics you can check if you take the time to browse some reviews – in the online world, those give a much more accurate representation of the potential profitability of a slot machine.
Visual Effects vs Payouts
When you are choosing your next slot, it is important to pick your priorities. If you want to have fun and enjoy your evening, then pick something that you like – there are all kinds of themes and most of your favourite movie characters probably have a game out there! However, if you want to increase your odds of winning even slightly – well, you should ignore the theme completely. A rather popular myth at casinos takes this principle up to eleven by claiming that you should pick the ugliest slot possible. This might actually be a useful guideline in land-based casinos since it is harder to find the RTP of their slot machines. However, when you are playing online you have access to a much larger pool of information so there are other ways to find the relevant stats. Focus on that, and simply ignore the graphics, good or bad.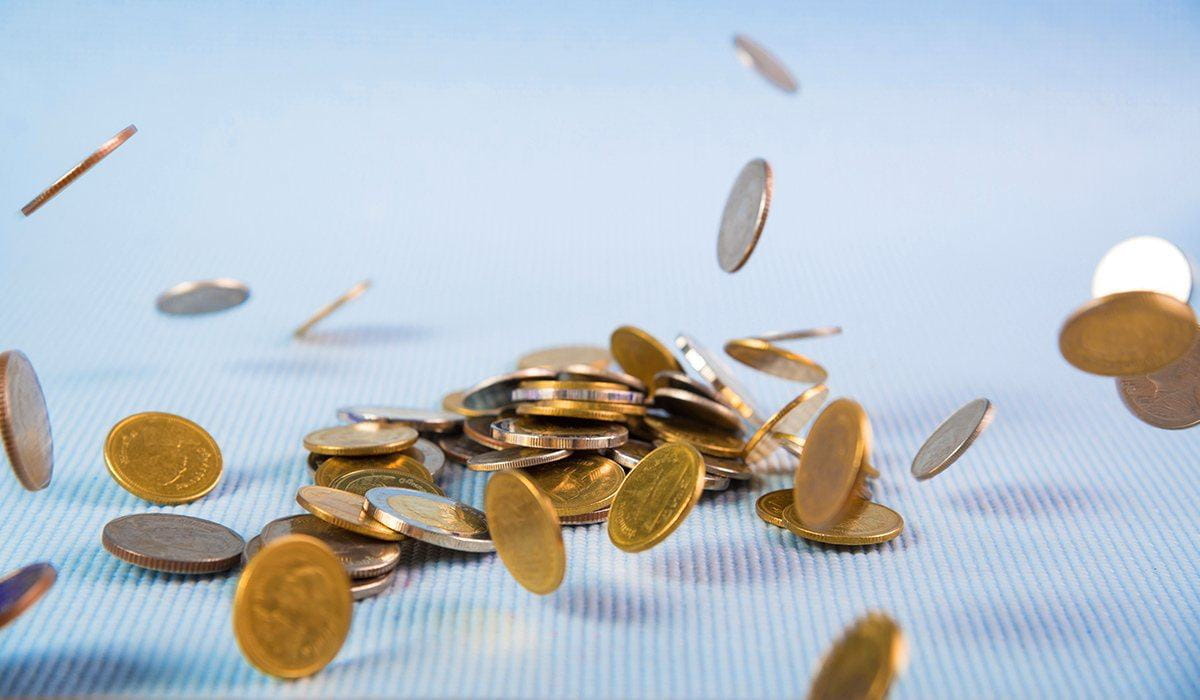 Take Advantage of the Casino Bonus
The welcome bonus is the biggest draw for new players at online casinos. People often overestimate this 'free' cash, since it is actually tied to many wagering conditions – however, for slot fans it is simply a must! Most casino welcome bonuses are meant to be played out on slot machines, so if you enjoy these games, you can make the most out of the bonus money. This means that the casino welcome bonus is an important boost to your bankroll. Small margins can be important in slot play, so getting more money for your spins certainly helps. As such, many experienced players track the size and terms of the casino welcome bonuses as switch casinos from time to time to boost their budget. As the name of our website suggests, the welcome bonus is certainly something that we try to factor in.
Slot Site
Welcome Bonus
All Slots
Mobile
Jackpot
Rating
Secure Link
Terms:

1.

InterCasino
Up to £900 + 110 Free Spins
www.intercasino.com
Full T&Cs apply. Deposit £20 or more to receive a 100% bonus. Max bonus £100. 40x WR. Full T&Cs apply.

2.

Duelz Casino
100% up to £100 + 100 Free Spins
www.duelz.com
Full T&Cs apply. 18+ new players only. Min deposit: £20. Max £100 bonus. Max bet with active bonus: £2. Wagering required 100% match bonus: 30x deposit + bonus. Max win from welcome bonus: £500. 100 Free Spins are given out 20 per day on Book of Dead for 5 days in a row. Max Free Spins winnings: £100. Free Spins winnings credited as bonus money with 45x wagering & 3 days expiry. Deposit bonus & Free Spins wins are forfeited 30 days after bonus is credited if the wagering is not met. Game weighting and restrictions apply. Play Responsibly www.begambleaware.org. Scroll down for bonus terms.
Free spins are another part of a welcome bonus that slot fans shouldn't forget. The winnings of the free spins are also usually tied to wagering conditions, but they are certainly another option to try out different slots for real and see how they behave. While not all casino fans want to focus on slots, for us the free spins represent a hidden value that boosts the bonus significantly. They usually expire rather quickly, so you should be careful not to miss out on an opportunity here.
Slots and Wagering
You are probably well aware that most casino bonuses are tied to certain wagering requirements – otherwise online scammers would bankrupt the casinos quite quickly. Unfortunately for us, this means that we have to pass a lot of successful wagers before we can withdraw the bonus money or the winnings made with it. The different casino games have a varying contribution towards fulfilling said requirements – but in most cases, each bet placed on a slot has a full 100% contribution. If you are interested to learn more about the topic, you will find all the info that we have in our casino bonus guide.
Advanced Online Slot Concepts
Beating the house is nigh impossible, especially if you are playing slots. In the long run, losing money is almost inevitable, since the slot machines are programmed to give out less money that they receive in the form of wagers – this slight difference in numbers allows the casinos to stay in business and to make a profit in the process. However, slots wouldn't have so many fans if everyone was losing all the time. Slot players focus on windows of opportunity. This means that you need every slight advantage you can get. If you want to win, you should try to get a better understanding of how slots work and delve into some of the advanced concepts that take a lot of spins to learn.
The Mechanics of a Slot Machine RNG
It is very hard to speak about slots – or any computer game, really – without mentioning the RNG. This widely spread abbreviation sits for 'Random Numbers Generator'. The RNG is a complex software that creates a string of numbers completely randomly. In the case of slots, some of these numbers correspond to the different winning combinations you can hit – of course, the higher a win is, the rarer it appears. It is perfectly natural that an RNG software runs the online slot games, but few people know that similar systems operate land-based slot machines nowadays – think of them as mini-computers hidden deep within the machine. This means that it's rather hard to determine how likely you are to hit a certain combination. Software studios never publish full details about the exact mechanics of their RNG engines, so the best idea official data we can get about the profitability of a slot machine is its RTP.
Slot RTP – How to Read It
The RTP – Return to Player rate – is your best estimate of the potential winnings you can receive from a slot. The RTP is always shown as a percentage – which is why it is also known as payout percentage. It shows what part of the money that goes into a slot is given back to players in the form of winnings. The higher this percentage, the more profitable a slot is. A different way to represent this would be by using the house edge – the corresponding percentage that shows what portion of the money the casino gets to keep. A slot with an RTP of 97% would have a house edge of 3% – it returns 97% of all wagers as winnings, while the remaining 3% go to the casino.
It is strange speaking of profits when the machine is giving back less money that you put in – however, you should consider that RTP is estimated over the course of many, many spins. Experienced slot players use it only as a rough guide in picking out the better slots. Some studios publicize their games' RTP openly, while others make it a little hard to dig out. However, for most slots it can be found. We've taken great care to maintain a solid RTP database on our website, and you can find the top RTP slots we have discovered listed down below. However, keep in mind that on its own, the RTP doesn't give you enough information. Many players find that knowing the volatility of a slot prepares them better for their evening sessions.
RTP:

99.00%

Studio:

NetEnt

Play at:
RTP:

99.32%

Studio:

Playtech

Play at:
Rating:

99.07%

Studio:

Playtech

Play at:
Slot Volatility – How Often Will You Win?
Slot volatility is a term that describes how the game plays – some players prefer to call that variance. Both volatility and variance describe roughly the same thing. With a little experience, you will quickly become able to tell when a slot has high or low volatility. Low-volatility games tend to give payouts quite often, but the winnings tend to be on the low side. Such games are easily recognised if you browse the paytable and check the lowest-paying combinations. A small multiplier there is a definite indication for a low-variance slot. On the other hand, slots with high volatility land winning combinations much less frequently – but when you do hit one, it tends to be big. Any game with a large jackpot is most definitely a high-variance slot.
Both high-variance and low-variance slots have their fans. They represent rather different strategies and gaming styles. Fans of low volatility slots often pay attention to the visual style and the bonus features – such games are very entertaining and there is often something happening on the screen. Odds are that you won't win much on such a slot, but you won't lose too much either. High volatility games, in contrast, are high-risk high-reward ventures. There is a chance that you will exhaust your bankroll before you manage to hit one of the winning combinations – however, those are the games that offer life-changing amounts. Which type of game you pick is entirely up to you, but you should definitely keep it in mind when you determine your bet strategy. Down below, you can see samples of different types of slot games.
Volatility:

High

Studio:

NetEnt

Play at:
Volatility:

Low

Studio:

NetEnt

Play at:
Volatility:

Medium

Studio:

Microgaming

Play at:
Hit Percentage
The hit percentage, also known as hit frequency, is a rough estimate that slot players use to measure how many of the spins result in a hit. Keep in mind that not all hits are actually wins – in slot terms, a hit would be any winning combination, no matter whether the payout is larger than the bet or not. Most slots tend to have a hit percentage of between 9% and 25% – this equates to between 9 and 25 hits every 100 spins.
The hit percentage is tightly linked to the slot volatility since it showcases the different behaviour of some slots. Some players stick to a favoured game and try to track the hit percentage – of course, since the RNG is completely random, there are never any guarantees, but if you have a rough idea about the hit percentage, you could adjust the number of spins you will do on a slot depending on the results. Getting exact hit percentage data takes a lot of time, and free slot games can be invaluable in that regard.
Slot Bet Strategy
Managing your bet properly is one of your most important tasks as a slot player. As you know from our basic how to play slots guide, modern video slots give you plenty of opportunities to personalize your bet size. However, most players stick to the maximum or minimum bet that the slot offers. As a rule of thumb, playing with the highest possible bet is a must if you want to maximize your profits. However, you should consider how long your bankroll will last. If you are not careful with your initial budgeting and decide to try out a high-rolling slot, you could burn through your entire bankroll in just a few spins – and that's rarely a recipe for success.
You should look for an average bet that gives you good returns when the free spins and bonus features are triggered, but also allows you to last for a sufficient number of spins. Even if you are a fan of the hot and cold slot theory, you should realize that the odds of hitting your big win as soon as you start spinning are minuscule at best. Most slot pros would tell you that you need to ride out the bad times and know when to give up on a game. You will have losing sessions, this is unavoidable even in high RTP games such as blackjack. That's why you always need to set your bet at levels which wouldn't force you to go over the initial bankroll you have set.
Online Slots by Maximum Bet (All Paylines Selected)
Jackpot Slot Strategy: Tips for Winning the Progressive
You've all heard of Mega Moolah and its record-breaking online jackpot. Progressive jackpot slots are the holy grail for all slot players and usually take over all the news headlines – but very few would get lucky with the mega wins. Those slots often steal the headlines because they offer the biggest payouts in the online gambling industry, but that comes at a price. To amass the eye-watering jackpots, most progressive slots pay rather badly in their base game.
This means that jackpot slots require a rather specific approach in terms of strategy. Your main focus should be on winning the jackpot. This means that you need to read through the rules in advance and check whether there is a minimum bet requirement tied to the grand prize – some slots require you to place a bet over a certain threshold if you want to be eligible for the jackpot, while with others the odds of winning increase the larger your bet is. Your goal here is to get a maximum number of spins with a bet that qualifies for the jackpot – you can simply ignore the base pays since those are rarely profitable in any meaningful way. Progressive slots also give you an additional variable to keep track of – the jackpot graphs. They show the jackpot velocity of the slot – the speed with which the jackpot grows. Experienced players use this variable to determine the best time to roll the slot, but you also need to consider the larger the jackpot is, the more people would be rolling. In the table below, you can see some of the best progressive slots you can find online.
Jackpot:

Yes

Studio:

NetEnt

Play at:
Jackpot:

Yes

Studio:

Microgaming

Play at:
Jackpot:

Yes

Studio:

Playtech

Play at:
Your Primary Goal – Remember to Have Fun!
It might sound cheesy, but the important thing with gambling is to keep it fun. If you want to start making money by playing slots, then you're in for a long howl. Most players go into the game looking for the thrill of a casino adventure. Gambling is a perfectly legitimate hobby – but you should never use money you are not prepared to lose. That's why gambling responsibility is a serious issue, and experienced players always try to lend a helping hand to newbies. Organisations such as GamCare and BeGambleAware have proven to be of great assistance in combatting addiction problems in the UK. However, it is best to stay responsible and never need their aid – budget carefully and keep things simple.
The Importance of Proper Budgeting
As we already said, your gambling budget is a sum you should be prepared to lose. You should consider your slot bankroll as a high-risk investment. The potential payoffs are huge, but only a few people will be taking advantage of them. Each slot strategy holds an inherent risk that cannot be avoided. That's why you should never go into a game expecting to win, no matter how good you feel about the session.
You also shouldn't believe claims that high spending is a guarantee for success. Playing with the maximum bet and all paylines active increases your profit margin when you hit a bonus round or net some free spins, but there is nothing 'sure' about it. If you want to make the most of slots, you would ideally prepare a bankroll that will last a sufficient number of spins. However, not all of us can be high-rollers – in most cases, you have to make a compromise between the number of games you will play over the evening, and the average amount you will bet. Players usually have different preferences, but it is usually best to go in for a longer session with more spins.
Learn More About Slots
As you can see, when it comes down to slot strategy, there is a lot to be said. Slot fans know full well that the rich history of the game has given a lot of nuances to the deceptively simple gameplay. If you are truly passionate about casino slots, then there is a lot more you can learn. Hop along for the ride, as we continue to explore the wondrous world of the spinning reels in the rest of our articles. For more excellent rewards, please visit our full guide of the best online slot casinos in the UK. You can also take a look at our dedicated page on the top internet slot games.