Slot Machine Symbols: From the Fruit Machine to the Video Slot
Slot fans have gotten used to the flashing symbols by now.
With the popularity of the game at its peak, there are thousands of variations.
All Sites Licensed by the
UKGC
Many people have wondered why so many classic slots display the same symbols – the cherry, the bar, the bell, the lucky seven, and so on. We will take you on a journey through time, to the roots of a tradition that has become an integral part of modern culture. By studying slot machines' original designs, we will find some important clues about modern slots gameplay. We will also talk about the plethora of special symbols that have appeared nowadays – some of them are exclusive to online games, while others can appear in land-based machines as well.
Fruit Machine Symbols: How It All Began
At some point in your life, you have surely caught a glimpse of the classic fruit machine symbols. Even if you haven't played a retro slot in your life, the colourful fruits appear on TV, on the internet, and even in computer games. However, the first slot machines looked quite different than the play for fun free slots, for example. Fruit machines are old, but they actually appeared a few decades after the inception of the first slots. The original slot machine symbols had a different theme, which would probably be quite familiar to video slot fans. This was still back in the day when people bragged about shaking hands with a one-armed bandit.
The Poker Theme – What Were the Symbols of the First Slots?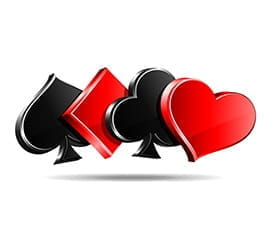 In the online world, video poker games are considered quite different from slots. However, you may be surprised to know that poker machines and wheels of fortune are, in fact, older than the first slot machines. Such games were quite popular in American bars during the 19th century. It was only natural that when the first slot machine prototypes appeared back in 1891, they were heavily influenced by the poker game. They had 5 reels that displayed card faces.
This gave birth to the first one-armed bandits. They quickly spread in bars, and people grew to love them. Since you could go bankrupt on one of those, they were nicknamed bandits – and the protruding lever was the famous 'one arm' of the bandit. Ever since those early days, playing cards have kept their significance as slot machine symbols.
In fact, if you pay attention to online slot games, you will notice that the base symbols in many of those games represent the stronger poker cards. So if you have ever wondered what the oldest slot machine symbol, then you don't have to search too far – slots and poker share not only the casino roof but a lot of history as well.
The Bell, the Horseshoe and the Seven – What Do They Have to Do with Poker?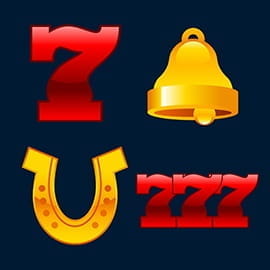 The classic one-armed bandits needed one more technological breakthrough – automatic payouts. The original poker-themed machines actually required a human who would hand you the reward when you won – back in the day, that would usually be the bartender. The first classic slot was invented in 1895 by Charles Fey, who had set out to turn it fully automatic. While doing that, he also reduced the reels to 3 and replaced the card symbols. In fact, he left only 5 symbols on the reels: three suits of cards (diamonds, spades and hearts); horseshoes (a traditional lucky symbol); and the Liberty Bell.
The Liberty Bell gave the first-ever slot its name and became one of the evergreen slot machine reel symbols. Since the inventor did not file for a patent, his design was quickly copied, and 3-reel slot games became associated with his original symbols icons. Finding when exactly the Lucky Seven appeared on the reels is a little harder, but in gambling circles, this number has always been considered a sign of good fortune. Considering that there are fewer horseshoe symbols nowadays, it could be argued that the sevens slowly replaced them as a good-luck symbol.
Why Do Slot Machines Have Fruit Symbols – The Bar Symbol and Bubblegum Jackpots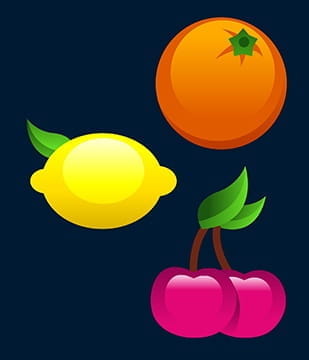 So, we found what the symbols of the first slot machines were – and they have nothing to do with fruits! Well then, how did slot machines come to show fruit symbols? To find about that, we have to move on to the 1900s, when slot machines got officially banned. The reputation of one-armed bandits stripping people of all their cash led to wide-spread measures against cash-prize machines.
However, it turned out that people were loath to give up the thrill of the spinning reels. That's why many manufacturers introduced new symbols on the reels – fruits and bubble gum. If you managed to land three matching symbols, you would receive a corresponding prize – in most cases, that would be a fruit-flavoured gum. Those slots got called 'vendor machines' and were considered something new but actually operated under the very same principles.
It is widely believed that one of the major manufacturers taking advantage of this loophole to promote its products was the Bell-Fruit Gum Company, though there have been a lot of arguments whether that was the exact name of the company. The company's logo was a natural addition to the slot machine fruit symbols; as it looked like a bar of gum, it would slowly change into the BAR symbol that many slot machines display to this very day.
So, if you have ever asked yourself: "what do slot machine symbols mean", here is your answer – bubble-gum flavours. Perhaps you expected something different, but truth be told, there is no deeper secret to the fruit machine origin. Meanwhile, if you were wondering how many symbols are usually on a land-based or online slot machine, please stay with us and pay special attention to the following paragraph.
How Many Symbols Are There in a Slot Machine – Classic Slot Reel Composition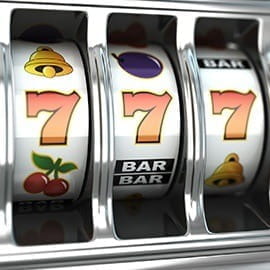 People often wonder about the exact number of symbols on a slot machine reel. You should keep in mind that this question is answered much easier for classic slots than for the modern variations – after all, it was relatively easy to take apart one of Fay's early fruit machines! 3-reel slots usually had about 20 symbols per reel, so a total of 60 symbols. Those of you that are good at Maths may already have calculated that this translates to over 8,000 combinations – one of those usually being the jackpot.
In fact, for the longest time, the number of symbols greatly limited the size of the jackpot that slots could offer. After all, the slots would go out of business if they paid jackpots faster than they accumulated wagers. The first slot machines paid out up to 50 cents, which was actually considered quite a good hit back in the day.
However, things are very different in modern electronic games, and the slot machine number of symbols doesn't influence the probability of winning. Fans of casino slot machines often end up quite surprised to find out that in modern days, the reel composition no longer determined your exact odds of winning – instead, it all depends on complex RNG modules hidden deep within the bowels of the machine.
Types of Online Slot Symbols
Nowadays, online casinos offer you endless possibilities to play your favourite types of gambling machines without having to organize an excursion to the nearest casino resort. Slots have moved online, and there are more titles than you could try in a lifetime. In fact – things can get a little overwhelming at times. Talking about slot reel symbols gets quite challenging when there is no actual reels anymore.
Still, this has actually been a boon for the genre in many aspects. The modern visual design technology allows software developers to go wild and stun us with excellent graphics and exciting effects. The traditional slot machine symbols are still out there, but they are rivaled by colourful characters that offer an unprecedented variety of genres and designs.
We can't possibly cover all the slot machine symbols you might encounter even if we wanted to spoil all your fun. However, if you are serious about playing online slots, you should learn about the different types of symbols you might encounter. Putting the visual effects aside, most of the new online casino slot symbols have special effects – some of them can also be replicated in land-based slot machines, while others are exclusive for desktop and mobile.
Standard Symbols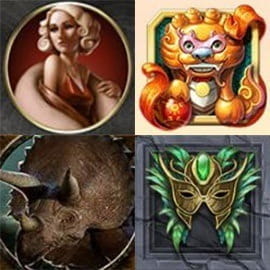 Those are the basic symbols of your slot game. We already talked about the traditional fruit machine symbols that have become an integral part of the classic 3-reel slot design, but most online slots use card-based symbols. In this respect, they are going back to the roots of the game, which evolved from the early poker machines.
The Ten, the Jack, the Queen, the King, and the Ace are the slot machine symbols you will encounter most often on the online reels. However, video slots tend to be somewhat inventive with the higher-paying symbols. Those usually represent the theme of the game and feature eye-catching visual effects. There are all sorts of 3D effects and even animations you can encounter among the standard symbols of a slot game.
Experienced online slot players quickly learn to recognise the differing styles of the leading game developers like Netent, Microgaming and Playtech. Even though the graphics should never be the defining factor whether you will be playing a slot or not, they are still important – our primary goal is to have fun while we play responsibly, so we should pick slots that visually appeal to us.
Wild Symbols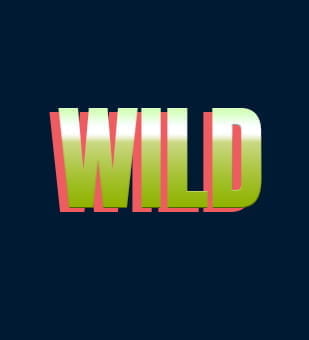 Wild symbols are a special type of bonus that is quite favoured by the vast majority of casino players. Most 5-reel online slots nowadays feature such a kind of symbol – it should be listed in the paytable of your game. Wild symbols can stand in the place of any other character when the game checks for a winning combination.
This means that they count as a joker. In most cases, they cannot replace only the special slot machine symbols, which trigger a jackpot or a bonus round. Wilds increase your odds for winning drastically, though you should check whether they can appear on all reels or only on specific ones.
Since online slots evolve constantly, there are now many types of wild symbols too. Expanding wilds, for instance, change their size when you land them on the reels. They replace the symbols they cover and have a bigger chance of becoming a part of a payline.
Walking wilds stay on the reels for several spins after you land them for the first time. They usually move from reel to reel until they exit the game screen from the left or the right. Sticky wilds are very similar in nature – once you land them, they hold their position on the reels for several spins, thus increasing your chances for a series of wins.
Multiplier wilds meanwhile have an added bonus effect of increasing the sum of your prize – sadly, those are some of the rarest wild symbols you will find. Few games feature them, and even those tend to be extremely stingy with the odds of hitting such a symbol.
Scatter Symbols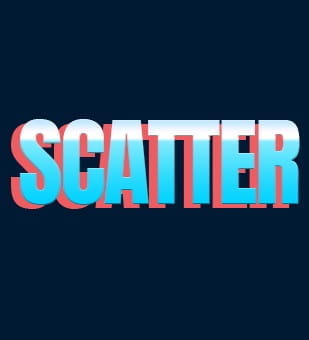 Scatter symbols are another common bonus feature that most video slots have. Scatters are usually among the rarer symbols on the reels and, therefore – harder to land. However, they have the advantage that they don't have to be part of a payline to trigger their effect. The effect usually differs from slot machine to slot machine.
In most cases, you need to have a number of scatters anywhere on the reels – commonly 3 and above – to trigger one of the bonus effects of the game. Scatters are usually associated with extra free spin rounds. This is one of the favourite features for online gamblers, and that makes scatter slots highly sought-after.
The free spin rounds can be highly profitable for you. The base variant of the bonus simply awards you a number of free rounds – usually between 5 and 15 – where the wins are based on the size of your last active bet, which triggered the feature. Sometimes, the free spin rounds also have added bonuses, like extra multipliers, which can boost your winnings even further. Scatter symbols can also offer payouts on their own.
You can check whether to expect a monetary prize in the slot's paytable. The scatter payout is usually lower than that of a full payline with some of the higher-rated standard symbols. However, they don't have to land on a payline to award it, which makes things easier for you – usually, they just have to be present anywhere on the reels.
Bonus Symbols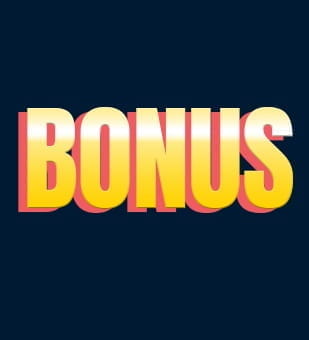 The bonus symbols are very similar to scatters but trigger a special bonus game. The two types of symbols can often interchange their functions – sometimes the scatters could trigger the bonus game, while special free spin symbols start the free spin rounds. In most cases, though, the bonus symbols are tightly linked to the slot's overall theme.
Their mechanics vary greatly from game to game, so it would be a good idea to check the paytable in advance so that you may know what to expect. Bonus games are usually the most innovative features of a slot. They can differ significantly from the standard slot gameplay and feature the more ambitious visual effects – and the greatest prizes, of course.
Bonus games could require some decision-making, so you should be ready for some screen interactions. Of course, since slots are universally liked for their simplicity, it is very rare to find gameplay elements that would actually be hard for you. Bonus rounds always come down to luck, just as any other casino game – but you might have more options to make your luck, so to say.
Another type of bonus symbol appears on the reels only during certain parts of the game. For instance, during the free spins, you may have special bonus multipliers added or other new symbols with higher payouts. All in all, things tend to be very different from game to game, but good online slots tie it all in a thematic package which links your wins to the overall goal of the game.
Multiplier Symbols
Multiplier symbols are among the rarer bonus features you might receive. They do exactly what it says on the label – multiplying your wins. Multiplier symbols can land on the reels just like any other symbol, but they increase the size of the payouts from winning lines 2x, 3x, 4x or even 6x times.
The multipliers can be standard symbols – usually, they have an extra icon that indicates their multiplier bonus. However, the more beneficial multipliers also serve as wilds. This means that they can multiply the prize of any winning combinations they join. Naturally, not many slots feature such symbols, and their number on the reels is generally on the low side to compensate for their high cash returns.
Stacked Symbols
Stacked symbols are another relatively new invention that has been quite a hit with players. Stacked symbols take larger space on the reels. This increases the odds of them becoming a part of a payline. Stacked symbols can be standard – in fact, some slot bonus rounds replace one kind of standard symbol with stacked equivalents. However, the most profitable stacked symbols have an added bonus. Stacked wilds are especially popular. They increase the odds of hitting a winning combination substantially.
Sticky Symbols
Sticky symbols are another relatively new bonus feature. When you manage to land them on the reels, they remain fixed in place for several spins. Such a bonus is most beneficial for the player if the sticky symbol has some bonus properties. For instance, Sticky Wilds and Sticky Scatters give you a few extra spins to land the other necessary spins. However, since sticky symbols are a massive boon for the player, creative designers usually place them towards the end of the reels, hence making it harder to join them to a winning payline.
Have You Mastered Online Slots? Remember to Stay Safe!
The features of modern video slots are quite alluring, and the rules are not complicated at all. However, even if you feel completely at ease with the different symbols, you shouldn't rush to spin the reels. Online scams are still a danger, even though online casinos nowadays are quite heavily regulated.
If you want to bet some real money and pull the lever, then you should take some time to check whether the casino that caught your eye has the necessary licenses. Of course, considering the name of our website, you can guess that our reviewers have already done many checks, so you can always refer to our handy guides of the best casino sites.
Slot Site
Sign Up Offer
All Slots
Mobile
Jackpot
Rating
Trusted Link
Terms:

1.

Grand Ivy
100% Up to £300 + 25 Bonus Spins
956
806
44
www.grandivy.com
Full T&Cs apply. 18+. New players only. One bonus offer per player. Minimum deposit £20. Max bonus bet is £5. Bonus spins on selected games only and must be used within 72 hours. Bonus funds must be used within 30 days otherwise any unused bonus shall be removed. Bonus funds are 100% match up to £300 on your 1st deposit. Bonus funds are separate to Cash funds, and are subject to 35x wagering the total bonus & cash. Only bonus funds contribute towards any wagering requirements. Terms apply. BeGambleAware.org

2.

Karamba Casino
£50 + 100 Spins

200+

300+

8

www.karamba.com
Full T&Cs apply. 18+, Welcome Bonus: New Players only. Min Deposit: £10. Max bonus £50. 100 spins require 3 deposits. WR 35x, spins valid for 24hrs, on selected games.

3.

PlayOJO Casino
50 Spins No Wagering
2200+
1000+
47
www.playojo.com
Full T&Cs apply. 18+. First deposit only. 50 Free Spins on the Book of Dead slot. Min deposit £10. Excl. new players in N.I. Each Free Spin valued at 10p. OJO's Rewards and Game Play policy applies.

4.

Mr.Green
Up to £100 + 50 Free Spins
409
240
35
www.mrgreen.com
Full T&Cs apply. 18+ Play Safe. New UK customers only. Opt-in required.  1x per customer. Min. £20 deposit. 1st deposit only. Selected games only. Max. Bonus £100 with 35x wagering and 50 Free Spins at £0.20/spin on Starburst™ with 35x Wagering. Free Spins and Bonus credited once deposit amount has been wagered on slots. Bonus and Free Spins expire 7 days after issue. Game weighting, game, country, currency, player restrictions.

5.

SkyVegas Casino
Spend £10 & Get 200 Spins + 50 Spins

500+

300+

85

www.skyvegas.com
Full T&C's apply. New customers only. Opt in required. 7 day free spin expiry. All free spins will auto play on first eligible game loaded. £10 staking requirement must be met within 30 days of opt in. Eligibility restrictions apply. 18+ Begambleaware.org
Most online casinos offer a rich selection of slot games, so gambling fans have been spoiled for choice in recent years. You can always refer to our full index of recommended best slot sites, but the operators above offer some of the most balanced catalogues. It's important to stay on top of things and keep in touch with the recent trends and the features of the new slots that come out, so don't forget to check some reviews too.
The Mechanics of Online Slot Reels – What Is the Number of Symbols?
Online gambling fans often think that the mechanics of traditional slot machines apply to online games too. They don't even apply to land-based slots anymore. The number of symbols on the reels no longer affects your odds of landing a winning combination. The outcome of a slot spin is now determined by an RNG – Random Number Generator.
This is a complex software that creates numbers corresponding to reel positions all the time. The moment you click on 'Play', the random numbers determine your spin's outcome. This means that online slots don't have any fixed reels. Land-based slot machines basically operate under the same principle nowadays. The RNG is like a small computer hidden deep within the bowels of the machine.
It is perfectly possible that lower-paying symbols would have a larger amount of corresponding numbers than the highest-paying ones – this is what allows for larger jackpots and wins as a whole to be offered. This means that the more important question you should ask yourself is this: how many combinations are there on a slot machine? The answer would usually be a number that is hard to make sense of.
To track the actual odds of winning, you should ignore the slot machine number of symbols and focus on the RTP rate. RTP – Return to Player – is also known as payout percentage and represents the portion of the total wagers that go back to the players in the form of winnings. If this percentage is higher, then the slot is likely to give more wins.
Of course, a constant concern with both online and land-based slots is whether the games are fair. Fortunately, online casinos are heavily regulated nowadays, but it would still be a good idea to keep track of the verified casinos where slot fans go.
Frequently Asked Questions About Slot Machine Symbols
Every time symbolism is part of the equation, the subject matter turns into a lengthy topic. That is the reason our overview ends with a Q&A segment where we tried to summarise the key moments that have to do with slot machine symbols. We recommend you give it a read if you want to reinforce your knowledge on the subject.
Find Out More About Slots!
Online casinos have their pros and cons, but one of the greatest positives they hold for gambling fans worldwide is the great boost they have given to slot games. The diversity and the original concepts we are getting are unprecedented in their volume and quality – and the best part is that there is more to come!
Competition at the top is fierce, and the game developers are trying to make games that casino fans would enjoy. This has led to many of the recent innovations like stacked symbols and sticky wilds. Hopefully, we will start to move towards more ground-breaking concepts that will revolutionise slot play even further. Of course, this means that slots are getting more and more complex – we already touched upon some advanced topics throughout this article.
If you want to find out more about these games, then feel free to browse the rest of our slot database. You can also find the top online casinos top plat at in our page about the best slots sites in the UK. Looking for the right promotion to claim? Please consult our full list of slots bonuses. And finally, take a look at the top real money slots that you might enjoy. You can also read more about the top internet slots.