High Variance Slots vs Low Variance Slots: Slot Volatility Guide and Listing
Volatility and variance are two relatively recent gambling terms that describe the same thing Information about variance can be rather hard to come by. In our article, we will unveil the slot machine volatility index of all games we have tested, and tell you all about the finer details of this concept.
All Sites Licensed by the
Gambling Commission
What Does Volatility Mean in Online Slot Play
Slot machine volatility is not really something new, but it has steadily been gaining prominence recently. Casino players use it to predict the performance of online slot games during their sessions, and to plan their bankroll accordingly.The variance in online slots basically tells you how often you are likely to hit winning combinations, and what will be the size of your wins. If you are spinning a slot that doesn't land wins too often but has the potential for large prizes – then you are playing a high variance game. If your slot offers small wins, but you are hitting them all the time – then you have your prototypical low variance game.

Slot variance can be used to describe both land-based and online games, but it is a little easier to measure for internet slots. There is no difference between volatility and variance, in most cases both terms are used as synonyms. Which one you choose is entirely up to you. The most important distinction is between high and low levels of volatility/variance.
If you have any experience with slots whatsoever, then you probably know that proper slot strategy requires you to put a little more effort in searching for profitable games. Most players study the RTP rate of the games, but nowadays the volatility is considered much more important. It gives you a better idea of what you can expect from your gaming session – and our ultimate goal as players is not only to win some cash but to have a pleasant night as well.
Volatility vs Variance: Is There a Difference?
This is a natural question for most slot players. In a normal conversation, as well as in most articles on the topic, you will find no difference between volatility and variance. Both words describe the gameplay of the slot. However, there are some slight nuances that experts might want to pay attention to.
Variance is a statistical term that is used rather frequently in poker games and has transferred to the slot world too. It shows the deviation from a certain expectation – in the case of slots, said the expectation is usually the Return to Player rate. Many slot players pay special attention to the RTPs, but the variation shows how much the results of your spins can vary in the short run.
Volatility, meanwhile, has a wide use in finance in terms of evaluating financial instruments. It took a similar meaning to variance, though it is more closely linked to the gameplay. In modern slot sang, volatility expresses how often and how big you will be winning – just the info that we want to know!

How to Measure Slot Volatility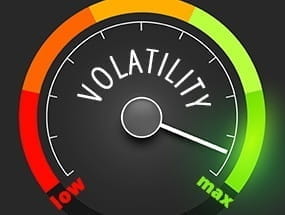 Onto the important question – how can you determine the volatility of a slot? Well, it is not very easy. The variance of the slot results is programmed in advance in the RNG of both online and land-based games. However, the software developers and the casinos rarely disclose any details about the workings of their RNG software.
If you want to get an idea about the variance of a slot machine on your own, you will need to measure it – well, by spinning. And it takes a lot of spins to get an accurate idea what you can expect – ideally, 100+ and even more. That's why it isn't an overly bad idea to take advantage of the free slot demo versions floating around the net. However, even with a lot of test-spins, we can never be a 100% sure in the results. Modern casino software studios are getting more and more dilligent in the preparations of their RNG programs, with a high volume of random numbers being generated per second.
The paytable also holds some important clues for you. You should pay attention to the jackpot values and to the difference between the 4- and 5-symbol combinations. Compare the highest wins to your max bet levels – if they are 40 or 50 times larger, then you probably have a game with mid- to high variance. If there is only a small difference between the prizes and the bet levels, then the slot wouldn't really work unless it offered frequent hits. The only exception to this rule could be progressive slots – a high jackpot usually implies high volatility, but the base game payouts could still be rather low.
Best High Variance Slots: Who, How and Where?
As we already mentioned, determining the variance of a slot can be quite hard and takes a lot of playthroughs. That's why we have concrete data mostly about slots by the big casino game developers – Microgaming, NetEnt and Playtech.
High variance slots are suitable for players willing to take a bigger risk for the chance of substantial profits. The higher the variance of a game, the more disparity there is between the regular and major payouts. Of course, this means that the odds are also substantially smaller – in fact, high variance slots can be rather dull if you are out of luck. It isn't unusual to go through a lot of spins without winning what you would've hoped.
That's why in such games it is important to budget accordingly – bigger bankrolls are generally better, though there are many low-bet games that are also quite volatile. The RTP of such games usually evens out only in the long run – this means that with the fluctuations of a high variance game, it gets really hard to predict what the final balance of your session will be.
If you want to play the most volatile slots, you will need to be able to ride out the dry spells. This implies a lot of patience and a larger bankroll, but hitting it big on a high variance game can quickly bring you some profit. For instance, some of the UK's best Pariplay casinos feature slots with very high variance, as well as games with low volatility at once. Just remember to always play responsibly and bet only what you can afford to lose. Playing high volatility slots can be a lot of fun, as long as you bet smart and stick to responsible gaming.
High Variance Playtech Slots: 2023 List
Playtech is one of the leading casino game developers worldwide. They offer one of the largest online portfolios of video slots. Their RTP is rather stable on mid to high levels, which means that the best high variance slots have a potential to earn you substantial payouts. We have gathered a collection of their slot titles that have higher volatility and offer the potential for top prizes.
Of course, you should keep in mind that a progressive jackpot makes it even harder to determine what is the exact volatility of a slot. By default, most progressive slots are considered to be highly volatile, since the progressive pot takes away a portion of the RTP rate; however, the performance of the base game can still differ. A lot of Playtech slots are part of a progressive network, so don't be surprised to see even more unpredictable results with those.
NetEnt High Variance Slots: 2023 List
NetEnt is one of the most famous software studios in the iGaming industry. The fresh design and innovative gameplay of their slots have allowed them to carve a niche of their own. The RTP of their games is usually on the high side, which means that the more volatile NetEnt slots might offer substantial returns.
Due to the high overall RTP of NetEnt slots, finding high variance games in their catalogues can be hard. You will also notice that there are much fewer progressive slots in that list. The NetEnt low variance slots tend to be more popular due to the great effects, while most of the other games in their catalogues tend to have medium to high variance – certainly not as volatile as most of the Playtech and Microgaming slots.
High Variance Microgaming Slots: 2023 List
Microgaming is one of the oldest studios in the online casino industry. They pride themselves in launching the first internet gambling platform back in 1994 and have been an integral part of the lives of online slot fans ever since. Microgaming boast one of the largest slot catalogues you will find, so there are many examples for both high and low volatility games.
Microgaming has a good selection of high variance slots, though most of their titles, including many of the top 10 Microgaming slots tend to be in the medium to lower tier. As with all volatile slots, those are the games that can eat through your bankroll all too fast.
Best Low Variance Slots: Who, How and Where?
Finding reliable low variance titles that will keep your bankroll going over the long haul is not as easy as you may think. Even though NetEnt are traditionally considered the best provider for low variance games due to their excellent graphics and abundant bonus features, many of their slots actually show signs of medium variance. That's why you shouldn't overlook the Playtech and Microgaming low variance options.
Low variance online slots are a suitable pastime for players that are looking to go more steadily with their gambling. Those are low-risk, low-reward slots. If you are playing a game with low volatility you will probably be landing winning combinations quite often – but you will notice that the payouts aren't much bigger than your total wager.
Low volatility games have less potential for bigger payouts than high variance slots; however, your bankroll will be enough for quite a long session. Most fans of low volatility slots are looking for marginal returns; your end-balance can often be very close to your starting bankroll. Still, the RTP comes into play more strongly here – if you are playing a low volatility slot with a low RTP, it will eat up your balance just as surely as a high variance game.
However, even if you aren't lucky, your bankroll can last quite a while. That is why the entertainment factor is very important with low variance slots. The gaming sessions can last quite a while, so games with better graphics are a good fit with low volatility. Even if you don't manage to boost your balance, you are at least guaranteed that something will always be happening on your screen.
You can usually recognise a low volatility game by the paytable – they offer smaller payouts and little variation between the 4 and 5 symbol combinations. In fact, it isn't unusual for most of the 3-symbol prizes to be smaller than the max wager. In a game with low volatility, players hit a winning payline of some sort at least once every 3-5 spins.
Low Variance Playtech Slots: 2023 List
Playtech has its choice of low variance slots, even though their high volatility titles tend to be more popular. Many of their low variance games are branded titles based on popular franchises, which makes them a perfect pick for a relaxing evening. Sadly, the studio was forced to take down their Marvel-themed games a few years back, so you can no longer spin with your favourite superheroes.
Low variance fans should pay attention to the visual effects. Playtech is one of the leading studios worldwide, so their games usually tend to be quite reliable in this regard. The vast majority of Playtech slots tend to be shifting towards the more unpredictable medium variance , so you can still expect some excitement in the size of your wins – but you should be careful in managing your bankroll.
NetEnt Low Variance Slots: 2023 List
NetEnt are considered the kings of graphics in the online slot world, which makes their games a very good pick for fans of low variance. At the minimum, most of their titles guarantee you great visual effects and fun animations. However, since NetEnt are usually quite generous with the RTP of their slots, your bankroll should last quite a while, and you might even manage to run on a profit.
Low volatility NetEnt slots are highly sought after. However, much like their Playtech counterparts, many of their games show some signs of medium variance. For some players this is good news, as medium volatility slots can be considered a golden zone between risk and reward, but if you are looking for a strictly low variance title, then your choice will be slightly more limited.
Low Variance Microgaming Slots: 2023 List
As we already mentioned, Microgaming are one of the oldest software studios in the casino business. However, they are not the best pick for fans of low variance games, even though they have plenty in their vaults. The problem is that the graphics of many of their titles are considered dated nowadays, so many low volatility fans flock to Playtech and NetEnt. However, some of the new low variance Microgaming slots have been doing quite well.
The greatest advantage of Microgaming is how easy it is to find their games. The studio is trusted and well-liked by casinos worldwide. If you decide to browse our online casino directory, you will notice that most operators feature Microgaming slots. Their games have become a staple in the industry, and you can pick the casino you will be playing them at your leisure.
Medium Variance Slots: The Unpredictable Hybrid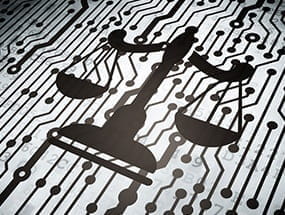 The vast majority of online slots you will find are medium variance games. Unfortunately, defining what exactly medium variance is can be quite hard. When it is hard to determine the exact performance of a slot, it usually falls into the medium-variance category. There are many games that are closer to low- or high volatility but are classed as medium.
This makes slots with medium volatility both unpredictable and low-risk. There is usually a balance between the size of your wins and their frequency. However, unlike low variance slots, medium ones can give you an occasional major score, so you have something to play for – but keep in mind that they are not the most suitable for stretching your bankroll. Some of the best examples for slots with medium variance include NetEnt's Koi Princess, as well as Captain's Treasure from Playtech. However, most slots that are not clearly defined in our low and high variance groupings fall into the medium category. If you want more medium variance slot options, then feel free to refer to our extensive slot database and take your pick.
Variance and RTP: Slot Fans Need to Know the Difference
Slot fans should be well familiar with the Return to Player rate, also known as payback percentage. We've already spoken about it in length in our dedicated slot RTP article, but to sum it up in short: the RTP shows what percentage of the total wagers the slot will return in the form of winnings. The larger the RTP percentage, the more generous the slot is supposed to be. Since many studios publish the RTP directly, most slot fans use it to look for their next game – we do it quite often too. However, they neglect one important fact: RTP is measured in the long run. The fact that a slot gives better returns in 1000 spins isn't enough information for a player with a bankroll that will not last more than 50 to 100 spins.
That's where the slot variance comes into play and the simple reason why it has been so popular. The variance of your game actually has a bigger influence on the results of your particular session. As we already discussed, the volatility of your slot will have a significant impact on how big your winnings will be and how fast you will be burning through your bankroll. It is best to use volatility and RTP in tandem when choosing a game. Both give you important information, though the exact figures can be a little hard to come by sometimes. The RTP helps you recognise good slots, while the variance will aid you in setting up your bankroll and choosing a strategy.
What to Play: Are You a High Variance or Low Variance Player?
Many players have a lingering question after they learn more about variance: which slots are better? That's an inherently wrong approach to the problem. High variance and low variance online slots have their advantages and disadvantages. The important question is: which games are more suitable for you? If you are looking for a calm night with a fun game that doesn't eat through your bankroll too fast, then low volatility slots are your thing. However, if you want to revel in the rush of the spin, knowing that a rewarding payout is right around the corner, then you should challenge the high variance slots.
The most important thing is to remember that your primary goal is to have fun and gamble responsibly. Slots are not the most rewarding gambling games, most of the time we spin the reels just to test our luck and waste some time. Small margins like knowing when to up the stake and when to stop spinning can have a significant impact on how much you will win or lose, but there is no viable way of cheating the RNG engine. That's why you should focus on picking the slot that you will enjoy the most – take your time, study the theme and the paytable, read some reviews and run a demo.
Frequently Asked Questions About Slot Volatility
Slot volatility is a topic that requires quite a bit of research and experience to get a handle on. Our FAQ section is here to stress the important points of this interesting topic. Down below, you'll find surprisingly accurate answers to otherwise complex questions. Don't take our word for rea though, see for yourself.
More Slot Data
Volatility is one of the important slot stats that casino fans track, but there are many other little things you should pay attention to. If you want to learn more about slots, then you can check out the rest of our dedicated articles where our veteran players have tried to answer any possible question a slot player could have about real money slot machines.