Prediction by the Numbers – NOVA's View on Statistics
Prediction by the Numbers is one of the many NOVA documentary series, where experts in science, statistics and more explain how humanity is functioning and how something very simple we see or do every day is complex. This is episode 6 from season 45 of the series and it was aired on February 28 of 2018.
'Prediction by the Numbers' is a 58-minute-long episode, where experts dive deep into explaining how statistics can help people understand gambling and how they can predict future game results and the best odds in a casino with the help of some extra calculations and strategies.
A lot of people will say that gambling is mostly based on chance. However, as we've mentioned in other reviews and you've also probably seen as well, there are guides for table and other casino games, exploring different winning slots, Blackjack and Roulette strategy to get the best results. Also, as the title suggests, there are documentaries like this one which is based on such research as well.
There are also a lot of other topics within the episode – weather forecasts, sports and more. You can watch the "Prediction by the Numbers" episode in the section below. However, this review is focused on statistics on gambling. We hope you enjoy it!
How Do You Predict the Future by Using Numbers?
The Prediction by the Numbers episode starts with a very simple test – how many jellybeans are there in the jar. This test is made with the idea to check how the individual person will perform against the wisdom of the crowd or the estimated average answer. The results are quite interesting – the average answer is pretty close to the real number of jellybeans in the jar.
This shows that the crowd does try to predict accurately what the right answer would be. And, despite the different answers from every person alone, a lot of 'guesses' are also quite close to the truth. Keep in mind, however, that when in a crowd, a person can be easily influenced and can change his/her answer based on what the others would say. That way, the average answer to a simple question like this will be different, but it will almost always be close enough to the actual answer.
How Did Our Ancestors Do It?
Before mathematics, people used to predict the future by using different 'tools'. For example, people used to study birds' behaviour to predict what the weather would be the next few days. People also used to study another person's face and predict what their future would be based on the number of moles or freckles they had. Fortune tellers and witches use runes or bones to predict whether someone is going to find love or is going to get that promotion at work.
There are so many other ways our ancestors predicted the outcome of a future event, some of which we've also adapted in the modern world, even though we don't use these 'tools' on the daily.
Using numbers and equations to get to a certain or an estimated answer to different questions has been a big game-changer and a very helpful quality people started to adapt. When we're at school, we do not only learn Math, we also learn Biology, Astrology – all these subjects are studied and understood with the help of numbers! By incorporating them in science, we can now make better and more accurate weather forecasts, we can predict when a comet is near the Earth and more. By collecting data and using statistics, you can easily predict practically anything in everyday life.
And how does this apply to gambling? How can statistics and data collecting help you predict the likelihood of a winning game at the casino? We'll get to that part soon. Before that, have a look at our table below, where you will find more detailed info about the episode:
| | |
| --- | --- |
| Date Aired | February 28, 2018 |
| Director | Daniel McCabe |
| Cast | Jay O. Sanders, Edward Nygren, Luke Schaf |
| Prevous Episode | Great Escape at Dunkirik |
| Next Episode | NOVA Wonders (6 part) |
| Where to Watch | Netflix |
| IMDB Rating | 7/10 |
| Rotten Tomatoes Rating | N/A |
Prediction by the Numbers in the Casino Hall
As mentioned earlier, statistics is the "best crystal ball humankind can have". And why not use this mathematical crystal ball in something like gambling? Mathematics and gambling have been going hand-in-hand for centuries. The more times a game of chance is played, the better mathematical probability predicts the outcome – this is an observation made back in the 15th – 16th century by Gerolamo Cardano. This is heavily applied in big casinos in Las Vegas – the casino may lose money to one or five players. Still, if there are over a thousand players at once, there is a bigger chance that the casino will win more money than it loses to the few good gamblers. This is the so-called 'Law of Large Numbers'.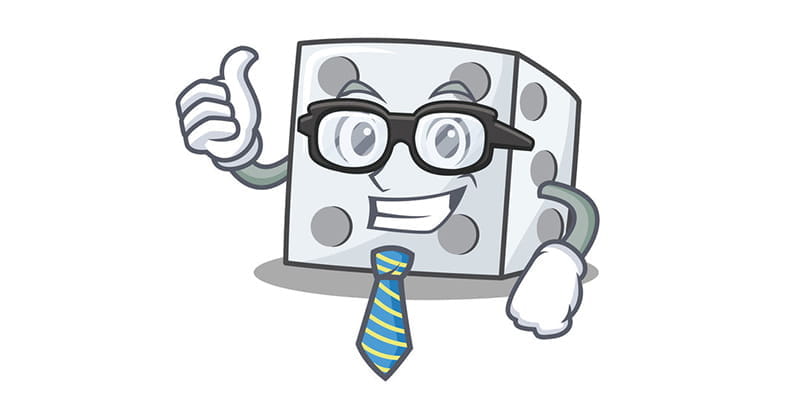 Something else that we've learned from to documentary is what p-value is. This is the value of probability and it is the answer to the following question – Imagine you just assume that the results of the game were a chance. What is the probability of those results?
This is the point in a casino game where you're either unsure whether you will win or not, or you are too confident that 'chance' is on your side at that moment. The p-value can be based on those two conditions the player is in, or it can be based on another strategy a lot of professional gamblers rely on – counting. Whether it is cards or number of spins on the slot before the winning spin, counting is a well-known and often used strategy in gambling and it may influence the value of probability if you know how to do it properly.
Predictions can and are made in different forms of gambling – online, sports betting and more. A player at the casino can easily predict what the results of his/her playing will be based on the skills the person has and on statistics. P-value is also valid for some, if not all forms of gambling, not to mention the Law of Large Numbers. Of course, there are a lot of other factors that might influence your game like specific psychological triggers or the use of a drug that causes compulsive gambling. In the end, it all depends on you as a player!
Conclusion
Prediction by the Numbers is a superb documentary that shows us how statistics are used on the daily in different situations and activities, including gambling. With the power of collecting data and adding or dividing a few numbers, a player can predict what the result would be of playing a casino game. Is it really up to chance or can players predict/manipulate the results?
The answer is yes and no. It is up to you which part of the answer has bigger value. Don't forget to check out the full episode and all the other NOVA series on Netflix – you will definitely learn something new! Also, make sure to check out our other gambling-related blog posts based on interesting topics from the gambling world.
Prediction by the Numbers – FAQ
Since there are a lot of questions left unanswered, we had to do something about it. We've included this small section with the answers to some of the frequently asked questions regarding the NOVA episode.