Don't Fall for These Scams in Las Vegas
We all know how scams are everywhere, but do we actively try to avoid them? Do we even recognise how a scam might be presented to us? After all, no self-respecting scammer will announce his intent. No, scams are devious and shady. You only realise you've been scammed had after it takes place. Well, we would like to show you some of the usual tricks you will find on the Vegas streets. And just to be clear, on our website you will find only safe online casinos where you have nothing to worry about.
Most Obvious Scam: Pickpockets Are Everywhere
This is one of the most common scams in Vegas and also every other major tourism hub in existence. Pickpocketing comes in many forms, and you almost never see it coming. You can argue that it is an art form in itself, though one that you want to observe from a safe distance.
In Vegas, you will have no shortage of individuals trying to separate you from your valuables at any given moment. From the classic pickpockets, trying to stick their hand in your coat, to prostitutes looking to steal your money and jewellery, you can find every flavour of thievery.
A casino-specific pickpocket scam involves you and your slot machine. The scam is rather simple yet effective. One scammer will engage the player in conversation or otherwise distract them from the slot game. In the meantime, another scammer will try to take off with the player's coins, usually rested somewhere around the machine. There is also an equivalent for digital machines, where the second fleecer will hit the payout button and steal the ticket.
In short, scammers will not rest until they have exhausted every method to get your money and you can always count on them to come up with new ones when presented the opportunity.
Not-So-Obvious Las Vegas Scams: Card Skimming
Why steal someone's physical currency when you can take things to the next level? Go after their card information, instead. ATMs are convenient, and Las Vegas is absolutely littered with them. You can't go two minutes without coming across one. So naturally, it only makes sense for scammers to try to take advantage of this golden opportunity.
The scam is simple and anyone can fall victim to it. Wrongdoers attach a device on the ATM, right where you enter your card. As soon as you do so, the thing scans your card details and sends them to the scammers. On a good day, this machine can pick up thousands of numbers before anyone finds out about this.
The only way to avoid this is not to use any random ATM you find on the street. Though even that may fail from time to time.
Performance Scams in Vegas: Street Hustling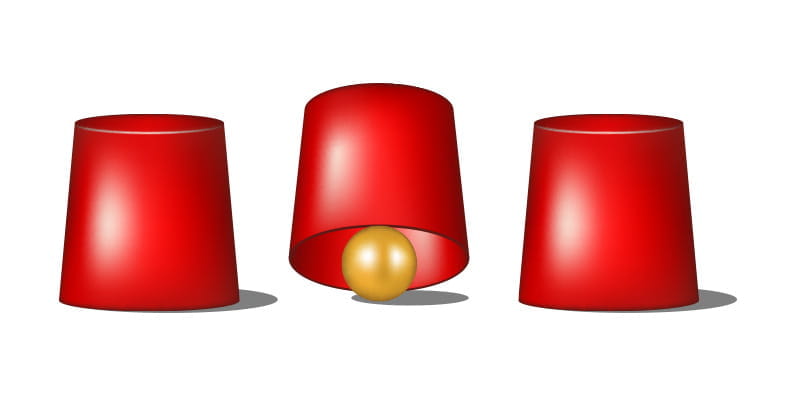 Street hustling is rampant in Vegas, and there is nothing wrong with earning some extra cash. The problem comes in the nature of the hustle, as any Vegas resident will tell you. Common scams in Las Vegas do not always take place in shady back alleys. Sometimes, they are right on the Strip.
We all know of the shell game or some variation of it. Hustlers will use three cups and a small ball, shuffling the cups and asking you to guess which cup covers the ball. They promise even money if you guess right. The issue is that this type of activity often involves sleight of hand to remove the ball and your money from your wallet. Not only do you stand to lose money on the fraudulent bet, but you also run the risk of being pickpocketed by someone in the crowd.
This is one of many similar scams in Vegas. Others will have you buy CDs or photos you don't want, and more. It is always wise to walk away from such offers if you want to keep the shirt on your back.
Blinding the Slots: A Player's Scam
This is one is different from the rest, but it was so interesting that we could not help but include it in this list. As far as Vegas scams go, this one is somewhat genius and also constitutes what many players would like to do themselves.
Slots may have evolved much from their mechanical days, but that does not mean that they have become invulnerable. This was discovered by a clever Oklahoma man, named Tommy Glenn Carmichael. Mr Carmichael had a knack for technology, and when he got his hands on a slot machine, his life would change.
The technician did not tamper with the core parts of the game, rather with the payout mechanism that produces coins after you win. He produced a device that would mess with the sensor in the chute, causing the machine to release more money than it was supposed to. Without knowing when to stop, the game would simply drop cash until Carmichael was satisfied.
The method was discreet and did not draw much attention. From the outside, it looked like he was the rare customer who won it big. In reality, he was cheating hard. As we all know, cheating is highly illegal, and Tommy's luck did not run forever. Eventually, he was caught and sentenced to a year in prison and three years probation. Moreover, he was also banned from ever stepping foot into a Vegas casino ever again. It is impossible to tell how much money he fleeced out of casinos over the years using this invention and several others, but estimates go into the millions.
Now, we will not help you cheat at slots, but we can give you some great tips on how they work. Please check out our slot guide which ranks the best slot sites out there.
Most Common Scam in Vegas: Right on the Casino Floor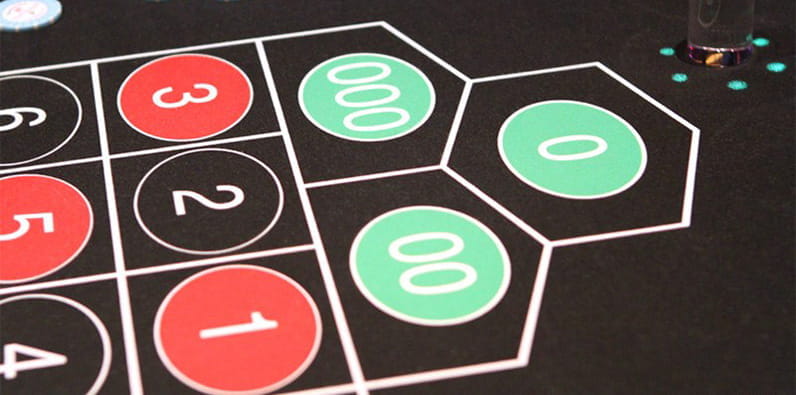 The worst kind of scams in Las Vegas are the legal ones. Not only can you fall for them unknowingly, but they're also backed by the law. Of course, we are talking about the downright terrible rules for casino games.
In recent years, Vegas casinos have taken to adjusting certain games even more in their favour. The triple-zero roulette wheels come to mind as some of the worst offenders. Double-zero is the standard for North American establishments, and while that is considered egregious, the triple-zero tables are on a whole other level.
Inexperienced players might fall for this, but casino veterans avoid them like the plague. The third zero pushes the game further in favour of the house, with a ridiculous house edge of 7.69%. To learn more about roulette and how not to get scammed, be sure to check out our guide on how to play roulette.
Another one we see all too often takes place at the blackjack table. No, we aren't talking about dealers using sleight of hand to give you the wrong cards. We mean the dreadful 6:5 blackjack payout that has become the norm at some casinos. Granted, this is not as terrible as triple-zero roulette, but it is undoubtedly targeted at ignorant or new players. The 6:5 payout is so bad that blackjack experts recommend you move to another table, no matter how favourable the other rules may seem.
If you wish to become a blackjack expert yourself, you can start with the rules of blackjack and read up about the available variations out there.
FAQ about Scams in Las Vegas
Of course, knowing about the scams is important, but how do you actually deal with them? Below, we have laid out a brief FAQ on several scam-related topics. We hope this will answer some of your questions and make things easier for you.