Esports Betting and Casinos
Betting has evolved throughout the years and the categories available to the player are immense and diverse. Esports is one of the latest on the list, making video games a competitive niche with a bag load of prizes. Esports betting heap up fans and supporters cheering and placing bets for their favourite game or player. That category gathers gamers worldwide for colossal tournaments and tuning in for live events.
The world of gambling presents another way for people to blow off some steam, put a colour in their daily routine and enjoy the favourite video game. Streaming is what makes online betting on eSports possible. And yes, just like any other sports betting opportunity, video games and their tournaments are legal and work tightly with casinos. However, each country decides on its own which gambling category to allow and which not. Let's take France for example, where betting is legal but eSports online betting is still being debated.
Markets and Online Betting on Esports
The success and evolution of eSports online betting managed to change the online sportsbooks' opinion on the matter. Many compare it to the situation with Bitcoin when it first emerged. It was something new, unknown and one stream-oriented. Now, Bitcoin games are still on top of any player's list. Esports, on the other hand, managed to show the world how popular this category is. The casino providers acknowledged the loyal fans and their fierce admiration and willingness to share the excitement. Nowadays, eSports is with a wide scope and keeps on growing as an industry. It even passed the $1 billion revenue marker in 2019. With that speed, the niche is set to increase with about 79% in 2022.
Many countries still can't wrap their heads around the idea of eSports online betting. Nevertheless, markets keep expanding and the largest one, for now, is Asia, followed by the US and Europe. We have gathered that kind of data from sponsorship, advertising and prize pools. Well, people tend to set aside quite the amount for betting, which makes the eSports online industry exciting and fast-growing. The video games preferred by players and fans are not that many, taking the narrow scope of competitive eSports into consideration. However, the list of eSports games you will stumble upon is:
League of Legends
Dota 2
Starcraft 2
Fortnite
Heroes of the Storm
Hearthstone
FIFA
Call of Duty
Overwatch
The Young Esports Audience
Young esports fans and players like the Generation Z and Millennials have the feeling that casinos are not devoted for the long run. They think eSports gambling for casinos and gaming providers is not worth a long-term commitment. On the other hand, virtual gaming events take the lead and leave traditional casino games of chance benched from time to time. Competition events drag the audience with the remote and location-based tournaments and championships.
That is perfectly represented by the first League of Legends adventure. With time, it had been held even at the Eiffel Tower in Paris. That event alone gathered over 100 million online viewers, which is more than a regular Superbowl capacity. Millennials are open to admitting, that they prefer a virtual competition over a traditional game event. The good news for the online betting is that more and more platforms take the hint and include video games with tasty odds.
Important Esports Betting Markers
Once you have checked the validity of the bookmaker and the variety of games and sports, the next step is to get familiar with the bets and odds. It is recommended to read through their T&C, because the country and region you play in, comes with dedicated twists. Here you have wagering requirements and very often time restrictions. It is vital to know how much you can cash out and what is the time window for that allowed by the online casino.
Another crucial aspect is the margin charged for the service a.k.a. the odds. Usually, betting sites charge a hidden 3 to 8 % fee. It is very important to know how much is that exactly, which will help you construct your betting strategy. Those of you playing with a lot of bets pick a website with low margins and good odds. Here the tasty welcome bonus is not a marker.
Esports – Where to on Video Games
Esports had grown so much so fast that they are now challenging traditional sports by popularity. Leading franchises build or rent whole stadiums to be able to live stream and broadcast every game and event to capture the viewer. Events differ in terms and conditions, which requires flexibility in order to reach the audience. Just like the Overwatch League, where each of the teams needed to be physically in the city, they represent.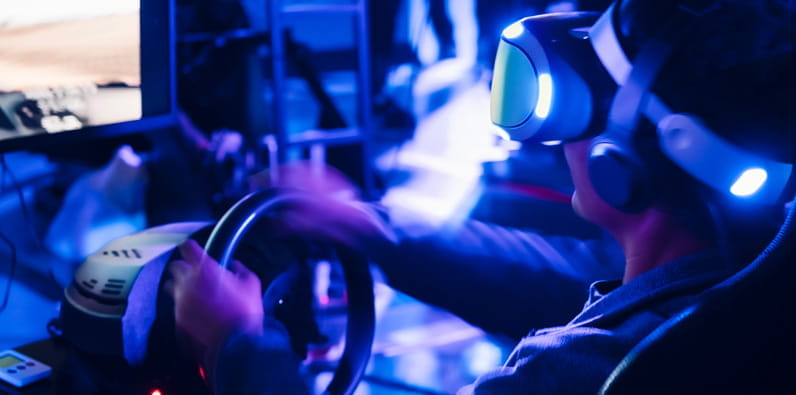 Where Can I Find an eSports Arena?
With time, the US gambling market was one of the first to acknowledge the lucrative nature of eSports betting. HyperX Esports Arena Las Vegas at The Luxor is one of the most famous locations for video games competitions. UK is another preferred destination with the Copper Box Arena in London. World's top Dota 2 arena, where teams from all over the world compete for worthy prizes is Key Arena in Seattle.
The facilities for eSports events are built in more and more locations worldwide. Franchise companies and streaming providers earn millions a year just by inviting pro players to perform. That is ways higher than the money they can win through online casinos. Here is a list with some of the world's well-known eSports arenas:
Chongqing Zhongxian E-Sports Stadium in southwestern China
Staples Center in Los Angeles
Zenith in Paris
Mercedes Benz Arena in Berlin
Esports Arena in Orange County
HyperX Esports Arena in Los Angeles
Esports Stadium in Arlington
Spodek Arena in Katowice
Malmö Arena in Malmö
Lanxess Arena in Leipzig
Esports Betting Casinos
Responsible gambling and thrilling video games meet in many online betting platforms. Esports are so many and emerge from various places including online casino platforms. It is important to pick safe and licensed providers with diverse titles. Some of the best sports betting sites for 2021 offer more than one or two and the odds definitely deserve your attention. The main games circling the eSports gaming market are CS:GO, Dota 2, LoL, Heroes: OTS, Rocket League and King of Glory. The League of Legends betting sites are a relatively new phenomenon that took by storm the gambling world. The most popular casino bookmakers where you can find these video games are Betway, Mr Green, William Hill, Unibet and 10 bet.
Why casinos are getting into eSports is becoming easier to understand and answer. The industry looks for new and innovative ways to catch the users' attention. The speed with which eSports games gain incomes comes in handy for the online casino platforms. They have a working odds system, which needs a little touch to work flawlessly with video games as well.
Betting Sites and Esports Partnership
Esports is a fast-growing online industry, which looks like a good investment segment. Virtual bookmakers and casinos turn a whole new page on betting. Online eSports gambling is like nothing else on the market. It is over a billion pounds worth industry and things like sponsorships and partnerships are becoming more common than ever.
You have online casinos like LeoVegas and Betsson, where information on ongoing and upcoming esports events is up to date and in real-time. Other betting platforms like Betway partner up with eSports teams like Ninjas in Pyjamas. The casino sponsors the team, which is doing a great job at CS:GO tournaments. The online casino also sponsored the ESL Counter Strike tournaments in 2019. They even managed to strike a sponsorship deal with the PSG.LGD League of Legends team. All that kicks the casino's rating through the roof.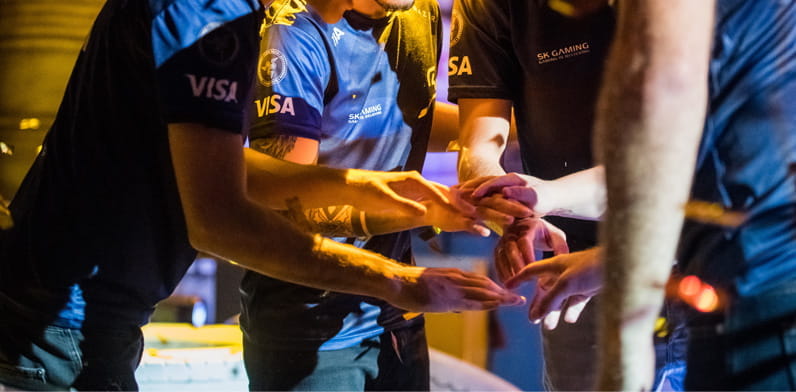 Any online betting platform enlarging their gaming scope seeks more audience and new punters. When a casino partners up or is in sponsorship with one of the richest gambling niches in the industry, they gain popularity and therefore more incomes. Let's take Unibet and their contract with NBA which had made them one of the league's authorized sports betting operators. This way all basketball fans can reach the favourite team via that casino platform without a hassle.
As more players feel comfortable placing wagers on their favourite sports events and video games, that industry will grow organically and quickly. The youth of that category is both a benefit and a drawback. When you take the current pandemic situation and the stage of the eSports, investment in the segment is a gold mine. Many of the best casino sites had taken the time and had done the necessary investments to integrate into this world. With the speed of eSports betting and streaming, the relationships built at this stage will be lucrative in the future. Such casino websites will be making serious amounts of money.
Popular Questions on Esports Betting
We would like to wrap up the topic with some frequently asked questions on eSports betting and its connection to online casinos. The topic is immense, but we have managed to shrink it to some straight to the point questions with short and bull's eye answers. Check them out and enjoy your online eSport betting.