What are eSports?
Electronic Sports… wait, what? The name sounds weird? Yes, eSports are exactly what you imagine – people banding together to play computer games. However, the tournaments are now legislated and held in huge stadiums, with an eager online audience numbering in the millions. As you can imagine, the matches are broadcasted via streams. There are also huge displays in the stadiums showing what is happening on the computer screen – because, admittedly, watching people work their keyboards can grow annoying pretty damn quick. If you are eager to know how you can wager money already, you can read about the eSports betting sites that we checked and tried. If you are not ready for it yet, just keep on reading our article.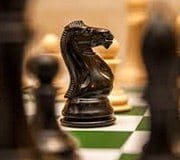 There are huge arguments over the label sports, especially in the United States and in the UK. Many experts argue that since all eSport players start off from a level field, this can't be dubbed a sport in the same vein as athletic disciplines that require physical ability and dedicated training… Except, the same arguments have been fired against chess – now officially recognised as a sport in most of the EU, by the way – and the debate has been raging for decades. Most of the reasoning in favour of chess (as per the latest London Chess Conference) actually apply to eSports too.
Of course, competitive gaming is a rather new phenomenon, so there is probably a lot of time before it becomes established – or so people thought some years ago.
A Little History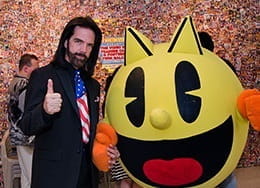 Nowadays competitive gaming is heavily associated with South Korea, but it actually began in the USA more than four decades ago. The earliest known video game competition – the Intergalactic Spacewar Olympics – took place in Stanford University, and had a year's subscription to the Rolling Stones as the grand prize. Not too shabby for the time.
In the following decades several tournaments of different scale were held around the world, as computers and gaming consoles slowly started to become an ever more important part of our lifestyles.
The Nintendo World Championships from 1990 even held their finals at Universal Studios Hollywood in California. British shows Gamemaster and Bad Influence were among the first attempts to popularize competitive clashes for the wider audience.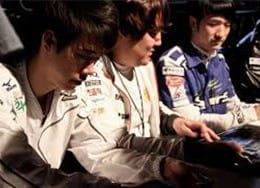 However, things really kicked off after the turn of the century – and yeah, you guessed it, South Korea played an instrumental role. The improvements in internet connectivity during the period greatly increased the potential for pro gaming, while a special arm of the Ministry of Culture, Sports and Tourism was tasked with regulating and promoting eSports. The rapid growth of the industry led to a boom in the prize funds and attendance rates at international competitions. Gaming had suddenly turned from a hobby into a fulltime job. All of a sudden, the nerdy gamers were the cool kids on the block.
A major turning point was the advent of Twitch.tv in 2011. The video-streaming platform managed to raise the number of its monthly visitors from 20 million in 2012 to the impressive 45 million during the third quarter of 2013. This led to a subsequent purchase by Amazon, which has turned Twitch.tv into one of the biggest sources of peak internet traffic.
The Future
But enough about the past – it's the potential for growth that makes eSports so important in the long run. Computer games are very popular amongst younger people, especially millennials, which creates a sustainable fanbase with a growing disposable income. The boom since Twitch.tv took over has been unprecedented, and it isn't expected to subside any time soon. Global revenues rose over 3.5 times between 2012 and 2016, and forecasts show that by 2020, the eSports industry is expected to generate over 1.5 billion dollars on an annual basis, with a viewership base of 500 million people.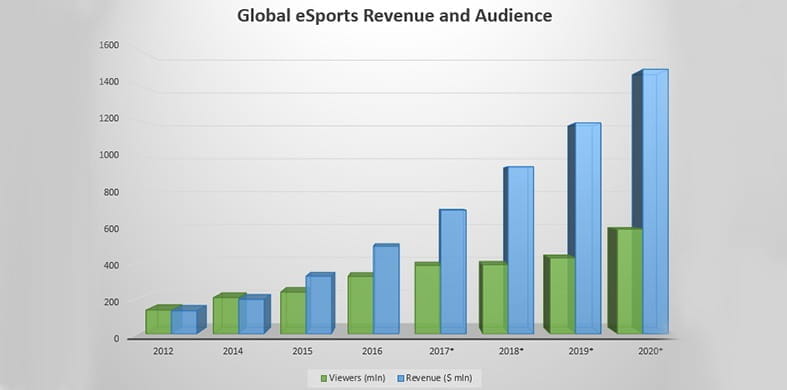 In short, this makes competitive gaming comparable with a lot of established sports – in fact, according to some reports it is expected to overtake a lot of them in the next five years. Not too long ago the internet went hectic when it was reported that the League of Legends world championship finals have a larger audience than the NBA finals. Individual players are already making millions from prize money in a vein not dissimilar of tennis. A lot of private investors, organizations, and even football clubs are getting their names into the field by sponsoring eSport teams and associations.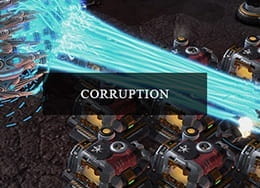 There are other similarities with professional sports that do not paint such a bright picture. Corruption is a growing threat for this mostly digital field. Just recently we told you about the Starcraft match-fixing scandal in South Korea, while Counter Strike: GO was all over the news in the USA when it was discovered that minors can use the game's skin for gambling over eSport matches. These problems seem to have been resolved at this stage, but battling illegal practices and enforcing international standards is one of the important hurdles that eSports have to overcome in the coming years, especially if a place at the Olympics is to be pursued.
UK's Place on the eSport Map
Europe is one of the most active regions when it comes to investing in eSports, even though the market size in terms of followers still falls somewhat behind Asia and North America. However, France seems to be leading the way regionally – it's already hosting the Electronic Sports World Cup, and taking active steps towards regulating eSports, having recognised them as a national sport back in 2016.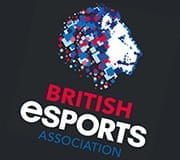 Professional players from the UK seem to be trailing behind, with the top earner in 2016 boasting just over $100 thousand. As you can imagine, most pro player rankings are dominated by Korean and Chinese representatives, but you will also find German, Bulgarian, Slovakian, Swedish, Finnish, Polish and French gamers leading the way before the best Brits.
However, the UK still plays an important part in eSports growth, since some of the biggest online bookies that have taken up gaming matches are based there – or nearby, as is often the case with gambling institutions.
Betting on eSports
So, how does betting on eSports work? Well, no different from regular online sports betting, in all honesty. As of now, direct wagers on match outcomes seem to be predominant, though betting on the winner of a competition offers relatively better returns. You also have the option to bet on totals – which will depend heavily on the game, so better understanding is required here. Many bookies also implement the well familiar handicap system whenever mismatched opponents are facing off. Outside of that there aren't that many side bets available, and fantasy leagues are almost non-existent. The odds work in the exact same way as on any sport event. They reflect the probability that the bookie has given to a certain outcome. It is up to you to do your research and decide whether the odds are good or not.
Most eSport competitions involve either individual participation or team play, and there is already a rapidly growing database with statistics and player analysis. The biggest games, meanwhile – well, this is a rather complex question. League of Legends is traditionally the most popular title, but Dota II is certainly the highest grossing one when tournament prizes are concerned; software giants Blizzard meanwhile are butting in heavily with Overwatch, Starcraft II, Hearthstone and other properties. And of course, Counter Strike and the rest of the first-person shooters offer some of the most intense matches. Call of Duty and Smite are other popular betting options – but as with sports, it is best to turn your attention towards a game that holds some familiarity to you.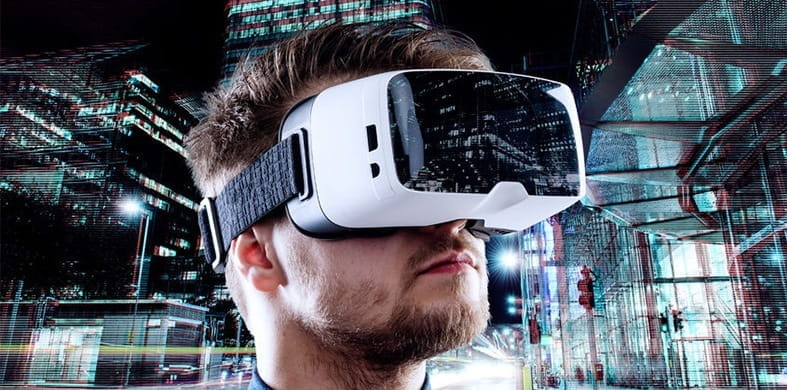 The rising popularity of eSports most definitely means that they should be added to the growing list of new things that will leave a heavy mark on gambling in the near future. VR casinos, stadium blackjack, and AI are just a few of the things that will come in play more and more often as technology marches on. And… this isn't really a bad thing. Keeping track of the changing times, we can safely assume that in the next few years, we will see new forms of co-existence between the traditional online slot sites, let's say, and innovative forms of entertainment, which will only increase the choices that we have.