In 2008, gross revenues from the gambling industry in the United States reached up to $92.27 billion, which is a significant number. According to the statements of official authorities such as the American Gaming Association, gambling is a serious industry that generates around $240 billion. It also employs nearly two million people in 40 states. Meanwhile, in 2016 the gambling revenues from state and local taxes reached up to $8.85 billion. At the table below, you can check the biggest gambling tax revenues per state.
| State | Gambling Tax Revenue |
| --- | --- |
| Pennsylvania | $1,478,160,340 |
| New York | $1,101,631,865 |
| Nevada | $850,617,016 |
| Maryland | $709,982,321 |
| Louisiana | $607,684,130 |
| Indiana | $599,639,668 |
| Illinois | $462,169,020 |
As you can see, the revenue only from gambling taxes is tremendous. And these facts start to play a role in the Supreme Court gambling decisions lately. As you know, in recent years some gaming products have been legalized in separate states and the gaming market starts to offer more opportunities.
Latest Supreme Court Gambling Law Decisions
Throughout the years, gambling in the United States has undergone a dramatic change to reach its up-to-date status. All forms of gaming activities, whether it would be land-based gambling establishments or online gambling in the USA, are strictly regulated. Gambling activities are either legalized or prohibited, depending on the current regulations in the state.
But lately, the US government set new directives regarding gambling that concern both casino and sportsbook operations throughout the territory of the country.
Sports Betting
One of the main segments in the gambling industry – sports betting, is now under the scope of the new Supreme Court gambling decision making. Sportsbetting was legalized in some states a long time ago, while in others, it was allowed quite recently. And now it is expected to be legalized in more states too.
Interestingly, the US Supreme Court ruling does not allow gambling throughout the United States but allows the states to pass their legislation and law that will allow the legalization of gambling on the territory of the state. Now the Supreme Court has struck down the 1992 Federal Law that banned sports betting in most of the states in the country.
And with the ever-growing opportunity to generate tremendous income from gambling taxes, many states are now trying to establish legal frames for the sports gaming products and legalize them. And with the latest US Supreme Court gambling ruling, many states were in a rush to take the necessary actions and pass the necessary state laws to make sports betting legitimate. In Delaware, for example, casinos were allowed to offer sports betting from June 5, 2018. In the same month of the year, New Jersey also took advantage and made Atlantic City a primary destination for bettors. Other states like New Mexico and West Virginia reacted quickly too. Colorado was the latest state to legalize wagers on sports in May 2020. Here is the list with the states where the Supreme Court sports gambling decisions were quickly adopted, and sports betting is currently legalized:
West Virginia
Rhode Island
Oregon
Montana
Nevada
Iowa
Indiana
Mississippi
Michigan
New York
New Jersey
New Hampshire
Illionois
Delaware
Colorado
Arkansas
Casino Gaming Services
Along with the new trends surrounding sports betting, some changes concerning the casino standards are expected to come into effect. What is interesting is the fact that some of the changes concern land-based gaming establishments and are necessary as a precaution measure in the post-pandemic situation. This is something that will have to happen shortly.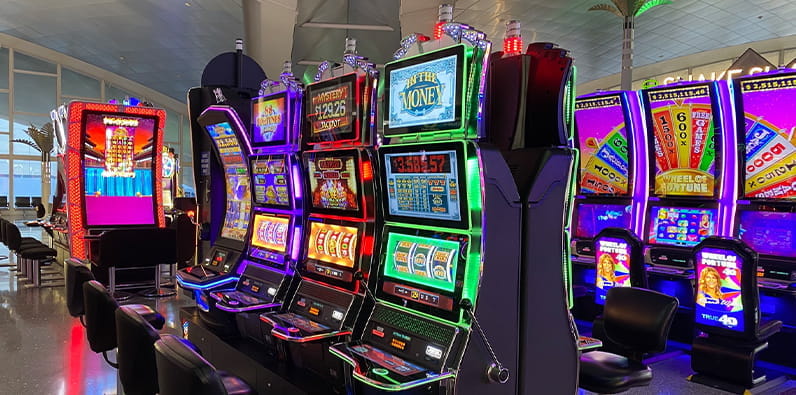 Official casino executives are ready to meet certain requirements implied by the official authorities that may include the reduction of gaming devices, bigger distance between gaming tables, reorganization of food and drinks delivery at the casino lobbies, etc. Some of the national procedures that will affect many casinos will include:
Reducing the number of table games
Reducing the number of slot machines
More cleaning procedures
Bigger distance between the seats in the casino restaurants
Those are part of the safety measures that many reputable casinos will have to prepare to provide a safer environment to customers.
Online Gambling Regulations
The rapid development of modern technologies and the fast-growing popularity of online gambling around the world reshaped the gambling industry as a whole. This trend could not pass the United States too. However, unlike many European countries, the United States started to legalize online gambling relevantly late. For more than 20 years, in Europe operators were allowed to offer gaming services online in many countries. However, in the United States, this process started relatively soon.
In the US, online gambling is legalized in different states, depending on the legal regulations concerning online gaming activities. One of the first states to legalize online gambling activities was Nevada. Online sports betting first launched in the state in 2010, and online poker was finally legalized in 2013. But surprisingly, there are still no plans for launching online casino services. Some other states allowed different types of online gaming services later. For example, online casino and poker games were allowed in Delaware in 2013, and sports betting launched just in 2018.
The best online casinos for US players are accessible in many locations.However, not every state adopts the Supreme Court gambling case matters and still doesn't make plans to legalize all gaming activities online. One such example is the state of Indiana, where sports betting was the only online type of gambling that was legalized in October 2019. Meanwhile, the state does not predict implementing any laws to legalize online casinos and sports activities at this time. And just the same is the situation with several other states such as Iowa and New Hampshire, where only sports betting is allowed.
At the same time, other states have started to make changes in their laws and regulations concerning gambling to legalize all forms of online gaming activities. In West Virginia, for example, online sports betting was launched in 2018. In the same year, online casino and poker were legalized but are expected to launch in 2020. On the other hand, in states like New Jersey, all forms of online gambling are fully allowed.
Have a look at the table below to check out the main trends concerning online gambling in some of the biggest states in America.
| State | Online Sports Betting | Online Casino | Online Poker |
| --- | --- | --- | --- |
| New Jersey | Allowed | Allowed | Allowed |
| Pennsylvania | Launched 2019 | Launched 2019 | Launched 2019 |
| West Virginia | Launched 2018 | Legalized 2018 | Legalized 2018 |
| Indiana | Launched 2019 | No Plans | No Plans |
| Iowa | Launched 2019 | No Plans | No Plans |
| New Hampshire | Launched 2019 | No Plans | No Plans |
| Nevada | Launched 2010 | No Plans | Launched 2013 |
| Delaware | Launched 2018 | Launched 2013 | Launched 2013 |
| Michigan | Legalized 2019 | Legalized 2019 | Legalized 2019 |
| Illionois | Launched 2020 | No Plans | No Plans |
| Colorado | Launched 2020 | No Plans | No Plans |
What you can see from the table is that online sports betting services were quickly legalized or already launched in recent years, while online casino and poker laws and regulations are still under consideration. One thing is for sure – the gambling market in the US starts to reshape, and sooner or later, more states will adopt one Supreme Court gambling case or another. The state of Michigan is a great such example, as it is one of the latest US states that legalized MI online casino sites. What is interesting is that the Supreme Court sports gambling laws will lead to better regulation of this particular product within the United States territory.
FAQs
If you would like to get more details regarding the US Supreme Court gambling laws and regulations, check the section below. Here, we have selected the most frequently asked questions regarding the gambling situation in the United States. We have provided you with brief answers hoping to clarify any topics that might have left unclear to you.