Kerry Packer Early Life
| | |
| --- | --- |
| 📝 Full Name | Kerry Francis Bullmore Packer |
| 🌎 Nationality | Australian |
| 👶 Born | December 1937 |
| 💀 Died | December 2005 |
| 💲 Net Worth | A$6.5 billion (2004) |
| 🎥 Occupations | Businessman, Gambler, Multi-Media Owner |
| 🧸 Children | Gretel Packer & James Packer |
It is a fact that Kerry Packer was born a millionaire, and he received the whole media empire from his father, Sir Frank Packer.
As you may know, both Nine Network and Australian Consolidated Press are founded by him.
Still, Kerry is the one who took advantage of the technical evolution in the 80s and improved significantly what his father once started.
Kerry Packer had a brother called Clyde Packer. He tried as a professional sports player in many sports but without any success.
When their father, Sir Frank Packer, passed away in 1972, he left the multi-million business empire to Kerry. Despite the fact that his older brother was always the more favourite son.
Kerry Packer Business Empire
As you already know, media was the family business, and Kerry Packer's father and grandfather are the people who laid the foundation of their business empire. Let's see how everything started. First, you should know that the family participated in many companies with different percentages of shares. Therefore, to skip any confusion, we won't get that deep, mentioning the exact percentages. But of course, we will tell you where they had more influence.
Australian Consolidated Press – Founded in 1936 by Frank Packer, this is maybe one of the family's first successful companies.
Consolidate Press Holdings – In 1954, Australian Consolidate Press combined forces with The Daily Telegraph and overtook a significant part of the media market in Australia back then. This company is a shareholder in many other companies of theirs like the Publishing and Broadcasting Limited.
Nine Television Network – This is the second-largest family company used to control other assets of theirs. It was launched in 1956. It quickly became a National Television Network. Later on, it was changed to National Nine Network, and in 1988 it was renamed Nine Network Australia. Undoubtedly this was one of the largest TV media in Australia at that time.
Publishing and Broadcasting Limited (PBL) – PBL is in some sense the legacy of Packer's family because it combines both the Nine Network and Australian Consolidate under the same hat – PBL Media.
World Series Cricket – You may not know, but exactly Kerry Packer is the person who was able to put down all the pieces and establish a world tournament for Cricket in 1977.
You must understand that the Packer family was associated with, and it was part of over 200 companies. You might find much more information and documents about their business on the web. From a corporate aspect, we showed you just the tip of the iceberg of the Packers' multi-million network. Although business was one of Kerry's passions, today on focus is the Kerry Packer story so that we will continue with another love of his – gambling!
Kerry Packer Gambling Passion
Kerry Packer became a casino legend thanks to the fact that he hated to lose. For Kerry Packer, gambling was one of the ways he blew off some steam. He is known as one of the most famous horse racing high rollers in history. Ritz Hotel in London had a dedicated room, especially for him, where he could play blackjack with a minimum of £10,000 per hand. There was even a tale for a session when he lost over £19 million exactly in that room.
It is also known that he was a regular in Las Vegas casinos, and more particularly, in MGM Grand. Once, he played on seven blackjack tables at the same time and won $25 million in 40 minutes, something you can't do at the most trusted online casino sites in Canada but you can sure try to! There are also stories of Kerry Packer's generosity and kindness. Once he gave $150,000 to a croupier after finding out about his house mortgage and struggles.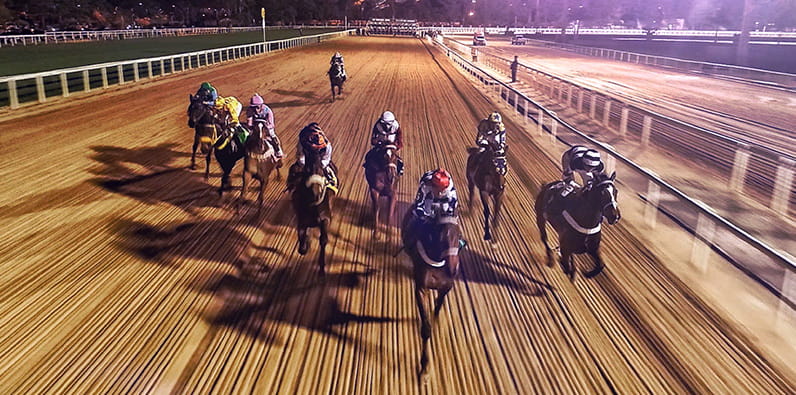 Kerry Packer – The Australian Horse Racing High Roller
This is also a known fact about Kerry Packer's story. He enjoyed horse racing, and he was a regular guest on Melbourne's Cup. He is known as the worst fear of the local bookies. Once, in 1987 on the Golden Slipper, he lost $28 million, then he asked to increase the amount of his bets and returned what was lost in no time.
Kerry Packer simply didn't care that much about the money. He was all about winning. If you also have a passion for horse racing, then check out the best horse racing betting sites where you'll find plenty of wagering opportunities and competitive odds.
Kerry Packer Death
The truth is that Kerry Packer was not in shape after he was literally dead for seven minutes due to a heart attack in 1990. He was saved by the paramedics and later on bypassed by a surgeon. This was not his only problem. He was also suffering from a kidney failure for years. In 2000 it was already a fact that he needs transplantation.
Kerry Packer's story is another example of how sometimes money cannot buy you what you need, in his case – health. Almost ten days after his 68th birthday, he passed away on the 26th of December 2005. Weeks before the date, he advised his doctors that he feels like the end is close and forbid them from saving him or prolonging his condition. He was ready to pass to the other side.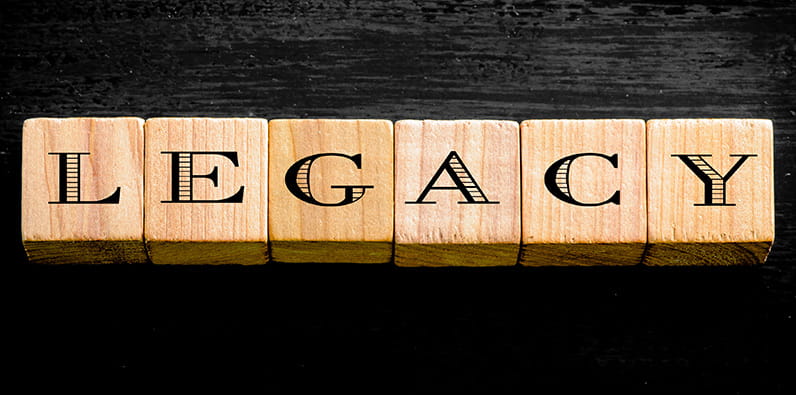 Multi-Million Media Entertainment Legacy of Kerry Packer
There are many things that the world will remember about Kerry Packer's story and his family in general. A person known for his kindness, sharp mind and huge courage. The Packers laid down the very foundation of Australian TV entertainment. Back then and nowadays, media is one of the most used tools to manipulate and control the masses. One thing is clear, Kerry Packer's story shows us how much he cared for Australia and its citizens.
For such a prominent personality like Kerry, it is hard to say what is his best achievement. Maybe the foundation of the World Series of Cricket is what people will always remember about him. We cannot miss mentioning the Nine Network, which was a national TV for decades offering the most exclusive and great content for its time.
Up to this date, Nine Entertainment is still relevant, but the company went through numerous difficulties since the death of Kerry Packer. Some of these issues were related to the management, others to the mass digitalisation, and severe audience loss thanks to internet broadcasting. However, despite all the struggles, the Nine Network won the 2019 rating again after a significant pause of 13 years. Kerry Packer's story will always be an inspiration for all media-related businesses because of his consistency, cleverness and bald moves.
FAQ
The Kerry Packer story is fascinating because he was able to achieve so much for his relatively short life of 68 years. It is normal to have some additional questions because we presented plenty of information today. Please have a look at the most frequently asked question about Kerry Packer, his life and achievements.