If someone was to give the kids the much-needed resilience to avoid gambling, things would have been so much different. But the cold hard truth of the matter paints a grim picture. In 2016 alone, an astonishing number of over 450.000 kids from England and Wales alone are involved in gambling on a weekly basis.
16% of these kids are aged 11-15 and about 9000 of them will be problem gamblers or addicted to gambling. As long as we are treating addictions like drugs and alcohol, why don't we consider gambling to be an issue, especially when underage kids are involved? Is the legislation too permissive? Is gambling too accessible? Let us find out!
Gambling, Youth and the Internet
The digital revolution and the expansion of the gambling market are at an all-time high, not to mention the rise in technology. This enables the youth to be attracted to a misconstrued notion of financial freedom, excitement and the wrong kind of entertainment. It is almost mainstream in our society and the massive advertising is done by casinos and online gambling platforms are more than tempting.
Let us not forget that today's kids are more than familiar with internet technology and everything from the video games they play to the latest ads they see on the social media may trigger, at any given time, the need to gamble. Today, you are legally allowed to enter a casino or its premises of you are at least 18 years old. You may play freely at any gaming machines from these categories:
| Category A | Fruit slots or jackpot machines |
| --- | --- |
| Category B1 | A gaming machine that has a maximum stake of 5 GBP and a maximum prize of 10.000 GBP |
| Category B2 | A gaming machine that has a stake of 100 GBP maximum and a 500 GBP maximum prize |
| Category B3 | A gaming machine that has a maximum stake of 2 GBP and a maximum possible prize of 500 GBP |
| Category B3A | A gaming single machine in a members club or welfare institute only, usually with a maximum stake of 2 GBP and a maximum prize of 500 GBP |
| Category B4 | A gaming machine that operates at a maximum stake of 2 GBP and a maximum prize of 400 GBP, usually found in betting shops, bingo premises and gaming centres |
| Category C | A gaming machine that is found in a pub, welfare centres or bingo sites, has a maximum stake of 1 GBP and a maximum prize of 100 GBP |
It is almost ironic that you need to be of legal age, 18 years old, to be able to use the gaming machines under these categories but there is no age limit on a category D gaming machine! A category D gaming machine can be located commercial clubs, pubs, travel fairs and family entertainment centres and they include a money prize that can be a minimum 10 P and a maximum 5 GBP or a non-money prize (crane grab machine), but even for such a game you have to pay a minimum of 30 P and a maximum of 8 GBP.
Does this not qualify as a gamble? It seems that the amount gambled makes the difference when it comes to the gaming machines category, but the fact that we introduce our youth to the very notion of gambling at a ridiculously early age is insane. For example, the 1968 Casino act stated that you are free to have maximum 20 gaming machines from category B and the new and improved 2005 Casino Act stated that you may host a maximum of 150 gaming machines.
So what has changed? Taxation. We are taxing casinos slightly more in license fees and income tax. For the national lottery, football pools and scratchcards the age limit is set to 16. Finally, the law states that there is no age limit on the private or non-commercial betting, gaming at entertainment centres or fairs or equal chance gaming.
Personally, the very fact that a 16-year-old is free to spend 200 GBP on lottery tickets or scratchcards is a scary idea, but he will not be allowed to bet 1 GBP in a casino. On a similar note, my 5-year-old is more than welcome to spend 1000 GBP on a crane type game trying to get his favourite teddy.
Gambling in Numbers
If we are to break the UK gamblers into age groups, you will find the statistics to be interesting. In 2017 15.7% of the 16-24-year-olds admitted they were gambling, compared to 12.8% in 2018. 21.5% of the 25-34-year-olds were gambling in 2017, compared to 24.5% in 2018.
We see an increase in numbers even in the 35-44 age group, with 21.6% of the gambling in 2017 compared to 22.8% in 2018. 45-54-year-olds see an increase as well because just 17.7% of them were gambling in 2017, compared to 19.9% in 2018. 55-64-year-olds have increased in numbers as well, with 18.6% of them playing in 2017, compared to 20.4% in 2018.
Adults over 65 years old seem to be quite fond of gambling because 10.1% of this age group was involved in such activities in 2017 vs 12.1% of them in 2018. It is safe to say that people aged 25-34 have the highest proportion of people who gamble online, on a monthly basis. When it comes to the frequency of gambling, over a 2-year span we have noticed an increase in the trends as well.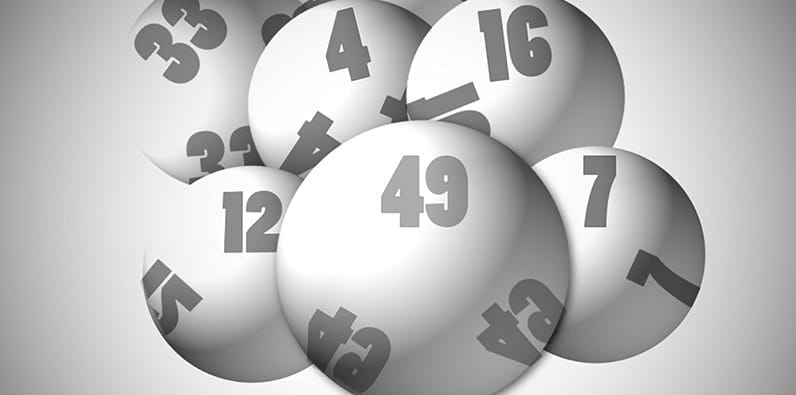 In 2016 and 2017, around 13% of the people interviewed admitted to playing less than once a month, compared to 18% of them in 2018. Out of the people who play once a month, 26% of them did gamble in 2016 and 29% of them in 2017 and 2018.
In 2016 there were around 38% of people who gambled once a week, then 35% of them did gamble weekly in 2017 and 33% of them do so in 2018 as well. For those respondents who regularly gamble 2 or more days a week, 22% of them did so in 2016, 23% in 2017 and 21% of them still do it in 2018.
If we are to look at the age groups again through the perspective of problem gambling, we will see that in 2016 we had just 0.8% problem gamblers compared to 1% in 2018, in the 18-24 age group. Another increase can be found in the 25-34 age group, from just 0.7% in 2016 to an astonishing 1.4% in 2018.
35-44-year-olds remain at 0.6% in 2018 just like in 2016. in the age group 45-54, 0.1% of them were problem gamblers in 2016 and those numbers rose to 0.3% in 2018. 55-64-year-olds see a decrease in numbers, because in 2018 we only have 0.4%, compared to 0.9% in 2016. Finally, adults over 65 years of age gamble less, because just 0.2% are problem gamblers, compared to 0.3% in 2016.
To sum up, in 2018, 1% of the 16-24-year-olds are problem gamblers and 1.4% of the 25-34-year-olds have a problem with gambling as well. What is your favourite gambling activity? Again, numbers speak for themselves. Out of the respondents, 61% of them enjoyed casino games in 2017, compared to 68% of them in 2018.
Spread betting decreased in popularity, from 88% in 2018 to 75% in 2017. Virtual dog or horse racing is more popular than ever, with 63% in 2018 compared to 51% in 2017. Betting on other event is always fun and this form of betting has seen a grown as well, from 59% in 2017 to 69% in 2018. Sports betting dropped by 2%, from 69% in 2017 to 67% in 2018.
Dog races seem to follow the trend because 43% of the respondents enjoyed them in 2017 while just 38% are still enjoying them now. Football pools lost some popularity as well, from 57% in 2017 to 50% in 2018. Bingo is always fun and relaxing and the interest in this gambling activity seemed to have almost doubled: 22% in 2017 compared to 44% in 2018. If you enjoy this trend, too, you can have a look in this article about the best bingo sites UK players can gamble at. Perhaps the most important in the national lottery, because it jumped from a mere 28% in 2017 to 34% in 2018.
Gambling in Europe
Is gambling in the UK handled the right way? The Gambling Act from 2005 gives the UK Gambling Commission the power to regulate gaming activities throughout the country. Licenses are granted to the operators, both to online platforms and land-based casinos. We know what the legal age is and we know that the most popular betting activities are associated with horse racing, sports betting, lotteries and online gambling. Let us see how other countries do it.
France is known for inventing the roulette in the early 17th century and is one of the biggest gaming markets in Europe. Gambling is legal but the biggest land-based operators did not allow for any online platforms to be launched. Since 2009 three online operators were launched, that offer Poker, horse racing and sports betting. Ever since 1987, you had to be 18 to be legally able to gamble.
Online betting is legal in Spain as well and the 2011 Spanish Gambling Act regulates gambling in all the 17 regions of the country. Fixed odds sports betting, bingo, poker and slots are among the favourite and the most popular form of gambling is football betting. Gambling sites that are not registered in Spain are blocked at an ISP level and fined 50 million EURO. Minimum legal age is 18.
First gambling establishments were opened in Venice and the game of baccarat was invented in Italy. All operators must be licensed and regulated by the AAMS and the Italian Government makes a difference between games of skill and games of luck. Online gambling is legal and the minimum age required is 18.
| Country | Legal Age | Favourite gambling activities |
| --- | --- | --- |
| France | 18 | Poker, horse racing and sports betting |
| Spain | 18 | Fixed odds sports betting, bingo, poker, slots and football betting |
| Italy | 18 | Casino games |
| Germany | 18-21 | Sports betting, horse racing and casino games |
| Ireland | 18-21 | Bingo, poker and football |
| Portugal | 18 | Casino games |
| Austria | 18 | Poker games and football bets |
| Belgium | 21 | Casino games |
| Netherlands | 18 | Football betting |
| Switzerland | 18 | Lottery, poker, sports betting and casino games |
In Germany, the legal situation was complex. It was only at the end of 2012 when the state issued a number of 23 licenses to online operators, valid for a period of 6 years. Sports betting is the most popular form of gambling, followed by horse racing and casino games like the ones seen at each blackjack online casino in Germany for instance. 18-21 years is the legal age for gambling, depending on the establishment.
Greyhound and horse racing are among the favourite gambling activities in Ireland, who's legislation saw a massive improvement in late 2015. Bingo, poker and football are widely enjoyed as well, with more than 44% of adults actively playing bingo. It is up to the establishment, but the legal age for gambling varies between 18-21 years.
In Portugal, online platforms were only recently regulated and foreign platforms require a valid license to be able to provide their services to their players as long as they are at least 18 years of age.
In Austria, you may gamble large sums of money in the land-based casino and lesser wagers with online operators. Online casinos may accept only Austrian players, but Austrian players are more than welcome to gamble on a foreign gambling site. Poker games and the football bets are the most popular gambling activities and you can enjoy them as long as you are 18 years old at least.
Belgium has seen a new Gambling Act in 2009 that states that online operators should have a licence for a physical location in the same time or face restrictions and huge fines. With some of the largest casinos in Europe, the government raised the legal age from 18 to 21.
In the Netherlands, Holand casino has the monopoly on the market, but the Dutch players are free to access foreign betting sites. Football betting is the most popular form of gambling and if you're Dutch, you need to be at least 18 and pay a 5 Euro entrance fee at any land-based casino.
More than 52% of citizens take part in playing the lottery, poker, casino games and sports betting in Switzerland. Games of chance can only be played in land-based casinos and I'm afraid that things are not great for online platforms since they are forbidden by the government. However Swiss players can play online on foreign sites. You are more than welcome to enter a Swiss brick and mortar gambling establishment as long as you are at least 18 years old and have a valid ID.
Are you above 18 and able to gamble in the UK? Play Now At the Best: