Like in every sport, in cricket there are many famous players who have contributed a lot to the teams they have been playing in throughout the years. Read the paragraphs below to learn about the most famous cricket players and why they have become so popular to be ranked on the top list of the greatest.
1. Donald Bradman
Donald Bradman is actually titled Sir for his achievements as a player and especially batsman. His nickname is The Don. He is considered from most of the sports experts for being the best batsman in the history of cricket. What gave him this respect is the fact that his batting average is 99.94, which is stunning indeed. There is even a term in his honour – Bradmanesque, which implies something of great excellence.
Bradman first played for small local teams. He started as a bush cricketer, but it took him only two years to raise his competences and start playing in the Australian Test team. To the age of 22, he had already set some records for top-scoring and soon turned out to be among the famous cricketers and an Australian sports idol. Bradman has a long 20-year playing career and due to his great talent has shown others that nothing is impossible if you have the heart to play and to the will to be the best.
2. Sachin Tendulkar
Although Sachin Tendulkar is already a former cricket player, he is rated among the greatest. He was the captain of the Indian national team and is classified as the highest run-scorer of all time. Widely recognised as perfect batsmen, he started to play cricket at the age of eleven. In addition, Tendulkar is also recognised to be the only cricketer who has scored one hundred international centuries. In 1994 he received a special award from the Indian government for his contribution to sports. Then, another great award followed in 1997 – the Rajiv Gandhi Khel Ratna, which is the biggest India's sporting honour.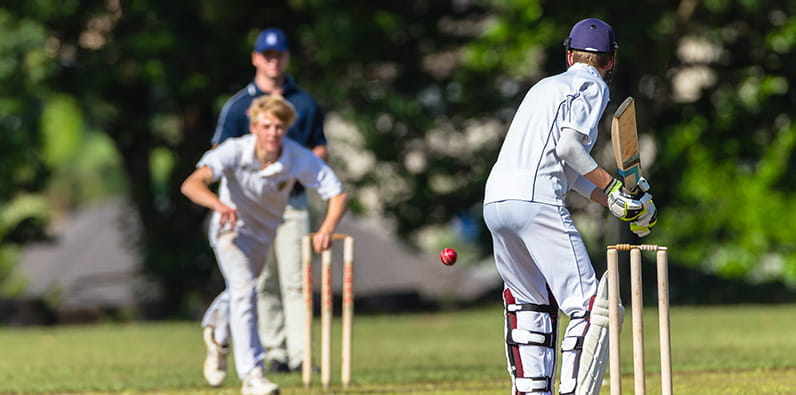 Several other awards followed in 1999 and 2008 that stiffened his positions among the most reputable cricketers. In addition, the Time magazine included his him the annual Time 100 top-ranked influential people in the world for 2010. After his long sports career full of great achievements, wonderful playing performance and many awards, Tendulkar announced his retirement from the sport in December 2012. His great style of cross-dominant playing that included bats, bowls and throws is what made him an idol for many cricket lovers around the world.
3. Brian Lara
His name stayed in the history of the sport for being widely acknowledged as one of the greatest batsmen of all time. He was on top of several rank lists. Lara also holds the record for highest individual score in first-class cricket. Another achievement, thanks to which he climbed up on the ladder of most respected ones, is his record for the highest individual score in a Test innings. Also, he succeeded to make 153 not outs against Australia in 1999, for which he gained the reputation for being the second-best batsman in the history of Test cricket right after Donald Bradman.
Brian Lara started his cricket career at a very early age. However, his breakthrough was in 1987 during the West Indies Youth Championship. Then he scored the amazing 498 runs and broke the previous record of 480. Soon after, in 1988 his first-class debut followed. The left-handed batsman's nickname is "The Prince"
4. Sydney Barnes
Sydney Barnes is an old-school representative of the top cricket players. He was an English right-handed bowler who was born in 1873. Thanks to his right-arm fast-medium bowling style he achieved many recognitions in his career and is among the greatest bowlers in the history of cricket. He is famous for the record of fastest 150 wickets that he made in Test cricket. During his long career, Sydney Barnes played 27 Test matches. His bowling averaged 16.43 and he took 189 wickets.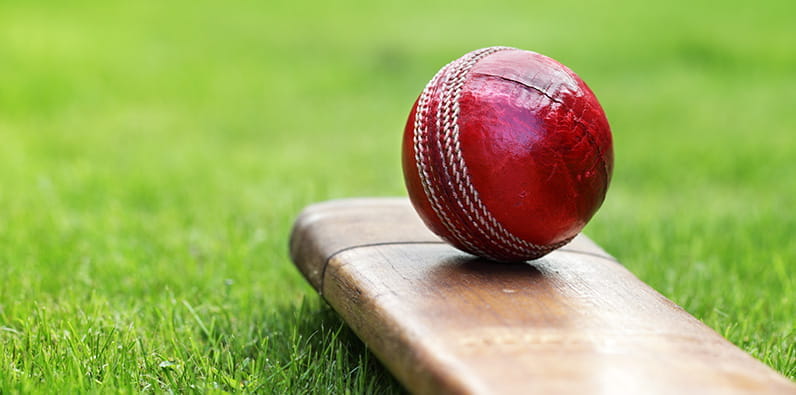 The cricket career of Barns began when he was a young boy at the age of fifteen. Then, he played for a small club in his home town of Smethwick. During the years he played in many events starting from Minor Counties Championship, England's five Tests against Australia, the 1912 Triangular Tournament, to Bradford League and many others. His total bawls bowled in Test cricket are 7,873 and in First-class cricket – 31,430. Thus he ranks among the greatest not only with his achievements but also because of his impeccable style. Barnes became a posthumous member of the ICC Cricket Hall of Fame in 2009.
5. Viv Richards
Viv Richards is former West Indies batsman and is considered among the best in the sport. The right-handed master is recognised by The Wisden Cricketer's Almanach for having played the best ODI innings ever. In his playing career, he had 187 ODI and 121 Test cricket matches with an average of respectively 47 and 50.23. His highest achievements are 189 not outs in ODI and 291 in Test cricket competitions. As a captain, he has 27 of 50 won matches and only 8 losses.
He was only 19 years old when in 1972 he made his first-class debut. His Test match debut was in 1974 against India in Bangalore. From 1984 to 1991, Viv Richards was the captain of the West Indies in 50 Test matches. Actually, he was the only captain of the West Indies among the famous cricketers who had no loss in Test series.
6. Michael Bevan
Bevan was a slow left-arm wrist-spin bowler. He was scholarship holder of the Australian Cricket Academy in 1989. During his career, he played 232 ODIs for Australia and was part of the teams that won the Cricket World Cup in 1999 and 2003. He had a long domestic career, staring with the team of the New South Wales Blues to other Australian teams such as the Tasmanian Tigers. He also had a great international career that started with his debut in the Australia-Asia Cup in 1994. Bevan earned his position among the most notorious cricketers due to the fact that he is considered to have one of the most consistent performances in the ODI series. Bevan holds the record for the highest batting average in ODI at 53.58. These achievements proudly place his name among in the list with the best cricketers of all time.
7. Graham Gooch
Gooch is also a former first-class cricketer from England who was among the most successful international batsmen. His career spanned from 1973 until 2000. He is claimed to be the second-highest run-scorer in Test cricket in England. After making his Test cricket debut in 1957, he afterwards played in many cricket events where he was able to expand his playing abilities. He was also recognised for being one of only 25 players who has ever scored over 100 first-class centuries.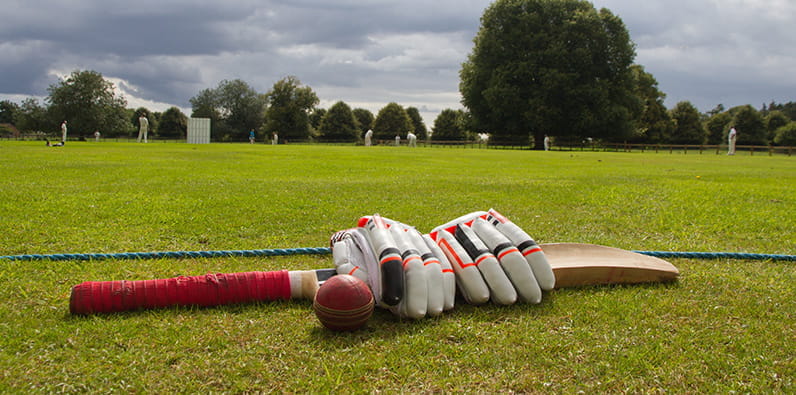 Graham Gooch is also famous for being a participant in the South African rebel tour in 1982. Then he, together with all the other players was banned from playing Test cricket for three years due to the taken activities in South African country which was then ostracised. Nevertheless, after the fall of the ban, Gooch returned to the England cricket team in 1985 to continue his contribution to the sport. After his success as a player, he had a career as a coach, starting in 2001.
Conclusion
Although these athletes come from an older generation of sportsmen and their names have not been around the nowadays' top sports-betting platforms they have made a significant contribution to the sport and have their place among the most gifted. The people that we described in this article rank among most famous cricket players thanks to their wonderful achievements and sport capabilities. They have become idols for the cricket lovers around the world thanks to the fact that they are pioneers in one aspect or another. Each of them has his amazing record score and has his name proudly badged on the wall of the greatest cricketers of all time.