A Piece of a Billion-Dollar Gaming Pie
The growth of professional gaming in India leads to numerous events held locally. That had improved the infrastructure, internet penetration and the purchasing power of the consumer. Plus, Indian players love to play Teen Patti online for which they have more and more possibilities lately. Similar to professional poker players, who play at Indian poker sites, eSports gamers can look at playing video games as a professional career. This explains the leading eSports teams in India, as well as their top-notch eSports tournaments.
The eSports Federation of India is representing an $818 million industry, with revenues of about INR 43.8 billion in FY18. That number will grow, and the piece of the pie will be worth even more with all the foreign giants investing in this India eSports sector. Such hunger for investments is understandable with the over two million fans and viewers as a fan base for eSports. Those numbers bring more and more eSports tournaments in India and put the country in the leading positions for big gaming events like ESL Gaming and the Indian Gaming League, among many more.
eSports Tournaments India
Gaming companies look forward to complying and organising more events like eSports tournaments India. Some of the most operators are even among the most popular online gambling sites in India. Let's take Acer as an example. They are the leader in India when it comes to PC gaming. Every year Acer holds Asia's biggest eSports tournament known worldwide – the Acer Predator Gaming League. Shoulder to shoulder with them, HyperX is involved in the biggest eSport competition in the country – the ESL India Premiership League. The ways you can go when competing on local soil are diverse and date from different periods in time. Check out some of the world leagues and eSports challenges held in India:
Gamerji eSports Tournaments – active since 2019
Pixlona eSports Tournaments – active since 2019
COBX Masters – active since 2018
Exun – active since 1992
India eSports market is an ever-expanding constant, which attracts more and more global eSports giants. That segment of the local industry provides great conditions for investments and billions of dollars up for grabs revenue. Names you can stumble upon with locally opened shops are Tencent Games, APUS, Yoozoo Games and many more. They have made the right choice to dig in for a piece of the pie with over 120 million online gamers nowadays.
Gamerji
Gamerji is more than a gaming event. It is a mobile app platform compatible with Android and iOS working under the strict laws of the ESFI. It hosts over 20 tournaments on a daily basis for games like Free Fire, PUBG and Call of Duty. It all began as a startup in 2019 by Varun Gajjar and Soham Thacker. The platform is easy to use and quite intuitive, which makes the product attractive both for players and investors. After your app registration, you can pick a tournament and join for an entry fee. Every India eSports event is moderated and monitored for fair play, and the winner goes home with cash prizes.
Gamerji was launched with an event of 4,000 participants. They took part in Air Drop 1.0 or the first pan India squad tournament. It became so popular so fast that the first paying customers were lining up just around the corner. The revenue model of the company is now separated into two different types of eSports leagues in India:
Joinings – in order tournaments to be held on their platform, gamers pay an entry fee. Then, a percentage of the joined amount goes for the winnings and the other is kept by Gamerji as platform fees.
Sponsored – worldwide companies willing to promote their product or brand to the audience of the event can sponsor a tournament.
At the time this article was written, Gamerji has more than 300,000 registered gamers. The average joining fee on the platform is Rs 25 per entry. That is one of the reasons for them to be the largest paid tournament platform in India. They also have a set of unique features, including content, gaming profile, cross-game leader board and communication. All that makes the perfect environment for competitive video gaming.
The Latest eSports Teams in India
The competitions give eSports teams in India a fantastic and lucrative gaming environment. On top of that, such events are a great place to announce new partnerships and team sponsors. One of the latest developments in that line of thoughts is the collaboration between the Hong Kong eSport organisation Nova Esports and the Indian PUBG MOBILE's Godlike Esports. That includes looking after boot camp support, players' salaries and international presence.
The name of the team will be Nova Godlike, and the logo will be adjusted to represent both organisations. Similar symbiosis can be seen with team SoloMid and the Indian Entity Gaming. Back to
Godlike – they qualified recently for Season Zero of the PUBG MOBILE World League after finishing third in the PUBG MOBILE Pro League South Asia League stage. Other exciting partnerships with various agenda are:
Fnatic and Loco – coaching, training and creation of unique eSports content plus tournaments and live streams
Red Bull and Loco – events played using non-traditional formats of the original game
Paytm First Games and Riot Games – regional Teamfight Tactics tournaments
Future of eSports India
Gaming and the Electronic Sports Federation of India (ESFI) work together to regulate, promote, encourage, organize, educate and train eSports in the country. The ESFI plays a main part in the process by being a full member of IeSF and AeSF. eSports India can use all that and enjoy the kind of resources available today to thrive. The affordable cost of digital gaming devices makes the future of gaming bright and solid. Mind that many players like to place bigger wagers on eSports and this is why the top high stakes casino sites for Indian players are an excellent choice.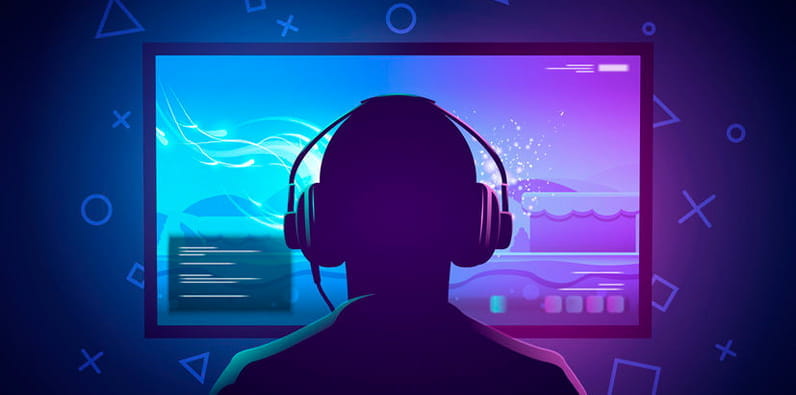 Gamers can follow their dream by using the final product resulted from the investment of eSports poles like APUS and Tencent, into domestic startups such as NODWIN Gaming, Nazara and JetSynthesys, implementing the main fuel of giants like Yahoo and Google. After the boom of online casino sites that offer top casino offers for Indian players, India had recently emerged on the eSports map. The great opportunities of the country and infrastructure growth are just part of the huge potential the country has. It is getting closer and closer to becoming the leading digital gaming market in the world. eSports India is not just an avenue for entertainment, but a competitive gaming career option for virtual gamers and athletes.
eSports India Winners
Only a handful of gamers stand out over the rest Indian eSports participants. The digital gaming scene is thriving and every event widens the horizons of that ecosystem. The local scene offers bigger prize pools, provoking amazing plays. That process determines fascinating players looking robust at the eSports scene in India.
We can mention an inspirational win in 2018, when the 24-year old Tirth Mehta from Gujarat, won the country's first-ever eSports medal at Asian Games that same year. He came third winning the bronze in Hearthstone (a collectable card-based video game tournament). We have sifted out other Indian eSports players that have proven to be the best at what they do:
Aman "Cruzi" Vivek and – Overwatch
Vatsal "NGHTMRE2K" Uniyal – Overwatch
Aditya "Spammy" Singh Nathawat – Fortnite
Simar "Psy" Sethi – Counter-Strike: Global Offensive
Amit "Zapheto" Malwal – Dota 2
Krish "MooN" Gupta – Dota 2
Saransh Jain – FIFA
Ankit "V3nom" Panth – Counter-Strike: Global Offensive
FAQ Summary
After pointing out the main bullet points in the world of eSports India, we would like to summarize it in an FAQ section. A short Q&A paragraph combining the main events that had sculptured that billion-dollar business and turning it into a worthy industry. Even new on the digital gaming market, India has a solid player base with millions of spectators – great for promotions, investments and revenues. And in case you're not such a fan of eSports games, why not jump straight to our very interesting article about the best live dealer casino sites in India or read more about the top online Andar Bahar real money casino operators.