Items & Skins – An Invaluable Asset in Cybergaming
'Looks are second to performance' they say, but little do they know how important the graphics are when you're playing for hours on every day. That's a gamer-specific thing, but it makes sense when you think about it even from an unbiased point of view. Oh, and one more thing – in order to play CSGO roulette, you need skins. We hope that this didn't come as a newsflash to you. The basic principle behind is that every weapon skin is valued at a certain price and can be used to place a wager of equal size. Skins can be bought in the official Steam store as well are some other less reputable sites like CSGO Stash. When it comes to the fairness of CSGO roulette sites things are not as simple and will be discussed in another paragraph.
Types of CSGO Roulette
On the web can be found CS: GO games of chance resembling roulette in various ways. Because we very well understand the fondness some people have of the spinning wheel with sectors, we chose to mention only games that have an animated spinning wheel. One typical example of such title is Double Game. In short, you pick a number from 0 to 14, the wheel starts to spin, and at the end the arrow ends up pointing at the sector containing the winning number. For your convenience, a statistic of the last several outcomes is kept.
Another popular CSGO roulette sites game is the Crash Game. It plays straightforward too. The action is centred around a picture of a hand planting an explosive with a timer. The number on the timer keeps increasing with a fixed increment until the timer crashes and with that, the round ends. Players have to press the Stop button before the crash. Upon doing that successfully, their initial wager is multiplied by the coefficient that the timer was showing at the moment they pressed the Stop button.
In a game of X50, participants win by choosing the correct colour and coefficient that will get selected. Only guessing the colour will pay off too, but only if you guess it 10 times in a row, which is quite the achievement if you ask us. This game allows two bets per round.
Are CSGO Roulette Sites Fair?
The concept of Fair Game has everything to do with the way cryptocurrency gambling is conducted. Here's the deal. At the beginning of every roulette round (before the wheel starts spinning), a decentralised service generates a random decimal number (from 0 to 1) and encrypts it with SHA-2. This result is displayed in plain sight at the beginning of each round for everyone to see. At the end of the round, the service multiplies the encrypted result by 15 to determine which slot wins. That's why the games of this type distinguish through the transparency with which they operate.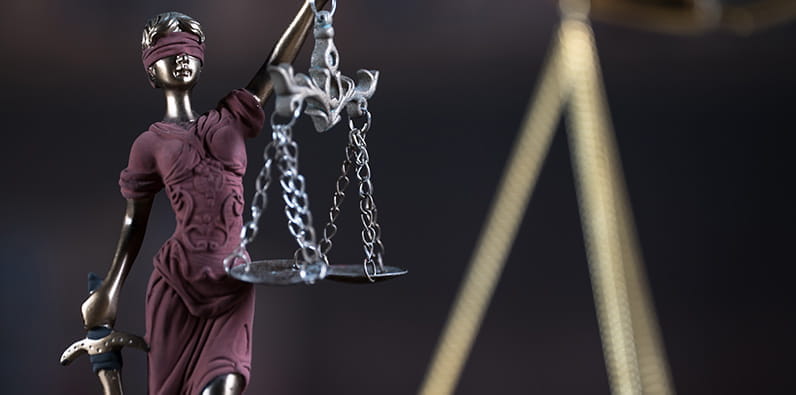 For example, if you want to check whether a game is fair or not, all you need to do is to copy the encoded number which is displayed at the end of a round and encrypt it with the help of a free online service (lots of those available on the web). If the random number generator is working properly, you'll get an identical hash value with the one you saw at the beginning of the round
Licensing Bodies for CSGO Roulette Sites
Though far from the traditional concept of UK's best gambling sites, those containing CS: GO gaming software are also regulated, albeit not that strictly. One of the licensing bodies that most often deal with this type of gambling services, is the Government of Curacao. It's an establishment authorized to issue licenses and to assert certain control over the candidates. If nothing, this means that the RNG mechanisms, payment methods and customer support are working as expected. So, stay on the lookout for the banner of the Government of Curacao – it's an indicator of an operator that is regulated.
What About CSGO Roulette UK?
Roulette CSGO is partially blocked in the UK mainly for the reason we pointed out earlier – the lack of gaming licence. Some operators simply refuse to serve the UK market and prefer to focus their efforts elsewhere and that's so for a good reason. The UK Gambling Commission has made it crystal clear that if any gaming operator wants to provide virtual item gambling services, it will need to obtain a licence beforehand.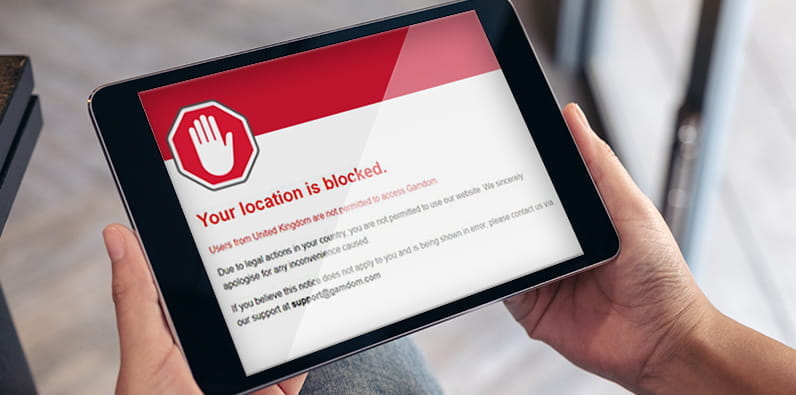 To be legally compliant with the requirements for a UK online gambling licence proves too much for many. That is why many of them seek the approval of jurisdictions such as The Isle of Man and Alderney. They also conduct strict checks but you have to keep in mind that the UK Gambling Commissions pressed charges against two residents and won the case.
Roulette CSGO Trade Limits Imposed by Valve?
Valve has had its fair share of criticism in the past few years due to one hot-button issue that has to do with, well, a niche of the gaming industry. The company just seems to always find itself in the crosshairs of those that for, one reason or another, don't approve of online roulette or gambling altogether. Last year though, it seemed like Valve finally figured it out. The company introduced trading limitations which had, gamblers wanting to trade newly obtained items, wait for at least 7 days.
It's obvious how this measure hindered the malevolent intent of those trying to make a quick profit out of weapon skin trading, but at the same time preserved trading between the players with genuine intentions. What's more, the long wait time is predicted to reduce, or should we say 'normalise' the interest in skins and therefore reduce their price. We can firmly say that the reform impacted the games of chance played with skins in the way Valve has intended them to. As a result of them, this niche has stabilised and is safer.
CSGO Gambling Survives Despite Valve Clamping Down
The not so distant 2016 brought the first-ever crackdown on skin gambling performed by Valve and this is where the roulette CS:GO woes began. Amazingly or not, three years later, such thing as CS:GO gambling still exists. Yes, in its capacity as an eSport, the game is amongst the prime candidates for a sports betting wager no matter what the bookie.
However, the alternative use of skins is still something you should be looking forward to, especially if you are a roulette fan. The space is still alive and kicking and regulated – for the most part. Without much of a hassle, you should be able to find a site where to play on a day-to-day basis or at least give the various types of roulette a try. Skin gambling is going to stay – that's not even up for discussion, but it's a matter of to what extent it will be limited and how much will CS: GO suffer as a result of that. Only time will tell but if you want to try some real roulette action, don't miss out on the websites listed in our live roulette online guide!
FAQs