So What Is a Slot Machine?
A slot machine (also known as a fruit machine, puggy, the slots, poker machines/pokies or simply the slot) is a casino gambling machine with three or more reels which spin when a button is pushed. Originally known as one-armed bandits, these machines were traditionally operated by one lever on the side of the machine, and not a button on the front panel. The name of one-armed bandit also stems from the fact that the machines would leave the player impoverished or in debt with the word bandit being a synonym for 'thief'. Today, there are still many slots which function with the help of a lever, although nowadays, we are more accustomed to video slots with a push button for spinning the reels.
A fun fact is that slot machines include a currency detector which validates the money inserted to play. The machine pays off according to patterns of symbols visible on the front of the machine when it stops, alternatively known as paylines. Modern computer technology has resulted in variations of the slot machine concepts.
Charles Fey's Life in a Nutshell
Who was Charles Fey? Born in Germany's Bavaria region in 1862. He was called August Fey but he didn't like the shortened nickname 'Gus' that he later acquired in the US and subsequently changed his name to Charles. So who was Charles Fey? First off, he was a traveller as he travelled, lived, and worked in five countries while his work was centred around electrical, telegraphic, and telephonic devices.
But let's get back to his teens when he worked for a farm tool manufacturer, where he picked up the skills that would lead to his lifelong work as a mechanic. Dissatisfied with what Bavaria had to offer, he moved to France at the age of 15 where he worked for a company that made intercom equipment. He worked in France for three years before moving again to the United Kingdom where he worked for a manufacturer of nautical equipment. At the age of 23, he moved to the United States, first landing in New Jersey and eventually settling down in San Francisco. After briefly travelling to Mexico, he married Marie Volkmar, with whom he would have four children. In the United States, Fey worked for an electrical and engineering manufacturing company called Electric Works. He would later, with partner Theodore Holtz, leave Electric Works to form their own company which manufactured telephone, telegraph, and electric equipment. Fey was therefore well-placed to develop the Liberty Bell.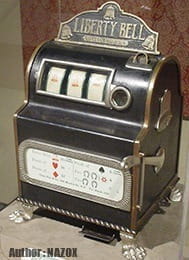 So, he came to fame around the age of 33 with the invention of the Liberty Bell – the very first modern slot machine. To this day, we still don't know why it was named this way but in any case, it was comprised of three reels, a slot to drop coins in, and an arm on the side to start the reels spinning (hence the name one-armed bandit). The Liberty Bell had only five different symbols (unlike today's games which feature around 10). These were diamonds, spades, hearts, horseshoes, and the Liberty Bell. With repeats, there were 10 symbols on each reel, and on each reel, there was only one Liberty Bell. That would make it easy to calculate the odds of hitting a big jackpot for lining up three Liberty Bells. The odds were one in 1000 and the winnings back then were half a dollar. Bigger jackpots would wait until other inventions were created.
It is believed that Fey created a slot machine workshop during or around 1896/7 in which he took his invention further, making duplications and adjustments to his first one-armed bandit.
And what was the backdrop against which the Liberty Bell was created? For starters, there were colour wheel games which comprised of a large wooden cabinet that housed a vertical wheel that was divided into different coloured spaces. A player would bet on the colours by dropping coins in a slot. There was also the poker machine developed by Sittman and Pitt in Brooklyn, New York. This machine contained five drums with card images on the outside. To play, a player would drop a coin in a slot and it the cards formed a winning hand, the player would win. Although this machine and other poker games were based on the true odds of poker, they often only had 50 cards instead of 52. One card, the 10 of spades and Jack of hearts would be removed so there could be no royal flush.
What Happened After the Liberty Bell Slot Machine?
After the invention of the Liberty Bell slot machine, other manufacturers followed suit. Herbert Mills Manufacturing in Chicago produced its own three-reel slots in the early 1900s, being the first to use fruit symbols while in the 1930s, Bally Manufacturing (later Bally Gaming and then Bally Technologies) invented the electromechanical slots. Meanwhile, in the 1980s, International Game Technology in Nevada made large multimillion-dollar jackpots possible on three-reel slots with the adoption of the random number generator and virtual reel, while Aristocrat Technologies in Australia and WMS Gaming in Chicago did pioneering work on video slots. It is no surprise that most of the top-rated games not only in Australia but in New Zealand too are online pokies NZ developed by Aristocrat.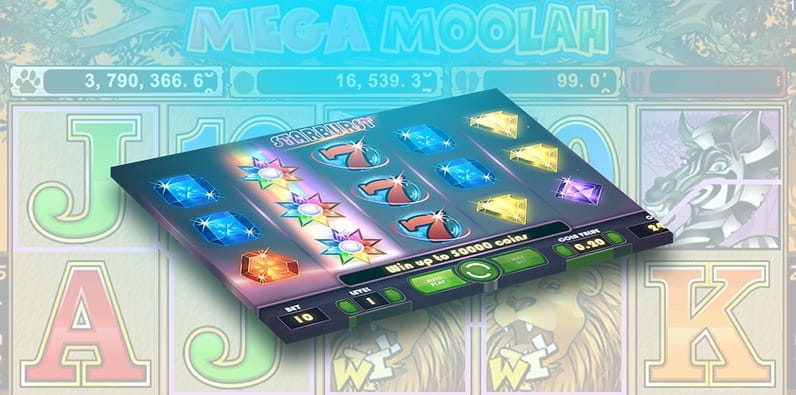 Today, we have thousands upon thousands of slot games, thanks to Charles Fey, without whose contributions we wouldn't enjoy some of the more popular slots like Starburst, Mega Moolah, or Book of Ra, Gonzo's Quest and many more. Slots make up most of a casino's income and are some of the more popular options that players opt for, whether on land-based or online casinos. In fact, slot machines are the most popular gambling method in casinos and constitute about 70% of the average US casino's income.
If you like history and want to learn more about slots continue reading our dedicated page on the topic.