Charity Gambling: Why to Do It?
There are so many ways to throw a charity campaign with gambling games that you will be surprised. People usually throw those parties to have fun and help someone in need of cash. If you are not someone who would like to organise a gambling evening but join one, there are also famous charity gambling initiatives online.
That is why we take time into informing fundraisers about the opportunities in games, locations, and law enforcement. Although the gambling authorities in the UK are a bit more liberal compared to other legislators in the USA and Canada, some procedures still should be taken care of. By the way, space was given to some of the top rated online casinos in Canada, which made a number of players very happy.
The Legal Perspective: How Does It Work?
If you follow the advice of the gambling commission: – 'You can raise money for charity with gambling – but you need to be careful you do not break the law.' – It becomes crystal clear how it works. The best news is that according to the advice for non-commercial gambling issued by the authority, organisers do not need a license or permit to host gambling evening. Although guests should be informed about the charity cause, the funds should be transferred to their purpose, and no fundraising event should take place in a casino of any sort whether online or just around the corner.
Gambling Laws in the UK
It may seem easy, but it is much more complicated if you need to look at the legal acts and regulation's point. For some lottery charities, no permit is required, but the total amount that can be collected is up to £20,000, and the event should be registered with the local authorities. Here a few examples of the UK laws referring to organising a charity gambling event:
Participants must be informed about the cause of the event.
Profits refer to the amount of cash raised and deducted from the organiser's expenses for the event.
Using the profits for a cause different the one announced to the participants is an offence.
Private gaming charities must be organised in places considered as private where the public has no access.
No entrance fee or administration fees can be collected beforehand from the participants unless the game for the charity is lotto.
Where there is betting for 8 days in a row or fewer, organisers will need to obtain 'Occasional use notice'. This one rule also applies if the betting event is organised on football grounds, cricket grounds, golf courses and the like where sports take place.
The advice is first to come up with the idea/ the game and venue/ and the type of gaming occasion you would like to have – for instance private gaming (involving bingo and poker) or non-commercial race night, non-commercial casino night or incidental lottery, then research the laws that you will need to comply with.
Gambling Laws in the USA
If you are organising a charity gambling in the United States, you will need to consider the lawful requirements in each state. There is not a unified gambling Act that states the legal regulations. Rather citizens should find information about the charity gambling laws by relating to the state gambling authority. Additionally, there are tax charges on the profits obtained during the game. For instance, groups allowed to hold charity gambling events in Illinois are:
Be a religious, charitable, educational, veterans', fraternal, or labour organisation;
Have been in existence in Illinois for at least five years (may be reduced to two years in certain circumstances);
Operate without profit to its members;
Already be exempt from federal income taxation under Internal Revenue Code, Section 501(c)(3), (4), (5), (8), (10), or (19);
Furthermore, the USA gambling games allowed to offer are:
Bang
Beat the Dealer
Big Six
Blackjack
Chuck-A-Luck
Craps
Five-Card Stud Poker
Gin Rummy
Hold-em Poker
Keno
Merchandise Wheel
Poker
Additionally, all organisations that want to manage a charitable gambling night must apply for a license at least 30 days before the event. Moreover, there are 3 types of license fees, but charitable organisations can pay $400 license fee for a 2-year permit. Individual citizens are not allowed to launch such an initiative. Only organisations. It is common, however, that you will need a license and pay tax on profits according to most of the state's regulations. Also, if you provide alcoholic beverages, make sure you check the Alcohol and Tobacco regulations by the appropriate state agency.
Canada Legal Environment
Canadian law requirements are like the ones of the United States. A licensed organisation dealing with charity are allowed to plan and execute a gaming event. The 4 types of good-will organisations are classified according to the following scope of activities.
The relief of poverty;
The advancement of education;
The advancement of religion;
Any other purpose beneficial to the community;
A single person can also be allowed to run a charity event if the Registrar determines eligibility for licensure. Licence can be issued for a single event or a period. The Registrar can modify the conditions and attach new ones if necessary. The Registrar or the municipal council can also cancel and suspend licence if it is breached.
Steps to Organize a Charity Gambling Event
After getting to know the local laws and regulations to charity gambling events, here we offer a few pieces of advice on what steps to follow when managing the occasion.
Plan the gambling occasion according to the local laws – There is a variety of themes you can select for the party, so choose an event that is popular in the community and meets the legal conditions.
Consider Hiring a Charity Company or DIY night – If the law does not allow for a single person to organise a gambling fundraising event, you will most probably need to contact some of the suitable organisations having the permit to do such an activity. Consider the pros and cons of hiring an expert right here.
Poker Tournaments instead of a Casino Night – Hosting a poker tournament can cost fewer efforts and raise a decent amount of cash. Players will need to donate/ purchase ticket to get chips. Also, a non-cash prize can be awarded to the winners.
Mixed Activities – The more elaborate game night, the more fun it will be as people will have the chance to join various gambling activities and even raise more cash. Combine the poker tournament with blackjack, baccarat, and roulette. Or do mini-poker tournaments where guests can change the tables.
Target Fundraising Goals – Set a goal for cash you wish to collect. In the UK, you are not allowed to collect entrance/participation fee. The only way to do it by selling chips or in the case of lotto – tickets. Research your sponsorship opportunities and the ability to sell food and drinks. Make sure there is a chance to get additional chips during the night.
Plan the Whole Evening – Begin with your plans early on. Moreover, reaching to people and promoting the event takes a fair share of time. You also need to plan for the gambling equipment, dealers, bartenders, and non-cash awards. Take time with planning, so that you do not miss on the small details that make for a great evening.
Hosting vs. Hiring an Event Planner
If you don't want to deal with the planning and the execution of the evening, you can share your intentions with a professional event planner. Moreover, they will know how to handle the details and find the best people to run the occasion. It could save you time and stress though it will cost some more. Therefore, here, we take time to evaluate the pros and cons of hiring a professional planner.
Advantages and Disadvantages
Wrangle the Details
Knowledge of the Market
Time Management
Give Them the Control
An Extra Cost
Understanding Each Other
Apart from the fact that you will need to trust them for whatever decision they make, you will also need to let them control the situation and empower them to make decisions. In the end, they are the one responsible for making your event as close to the initial expectations. There is always the risk that you may not be able to understand each other, but you should be willing to negotiate and find common ground.
What Location to Pick?
The venue might be as essential as the games that you will be playing. Moreover, according to the venue you pick you need to consult the law if organising a charity gambling night there is permitted. In the UK, you are not allowed to hold gambling games in public areas like squares, shopping centres, or schools/hospitals, etc. For some locations like racing tracks, you will need to obtain a permit.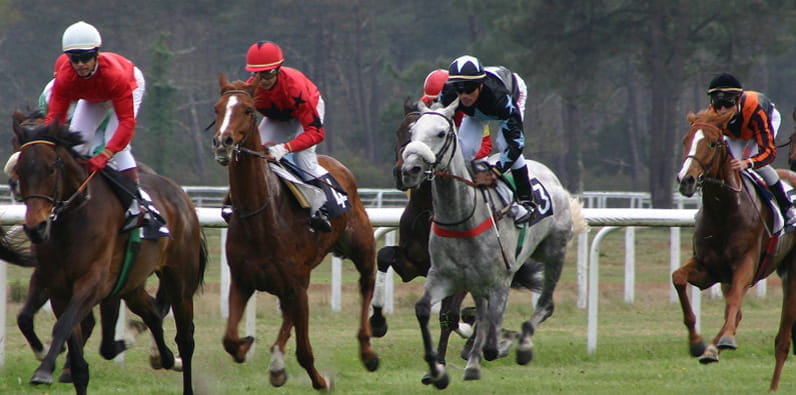 In the States, the law may be a bit stricter. Since citizens themselves are not allowed to have a charity gambling event, operators can have the event at a property they own or lease. According to the Charitable Gaming Act of Minnesota, there is also a % rent from the profit depending on the type of venue – Booth or Bar or both. That 10% or 15% rent charge is only for leased properties.
Net Profits: How to Calculate the Tax?
In the USA, the tax for net profits from gambling charities of up to $87,500 is 9%. Then, for more than the $87,500, the rate becomes $7,875 plus 18% of the collected sum between $87,500 – $122,500. And it increases to reaching gains over $157,500 for which the tax rate is $23,625 plus 36% of the accumulated profit. You can see the details here.
Net Receipts
Tax Rate
Lease Type
Tax Rate
Up to $87,500
9%
Booth Operations:

For a Single Booth
For More at a Single Location

10% of Monthly Gross Profits
Up to $1,750 per Month

$87,500 – $122,500
$7,875 plus 18% of the Amount
Bar Operations:

E-Pulltabs and Linked Bingo
From All Other Lawful Gambling

15% of Monthly Gross Profits
20% of Monthly Gross Profits

$122,500 – $157,500
$14,175 plus 27% of the Amount
Booth and Bar-Ops:

Linked Bingo and E-Pulltabs

15% of Gross Profits for Individuals
10% of Gross Profits for Organisations

Over $157,500
$23,625 plus 36% of the Amount
–
–
In contrast, British people do not pay tax on charitable profits as long as the following conditions are met:
All other profits collected must be taxed.
Charity Gaming: The Type of Games for the Occasion
There are a numerous variety of games that you can offer at your fundraising event. Most classic gambling games include poker, roulette, and blackjack. Though, if you wish to spice up the evening, you can offer Craps, Sic-Bo and 7 Stud Poker. Other popular alternatives are bingo, lotto, keno, and raffles. Those games often are based on pure luck. Whatever games, you select, make sure you are aware of the legal requirements to offer it.
Popular Charity Gambling Events Across the World
Hosting a private gambling party is not for everyone. If you either think that organising such is going to take a lot of time and effort, the good news is that you can participate in a gaming charity auction and leave the preparation to someone else. Here we look at some of the most popular companies that provide gambling entertainment and share their profits for a good cause.
cGambling: Ontario Charity
In the Toronto Area, the Ontario Charitable Gaming Association is taking care of providing the venue and the games where the funds will be collected. They've introduced 30 charitable bingo and gaming centres in more than 25 communities in the region. They deliver both digital and traditional on paper games including lotto, online bingo sites and more.
JustGiving
They encourage gamers and game creators to take part in charitable gaming giving through computer gaming. The charities they support through gaming are SpecialEffect, War Child UK, the National Autistic Society, and Alzheimer's Research UK. Gamers can donate via their Social Good hub by launching an event that integrates the JustGive page.
Frequently Asked Questions about Charity Gambling
Here we take the time to answer to few questions and topics that we didn't have the chance to discuss yet. Thank you for reaching the bottom of this page and if you are curious for more you can check our list of gambling websites that you might enjoy.
How to get a gambling license for a charity event?
In the USA, each state has its own gambling authority. For example, The Michigan State Lottery is in charge for issuing licenses. On the other hand, in the UK, you don't need a license for most gambling charities, apart from horse racing events and large scale lotteries that must be registed at the Gambling Commission. Ask your local council for more info.
What is a charitable gaming?
It usually involves games, cash and a good cause to fight for. It is an alternative way to collect funds from friends, family and the crows with a specific purpose. The charity elemnt implies that the profits will help someone else whether a person or an entire organization like hospitals, schools or nurseries depending on the needs.
How does a charity gambling work?
In a nutshell, you have a goal to raise funds, then you provide the entertainment or with the help of a professional. Find blackjack, roulette and poker tables and all chips and equipment that you might need. Also, try to convince sponsors to cover some of the expenses. See wether you need to pay taxes and get a licence.