Casino Raiders Cast
As we mentioned, Casino Raiders is a Hong Kong Production and the cast of the movie is mainly of famous Hong Kong Actors. The movie industry in China's self-governing state is flourishing since the early 80s ad you can see how good it is in this production.
Alan Tam and Idy Chan play the leading two male and female roles. Meanwhile, the most famous and already deceased Fong Lung plays the bad guy. There are many secondary characters like the ones of Andy Lau and Rosamund Kwan, who are tortured and killed in the middle of the Casino Raiders movie.
| | |
| --- | --- |
| ✍️ Name: | Casino Raiders |
| 📅 Released: | June 1989 |
| 🎥 Director: | Jimmy Heung & Wong Jing |
| 🧑‍🎤 Main Roles: | Andy Lau, Alan Tam, Idy Chan, Rosamund Kwan |
| ⭐ IMDB Rate: | 6.8/10 |
Nowadays, the two directors of Casino Raiders 1989, Jimmy Heung and Wong Jing, are both legends in the Asian modern movie making. But back then in 1989, that was only the beginning of their carriers. You can see what effort and emotion they put into this play. Now, we will step forward and start with the actual Casino Raiders movie review, where you will learn more about the plot and the film's resolution.
Casino Riders 1989 Prologue
Alan Tam in the role of Sam Law and Andy Lau as Crab Chan are two reputable pro gamblers and best friends. One day, a famous businessman and casino owner named Lung invited them to thwart a scam of two other Japanese gamblers, named Kung and Taro, a father and son. They agreed and travelled to the United States of America or more precisely Lake Tahoe where they met Koyan Tong – another leading role, played by Idy Chan. As you can guess from the previous paragraphs, Koyan and Sam fell in love on that vacation and continued their relationship back in Hong Kong.
Upon arrival, Crab was followed and attacked by the triads sent by Kung who's seeking revenge for what happened in the USA. Crab got almost killed, but Sam saved him. Due to the process, Crab's hand was badly injured, which later on affected his gambling skills. Then Sam got introduced to Koyan's father and hired to work for his company.
Sam also reveals another money scheme of Kungs, this time related to his new father-in-law. For that reason, more killers have been sent to kill Sam, and this time they almost succeeded because they put him in hospital.
His father-in-law insisted on Sam quitting gambling and starting a new clean life. Sam liked the idea of a fresh start, and he even asked Koyan to marry him, to which she said yes. On their engagement Crab brought his girlfriend Bo Bo to accompany him. On the party, Sam offered Crab to assist him with a new job in the company or to lend him some money so he can start a business of his own. Yeah, but it appeared that Crab is not willing to quit gambling like Sam.
Casino Riders Main Action
After some time, Crab went into a casino without knowing that he is stepping into the Taro's establishment. As you can probably guess, this didn't end well for Crab, but partly because of his stupidity. Taro offered him to play a game, and Crab agreed. Then he placed a bet of HK$3 million on the table. Suddenly, the police entered the place and ended the play. Later on, Taro found out that most of Crab's money was fake, which made him feel offended and go after him.
This time Taro decided to kidnap Koyan and call Crab to come and save her. Meanwhile, Sam was on a business trip to Australia, not knowing about his beloved Koyan's terrible situation. Crab saw no other way than to confront Taro face to face. To show how brutal he is, Taro raped Koyan and killed Bo Bo. His brutality does not end here, to rescue Koyan, Crab had to drink a poisoned glass of wine. Yes, Koyan was saved, but at what price – Crab and Bo Bo got killed.
When Sam returned from his business trip, all he wanted was revenge for the things Taro did to his friends and his future wife. For that purpose, he went to his good friend Lung and other American casino owners, who wanted revenge too, and were also interested in opening new casinos in Asia. The result of these actions was a heavy gang warfare. To end this in a more humane manner, Sam and Taro decided to play a poker game where Taro represents Japan and Sam – America. Koyan, on the other hand, brought over HK$1 billion to support Sam.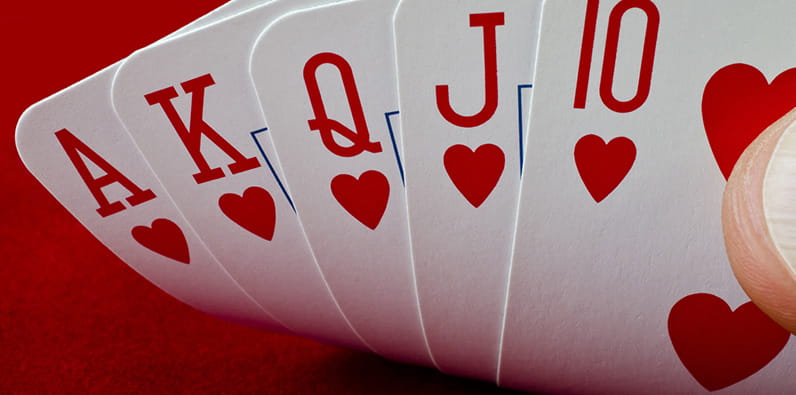 During the pause before the final poker round, Sam was attacked and injured in the restroom, so Koyan supposed to replace him for the last hand. Sam, of course, told her what to do. To go all in, knowing that Taro does not have the money to pay his end. Then, she had to ask him to sacrifice a hand and foot to even the bet.
Taro agreed if only Koyan bets a "hand" too. Koyan held 10, J, K and A all hearts, while Taro had two pairs – Jacks and Queens. In the end, the luck is on Koyan's side, and she got a royal flush of hearts and won the game. However, Taro was not willing to cut his hand or foot. So he started shooting and got shot by both Japanese and American audience members.
Casino Riders Epilogue
When Koyan arrived in the hospital to see Sam, she heard his conversation with the hitman from the restroom earlier. It appeared that he staged his attack in the bathroom, so Taro agrees to bet his foot and hand, and then got killed by the Kungs. Only that way, Sam can have his friend avenged. Sam said he does not want Koyan to know anything about that and his agreement with the paid killer. After Koyan heard all, she left the engagement ring on the floor in front of Sam's room and left the hospital. This is actually how the story ends.
No Risk, No Gain (1990) – The Second Part of Casino Raiders
You may not know, but there are three parts of the Casino Raiders series, but none are related to each other. The second movie is called No Risk, No Gain, and it was released in 1990. It is again directed by Jimmy Heung but this time with Taylor Wong. Of all the three Casino Raiders movies, this one has the lowest IMDB score, only 5.6/10. In the leading roles, you see again Alan Tam and Andy Lau, but this time with Natalis Chan and Michelle Reis. Have in mind that this is not an action but a comedy movie.
| | |
| --- | --- |
| ✍️ Name: | No Risk, No Gain |
| 📅 Released: | April 1990 |
| 🎥 Director: | Jimmy Heung & Taylor Wong |
| 🧑‍🎤 Main Roles: | Alan Tam, Andy Lau, Natalis Chan, Michelle Reis |
| ⭐ IMDB Rate: | 5.6/10 |
The movie is a funny story about friends, foes, criminals and the best casino gambling. It is a story of two friends who go in Macau to gamble together. Meanwhile, they encounter other shady figures who contemplate to kill them. Don't get us wrong, the movie is enjoyable with a happy ending, but a bit dramatic. In the end, every person gets what he deserves. If you want to see a small part of the movie, you should check on the video below.
Casino Riders 2 Overview
The third movie of the series is called Casino Riders II. The only thing that relates it to the previous films is the name and the main actor, Andy Lau. Everything else is not related; it is just another story. This time the production was directed by Johnie To and released in 1991. Currently, the movie is with a relatively low score of 5.8/10 on IMDB. It is a story about loyalty, friendship, sacrifice and gambling, of course! Bear in mind that it is typical for Asian movies to remove body parts like hands, heads, or feet. Expect that in this movie too.
| | |
| --- | --- |
| ✍️ Name: | Casino Raiders 2 |
| 📅 Released: | June 1991 |
| 🎥 Director: | Johnnie To |
| 🧑‍🎤 Main Roles: | Andy Lau, Dave Wong, Jacklyn Wu, Monica Chan |
| ⭐ IMDB Rate: | 5.8/10 |
The film is about three friends, their master and the betrayal act of one of his students. That caused the loss of the master's life and the imprisonment of the other students. The last man standing is Andy Lau in the role of Chicken feet. He gambles his way out of the awful situation he was unintentionally involved. In the end, he leaves Hong Kong for good. If you want to see more of the movie, check the trailer below.
FAQ
Asking the right questions will always lead you to the right answers. Therefore, we gathered for you the most frequently asked questions about Casino Raiders 1989 and the following series. For your convenience, we have placed jump links in every answer so that you can explore each subject in detail.