Before We Start – What is A Dress Code?
We can't wait to go through this topic, we hope you'll like it. But before we dive in, do you know the meaning of the word 'dress-code'? If not, have no fear – that's what we're here for! A dress code is an accepted way of dressing for a particular occasion or in a particular social group. For example, when you go to the opera, all the guests are dressed up fancy – this is not a personal choice, it's the dress code for this event. And the easiest example – a pyjama party! You're not going to such a party all suited up with a bow-tie, right? See what we mean? If yes, now we're ready to get into it! But before that, for those of you who find as meaningless the entire fuss of dressing up and going to a fancy venue, we have a great list of live dealer casinos where you can have real atmosphere from the comfort of your home!
Types of Casino Dress Codes in Different Venues
We will begin with the different types of dress codes there are in some casinos. We've made a list of the Top 5 Casino destinations that have, let's say, more interesting requirements when it comes to dressing up. Are you eager to learn what to wear to a casino? Okay then, let's get started, shall we?
1. Glasgow Riverboat Casino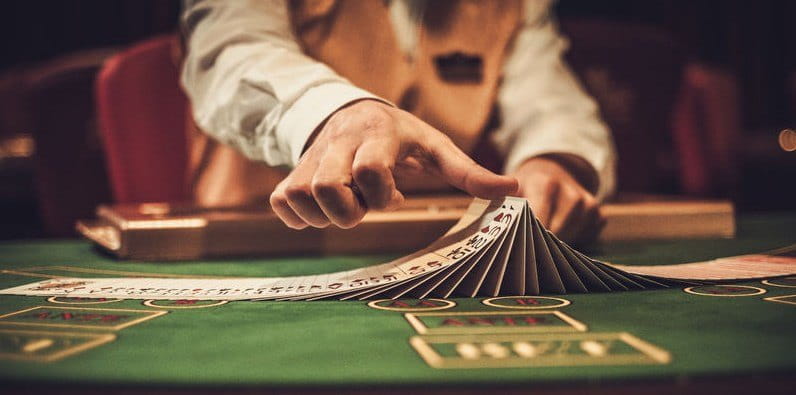 Glasgow is indeed a beautiful city – after all, it is in the land of the Loch Ness monster! There are a lot of castles, beautiful gardens and other historic monuments that you could explore once you're there, but if you're looking for some fun, make sure you pay a visit to the Riverboat Casino! Now, if you want to enter the venue, as mentioned earlier, you must be aware of the casino dress code there. If you're planning a quick spin at the casino during the day, you're allowed to be a little more laid back when it comes to clothing, but this does not mean that it must be too casual. In addition to that, Riverboat Casino has a very specific rule – no hipster-styled clothing! No ripped T-shirts and jeans, no beanies and sneakers, none of that. If you're planning an evening visit, you can easily glam up a little bit! Important note for the ladies in this case – when in the casino, less does not mean more. In fact, if your outfit shows off a little bit too much skin, you might end up staying outside so keep that in mind!
2. The Bank Nightclub at The Bellagio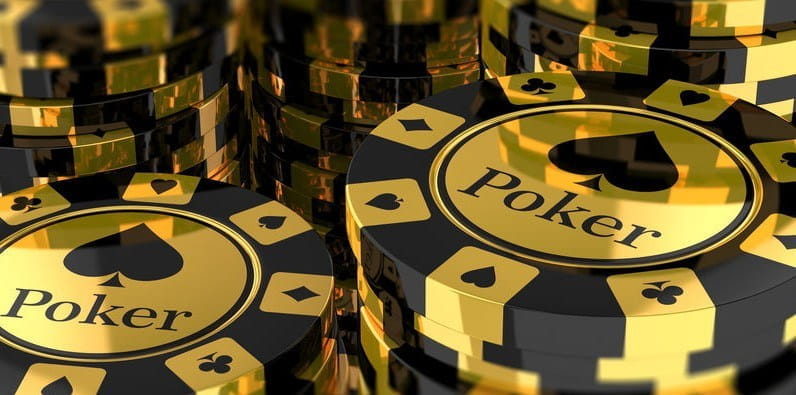 There is no dress code on the casino floor of the Bellagio, but that still doesn't mean you should enter with flip-flops and sweatpants! However, if you want to set foot in the casino's exclusive nightclub, The Bank, you'll need to reconsider your wardrobe! Gentlemen, make sure you wear a collared shirt and some sort of sports coat (optional) when you're planning to go to The Bank. Be mindful about the shoes – wear something nice and neat and avoid sports shoes, sneakers and slippers (no, seriously, don't!). And avoid such accessories as well! As for the ladies – as long as it's not too revealing or too casual – you can wear whatever you like!
3. Dress Code at Any Casino in Las Vegas
We can all agree on the fact that Las Vegas is the Mecca of Gambling – casinos, bingo, whatever you think of – it's all there! In a lot of movies and tv series, we've seen how people go the extra mile and dress for the casino as they're going to the Met Gala or the AMA's, but, in fact, there is nothing like that in reality. Since there's a lot to do in Las Vegas (gambling, eating, shopping), most casinos are tolerant of any style of clothing. You can wear a basic T-shirt and jeans and when you sit at a table you might see people with Hawaiian shirts or with a full-on tuxedo. Wear whatever you want, as long as you feel comfy and you don't look too weird!
4. The Venetian Macao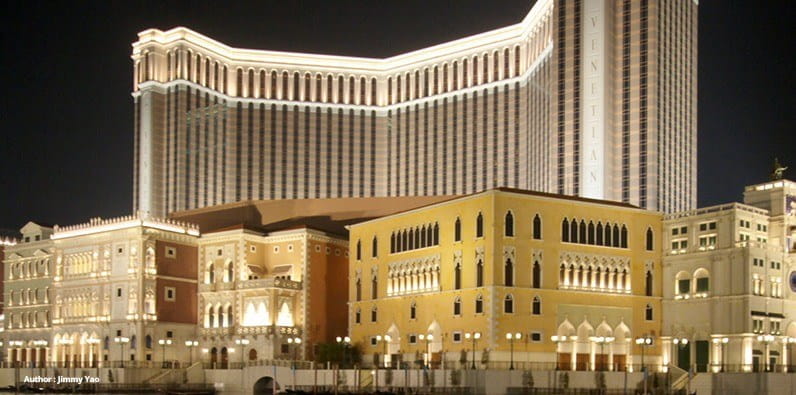 If you think that Las Vegas has big casinos, you should go to China. There you will find the world's largest and busiest casino, known as the Venetian Macao! Some even say that it might become an international gambling Mecca! The Venetian Macao offers luxury hotels, duty-free shopping and endless entertainment including the casino. Sounds like a dream, doesn't it? If you're planning on going for a game or two, you should have this one rule in mind – do not wear shorts! It can get really hot in Macao, but even then, you're not allowed to wear shorts at all. Stick to khakis, a good shirt and a pair of loafers. Ladies – you know the drill – don't show too much skin and you're good to go!
5. Casino Monte Carlo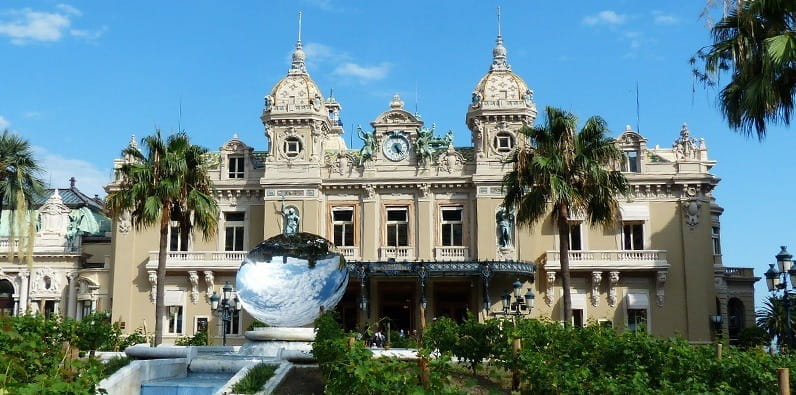 We saved the best for the last! So, Casino Monte Carlo – that one place that you feel like you're in a fairytale! And the casino with the strictest casino dress code rules! The casino strives to preserve its 150-year history and you should definitely have a look at your wardrobe (and dig a little deeper in your pockets) to enter this gambling heaven. In the historic gaming rooms, you should definitely be dressed appropriately – forget about shorts of flip-flops! Stick to something formal or semi-formal like a good dress, button-downs, etc. However, if you want to enter the private rooms, this is what you'll have to keep in mind:
An 'appropriate casual attire' is required in the Salle Renaissance from 2 p.m. onwards and in The Atrium from 9 a.m. onwards.
Another famous private room is the Salle Europe and there, between 2 p.m. and 7 p.m. you won't be let in if you wear ripped or stonewashed jeans, sleeveless t-shirts, tracksuits and everything too casual in general. Gentlemen, make sure you have a jacket or a blazer on and bring a tie for the late hours! Ladies, dress up!
Outfit Ideas for Going at a Casino
Yay, we made it up to this part of the post! Don't worry, we won't write a novel – we'll just share a few tips and ideas on what you could wear in every casino to make the best impression and to have a good time. Most of the outfits we've already mentioned in the text above, but we'll quickly sum it all up in one or two paragraphs for your convenience.
For starters, you don't need to be dressed like James Bond – imagine how you would dress to go to a nice bar or to an art gallery. As we emphasized a couple of times earlier, avoid sportswear and a super casual attire! Let's start with the maidens that would like to try their luck or at least support their men in a game, we have a few suggestions for you:
A formal dress with a cardigan and sandals
Khakis and a button-down shirt plus a blazer and heels
For the late hours and for the times when there is a specific theme at the casino, you could go the extra mile and wear a long gown with heels. Just make sure it's not too revealing – as we said, not always less means more!
A dress top with a flowy skirt and court shoes
We do not want to offer accessories – this is all up to you, lovelies. Just keep it simple and classy
Now, for the men:
A pair of khakis, button-down shirt and dress shoes. Prepare a blazer and a tie for the late hours!
Plain T-shirt, jeans, cardigan or leather jacket and sneakers
A tux – because it's not necessary to look like Agent 007, but if the circumstances let you – why not! Women love men that are all suited up, just saying!
And There You Have It!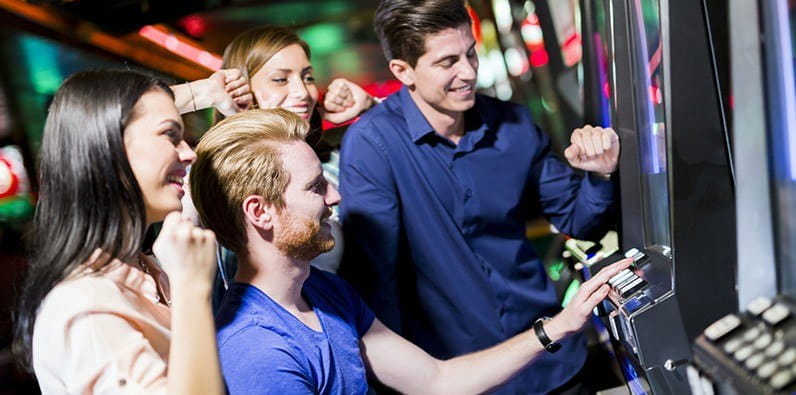 And that's officially the end of our post! We hope you had fun reading and that you've made a list of what to wear to a casino. Wherever you go, make sure you're comfortable, have fun and make it rain! But still – play responsibly!
Frequently Asked Questions About Casino Dress Code
Take a good look at these questions about casino dress codes. They are the ones that people on the internet have been asking the most. We hope that our answers will intrigue you and will help you clarify any questions of your own.
What to wear to a casino?
What you should wear to a casino depends on the dress code imposed at your casino of choice. Some gambling venues have a relaxed, casual dress code, whereas others impose stricter standards. Generally speaking, you should wear something comfortable and not too casual.
Las Vegas casino dress code is different than in other casinos?
In a similar way to many other casinos, most Las Vegas casinos do not have a formal dress code. You should, however, be dressed in a presentable way. In many Las Vegas casinos, you can wear jeans and a t-shirt, while some gamblers prefer to dress up at night time.
Do casinos have dress codes?
Yes, many casinos have dress codes, so you should always check what to wear before you head to the gambling venue. For your convenience, we have listed the different types of casino dress code on this page. Take a look at them when planning your next visit to the casino so you can be as prepared as James Bond himself.
Can you wear trainers in a casino?
Of course, you can, however, you should ideally double check if the venue that you are going to has casual clothing listed as part of the dress code. That being said, there are very few gaming venues in the United Kingdom that would not let you enter and play if you are wearing trainers.
What is the casino dress code?
The casino dress code is highly venue-specific, so you should always check with their website to make sure that you are on the same page. It can range anywhere between casual clothes and full-on tuxedos and formal dresses so double-checking is your best friend.
How to dress for a casino?
As we already mentioned, the casino dress code is specific to each venue. Thus, checking our list of the widespread casino dress codes will make your lives a whole lot easier. Then, you could also take a look at the five case studies that we've used, which include the Glasgow Riverboat Casino, The Venetian Macao, Casino Monte Carlo and others.
How looks the best casino outfit?
There are no generally accepted casino outfits that will be universal to all venues around the world. That being said, if you follow some basic rules and dress smartly you will never look or feel out of place when playing at the casino. Check out our outfit ideas for going to the casino if you feel like you need a little inspiration.
Do casinos have dress codes?
Some casinos do have a dress code and others don't, there is no right answer really. Thus we recommend that you always check with the venue's website where you will find all the necessary information about working hours, entry fees and of course the dress code.
What type of dress codes exist in different casinos?
One can easily say that there are as many different dress codes as there are casinos. Having said that, there are certain reoccurring patterns that we see in the vast majority of land-based gaming venues. Take a quick look at our list of the 5 various casino dress codes where you will find the information that you've been looking for.
Where are the strictest dress code rules?
The world-famous Casino Monde Carlo is the venue with the strictest dress code rules in the world. To enter, you will need to be wearing something formal or semi-formal. Going into the private room, however, is a whole different story. Follow the link to learn more about the strictest dress code rules for a casino.