Before starting with detailed information on each of the sports stars that fit in the category of the biggest NFL players, we want to give you just a list of names. Let's see which ones will ring a bell and which one won't. But to be honest, if you are a fan of Daily Fantasy games or into the best sports betting sites, all of them will hold significance for you!
5. Shaun Rogers
Standing at 6 ft 4 in and weighing 350 lbs, Big Shaun is a most impressive sight even for the non-initiated in American sports viewers. What's more impressive than his large stature is his sprint. He's said to have ran a 40-yard dash in 5.3 seconds. It's pretty obvious that the big man has hops, but he has a heart too. Being a defensive tackle for over 11 years now takes some guts. His background is quite revealing of what he always intended to do for a living. Graduated from the University of Texas where he played college football, he was ready for the big league since an early age.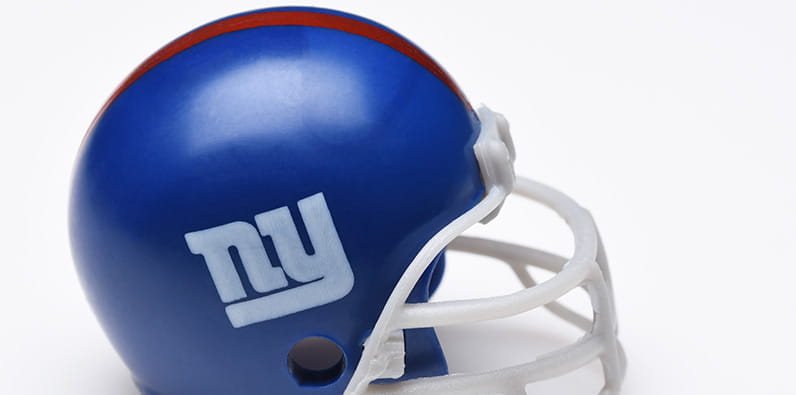 Experts in the field knew that Shaun Rogers is probably going to go a long way and probably become the biggest NFL player one day, and we add one of the all-time hard-hitting ones. Nature has obviously gifted him with a strong physique to go with his passion for the game. We've saved the names of the biggest players in the NFL for last and our list is all about size this time, so let's move on to our next pick.
4. Michael Jasper
Michael Jasper is another well-built professional athlete who used to compete in the NFL. Weighing over 450 lbs in his early college football years, he would've been the chart-topper in our review. Fortunately for him and his team, Jasper 'leaned out' a bit to the more fitting for the NFL mere 375 pounds. He played in the position of an offensive guard and at times – defensive tackle but sadly failed to leave his mark.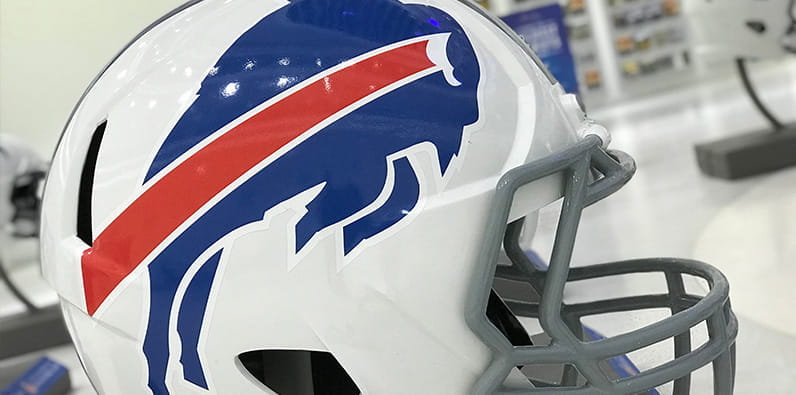 Unimpressive and sometimes underwhelming performances is what the Buffalo Bills fans can recall. As a matter of course, he retired at some point and became the head coach of the Bethel Wildcats College Football team. It's hard to predict what his plans for the future may be, but we are telling you, although not competing, Michael jasper looks as massive as back in the time when he was arguably the heaviest NFL player.
3. William Perry
At one point weighing over 380 lbs, the 6 ft 3 in would always get the double-take walking down the streets of Chicago. It's pretty obvious why he was considered the biggest player in NFL in the near past. Nothing less would befit a player with the nickname 'The Refrigerator'. Playing as a defensive lineman during his career, he was like an immovable object for his opponents and also a true challenge for the fans of the top sports betting sites.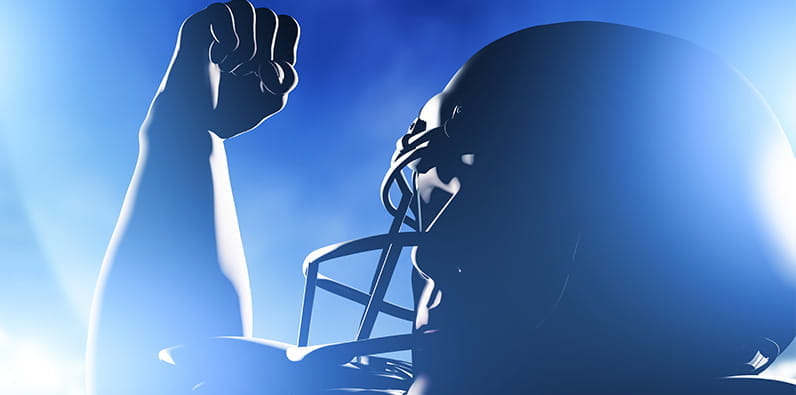 William Perry became one of the decorated fellows to have put a Super Bowl ring on. The only thing is that his ring was probably one of the biggest ever made. Though known for his imposing size and qualities as a defender, Big William Perry wouldn't rest on his laurels. He even scored a touchdown for the Bears, which is a rare achievement for someone playing in his position. That combined with an impressive career as a defender, wins a spot for William Perry in the hearts of NFL fans and history.
2. Bryant McKinnie
At one time 403 lbs, huge 6 ft 8 in Bryant McKinnie was, hands down, the heaviest player in the NFL.He will probably stay in the top 10 biggest players in the NFL for years on end. As he aged, he lost weight for performance purposes and was no longer the giant from the past. Still, a guy of his imposing stature would tower over even the tallest players in the NFL. Being a true powerhouse, Bryant played offensive tackle during his professional career.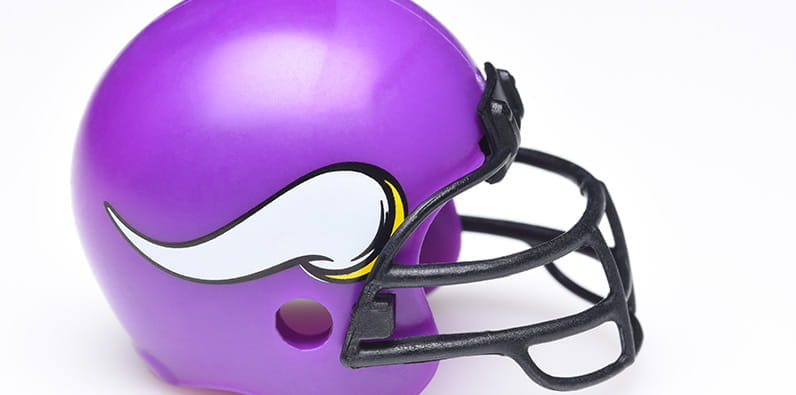 In his college football years at Lackawanna College in Scranton, McKinnie gained over 60 lbs which was something of a changeover for the then youngster. Another drastic change was him switching from defender to offensive tackle. Not that his daunting presence was enough to dishearten quite a few opponents from even trying to score, but he was recognized by his coach as a player with a good offence.
1. Aaron Gibson
A name that strikes fear in the hearts of his opponents on the field, Aaron Gibson is also a person deserving to be called the heaviest NFL player ever. And yes, Gibson is probably in a league of his own because he maintained a bulky physique throughout his enyire career. Having been the heavy artillery for the Detroit Lions, Dallas Cowboys, and Chicago Bears, he would maintain a solid 410 lb, standing at 6 ft 6 in.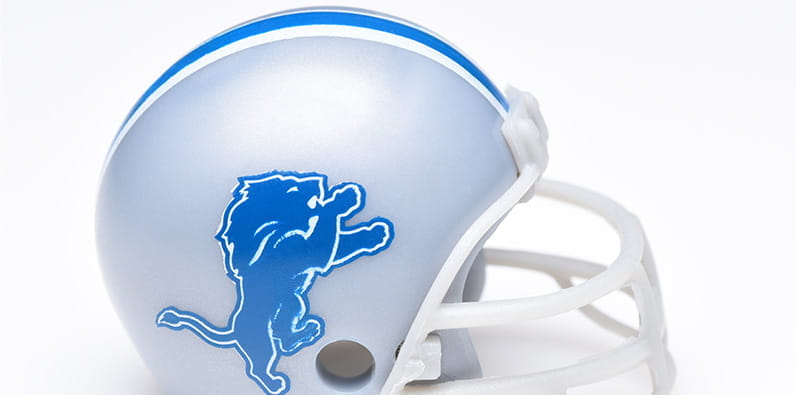 If you thought Gibson was heavier in high school, you guessed right. 440 lbs was his weight back then. We can say he was showing signs of becoming the heaviest NFL player even back then. A gentle giant and a great guy overall, Aaron Gibson is the player to take the first spot in our top-five chart.
Who Deserves to be Called The Biggest NFL Player?
We do believe our top pick, Aaron Gibson, to be the heaviest player in NFL from the recent past. There's no telling when a new young gun will come in to the best American football league straight from colleague weighing more than 400 lbs. If you've been paying close attention you'd know that has already happened on a few occasions like with Bryant McKinnie and Michael Jasper.
While being this heavy can be okay by the standards of colleague football, being in such shape is not going to fly in the NFL and every coach knows it. It takes a genetically gifted individual with great strength of character to be able to play at the highest level with this physique. There's no denying all sportsmen that were mentioned here are in one way or another exactly that.
Frequently Asked Questions About Heaviest NFL Player
What we're going to do next is to take a closer look at the commonly asked questions by American football fans. We understand that you don't need to know how to properly pass a football to feel passionate about the greatest American sport. In that line of thought, we are here to give you an insider's perspective on a few popular questions.