AARP Free Games
As we mentioned earlier, there is a wide variety of available free AARP games to play. They are divided into categories, which we will go over in a bit. We would like to advise you that the games are accessible even without registration on the platform and they have a scoreboard that keeps tabs on the best players. Before to indulge in USA online gambling though, read about those awesome free games and what they can offer.
Here are the categories of AARP Games that you can play:
Card Games (Solitaire, Blackjack, Bridge and more)
Puzzle & Word Games (Crosswords, Block Puzzles, Jigsaw, Sudoku, etc.)
Brain Games (Members only titles that test your brain and skills)
Mah-jongg Games (Some of the most popular AARP games)
Strategy Games (Pool, Dice games, Block games, Tetris games, Chess and more)
There are a lot of variations of each title mentioned in the categories that can be played. They feature great graphical design, smooth gameplay and tons of fun. We are very confident that you will find something up to your taste at the games AARP platform. If you would like to play some of the best titles it has to offer, then we recommend that you sign up for a membership. In the next sections, we would like to showcase the most popular free AARP games that are favourited among players.
AARP Card Games
When it comes to card games, AARP has you completely covered. There is a great choice of AARP free online games for card players. You can enjoy some of the best solitaire titles that all offer good graphics and gameplay. You will experience a different spin of the game mechanics with each variation. You can enjoy Addiction Solitaire, Classic Solitaire, Crescent Solitaire, Forty Thieves Solitaire, Free Cell Solitaire, Golf Solitaire, Spider Solitaire, Klondike Solitaire, Tripeaks Solitaire and Pyramid Solitaire. On top of that, there is Bridge and Blackjack, which is for members only.
AARP Word Games
Who said playing with words cannot be fun? You have a wide variety of AARP word games to choose from and put your wits to the test. You can flex your knowledge in the many crossword type games, such as Daily Crossword, Daily Crossword – Best Anagram, Daily Crossword – Best American, Daily Crossword – Best Daily Quick, Mini Crossword and many more. On top of that, if you are a fan of searching or scrambling letters to make out words, you will certainly enjoy Daily Word Search, Outspell, Scramble Words, Wander Words and Word Pipe.
AARP Brain Games
These titles are the staple of AARP Games, called Brain Games on Staying Sharp. These are specifically designed games that practice certain regions of your brain and develop the skills associated with them. Playing these titles will help you keep your wits sharp and problem-solving lightning fast.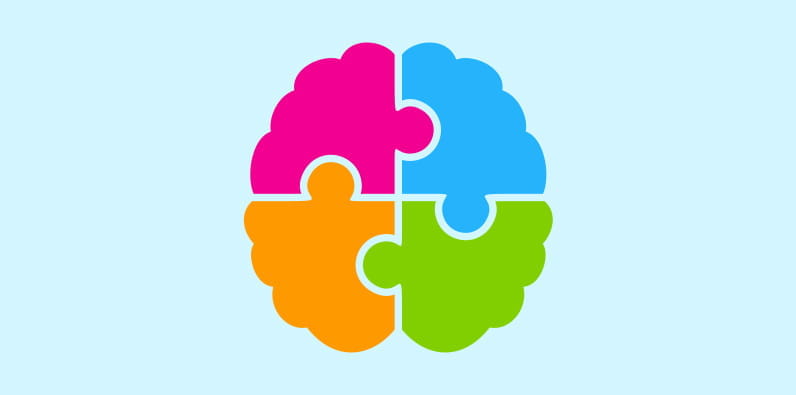 There are games developed around your memory, such as Mem Machines, Around the World in 80 Trips or Restaurant, where you have to memorise information, details and pictures. You can also enjoy training your organisation skills by playing Sequence Square and Secret Files. Our personal favourite is Bubble Topia, which is specially designed to increase response to positive information and minimize the response to negative information.
AARP Mah-jongg Games
Mah-jongg is maybe one of the most popular Chinese board games in the world. It involves the use of strategy, memory and attention to detail. All three of these are major skills that need to be practised regularly in our opinion. If you go to the AARP Games platform, you can play Holiday Mah-jongg Dimensions, Mah-jongg Candy, Mah-jongg Dark Dimensions, Mah-jongg Dimensions, Mah-jongg Remix, Mah-jongg Solitaire, Mah-jongg Toy Chest and more AARP free games of this type.
About AARP
AARP (American Association of Retired Persons) is a non-profit, non-partisan organisation that aims to address the needs and interests of middle-aged and elderly people in the United States. It was founded in 1958 by Ethel Percy and in 1982 AARP merged with NRTA (National Retired Teachers Association). The organisation offers a wide range of services and benefits to its members, such as insurance programs, special discounts on car rental, hotels, airline tickets, etc., a credit union, and other pharmacy or travel services.
On top of the games AARP offers, there are programs on retirement planning for its members as well as information and materials on different health topics and other age-related issues. One of the major functions of AARP is to be a legislative advocate for elders at the federal state level. The organisation works towards pushing legislation to be accepted, which will benefit the older and retired people. AARP is also one of the most powerful advocacy groups in US politics, as their members are over 30 million and have a high voting rate. For your convenience, we have collated some key facts and contact details for AARP in the table below:
| | |
| --- | --- |
| Organization Name: | AARP (American Association of Retired Persons) |
| Organization Type: | Non-Profit, Non-Partisan Organization |
| Founded: | 1958 |
| CEO: | Jo Ann Jenkins |
| Address: | 601 E Street, NW Washington DC, 20049 |
| Email: | Through Website Contact Form |
| Phone: | 1-888-687-2277 |
| International Calls: | +1-202-434-3525 |
| Text: | 833-259-2277 |
| Working Hours: | Monday – Friday, 7a.m. – 11p.m. ET |
| Official Website: | www.aarp.org |
Conclusion
As our article is coming to an end, we would like to give you a short overview of everything that we have said in order to wrap things up. AARP is a great organisation that mainly focuses on assisting the middle-aged and elderly part of the US population. It offers many benefits and programs for its members and, of course, great games to be played online. You can play a wide range of card, puzzle, strategy and even brain games which will all keep your wits sharp. If you think that you are sharp enough, then you can try playing real money online casino games for USA players. You can practice your skills and win some great rewards.
FAQ
In this section, we would like to showcase the most popular and frequent queries people have regarding AARP and their games. Make sure to read through them all in order to solidify your knowledge about the organisation and its services.