Ad Disclosure
This independent comparison website helps consumers choose the best available gambling product matching their needs. We offer a high-quality advertising service by featuring only established brands of licensed operators in our reviews. Please note that although we endeavor to provide you with up-to-date information, we do not compare all operators on the market. We shall not be responsible for the enforcement of any additional restrictions related to the provision of the gambling services which we advertise such as age limitations as well as territory and residence limitations, wherefore we advise you to review the applicable restrictions for said operators.
Responsible Gambling in the Netherlands – Guide for Dutch Players
With online gambling now legalised in the Netherlands, it's important for players to understand the dos and don'ts of iGaming. This is why we have prepared this article, outlining the most important aspects of responsible gambling in the Netherlands. Read on to find out about how to gamble responsibly, what to avoid, and where to find help.
What is Considered Responsible Online Gambling in the Netherlands?
Responsible online gambling in the Netherlands is a major priority for the government and the regulatory institutions. One of the conditions for operating an online gambling business in NL is to have an extensive addiction prevention programme in place. This includes educating players about the dangers of problem gambling and providing the self-exclusion tools to mitigate its risk.
Online gambling sites are required to make these tools available to all eligible NL players. Safe and fair gaming is a necessity at all regulated Dutch operators, and the local licensing body is tasked to ensure that everything is done above board.
Who Is Not Allowed to Gamble Online from the Netherlands?
Gambling might be more accessible than ever before, but that doesn't mean it's for everyone. There are many different kinds of players who shouldn't take part in any gambling activity. If you see yourself in the list below, we recommend abstaining from gambling.
Underaged Players – Gambling is an activity reserved only for adults because a growing mind can't always understand the dangers of gaming.
Players Looking for Profit – Gambling should be a form of entertainment, not a way to make money.
Gamblers Taking on Debt – Players shouldn't take out loans to gamble. This is destructive and leads to financial ruin.
Players Who Can't Stop – Always needing to play is an indication of gambling addiction, and gamblers who show this behaviour shouldn't play.
Players Who Hide Their Gambling Activity – Needing to hide your gambling activities from friends and family is an indication of gambling addiction.
Gambling is a way to relax and blow off some steam. It's a fun activity which you need to be able to drop at any point. Of course, we recommend gambling only at legal and licensed operators who abide by NL responsible gambling practices.
NL Responsible Online Gambling: Best Practices
Responsible gambling in the Netherlands is a serious matter, and operators are required to abide by strict guidelines to provide a safe environment. One major component of this is to make information readily available to all players in order to combat the risk of addiction.
At all legitimate Dutch gambling sites, you will find an extensive list of good practices that you can follow to maintain a positive outlook. Below, we have listed some of the most important guidelines for NL responsible online gambling:
Control the Bankroll
Managing your bankroll is something that every player should do, not just those at risk of addiction. Going in with a set budget is great for everyone, from casual players to high rollers. Knowing how much you are willing to spend and lose indicates planning and inherent limits on your part.
All successful players have a game plan when it comes to gambling. Staking more than you can afford will not only lead to excessive financial losses, but it's also a symptom of problem gambling. Discipline and self-control are an excellent way to curb the negative impacts and maintain a healthy relationship with gambling.
Dutch Players Can Trigger a Self-Exclusion Option
Self-exclusion is another feature of responsible gambling for NL players. It's available at every legit gambling site, as required by the current Dutch gambling laws. With self-exclusion, you can easily take a break and request that you be denied access to gambling products. Here are a few tips about self-exclusion:
Set a Mental Barrier on Gambling Urges – Understand when you need to take a break. Everyone has a different limit, which can be money lost, time spent, or something else entirely. By knowing your own habits, you can tell when it's time to stop.
Seek Self-Exclusion Help from a Responsible Gambling Entity – If you aren't sure about what steps to take, you can always reach out to the various Dutch responsible gambling organisations. There, you can receive professional help and advice about how to proceed.
Refer to Gambling Site for Self-Exclusion Options – Once you are ready to self-exclude, you can always turn to the gambling site with your request. The operators are required by law to respect your wishes and will not remove the limits until the designated time.
It's a good idea to read about the self-exclusion opportunities before you need them. There are different degrees of self-exclusion, and it's important to know what you need in the moment. After all, you don't want to underdo it. Moreover, this will give you a better idea of what options are at your disposal.
Once you set up a self-exclusion plan, you will not be granted access to the site until the designated period expires. You get to set the exclusion period, and it can last indefinitely, depending on your preferences.
Do a List of Self-Limiting Options and Stick to It
If you don't want complete exclusion from gaming, there are alternative measures to practice responsible gambling in the Netherlands. Self-limiting is a soft restriction that allows you to continue enjoying gambling without giving up on it entirely. This type of responsible online gambling in the Netherlands is more preventative than anything else. Here are some of the best practices for self-limiting that you can try out:
Limit Monthly Spending on Gambling
Take Regular Breaks
Set a Loss Ceiling
Focus on Other Hobbies
Have a Gambling Wingman
Set a Bet Size Cap
The thing about these measures is that they do not necessarily apply only to problem gamblers. These are great for every kind of gambler, since they provide some structure to your gaming sessions. Anyone can benefit from some amount of restraint, especially when gambling for real money.
Of course, problem gamblers are advised to make full use of the self-limiting features in order to manage their condition. Be sure to check out what each operator has to offer as far as self-limiting is concerned. Legitimate NL gambling sites will always allow you to set betting and playtime limits.
Dutch Responsible Gambling Organisations & Regulators
If you ever have issues with your gaming activities, you have the option to reach out to multiple Dutch responsible gambling organisations. These are purposefully established to help gambling addicts manage their condition. These organisations provide support and guidance and are easily accessible to any NL resident.
Kansspelautoriteit
The Kansspelautoriteit is the local Dutch regulatory authority that ensures all online gambling is done above board. This is the institution that licenses and approves operators for the NL market. Additionally, this government body is the one that sets the standards for responsible gambling in the Netherlands.
| | |
| --- | --- |
| 📛 Name of Authority: | Kansspelautoriteit |
| 📍 Address: | PO Box 298, 2501 CG The Hague |
| ☎️ Tel. Number: | 070 302 13 00 |
| 📫 E-Mail: | info@kansspelautoriteit.nl |
| 💪 Core Tasks: | Casino Licensing, Monitoring of NL Gambling Industry |
| 👩‍👦 Support Groups: | No |
| 👫🏽 Meetings: | No |
The Kansspelautoriteit establishes standards for land-based and online gambling. Companies that wish to offer their services to NL players have to earn a licence from this regulator. The Kansspelautoriteit is tasked with keeping operators up to acceptable standards and providing players with a safe and fair gambling environment.
AGOG
The AGOG Foundation is a Dutch organisation aimed at helping individuals overcome their gambling addiction. It focuses on providing counselling, therapy, advice, and anything necessary to establish healthy boundaries. The organisation places much importance on overcoming challenges as a group. This is why it hosts support groups and meetings all on a weekly basis.
| | |
| --- | --- |
| 📛 Name of Authority: | AGOG |
| 📍 Address: | Pieter Calandlaan 317 – 319, 1068NH Amsterdam |
| ☎️ Tel. Number: | 0800 22 777 22 |
| 📫 E-Mail: | info@agog.nl |
| 💪 Core Tasks: | Problem Gambling Management & Support |
| 👩‍👦 Support Groups: | Yes |
| 👫🏽 Meetings: | Yes |
The AGOG groups contribute a lot to the mission of promoting responsible gambling in NL. They are available in dozens of locations all over the country, and anyone can come to share or get help. Of course, struggling players can also access a variety of different materials which they can read on their own.
Cruks
The Central Register for the Exclusion from Games of Chance is a nationwide Dutch registry. Gambling addicts can enter their names into this register and be barred from all online and retail gambling products. The government runs this initiative to help problem gamblers limits their exposure to gambling, no matter where they are.
| | |
| --- | --- |
| 📛 Name of Authority: | Centraal Register Uitsluiting Kansspelen |
| 📍 Address: | N/A |
| ☎️ Tel. Number: | N/A |
| 📫 E-Mail: | N/A |
| 💪 Core Tasks: | Gambling Self-Exclusion |
| 👩‍👦 Support Groups: | No |
| 👫🏽 Meetings: | No |
The Crucks Register allows you to self-exclude from all forms of gambling in the Netherlands. The limitations can vary between 6 months and 99 years. You simply have to sign up. Players can do so both online and via paper application. Once established, the limits cannot be lifted.
Jellinek
Jellinek is a general addiction treatment centre in the Netherlands. It deals with all manner of different addictions, including drugs, alcohol, smoking, gaming, and of course, gambling. It is suitable for everyone since it offers treatment and looks to prevent further harm from the individual's issues.
| | |
| --- | --- |
| 📛 Name of Authority: | Jellinek |
| 📍 Address: | Jacob Obrechtstraat 92, 1071 KR Amsterdam |
| ☎️ Tel. Number: | 088 505 1220 |
| 📫 E-Mail: | contact@jelinek.nl |
| 💪 Core Tasks: | Addiction Management |
| 👩‍👦 Support Groups: | No |
| 👫🏽 Meetings: | No |
The services of Jellinek vary, depending on your needs. You can find general advice about responsible gambling in NL, but it can also be much more involved, with therapy sessions and in-patient treatment, if necessary. The centre also offers online treatment options for those who are willing.
Tactus
Tactus is another addiction treatment organisation that deals with many different kinds of addiction. Apart from gambling therapy, this centre also helps people deal with substance abuse problems of wide varieties. Sessions are available over the Internet, and you can get a personalised treatment plan.
| | |
| --- | --- |
| 📛 Name of Authority: | Tactus Verslavingszorg |
| 📍 Address: | Keulenstraat 3 7418 ET Deventer |
| ☎️ Tel. Number: | 088 382 28 87 |
| 📫 E-Mail: | vragen@tactus.nl |
| 💪 Core Tasks: | Addiction Management, Therapy |
| 👩‍👦 Support Groups: | Yes |
| 👫🏽 Meetings: | Yes |
The treatment options at Tactus vary depending on your needs. Individuals can have a preventative consultation, where they can be informed about the issues of gambling addiction. Of course, there are more specialised treatment options for problem gamblers.
Loket Kansspel
The Loket Kansspel organisation is directly aimed at combating gambling addiction. This service offers help to those suffering from problem gambling and their loved ones. Anyone can visit the Loket Kansspel platform to find a plethora of information about this condition.
| | |
| --- | --- |
| 📛 Name of Authority: | Loket Kansspel |
| 📍 Address: | Loket Kansspel, Pieter Calandlaan 317-319, 1068 NH Amsterdam |
| ☎️ Tel. Number: | 0800 24 000 22 |
| 📫 E-Mail: | info@loketkansspel.nl |
| 💪 Core Tasks: | Gambling Therapy, Gambing Addiction Prevention |
| 👩‍👦 Support Groups: | Yes |
| 👫🏽 Meetings: | Yes |
On the Loket Kansspel website, you can read up on the various methods to prevent and manage gambling addiction. The organisation offers anonymous sessions, as well as online testing to see if you have a gambling problem. On the map they provide, you will see the closest locations where you can go to receive help in person.
Risks of Excessive Gambling in the Netherlands
Without responsible gambling, NL players run the risk of developing an addiction. Finding the right combination between discipline and pleasure is vital for a safe and healthy gaming experience. As we have outlined above, there are many measures that you can take to ensure that you don't become victim to your vices.
All legitimate gambling sites in the Netherlands will offer self-exclusion or -limiting tools to help you with this. We recommend avoiding unregulated platforms, as they have no incentive to respect your wishes. Without a government regulator to ensure fairness, you have no guarantees in terms of safety.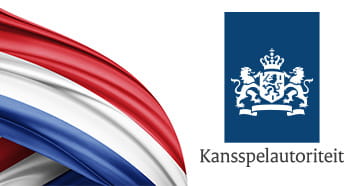 What risks do NL players face when not gambling responsibly?
Becoming a gambling addict
Depleting financial resources
Amassing significant debt
Losing job, family or friends
Evoking depression, anger and sadness
Ruining the reputation and trust of people
The gambling laws in the Netherlands are designed to minimise the harm of problem gambling. Locally-licensed operators are held to high standards in order to protect players. Illegal gambling sites have no such obligations and can do as they wish. This is why we recommend placing bets only with legal and approved operators.
Gambling addiction is a terrible condition, and no measure is too much where prevention is concerned. There are significant detriments to problem gambling, some of which we have outlined above. If you have experienced any of these as a result of gambling, we recommend seeking help at any responsible gambling NL organisation.
Dutch Players Whom Gambling May Not Be Suitable For
It's clear that most players see gambling as a source of entertainment and a good time. However, the reality of the matter is that there is a significant number of players who go beyond this and suffer from problem gambling. To avoid falling into this pit, players must know themselves quite well. Nobody is above the dangers of gambling addiction.
NL responsible online gambling practices have to be taken seriously in all cases. Otherwise, you might find yourself in the category of people who need to avoid gambling altogether. Below, we have prepared a list of player types who would be better off not gambling:
NL players who exhibit dangerous gambling behaviour
Dutch players who can easily obsess over things
Netherlands nationals in financial troubles
Underaged Dutch people
Dutch gamblers with past gambling addictions
Locals with potential intellectual or cognitive disabilities
Dutch Gambling Sites Without Responsible Behaviour to Avoid
As we have mentioned above, not all sites abide by responsible gambling NL rules. Illegal operators are more than happy to take your money, even if you are an addict or have requested self-exclusion. Even for the average recreational player, these sites can be dangerous.
They are held to no standards, and there is no government body to ensure safety and fairness. Fortunately, illegal gambling sites are quite easy to recognise, and we have prepared a list of criteria. Avoid a gambling site if:
Kansspelautoriteit does not license the Dutch gambling site
The operator does not feature self-exclusion options
The operator does not cooperate with NL responsible gambling organisations
External auditors have not verified the operator's gaming outcomes
The Dutch casino has not been properly secured and encrypted
The operator has exemplified prior actions of irresponsible gambling behaviour
The casino's advertisement encourages Dutch players to gamble excessively
If you avoid gambling sites, such as the ones mentioned above, you will have a much better time. Regulations exist for a reason, and the Dutch government has put considerable effort into creating a safe environment for NL players, free from bad actors.
FAQ
If you have any questions about responsible gambling in the Netherlands, be sure to check out the FAQ section. We will present you with the most common questions about the topic. Naturally, you will also find quick and informative answers to each query.