What happens to the famous Vegas singers once their careers of sold-out hit shows across the globe come to an end? Do they open new restaurants, start new fashion lines, or develop new perfumes? Well, there is that but there is also the concept of residencies. In particular, residencies in Las Vegas. Residencies, also referred to as musical residencies, are a series of concerts that are similar to a concert tour but are only performed at one location, bringing the fans to the artist instead of the other way around where the best Las Vegas performers go to the fans through a series of worldwide concert tours.
An artists who perform on a concert residency are known as resident Las Vegas performers. The pioneers behind this concept are Liberace (1940s) and Frank Sinatra (1950s). Starting with Liberace, he had a series of top Vegas shows at the Riviera Hotel and Casino lasting until 1987, with the exception of a quick stint of additional work in Los Angeles. The same concept was later followed by Sinatra and then by Elvis Presley, who performed 636 consecutive shows at the International and Las Vegas Hilton from July 1969 to December 1976. Now, we will tell you more about them and many other famous artists. The the Las Vegas performers and residencies that you will find in this list include:
As you can see, in this blog post, we'll take you through some of the biggest Las Vegas residencies and the best shows in history by looking at the total grossing numbers as well as weekly amounts earned by the performers, the number of their performances as well as their years doing their residencies. We prepared 8 famous Vegas singers and world-renowned artists plus an additional surprise at the end of the list, so let's get started from our number eight: Siegfried and Roy!
8. Siegfried and Roy
German-American duo, Siegfried & Roy, performed their top Vegas shows at the Mirage Resort and Casino reaching a number of 5750 events over a period of 13 years. Their total earnings amounted to $579,800,000, while a single performance would rake in $100,834. The duo is a pair of magicians and entertainers who became famous for their appearances with white lions and white tigers, starting in 1990, and therefore, they made some of the best shows in history. Their show, titled Siegfried & Roy, was the most visited show in Las Vegas. From 2004 to 2005, they were the executive producers of a television show called Father of the Pride.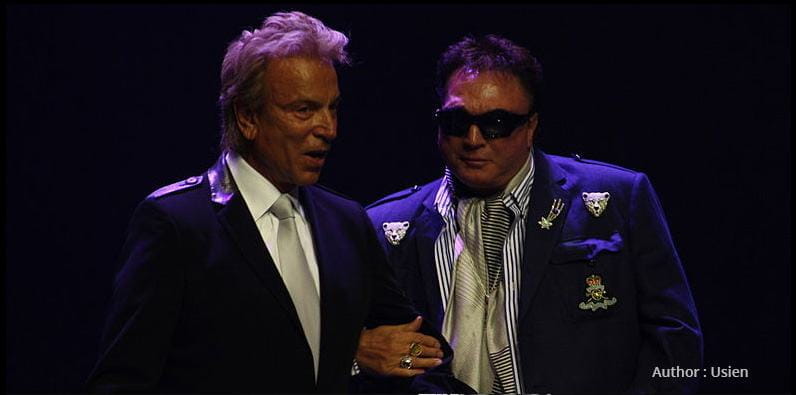 They were asked to go to Las Vegas in 1967 after their magical performance was discovered on a cruise ship on which they worked. In 1981, Ken Feld started the Beyond Belief show with Siegfried & Roy at the New Frontier Hotel and Casino. A revamped version of the show was taken on a world tour in 1988. The two iconic Las Vegas performers retired from show-business on 23 April 2010, after Roy was bitten on the neck and dragged by a tiger during a performance. Although he was critically injured, he later recovered, despite the fact that this brought their longstanding career to an end.
7. David Copperfield
Performer and entertainer, David Copperfield, performed at the MGM Casino for a period of 18 years with around 8000 shows. Those were some of the top Vegas show for that time as well. His performances earned him a gross total of $850,000,000 or $106,250 per show. Described as a "legendary showman" who is the "greatest illusionist of our time," he still continues to confound and delight audiences with his unbelievable illusions and charming stories.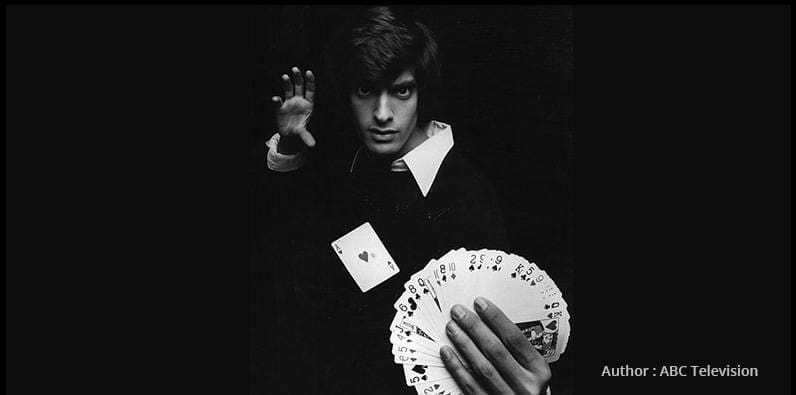 Born David Seth Kotkin on 16 September 1956 in Metuchen New Jersey, he also performed his residency in Las Vegas. He is a professional magician described by Forbes magazine as "the most commercially successful magician with the best shows in history." He has, so far, sold 33 million tickets and grossed over $4 billion – more than any other solo entertainer in history. His illusions have included the disappearance of a Learjet (1981), the vanishing and reappearance of the Statue of Liberty (1983), levitating over the Grand Canyon (1984), walking through the Great Wall of China (1986), escaping from Alcatraz prison (1987), the disappearance of an Orient Express dining car (1991), and flying on stage for several minutes (1992).
Copperfield performs over 500 shows per year throughout the world. His 11 Guinness World Records are for: the most magic shows performed in a year; most tickets sold worldwide by a solo entertainer; highest career earnings a magician; largest international television audience for a magician; highest annual earnings for a magician; largest Broadway attendance in a week; largest magic work archive; most expensive poster depicting magic sold at an auction; and the largest illusion ever staged.
6. Elvis Presley
Pop icon from Memphis, Elvis Presley, performed his residency at the Westgate Resort and Casino where he earned $229,761,360 for all his shows or $361,260 per show. He was one of the best Las Vegas performers with a residency lasting for a total period of seven years and he performed in a whopping 636 shows. His debut in Las Vegas started in 1956. At first, he wasn't received well by the older, more conservative crowd and some critics at Newsweek called the first performance on opening night as going down "like a jug of corn liquor at a champagne party."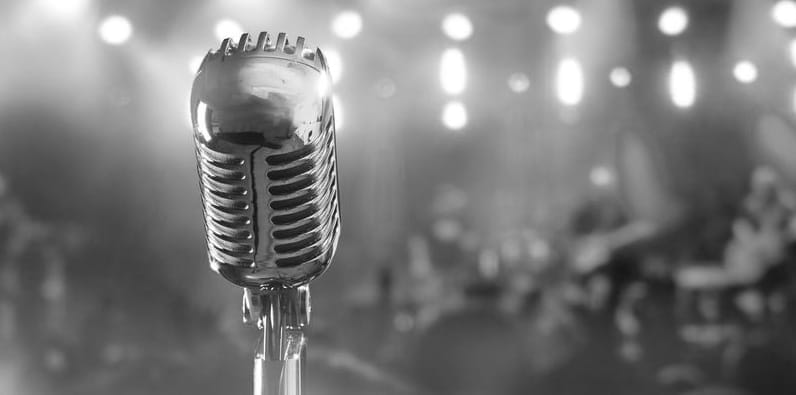 But on 31 July 1969, the Elvis who got up on stage was an "all-round entertainer fronting a rock band polished and magnified by horns and strings." Elvis had been studying Vegas and was prepared for the crowd, which received him well. His show, which consisted of 15 songs, included hits like Blue Suede Shoes, All Shook Up, In the Ghetto, Can't Help Falling in Love, and Suspicious Minds. "The 'rebel king' was back on top of his profession and on top of the world."
5. Elton John
Musical heavyweight, Elton John, performed his Vegas residency at the Planet Hollywood Resort and Casino where he earned $83,740,060 or $404,541 per show. His residency lasted for a total period of seven years and he performed in 207 of the top Vegas shows. Titled Million Dollar Piano his residency show has been positively received by critics. This show debuted in September 2011 and here, he performed 17 songs on average for his audiences.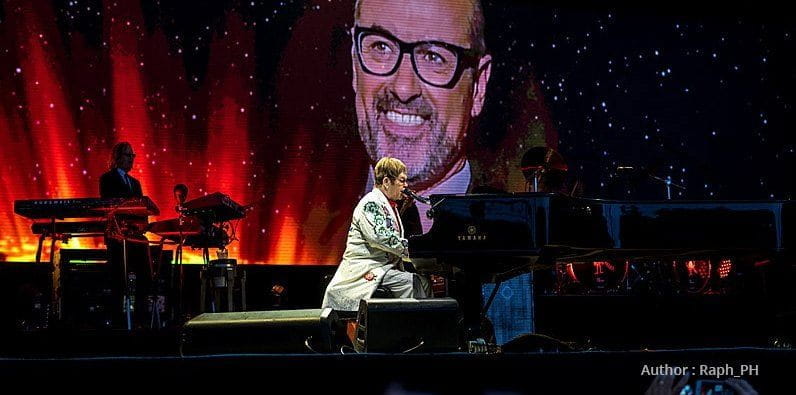 He performed 243 shows during his Red Piano residency from February 2004 to April 2009. On average, he sang 15 songs per performance during this residency. He performed one cover song being The Who's 'Pinball Wizard'. In total, over one million fans were drawn to watch John's performances during his tenure at this venue. For both Million Dollar Piano and Red Piano, his shows would have been received by over 1.8 million fans.
4. Jennifer Lopez
American singer and entertainer, Jennifer Lopez started her residency at the Zappos Theatre in Planet Hollywood Resort and Casino and earned $50,421,950 from her 108 shows during a two-year residency which saw her earn $466,870 per show, close to the best shows in history of Mariah Carey (who we will discuss next).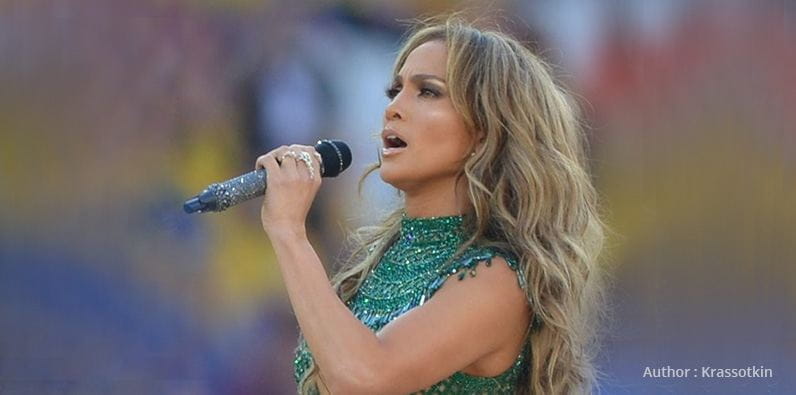 The title of Lopez's residency is All I Have and it started on 20 January 2016 with a conclusion date of 29 September 2018. Her show has received critical acclaim for its production and Lopez's showmanship. When making the announcement of the show, Lopez said "The show is going to be a multi-faceted, high-energy 'Jenny from the Block' party, mixing all aspects of what my fans and I love'." Reports indicate that she is working on new music and was one of the most famous Vegas singers to perform at their residency. Nolan Feeney from Time magazine described her show as a "spectacle as lively and extravagant as the city itself" adding further that "the latest in a slew of pop stars to set up show in Vegas, she brings showmanship that's hard to top."
3. Mariah Carey
Mariah Carey's residency, like Celine Dion, also took place at the Colosseum at Ceasar's Palace where the star earned $239,121,616 over a period of two years and 50 shows. Total earnings per performance were $478,252 and the performances took place starting on 6 May 2015 to 18 July 2016.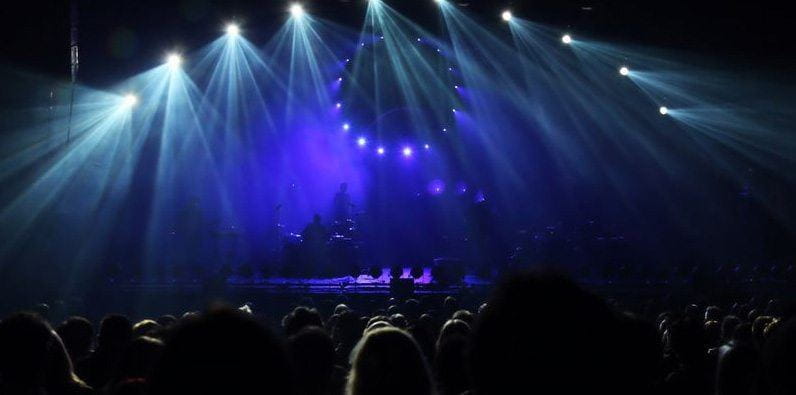 The title of her show was called Number 1 to Infinity, named after her album and featured all 18 of her US number one hits in chronological order. Carey announced her residency during an interview on the Ellen DeGeneres Show where she said that she would be performing songs inspired by her album number ones with an updated version of all 18 of her hits. Critics loved the show with Robin Leach from the Las Vegas Sun saying that the Mariah Carey is really one of the most famous Vegas singers and "is the highest-pitched contemporary pop singer of the decade."
2. Britney Spears
Celine Dion paved the way for other famous Vegas singers to start residencies and one such artist is Britney Spears. Her performances took place at Planet Hollywood Resort and Casino, earning Spears total revenue of $132,450,099. She received $532,129 per show out of a total of 249 shows and her residency lasted for a total period of four years.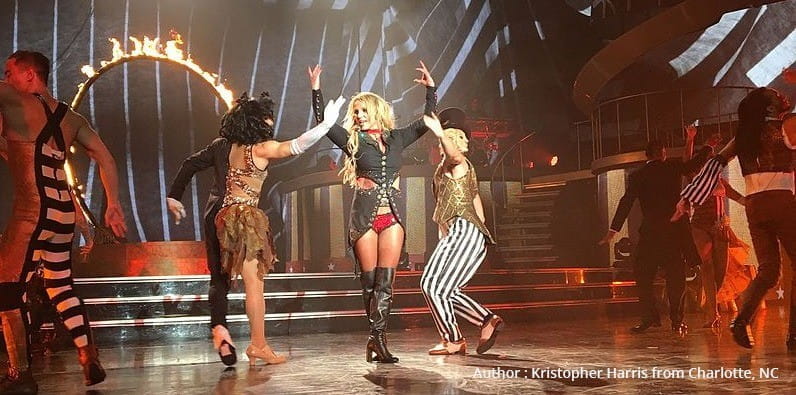 The title of her show was A Piece of Me, where she spent 50 nights a year performing her show, concluding it on New Year's Eve in 2017. "With countless costume changes and two hours of dancing, body rolls, and hair flicks her 24-song performances became a staple within the Las Vegas music scene," critics wrote. It was the perfect way for her to reconnect with her fan base after a period in rehab and a messy divorce and custody battle over her kids with her former husband, Kevin Federline.
1. Celine Dion
French-Canadian singer, Celine Dion did her residency at the Colosseum at Ceasar's Palace in Las Vegas, earning a total revenue of $229,086,433. The total amount earned per show was $548,054. She subsequently played a whopping 418 shows and spent seven years in residency. The title of her first residency was called A New Day. It opened in 2003 to a special 4000-seat venue that was modelled after the Roman Colosseum, and which was specifically constructed for her show by the casino. It stayed among the best shows in history! Observers initially thought the show would be a risky initiative but after three successful years, it was renewed for a further two. Dion's show set an all-time record for residency shows, earning over $400 million before closing in 2007.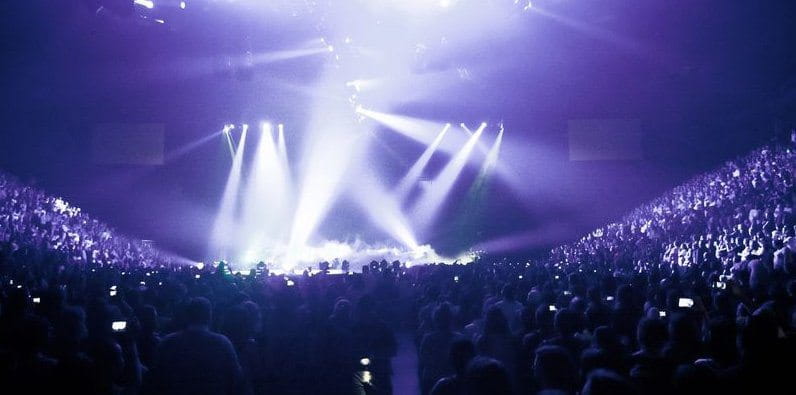 During her top Vegas shows from 2011, Dion started a new chapter called 'Celine'. The success of this show was also unprecedented until it was interrupted by the illness and death of her husband. The show, Celine, saw around 70 performances per year and this residency was ranked 26th in Pollstar's 'Top 50 Worldwide Tour (Mid-Year)', earning over $20 million. This residency became the number one show for North America in 2011 and was seen by 200,000 people.
She returned to the stage in February 2016 and received phenomenal reviews for her show. Some consider Dion as the best of the best Las Vegas performers, perhaps only after Elvis Presley. Her residency contract has been extended to 8 June 2019. On 8 October 2016, she celebrated her 1000th Las Vegas show. The residency has been seen more than two million spectators since its inception and has received lots of positive reviews with the Las Vegas Sun describing her performance as "a magnificent masterpiece!"
And a Little Surprise
Meanwhile, the ever-controversial and popular singer, Lady Gaga, has also just recently announced that she will launch a Las Vegas residency, following in the footsteps of those mentioned above including Dion and Lopez. Without a doubt, Lady Gaga is one of the most famous Vegas singers! The starting date of this iconic show was 28 December 2018 and is likely to last for a period of two years. The shows will be performed at the Park Theater.
She will perform a total of 29 shows while in Las Vegas. The majority of her shows will be 'Lady Gaga Enigma', which has been dubbed as "a brand-new odyssey of her pop hits built as an experience unlike no other." She will also perform several 'Jazz and Piano' shows which will feature "stripped-down versions of her hits as well as music from the Great American Songbook," wrote Rolling Stone magazine.
As mentioned earlier, there will be a total of 29 top Vegas shows in 2019 and while a significantly shorter residency than that of Dion, Lopez, Carey, or John, fans will be ecstatic to see Lady Gaga's performances live. This is going to be a true testament of the concept behind residencies which is that fans come to the most popular Las Vegas performers and artists instead of the artist to the fans. Tickets are expected to sell at a fast rate, so if you're interested, go and purchase yours for the upcoming year right away. It will be the performance of a lifetime and one that's not to be missed!