If this is not enough to convince you to book your next casino cruise in Florida, for example from Port Canaveral or around the Gulf Coast, then you should check out instead the best online casinos in the United States. They offer a greater choice in terms of game diversity because just one gambling site could have twice the number of slots that you would normally find on a casino boat in Florida. However, if you plan an exotic vacation full of gambling adventure somewhere far away from the hustle and bustle of the big Downtown casinos, then grab your suitcase or bag full of money and book one of the top casino boats in Florida! This list will help you out in finding a top alternative.
Victory Casino Cruises in Port Canaveral, Florida
Let's get started with the best and greatest options for such a gambling adventure in Florida – Victory Casino Cruises. They operated a significant fleet of ships and they enjoy a long historical background, while Victory 1 is perhaps the most famous casino boat in Florida. It features over 600 slot machines, most of which you can find in many of the most popular Vegas casinos. Additionally, you can take advantage of 30 tables games including blackjack, Texas Hold'em, 3 Card Poker and craps. Victory 1 is also one of the few gambling cruises in Florida that offer roulette tables. Here, you not only have many, but you can also enjoy low-stakes roulette gambling with single bets as low as $5. These gaming facilities are spread throughout 4 decks while some of the most famous on-board amenities include free beverages, a sports betting bar, international cuisine meals, a Tiki Bar and more.
This casino cruise in Florida departs from Cape Canaveral's marina at 5:15 pm and it takes up to 5 hours to get you stranded on your favourite table game with your friends. The food vouchers are only $10, so they are always a great option for a daily getaway in the ocean. Except for the free drinks during your game, you can also take advantage of the comfortable transportation services the company has to offer. The Victory casino cruises in Port Canaveral Florida are certainly the best choice to unwind and relax with many chances to win big. The best part is that these one day casino cruises in Florida are on a daily basis!
Casino Boats in West Palm Beach Florida
There are several irresistible options for casino cruises in West Palm Beach, Florida. Firstly, you can book the amazing Blue Horizon Casino Cruises that depart from the Port of Palm Beach. You can take advantage of numerous promos and special bonuses, and there is nothing to beat the $20 bonus for first-time cruisers. This may be far from the top casino bonuses in the USA, but it is still something. Those are again one-day gambling cruises in Florida, departing at 7 pm. Along with nearly 250 slot machines, you can find blackjack, roulette, and crap tables, as well as a sportsbook.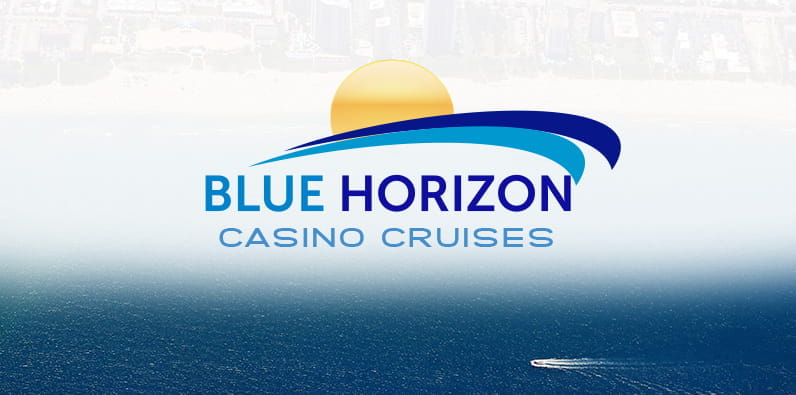 The second amazing opportunity in case you cannot enjoy gambling online in the US is to go on a 2-day casino cruise to the Bahamas! It takes place on board Grand Classica – one of the greatest ships offering a night cruise from the Port of Palm Beach. The amenities onboard are so much that it is difficult to be listed in a blog post. Simply put, this giant casino boat in Florida features everything from a gourmet restaurant with breathtaking panoramic vistas to a SPA centre for the adults and a swimming pool for the 3-7-year-old kids. Of course, Grand Classica has a huge gambling floor. It is called 'Par-A-Dice Casino' and it is packed with new slot machines, tables, bars and other attractions. You can find just about every type of casino game on board of this casino cruise in Florida. Examples include slots, roulette, blackjack, craps, Ultimate Texas Hold'Em and Three Card Poker tables. Grand Classica offers not only some of the best and most luxurious but also the longest casino cruises in West Palm Beach Florida!
If a two-day casino journey in the ocean is not enough for you – there is no need to worry. There is a 7-night casino cruise in Florida that departs from the same port and goes around the island of Cuba. It comes to Resorts World at Sea Casino onboard the luxury Crystal Symphony cruiser. It does not only offers the best of high stakes gambling, but also an enormous variety in terms of game facilities. Dozens of slot machines where you can play with your Genting Rewards Card are nice, while if you prefer the table games, then you can take a pick of roulette, blackjack, baccarat, craps, Society and Ultimate Texas Hold'em Poker as well. Some of the most luxurious gambling cruises in Florida take place on board of Crystal Symphony, so don't miss your chance to taste the real stylish gambling experience for 7 long nights.
Florida Casino Cruises in Tampa
Departing from Port Richey which is located only about an hour's drive northwest of downtown Tampa, you can find another fabulous place to start your daily seclusion away from the hustle and bustle of the big modern city. Explore the waterfront of Clearwater and then enjoy a short walk trip to the place with the best Florida casino cruises near Tampa. This is the place where begins the famous Tropical Breeze Casino cruise in Florida. The cruise takes place in the Gulf and, respectively, the exotic charm and the calmer waters offer the perfect fit for your gambling adventure. The amenities on board of the huge ship are absolutely flawless. There are restaurants and other dining places, as well as free drinks while playing and various events on a daily basis.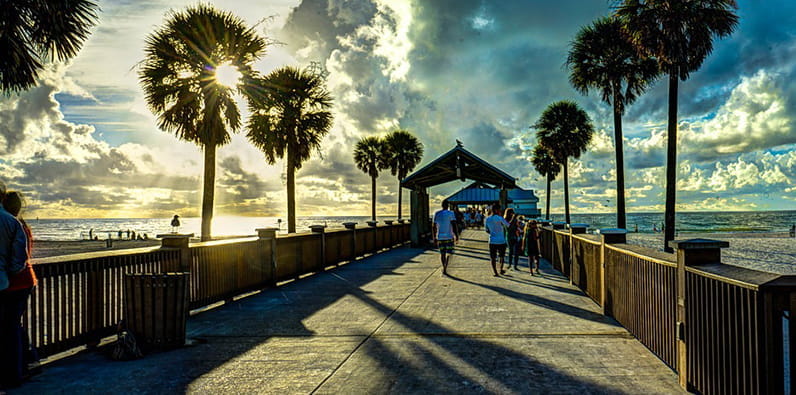 The casino itself spans across two levels of the ship and it features over a hundred slot machines. Most of them are classic slots with up to three paylines and they look so authentic that you may easily lose any sense of time. From dime and quarter slots to roulette, blackjack and carps – you will find a tonne of interesting pastimes to challenge your luck. The open-air top deck of the casino can easily spoil your game for a while and chill emotions out with a cup of fresh tropical cocktail. Then, you can get back and enjoy a more modern gambling experience on a video poker machine, but let's face it – this is one of the most popular Florida casino cruises in Tampa for an authentic gambling getaway in the Gulf. There are not many casino cruises around Florida Gulf coast that provide such a unique opportunity!
So, What's the Best Casino Cruise in Florida?
It's not a straight answer like 'The casino cruises around Florida Gulf Coast are best' or 'A 2-day trip to the Bahamas is all you need'. That's why we also offered you a bunch of alternatives – from the longer 7-night trips around Cuba to the historical slot machines on one day casino cruises in Florida. You can choose whatever suits you best. One thing is certain though – an adventure on a casino boat in Florida offers much more exotic options to unwind and relax, than even if you book a VIP room in a huge casino resort in Vegas. Give any of these gambling cruises in Florida a try and you will see why!
FAQ
Thanks for reading our guide to choosing the best casino cruise in Florida. If you are planning a gambling adventure on the high seas, we hope you found plenty of food for thought. To wrap up this article, we have collated the most common questions about casino boats and cruises in Florida and provided you with the answers you need.