Pros and Cons of Casino Tourism
But before to dive in names and cities, we would like to briefly talk about the pros and the cons that casino tourism brings. To start with the first, as we mentioned, the economy boost is a very desired effect. The governments are earning not only out of the gambling taxations but also out of the people that gamble in the casinos. Think about it, if you happen to take a vacation, you won't only spend your time on the casino floor. You will actually eat, go to a bar, buy souvenirs for your close ones. All these things mean only one thing – more money going in the government's chest.
But what about the cons? Unfortunately, somehow criminality raises. And no, don't get us wrong, we are not saying that gamblers make messes by default, but you have to understand that whenever money is involved, people sometimes lose their cool. Some make scandals because they lost, which is why casinos have quite tight security and also the responsible authorities are well aware of the problems that might occur. And, casino robberies are not as rare as we would wish. They happen and they usually put in a great danger everybody in the casino which is under attack. Another problem that is not that significant for you as a player is tax evasion, though. Still, those are the worse scenarios and are not always present.
So, these are the main pros and cons of casino tourism. We will not discuss other details like more workplaces opened and so on. We prefer to start showing you where you can enjoy a great vacation and bet on the coolest games!
Casino Tourism – Las Vegas & Atlantic City
Let us guess, the first thing that comes in your mind when you hear the words casino tourism is… Las Vegas. No one could blame you – Vegas is the very best and the most popular destination when it comes to gambling. Movies, books, stars, it's like the city has some sort of magnetism. And it surely deserves all of the attention! If we have to choose just one casino to stay at, though, we will have a huge problem. The same goes for the hotels in Vegas.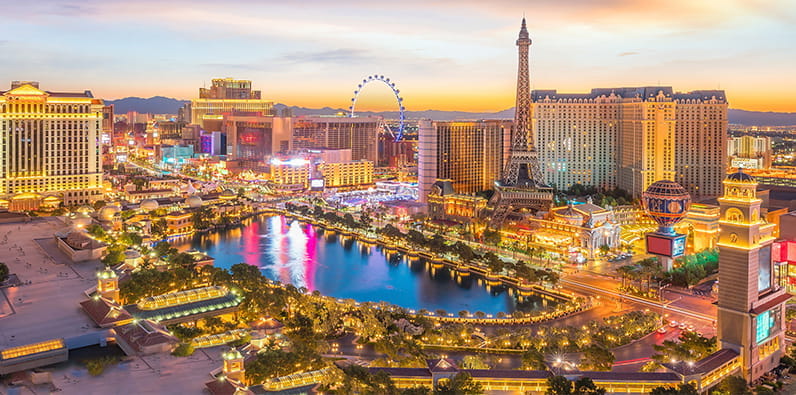 As anybody could inspect, we have already reviewed every single topic about the city. So we got you covered about the best restaurants together with the most epic night clubs. The city is thriving, it is filled with casino floors, slot machines, table games and so on. Therefore, it is logical that it made it to the top of our chart. And, of course, it is the perfect choice for casino tourism.
The US, though, doesn't have just Vegas. Atlantic City is the second destination that we picked to show you. While it is still developing, it can really grand you everything that you need. Just not with so many fireworks and glamour as the Sin City.
Why not check which are the best casinos in Atlantic City. From Borgata to Caesars, there are enough venues that would like to spoil you. Together with enough hotels and restaurants in AC. But let's move over. Like over the US…
Casino Tourism – Macau & Singapore
Are you in for something a tad little bit more exotic? Like, a different continent? Or even better… A different culture. In this chapter, we will talk about Macau and Singapore. The first is, let's say, a part of China, but its rules are different. Gambling is allowed and there are casinos that not only can satisfy you, but they can also impress and stun you!
The casino tourism development in Macau has been very high in the past years and more and more foreign companies choose to make investments in the gambling venues in the city. If you are looking for a hotel, Wynn Palace, Ritz-Carlton and the Venetian Macao Resort are awaiting you. Furthermore, one of the largest casinos in the world is in Macau – the Venetian, which opened back in 2007 and since then only grew bigger and better.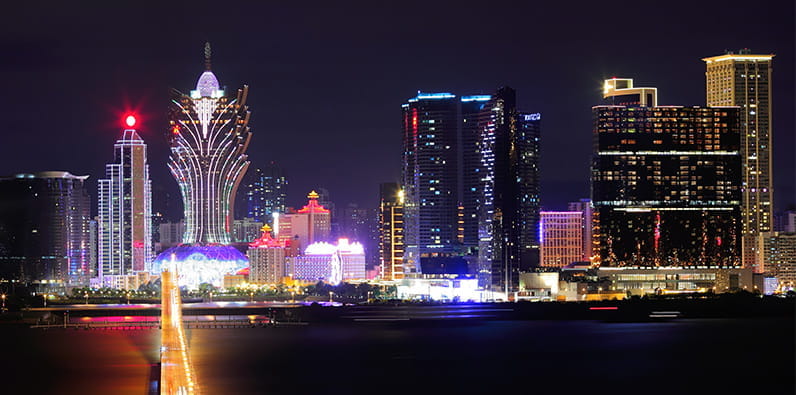 The other option is even more exotic, though. How do the following lines sound? Warmness, island, palms, amazing architecture, huge casinos and impeccable hotels… If you are in for it, then Singapore is definitely your place! There you can enjoy all of these and have the fun of your life.
The only thing that we would like to warn you about is the fact that both destinations are quite far from our standards of rules. They have their own peculiar decrees and laws and the very best thing to do is to inform yourself beforehand and to follow them strictly. Even though you are foreigner, the local authorities will hardly forgive certain behaviour.
Casino Tourism – Monaco & Madrid
Now, we will go to yet another continent. Europe. Where we are sure you are thinking of Monaco. Of course, we will talk about it and the amazing casino of Monte Carlo. If you are searching for luxury, this is where you must go. And Monaco can offer you a fair share of other fun things to do. The tiny kingdom is extremely beautiful, and you can see some of the most beautiful gardens and architectural masterpieces there. Not to talk about the newest models of cars and the biggest yachts.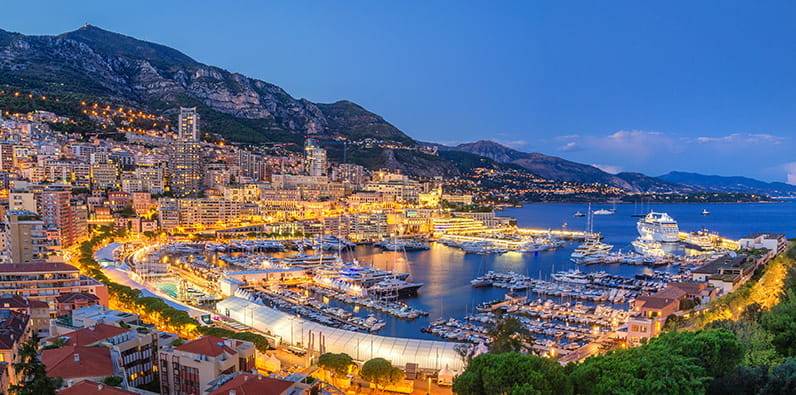 Another place that can grant you the same without forcing you to take a bank credit is… drums, please… Madrid! A personal favourite of ours is and will always remain – Casino Gran Via. If we have to say that accommodation, services and gameplay were perfect – this is the place that deserves the prize. And the city that you see through your balcony awaits you with delicious food and hundreds of touristic attractions.
And just to add some sparkle, we want to share an interesting fact with you. Have you ever watched James Bond's Casino Royale poker scene? The hotel in which everything happened was actually in Karlovy Vary, Czech Republic.
Casino Tourism Development
The development of casino tourism is quite rapid nowadays and more and more countries and states are embracing the possibility to boost their economies. We talked about the pros and cons of casino tourism already, but we would like to underline that no matter that the criminality raises, the entire touristic section of the countries thrives and more cops on the streets is a small price to pay after all, at least according to us.
We reached the end of our article and, hopefully, you learned something new and interesting. Or we even helped you plan your next casino vacation? We hope that you enjoyed your time and wish you a wonderful time gambling.
Frequently Asked Questions
And just to put the cherry on the top, we prepared a section of the most frequently asked questions about casino tourism. Our answers are based on thoughtful research and we will try to keep it as short and informational as possible.
What is casino tourism?
Casino tourism is when people visit a certain place not because of anything else but because of land-based casino structures. Of course, each destination can offer much more than just gambling – from hotels through restaurants to different historical and art museums.
Which are the best casino tourism destinations?
As a starter, this depends on your taste and on the budget that you set for your next vacation. You can go for something extrinsic like Macau or Singapore. You can choose a more familiar, let's say, options like Monaco and Madrid or you can go for the mainstream - Vegas and Atlantic City - the choice is yours!
What are the pros and cons of casino tourism?
The main pro is the boos that casino tourism gives to the economies of countries. They not only gain money from the taxes on gambling but also improve the entire touristic sector. The main cons are usually related to criminal activities – aggression, thefts and even tax evasion.