Slotpartners Affiliate Review – One of the Oldest Casino Affiliate Networks
Through our Slotpartners affiliate review, we will highlight the advantages and disadvantages, if any, of this affiliate. We will discuss the benefits of it being one of the oldest affiliate networks around, what revenue shares it offers, what brands it's associated with, what are the payment methods, what software is used, why we would recommend the Slotpartners affiliate and any other highlights we have come across through our research. Affiliate marketing is top on the agenda for the iGaming industry. The majority of online gaming operators offer the opportunity to become an affiliate partner with attractive benefits.
Leading Casino Affiliate Programme
25% – 60% Revenue Shares
Top Brands
Fruits4Real

Omni Slots

Whamoo Casino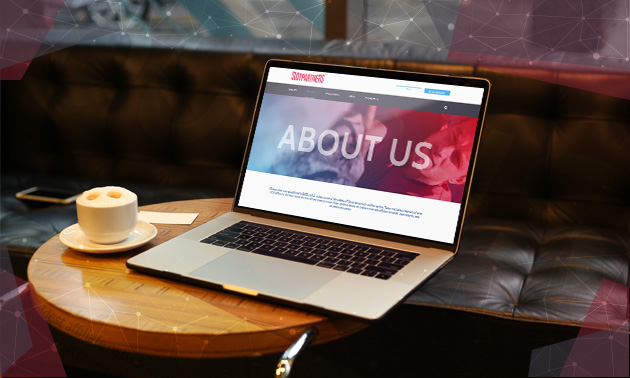 Slotpartners affiliate programme is licenced by the Government of Curacao and safe to join. Its owner and legal representative, Dial Invest International N.V. (DII), is a Curacao based online gaming company. The aim of an affiliate programme is to benefit both parties, from revenue shares to appropriate marketing materials.
The affiliate programme will be associated with various brands, all trying to offer a unique experience to encourage more potential customers. The most notable online casino brand associated with the Slotpartners affiliate programme is Omni Slots. The other brands are Fruits4Real and the recently established Whamoo Casino.
For the first sixty days, the Slotpartners revenue share offered, is up to an amazing 60%. Following this great introductory deal, you can expect a tiered revenue share up to 50%, which is still an excellent percentage. Slotpartners offer other rewards, too, which we will explain in more detail as we progress through our review.
Our Slotpartners affiliate review will bring you more information on the revenue shares, extra benefits and promotions available, the commission plans on offer, the associated brands, payment methods and much more. We want to look behind the scenes at the advertised promise, 'high commissions, great conversion rates and no negative carryover'.
Slotpartners Affiliate Overview – What You Should Know?
Slotpartners has been established in 2008 and has a network of over 1,000 affiliates. It prides itself on a loyal player base, a strong affiliate network which offers high commissions and no negative carryover, and constant innovation ensuring platforms are offering a unique mix of games whilst optimising usability and conversion rates where possible.
There is no cost to joining the Slotpartners affiliate programme, and with the 60% revenue share over 60 days offer, you will earn a commission from every euro which is spent on the platform by players which you have referred. Here are the main advantages and disadvantages of joining Slotpartners:
Slotpartners Advantages and Disadvantages
Unique Casino Brands
Competitive Revenue Shares
Sub Affiliation Scheme
Only One Currency Available
No US Promotion/Players
Limited Payment Methods
In the next section, we will discuss in more detail the commissions available for affiliate partners, but it's worth mentioning again what an excellent advantage it is, especially considering the welcome offer of up to 60%. However, there are only three brands associated with the affiliate programme; this offer unique experiences and promotions.
Slotpartners also offer a sub affiliation scheme, which basically means that aside from earning commission for every player you refer, you can also earn a percentage of any profit made by every affiliate you refer. To assess whether Slotpartners is best suited to your needs, you are advised to read the respective terms and conditions.
Slotpartners Affiliates Commission – Revenue Share & CPA
As already mentioned, Slotpartners' welcome deal rewards you with a 60% revenue share on all new players referred. Regardless of whether you refer 10 or 10,000 new depositing players, you will earn 60% of every euro of the net revenue. After the 60 days, you can benefit from a choice of three different deals, as follows: A Lifetime Revenue Share deal, which is a tiered percentage reward scheme whereby you can earn commission on every euro spent by players you've referred for the rest of their life, up to an amazing 50% revenue share.
In a Slotpartners CPA deal, you will receive an agreed flat rate fee for every referred paying player. The fee can be flexible depending on the amount and quality of players referred. A Hybrid Deal, whereby you not only receive a flat fee for every paying player referred but also a share in the revenue. The hybrid deal will be personalised to match your activities and marketing provision. All deals come with no setup costs and no negative carryover. Also, you will not be charged for any Free or Bonus Spins promotions hosted for players. Read more on the best casino affiliate programmes on our website.
All Associated Slotpartners Affiliate Brands
| Slotpartners Brands | Main Highlight |
| --- | --- |
| 🍒 Fruits4Real Casino | Multiple Software Providers |
| 🎰 Omni Slots | Great Bonuses and Promotions |
| 🏆 Whamoo Casino | Instant Play Casino |
As we have already mentioned, there are three brands associated with the Slotpartners affiliate programme. It is hard to say which is the most popular as they all offer unique promotions. Take, for example, Whamoo Casino, which is aimed at the younger generation (18+) and offers an outstanding welcome package. Omni Slots has an extensive range of software providers with superb game selections on offer. Fruits4Real has recently had a platform overhaul, ensuring a modern and sleek look. It guarantees a new promotion every week and has an extremely loyal player base.
It's great to find out that you can promote all three brands with no change in the Slotpartners revenue share percentages. However, you may find that just one brand suits your purposes. It's always advisable to do your own research on each brand and make an informed choice as to how many brands to promote. With the Lifetime Revenue Share Deal, the net revenue vs revenue share percentages are: $0 – $500 = 25%, $501 – $1,000 = 30%, $1,001 – $5,000 = 35%, $5,001 – $10,000 = 40%, $10,001 – $25,000 = 45%, $25,001 or more = 50%.
Available Payment Methods
Slotpartners affiliate programme offers three different payment methods, Bank Transfer, Skrill and Neteller, which are popular and well-known throughout the iGaming industry. You will need to check with your bank to see if there are any processing fees attached to the payment methods and choose which one suits you best.
Skrill and Neteller tend to be the preferred payment method over a Bank Transfer as the deposit time is instant as oppose to 'up to 2 days' for a Bank Transfer, and the cash-out times typically range from 2 hours to 3 days, whereas a Bank Transfer may take 3 – 10 days. Here are all accepted payment methods by Slotpartners:
As previously mentioned, the only currency used is Euros, which is a little restrictive in comparison with other affiliate programs. To receive a payment from the affiliate, you must have a minimum amount of 100 Euros in your account. If your balance is less, the money will be stored in your account until you are eligible for payment.
Commission payments are made before the 10th of each month for earnings made the month previously. As to when you can expect your payment, this will depend upon your bank or service provider and whether or not you are eligible. We recommend Skrill or Neteller for faster cash-out times.
What Software Does Slotpartners Work With?
Slotpartners work with Egass who provide a fully responsive platform for pc, tablet and smartphone. Its' platforms are specifically designed for affiliate programme management and performance marketing networks in the online gaming industry. The platforms are safe and reliable, being updated regularly with the latest software technology and features.
The brands associated with Slotpartners use industry led software providers, such as NetEnt, Evolution Gaming, Microgaming and many more. The quality of the software provided is regularly checked and certified by third-party auditors. The software providers need to be licenced and must meet certain requirements to operate legally.
Conclusion: Why Choose Slotpartners Casino Affiliate Program?
Slotpartners affiliate programme offers great competitive revenue shares with a fabulous introductory offer of 60% for 60 days. There are three affiliate deals to choose from, which will be personalised to your needs and activity observations. The deal terms are flexible and again will be personalised depending upon the amount and quality of referred players.
The brands associated with Slotpartners offer unique promotions and benefits for players joining, enabling enticing marketing prospects. The brands have industry-led software providers and extensive game selections to please new and seasoned players. With over 1,000 affiliates on board, Slotpartners has a successfully established affiliate scheme.
Up to 50% Up to 45% Up to 40%
Net Revenue of $25,001 +
Net Revenue of $10,001 to $25,000
Net Revenue of $5,001 to $10,000
The tiered revenue share is a great advantage with the Slotpartners affiliate, alongside the no cost for joining and no negative carryover. The three casino brands associated with Slotpartners are individuals in a competitive market, offering loyal player bases, fantastic promotions and welcome bonuses, plus a new to the market casino aimed at younger players (18+).
We must also mention the sub affiliation scheme, which enables you to earn 15% commission on the net commission earned by any affiliates you refer. With such great features, we find that Slotpartners are able to stand tall in its crowd of competitors. If you still want to research more alternatives, you can take a look at the Casumo Affiliates review or the Partners 21 affiliate review on our website.
Popular Questions
As we come to the end of our Slotpartners affiliate review, we understand that you may still have a question or two unanswered or want to revisit a certain section. With this in mind, we have compiled a list of frequently asked questions for you to browse.