Partners 21 Affiliate Review – Bringing Top Value To Network Partners
Welcome to our Partners 21 Affiliate review, where we aim to explore the advantages and possible disadvantages of joining this affiliate programme. We will discover how it is bringing top value to its' affiliates, what revenue share percentages are on offer, what casino brands it's associated with, what software operates the platforms, what payment methods can be used and anything else we find worth telling you about. Most of the online gaming operators offer the opportunity to become an affiliate partner, often with excellent benefits, but what sets Partners 21 away from the crowd?
Top Casino Affiliate Programme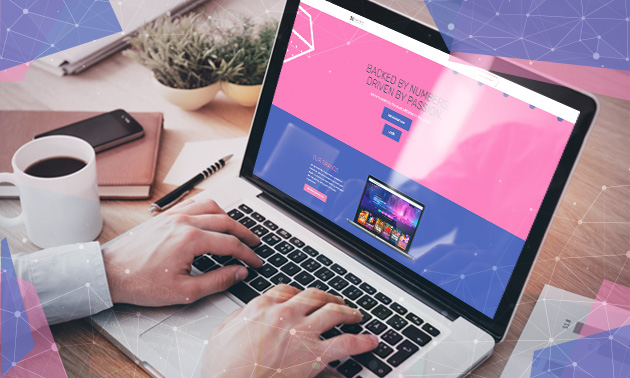 Partners 21 affiliate programme is licenced and regulated by the Malta Gaming Authority, ensuring it is safe to join. The affiliate is owned and operated by Betpoint Group Ltd. The aim of any affiliate programme is to benefit both parties, from a loyal player base to revenue shares, to have the right marketing materials and promotional tools and software.
All casino brands will offer their own unique package from welcome bonuses to regular promotions, hoping to encourage new players to their site. You can read our reviews on top ranking casinos and their promotions, for example, Betway casino, on our website.
It is the agreement of an affiliate partner to promote casino brands associated with the affiliate programme and thus boost the paying players base whilst earning a revenue percentage share. The percentage offered with the Partners 21 revenue share is up to 40% which is quite good in comparison to the affiliate market.
Our Partners 21 affiliate review will share more information about the revenue percentage shares and any extras or promotions available. You are wondering what deals are offered by the affiliate programme, what casino brands are associated with the affiliate, also the software which manages the marketing and advertising tools, the payment methods and much more; continue reading.
Partners 21 Affiliate Overview – What You Should Know?
Partners 21 is owned and operated by Betpoint Group Ltd and was established in 2018. Although seemingly a newly established programme, it is backed by years of casino experience. It is expected that by joining the affiliate programme, you will promote the brands associated with it.
There are no setup fees incurred by joining the Partners 21 affiliate, and you are provided with all the necessary marketing material, tools and software to successfully promote its' brands. The more paying players you refer, the more commission you can potentially earn. Here are the main advantages and disadvantages of joining the Partners 21 affiliate programme:
Partners 21 Advantages and Disadvantages
Multilingual Affiliate Managers
Sub Affiliation Scheme
No Negative Carryover
Only One Payment Method
Limited Countries for Promotion
Only One Currency Available
Partners 21 prides itself on timely payments and super-fast service. It also advertises that they are the 'conversion and retention kings', ensuring a loyal player base. Another distinct advantage to joining the affiliate is that there is no negative carryover, so you start each month on a sure footing.
There are several brands associated with Partners 21 affiliate programme, all offering unique promotions and bonus features to potential new players. It would be wise to check out the casino brands and payment options, along with reading our review. It is always advisable to research and familiarise yourself with the affiliate programme's comprehensive terms and conditions.
Partners 21 Affiliates Commission – Revenue Share & CPA
Partners 21 affiliate programme offers flexible and bespoke deals for every affiliate that joins. You can expect a fixed steady commission rate for the first three months to kickstart your affiliate journey, then following these initial three months, and you will be facing a choice of three options: Firstly, a Lifetime Revenue Share set at 35%, whereby you earn commission on paying players you've referred for their lifetime of playing. Secondly, a Partners 21 CPA (Cost Per Acquisition) option, a pre-determined flat fee, is set at 40% for every paying player referred.
Thirdly, a Hybrid payment scheme, whereby you can enjoy the best of both worlds with a pre-determined flat fee for every referred paying player plus a share in the revenue. To discuss the value and flexibility in these deals, you will need to contact Partners 21 for discussion. The 35% lifetime revenue share may seem a little low compared to others on the market who offer up to 50%. However, it does state on the affiliate programme website that this is a default percentage, implying there could be room for negotiation. You can read more about the best casino affiliate programmes on our website.
All Associated Partners 21 Affiliate Program Brands
| Partners 21 Brands | Main Highlight |
| --- | --- |
| ✔️ 21.Com Casino | An Extensive Software Developers Portfolio |
| 🎰 Justspin | Wide Variety of Casino Games |
| 🥇 NitroCasino | Extensive Library of Software Providers |
| 🏆 UltraCasino | An Abundance of Promotions |
| 💎NeonVegas | Fantastic Selection of Video Slots |
We've highlighted 21.com for you to have a look around as it is the most popular. However, the Partners 21 affiliate programme actually has four other associated brands, namely, Justspin, NitroCasino, UltraCasino and NeonVegas. Each casino brand offers unique promotions and bonuses to attract potentially new depositing players and retain seasoned players. The associated brands are fairly recently established, with 21.com being the longest from 2018, Justspin 2019 and NeonVegas, NitroCasino and UltraCasino the most recent in 2020.
All platforms are licenced under the Malta Gaming Authority, ensuring they are safe to play at. There is plenty to rave about with these casino brands, as follows: NeonVegas has a fantastic selection of video slots with low wagering requirements. Justspin offers a superb variety of games to choose from, 21.com has an incredible welcome package on offer, UltraCasino offers an abundance of promotions, and NitroCasino has an extensive library of software providers.
With Partners 21 affiliate programme, you are able to promote one or all five associated brands, and this does not affect your revenue shares percentage. It's best to have a chat with the affiliate managers, and always advisable to do your own extensive research prior to entering any agreement.
Available Payment Methods
We have found that unusually, Partners 21 only offers one payment method, which is a bank transfer. You may be able to discuss flexibility on this with the affiliate account managers, but this is the only option represented on the affiliate programme's website.
Fortunately, bank transfers are recognised as a popular payment method within the iGaming industry and are safe and reliable. The only downsides to this payment method are the time it takes to deposit (up to 2 days) and the time it takes to cash-out (3-10 days) as opposed to other more popular methods, which have an instant deposit time and 2hrs to 3 days cash-out time range. Here are all accepted payment methods by the Partners 21 affiliate programme:
Commissions are calculated at the end of every month, and payment is made by the 15th of the following month. Partners 21 only work with euros, and as discussed, every deal will be bespoken to meet your individual needs and activity.
All payouts are processed within 7 working days following receipt of an invoice whereby the due date is at least 7 days into the future. Prior to payment, you must have a minimum earnings balance of 500 Euros before payouts are processed. If you have not reached this minimum amount, then your balance will be carried forward to the next month.
What Software Does Partners 21 Affiliate Work With?
Partners 21 affiliate programme is powered by Income Access software, a safe and reliable well-known brand. Income Access services clients worldwide, providing digital marketing services and solutions to the iGaming industry. The software gives you access to comprehensive multi-channel tracking and analytics. Income Access will help drive your conversions, revenue and traffic.
Partners 21′ associated brands also have access to the iGaming leading industry experts in software provision, with developers such as NetEnt, Pragmatic Play, Red Tiger, Quickspin, Betsoft, Reelplay and many more. These software providers are reliable and safe, having been licenced and regulated by third-party auditors.
Conclusion: Why Choose Partners 21 Casino Affiliate Program?
We think Partners 21 affiliate program has earned its ranking through the great features on offer. There are three great payment schemes to choose from, which will be personalised to your individual needs and activities. The commission rates can be negotiated, dependent on the quality and amount of paying players you refer.
You have a great revenue share starting point with 35% for the Lifetime Rev Share scheme and 40% flat fee for the CPA deal, or the best of both worlds if you take the quality Hybrid option. Plus, we mustn't forget that there is no negative carryover, so each month can be like starting afresh.
40% 35% 5%
Cost Per Acquisition
Lifetime Revenue Share
Sub Affiliation Scheme
On top of the potential commissions you can earn, Partners 21 affiliate programme also provides the latest software from Income Access. This should enable you to successfully promote the associated brands and drive traffic to the site through the excellent digital marketing toolbox and solution-focused system.
Another area for profit is the sub affiliation scheme at Partners 21. For every affiliate you refer, you will earn a 5% commission on the net commission they earn. We feel that the Partners 21 affiliate programme stands tall in the sea of competition with the features it has to offer. For comparison purposes, why don't you check out BGO Buddies on our website.
Popular Questions
We hope that our Partners 21 affiliate review has been informative and given a comprehensive overview of the Partners 21 affiliate programme. However, we do understand that you may still have a question or two and so for that reason, we have put together a list of frequently asked questions as follows: