Lemon Partners Review – All Reasons to Join in Detail
Competition can be extremely fierce in certain business sectors, especially those that rely on a steady flow of new customers. For those entities experiencing difficulties in presenting their product themselves, affiliate marketing could be the key. The technique is simple but yet, in most cases, very effective! Many iGaming operators rely on this type of partnership to stay competitive and increase their share. If you are an online merchant looking for additional advertising opportunities or an entrepreneur with a solid virtual presence, don't miss our Lemon Partners review!
Unique Casino Affiliate Programme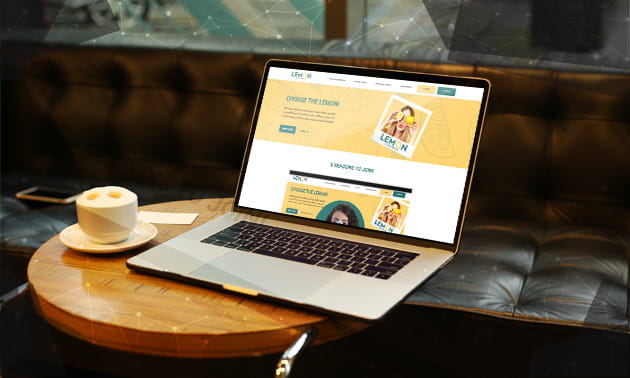 The Lemon Partners affiliate proposal stands out for its flexibility and open source. Pretty much all terms and conditions can be renegotiated, and the company prefers to deal with each partner individually. The programme is licensed and 100% safe to join. It comes with clear and easy-to-understand rules.
The scheme was organised to help the unique Lemon Casino brand to boldly step into a market where the sharks quickly finish the new fish. Knowing that most experienced marketers are also difficult to sign, the operator provides the best conditions and a time-limited commitment within one year.
The customisable Lemon Partners revenue share commission structure is why we so passionately recommend the programme. The operator is ready to discuss and accept the financial requirements of every potential affiliate. Plenty of alternative and hybrid plans are also on the table. Furthermore, no negative terms or any fees are applicable!
If you are interested to learn more about the company's Negative Carryover standpoint, proceed further with the rest of this Lemon Partners review. We'll explain the details behind the offer and some intriguing facts about the associated casino brand. After all, knowing the advantages of the product you are hired to promote is crucial!
Lemon Partners Affiliate Overview – What You Should Know?
Lemon Partners is run by Proton Bulls Ltd, a company with headquarters in London. The programme was established with the launch of Lemon Casino, and so far, it seems to be really attractive to casino affiliate marketers. To join, you only need to have one or many websites under your control.
These pages must be free of any inappropriate content as they will be evaluated by the affiliate management. The programme is a good opportunity for both experienced marketing specialists and rookie webmasters that are just looking for extra income. Here are the main advantages and disadvantages of joining Lemon Partners affiliate programme:
Lemon Partners Advantages and Disadvantages
Custom Revenue Share Plans
CPA, CPL & Hybrid Schemes
Premium Software & 24/7 Support
One Casino Brand
Limited Payment Methods
Commissions Paid in EUR Only
If your websites generate traffic and you would like to monetise it, fill out the application form today. Don't forget to get acquainted with the basic Affiliate Agreement, which the operator conveniently provided on the programme site. Those terms and conditions will help you see the big picture.
Generally, Lemon Partners is reliable and scam-free! We didn't find any negative comments or online feedback, but we all must consider the fact that it's still very new. The associated brand seems to be doing very well, so we might see more online casinos and products for marketing in the near future!
Lemon Partners Commission – Revenue Share & CPA
The affiliate management of Lemon Partners makes individual offers to all applicants according to their previous experience and future potential. As usual, the most attractive is the revenue share commission structure. Here, its basic level is 25% of the accumulated NGR. However, the exact structure varies and will be disclosed to partners only. Our in-depth evaluation has shown that the operator is ready to pay up to 50% or even more. The Net Gaming Revenue is cumulative and the result of your referrals' gross revenue minus the used bonuses and administrative fees.
You don't have to worry about negative balances if you select a revenue share plan. The best casino affiliate programs maintain a No Negative Carryover policy, and so does Lemon Partners. No matter how you end the period, you'll start from scratch the new one! Affiliates can ask for alternative commission plans, including Lemon Partners CPA, CPL, and hybrid schemes. The parent company strives to guarantee the best terms and is ready to consider any suggestion. A sub-affiliate commission type is also possible! If you refer new partners, your remuneration will be 1% of their summed NGR.
All Associated Lemon Partners Brands
| Lemon Casino Brands | Main Highlight |
| --- | --- |
| 🍋 Lemon Casino | Finest Games & Unique Bonus Features |
The Lemon Partners affiliate network currently consists of a single brand – Lemon Casino. It's operated by Orange Entertainment BV. It's a company in an agreement with Curacao's Master licensee Curacao Interactive Licensing NV. The regulator monitors all activities of the operator, standing as a guarantee for its scam-free intentions. That and the flawless platform's encryption (Cloudflare certificate) make the venue safe and secure. Players will not worry about fair play either, as all games come from licensed and trusted studios, like Play'N GO, iSoftBet, NoLimit City, and tens of more. The fabulous Live Casino is powered by Pragmatic Play Live!
Lemon Casino offers a massive number of premium slot titles. Plenty of table classics – roulette, baccarat, video poker, and blackjack, are also available! So, in terms of content, affiliates won't have many issues promoting the brand. Bonuses will affect your NGR but are a strong and powerful tool for attracting new gamblers. Moreover, members can use a variety of depositing and withdrawal methods, including cryptocurrencies, via the Finrax platform. Payments are processed by Proton Bulls Ltd, which is fully owned by Orange Entertainment BV. We can conclude that Lemon Casino is a hot pizza among a hungry crowd!
Available Payment Methods
Lemon Partners affiliates will receive their commissions, without delay, via SEPA bank transfers. That's the only available option in the application form, which at first glance seems like a drawback of the programme. However, if invited to an interview, you can consult with the affiliate management team about alternatives!
The minimum threshold of €100 is rather standard. If you are unable to reach it, the payment will be deferred until you meet this condition. The operator charges no extra fees, but certain administrative charges will be deducted from the gross revenue. Here are all accepted payment method by Lemon Partners:
If you become a part of the Lemon Partners affiliate programme, you can expect your earnings in the first week of the following month. In case of force majeure, some payments could be delayed, but if the threshold is covered, the amount will be paid automatically on the 18th or the next working day.
The company pays in euro, but just like anything else, the currency is subject to negotiations. As an exception of the above-mentioned rule, the operator reserves the right to block commissions for up to 90 days in case of verification failure. However, if you work strictly by the book, payments will arrive quickly!
What Software Does Lemon Partners Work With?
Custom deals, unique brand, transparency, and quick payments are not the only advantages of the Lemon Partner affiliate scheme. The operator uses pixel tracking solutions, APIs, and account management software powered by Mediacle Affiliate Platform (MAP). Partners can take control over their activity and referral network.
MAP ensures an improved success rate of all acquisition campaigns, thanks to the company's vast experience in the field. The comprehensive reporting suite and dynamic tracking parameters are the best features on the market. The award-winning software will be your most powerful tool! Finally, Lemon Partners and MAP provide 24/365 professional affiliate support.
Conclusion: Why Choose Lemon Partners Affiliate Programme?
Our Lemon Partners review is almost over, so let's check on the essentials. The programme has a few significant advantages, despite the short time that has passed since its launch. The custom revenue share offers, reaching the industry top of 50% is one of them. The alternative plans are also worth your attention!
For the time being, there is not a wide variety of products partners can pick from. It's just one casino site, with no sports betting or racing sections. However, the platform is good and excellently loaded by top-notch providers. It definitely has the potential to stay for long, with a few minor upgrades.
Revenue Share CPA, CPL, Hybrid Sub-Affiliate
Up to 50% of NGR
Deal Dependent
1% of Summed Referred Partners' NGR
Lemon Partners impresses with its attention to detail! The company stands up well without promising too much among the huge competition. Indeed, there are programmes, like Galaxy Affiliates, providing a better variety of payment methods and more associated brands, but the terms and payment plans look the same. Another one-brand affiliate programme you should check out is Beem Partners.
The best thing about casino affiliate programmes is that they are rarely exclusive. Marketers are free to join as many networks as they wish and earn sweet commissions from everywhere. As its name suggests, Lemon Partners is fresh and sincere, so we recommend all interested parties to have a second look at it!
Popular Questions
The following FAQ section is the last piece of our Lemon Partners review. If you are missing a detail or two, check our replies to popular questions from the inbox. You can also send your application to the affiliate management and discuss with them the details when they call you back!