King Billy Affiliate Review – Generous Revenue Share on Offer
The iGaming industry is reliant upon affiliate networks to ensure that growth continues and that new customers are being attracted on a regular basis. This means that the majority of companies that offer gaming services also have affiliate programmes. In this King Billy affiliate review, we will be looking at all that is on offer from this affiliate scheme. We will be looking at how potential partners can benefit by signing up as well as considering any disadvantages.
Top-Rated Affiliate Programme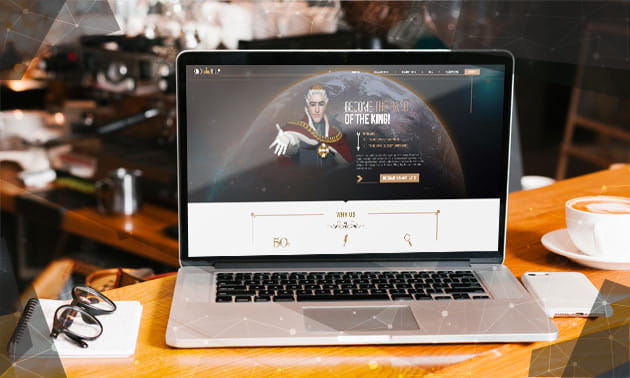 As we have seen, the majority of casinos such as the Grand Ivy have affiliate schemes in place. The King Billy affiliate programme seeks to offer what potential partners are looking for in an affiliate scheme. Of course, an attractive revenue share is a major part of this, and this is one of the things that we will be considering.
Aside from the revenue share, partners need to know that the affiliate programme is safe to join. In the case of the King Billy casino, we can say that this is definitely safe and is appropriately licenced for your protection.
One of the first things to look at is the King Billy revenue share. This goes up to 45% as a standard, but as an introductory offer, new affiliates are rewarded with a guaranteed 50% for the first 3 months. This sets King Billy up there with the best revenue shares on offer.
There is even more on offer that we will be sharing with you, such as extra financial incentives for first-time customer deposits. As a King Billy affiliate, you have the opportunity to be well rewarded and to be supported as they work towards increasing their revenue.
King Billy Affiliate Overview – What You Should Know?
This King Billy affiliate review has shown how it rewards its partners for bringing customers and increased revenue to the King Billy casino. The casino was established in 2017, and by 2019 awards had already been won for its affiliate scheme. The support offered by the network is what makes the difference and assists partners in achieving success.
As with any affiliate programme, there are advantages and disadvantages, and these are things that need to be discussed in a little more detail, which we will do soon. Here are the main advantages and disadvantages of joining the King Billy affiliate programme:
King Billy Affiliate Programme Advantages and Disadvantages
Generous Revenue Share
The Best Software Providers
No Negative Carryover
Few Payment methods
Only One Currency
Limited Countries
This King Billy affiliate review has revealed that the revenue share on offer is particularly impressive. For the first 3 months, partners are rewarded with a 50% share. This reduces to an impressive maximum of 45% following this but still sees the revenue share as being one of the most competitive and generous that there are.
The lack of negative carryover is also a bonus for this scheme and makes it appear even more attractive. Of course, potential partners should take the time to fully read the terms and conditions of this programme to fully understand what is on offer.
King Billy Affiliates Commission – Revenue Share & CPA
The first 3 months see all partners receiving a 50% share of any revenue that is generated. This is a great incentive for potential partners and allows them to get off to a great start. After the first 3 months, the potential earning changes but remain impressive. Generating up to €1,000 sees a 25% share, €1,001-€2,500 sees 30%, €2,501-€5,000 rewards partners with 35%. When €5,001-€10,000 is generated, the partner receives a 40% share. The 45% share comes by generating €10,001 plus.
There is no King Billy CPA option available, but a great positive is that there is no negative carryover either. There are further opportunities to earn with first time deposit bonuses. These bonuses range from 1% to 5%, depending upon the number of deposits that are made in any given month. These extra payments coming on top of an already generous revenue share means that King Billy can be seen as one of the best casino affiliate programmes.
All Associated King Billy Affiliate Program Brands
| King Billy Affiliate Programme Brands | Main Highlight |
| --- | --- |
| 🏅 King Billy Casino | A Great Selection of Online Slots |
When it comes to brands that are promoted by the King Billy affiliate programme, all efforts are focused on the King Billy casino site. Although other affiliate programmes may offer a variety of brands that can be targeted, limiting this to just one avoids any complications and makes the whole process much easier for partners. There is no confusion over the revenue share on offer from various sites as you always know that you are directing traffic to the same one.
The King Billy games themselves offer a great experience for customers. The online casino is mobile friendly and offers players quick withdrawals. The site also uses iTech Labs to ensure that it is a fair casino to play at. This means that partners are directing people to a trusted casino, and this helps to increase conversion rates, and this means that there is also the opportunity for partners to increase their income.
Available Payment Methods
When looking at any affiliate programme, it is important to consider the number of payment methods that are on offer. Perhaps more important than the number is that the ones that are offered are known to be safe, reliable, and secure. The King Billy affiliate programme delivers on this front.
While the number of payment methods is limited, it is true to say that they are methods that are popular amongst those who receive online payments and are known to be secure. This gives confidence to affiliate partners. Here are all accepted payment methods by the King Billy affiliate programme:
When it comes to choosing the right payment method as a partner, it is worth being aware of the minimum withdrawal amounts that are set here. If opting for a bank transfer, the minimum amount that can be withdrawn is €300. When choosing Skrill as your favoured payment method, the minimum withdrawal amount is reduced to €100.
The King Billy affiliate scheme is restricted to paying out only in Euros, so it is possible that there may be conversion fees depending on your location. All commissions are calculated monthly, and partners are paid on the 25th of each month without fail.
What Software Does King Billy Casino Affiliate Programme Work With?
What is just as important as the front-facing site of an affiliate programme is the software that powers the backend. King Billy is partnered with Income Access, and this is great news for partners. Income Access has been established in 2002 and works with many companies in the iGaming industry to provide affiliate schemes.
The King Billy casino itself also has great software providers behind it. There are a host of quality King Billy games on offer, and these come from developers such as NetEnt, iSoftBet, Pragmatic Play, Yggdrasil, and Evolution Gaming. These providers allow for a fair and exciting playing experience.
Conclusion: Why Choose King Billy Casino Affiliate Program?
When considering if the King Billy casino affiliate programme is for you, it is worth remembering how successful this has been in a relatively short period of time. Having launched the King Billy casino in 2017, the affiliate scheme was already winning awards by 2019. The newness of this scheme does not detract from its trustworthiness.
It is also worthy of mentioning again the revenue share that is on offer with this scheme. After the introductory 3 months, the top level of revenue share is set at 45%. Other programmes offer 50%, but the level offered here is still respectable.
Up to 45% Up to 40% Up to 35%
For referral revenues of €10,001 or more
For referral revenues up to €10,000
For referral revenues up to €5,000
Of course, there is more to this affiliate programme than the revenue share that is on offer. One major positive point for King Billy is that there is no negative carryover each month. This is something that is certainly not standard, and so it is great to see.
The King Billy scheme is restricted to one brand, being the King Billy casino. If partners are seeking a scheme where there are more brands to promote then it may be worth considering the Ivy Affiliates programme, the Slotpartners affiliate program, or Partners 21. Here several casino brands can be promoted as well as competitive revenue shares.
Popular Questions
That brings us to the end of our King Billy affiliate review, but there are times when readers will sometimes have more questions. Below we have put together a list of the most frequently asked questions, and so you will be able to find answers to any of your queries there.