Can We See Surprises in Fury vs Wilder 3?
Generally speaking, the match can go either way due to the diverse and effective ways both men dismantle their opponents. Wilder is always looking for that one heavy punch that could bail him out at any time – he rightfully claims that he has to be perfect only for two seconds in each match. Tyson Fury, on the other hand, has always relied on his boxing abilities, foot movement, and throwing punches from impossible angles. Apart from that, the "Gypsy King" proved that he could also be quite dangerous with outstanding improvement in his power shots.
However, can both fighters change their styles? Everything is possible, and we do expect Deontay Wilder to come more prepared in terms of boxing technique and movement. Fury, on the other hand, can't bring much more to the table due to his already well-developed boxing skills and improved power. He'll most probably make some minor adjustments based on the assumption that Wilder will be more prepared. Based on these facts, let's see what would the three most probable outcomes of the third Wilder vs Fury fight be:
1. Fury Beats Wilder by Knockout
Although in the second Deontay Wilder vs Tyson Fury fight nobody believed that the challenger would knock out the "Bronze Bomber", Fury once again shocked the world and won via technical stoppage. To make matters even more convincing, one of Wilder's trainers threw in the towel even though Deontay was frustrated with this decision.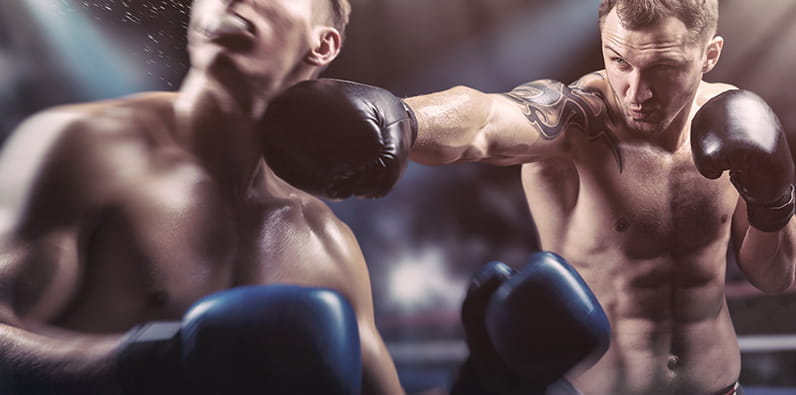 The fight was a dominant performance by Fury who constantly pressured his opponent and dropped him two times before the victory. We can clearly see that happening once again if the WBC champion decides to stick to his old game plan. Some of the best gambling sites in the USA will most likely give more favorable odds for such a method of winning. However, Wilder should never be underestimated!
2. Wilder Beats Fury by Knockout
The "Bronze Bomber" has proven himself as one of the most ruthless punchers in boxing history. Although he has one loss and one draw on his record, his KO ratio is through the roof – 41 knockouts in 42 victories. Regardless of his opponent, every boxer needs to come well-prepared for a fight with Deontay as his straight right hand and left hook can put down every current heavyweight.
However, Tyson Fury was able to stand up from the knockdown he suffered in the 12th round of the first Fury vs Wilder fight. Still, the power of the former WBC champion shouldn't be overlooked as everything can go downhill if Wilder throws the perfect shot. Apart from that, the conditioning of Fury also might be questionable, depending on his training camp. His big cut from his match with Otto Wallin might also open, so the "Gypsy King" isn't invincible.
3. Fury Wins by Unanimous Decision
If an expert compares boxing and MMA, he'll most likely tell you that one of the differences in both sports is that boxers require more endurance. That's because championship fights in the "sweet science" can last up to 12 rounds, while MMA title bouts are up to 5 rounds. When it comes to going the full distance of a fight, Tyson Fury is much more experienced than Wilder, who has heard the final bell only two times in his career.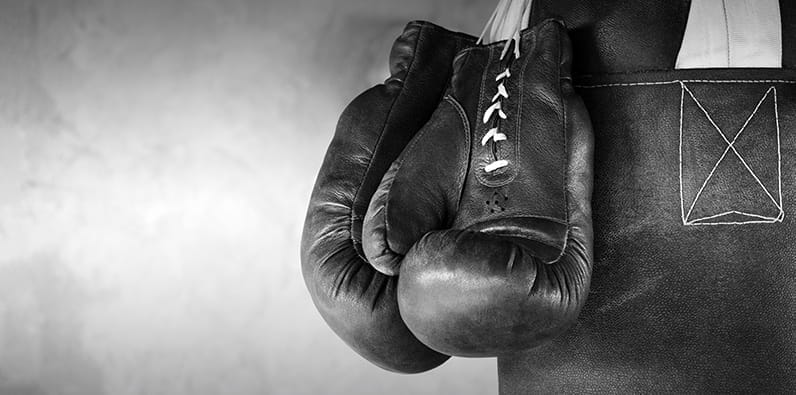 Apart from that, Fury can get back to his old tactics from his win against Wladimir Klitschko – another great puncher and a former heavyweight champion. The "Gypsy King" was able to confuse "Dr Steelhammer" with his awkward style, resulting in a comfortable unanimous decision win over Klitschko. The tactics which Tyson used might work against Wilder as well since both he and Wladimir were big punchers with a similar stance and technique. Furthermore, Fury is an excellent boxer, and a win on points definitely shouldn't be overruled.
The Least Likely Outcome of the Deontay Wilder vs Tyson Fury Fight
Even if Wilder make one of the greatest sports comebacks from his loss, we simply can't see him winning by a decision. His style is too offensive, and he doesn't have the technique to go toe-to-toe with Fury for 12 rounds. Tyson is an elusive and slick boxer, who throws shots from unorthodox angles. He can also quickly switch his stance to southpaw, confusing Wilder even more. These skills can be too much for the "Bronze Bomber" to deal with, ultimately resulting in a second loss from the "Gypsy King".
Another outcome we can't see happening is a second draw between both men. While this match might be a routine one for Fury, Wilder is expected to go all-in, searching for a decisive knockout victory. For the time being, the champion has a strong psychological advantage, as Deontay has decided to keep his appearances low-profile and focus on the upcoming bout. Regardless of how the match goes, it's highly unlikely we'll see both of the fighters' hands raised after the final bell.
The Wilder vs Fury Date – When Will the Fight Happen?
Due to the current Covid-19 pandemic, it's hard to give a definite date when it comes to the Wilder vs Fury fight. Top Rank, the promotional company which currently manages Tyson Fury, wants the fight to be staged in front of a crowd, which is highly unlikely to happen. There have been rumours for December of 2020, or the beginning of 2021, but nothing serious has been decided as of today.
On the other hand, Wilder and his team have been silent for a lot of time, and we do hope that they will break that silence soon enough. Furthermore, Fury has been quite active on social media, expressing his frustration that he won't wait for the "Bronze Bomber" forever. That's more than understandable having in mind the fact that most fans want to see the Fury vs Joshua fight, being made, and time is ticking away.
Tyson Fury vs Deontay Wilder Odds – the Predictions
Having in mind the domination of the "Gypsy King" in the second fight and the tough spot in which Wilder currently finds himself, we would have to lean towards Tyson for getting the victory. Deontay has been widely considered as a one-dimensional fighter who relies heavily on his right hand, so we can't expect too many improvements in his game plan. However, let's see what the objective factors that can determine the Tyson Fury vs Deontay Wilder odds are:
| | | |
| --- | --- | --- |
| Stats | Tyson Fury | Deontay Wilder |
| Age: | 32 | 34 |
| Height: | 6 ft 9 in | 6 ft 7 in |
| Weight: | 273 lb | 231 lb |
| Boxing Record: | 30-0-1 | 42-1-1 |
| Wins by KO: | 21 KO's | 41 KO's |
| Stance: | Orthodox | Orthodox |
| Style: | Elusive, Great Movement | Offensive, Great Power Shots |
As you can see, the height, weight, and age advantages are on the side of the champion. Furthermore, Fury showed that he is capable of making major adjustments to his offence which proved to be highly successful in the second bout. He also has a psychological advantage against Wilder, which shouldn't be underestimated. Having all those in mind, we do expect some of the most recommendable sports platforms like the ones in the best USA online casinos to place Fury as a heavy favorite. All fans are certain that the third Wilder vs Fury fight will bring the same fireworks like the previous two gladiator clashes.
FAQ's About Fury vs Wilder 3
When we talk about one of the most anticipated boxing fights, there surely will be questions that need proper answering. We've made sure to gather the most popular queries in the following section, so do check it out for more expert information!