There are many different types of fruit slots including old-school machines with only one payline and the famous Bar, 7 and Bell symbols, as well as more complicated video games with advanced animations, hundreds of paylines, indulging storylines and plenty of other symbols on the reels. You will find three reasons why the fruity slots are so popular and why they are preferred by so many gamblers around the world.
Of course, they are not the best slots by any means when it comes down to visual elements and features, and it is widely known that it is almost impossible to get good payouts from the fruit slot machines. Nevertheless, you can play them at every online or land-based casino! There are even players who normally say 'fruit' instead of 'slot' machines. With this in mind, there is something else that make those delicious slots so popular among the majority of casino players. We subdivided those reasons into three groups: the impressive historical background, the sentimental element and the modern opportunity to play fruit slots online.
The Fruity Slots Have the Longest Historical Legacy
Some may say that roulette is the oldest casino game with a legacy dating back to the middle of 18th century, while others may say that the Crusades first played craps way back at the beginning of 12th century. Well, the slot machines also have an impressive historical background with the fruity slots being the oldest. Their journey started nearly two centuries ago in America when the gamblers received their winnings in the form of chewing gums with various flavours and colours from simplified casino machines. Later on, various candy machines were used as a loophole of the strict for that time anti-gambling laws. Each of those machines rewarded the winning players with all sorts of candies and chewing gums with different fruit flavours.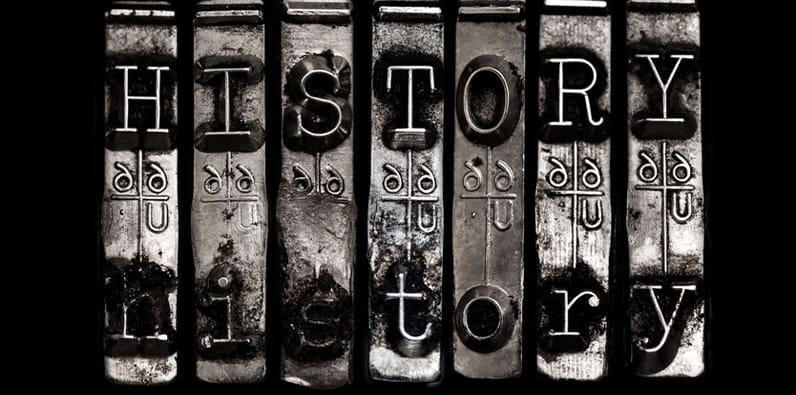 Those games transformed into the Charles Fay's Liberty Bell which is also popular as the world's first modern slot machine. It is believed to be created in 1895 and, actually, it had only three reels with no fruity symbols at all. Only a dozen years later, in 1907, a Chicago-based company started to produce their own slightly modified version (the famous slot Mills Liberty Bell) which indeed featured fruit symbols on the reels, replacing the old-fashioned ones. Casinos from all around the world started to incorporate those fruity slots as their top machine games. In 1963, the first electromechanical fruit slot was created by Bally. It was named Money Honey and there were different fruity symbols on its reels including grapes, plums and lemons among others.
The digital age began shortly after that and the payout of the fruit slots was for the first time electronically provided and not by a human attendant. The first video slot was released in 1975 by the Fortune Coin Company and the next years revealed a lot of opportunities to play fruit slots online too. Yet, those are only the main highlights in the history of fruit slots. You can read our special blog post about the history of slot machines if you want to learn more. Nowadays, some players play fruit slots just because of their impressive historical background.
A Source of Sentimental Memorabilia and Nostalgia
Respectively, such a long legacy is the best source of memorabilia and nostalgia. That's exactly our reason No.2 why the fruit slots machine games were and are so popular. When you enter a huge casino and you see an entire floor filled with gaming machines, you probably take a quick walk around to search for the fruit slots. Those games are mostly classic slot machines and thus, they remind us of the old times when there was only one payline available in the middle of the reels. Then, the most modern fruit slots had just about 3 paylines. You probably don't remember those old times some 40 years ago but, now, you can still find a lot of classic slot machines in the top land-based or at online casinos which offer such a nostalgic gambling experience.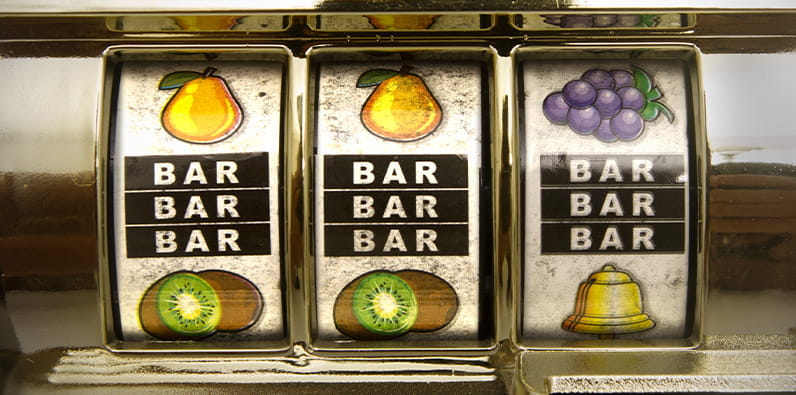 For instance, among the many different types of online slot machines, you can find many that have only 1 payline, as well as various fruit symbols on the reels and even jackpots. Without a doubt, the best way to enjoy a sentimental sense of memorabilia and nostalgia is to play those classic fruit slots in a land-based casino. On the other hand, with the progress of the modern technologies and internet, you can take advantage of even more opportunities to enjoy those delicious slots by playing online, from the comfort of your home, and that's exactly what our next reason is!
Plenty of Options to Play Fruit Slots Online
Let's face it: there is nothing better than the nostalgic feeling of playing classic fruity slots with a huge historical legacy but also playing them in absolute comfort, at once! You can do so by playing fruity slots online. Some of the best online casinos offer entire sections with classic games where you can easily find dozens of fruit machines. Just take a look at the following screenshots from three popular fruit slots and we will go into details right next.
Mega Joker

Mocha Orange

Fruit Case
Mega Joker – This 3-reel 3-row classic slot by NetEnt has only 5 paylines but some unique features like a secondary play area, a progressive jackpot and a Supermeter. It is a perfect low-stakes fruit machine that allows you to bet with a coin value as low as 10p, while the featured fruit symbols are: watermelons, grapes, lemons, oranges and cherries.
Mocha Orange – This is perhaps the most famous classic slot that features only three reels and one payline in the middle. It is released by Microgaming and it has only a couple of specials such as a Wild symbol that plays the role of a multiplier. Otherwise Mocha Orange is one of the low-stakes easy slots that can be played by everyone. There are no special skills required. The oranges are the only fruit symbols.
Fruit Case – This is a modern fruit slot produced by NetEnt in 2013. It features a 5×3 play area and 20 paylines. It has several special features such as cascading symbols, multipliers and wilds, while the fine-tuning of the bets makes it suitable for high-stakes players, as well as for less experienced ones. The fruit symbols on the reels are strawberries, oranges, lemons and something that looks like а pear.
Entering the electronic age revealed an unmatched variety of opportunities but that was quite some time ago. Now, we are way into that electronic age and the options to play fruit slots online give a lot of benefits and privileges that you can find anywhere else. For example, we have a huge list with 3-reel slots and each of them can be played online, offering you the feel as if you are a part of a land-based casino surrounded by classic fruit machines.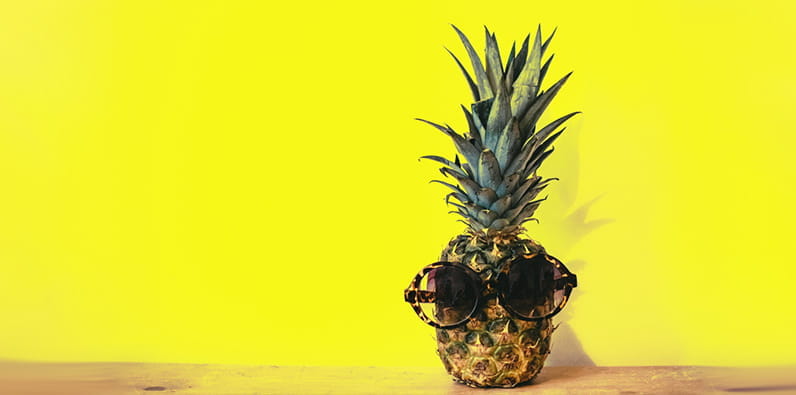 Classic machines with fruits are also known to be easy slots. They have either one or three paylines and not a lot of features like scatters or wild symbols, special free spins and bonus levels, or futuristic animations. The simple sounds and gameplays transform the fruit machines into really easy slots while the low payouts make them perfect for first-time or less experienced players. So, that's why the option to play fruit slots online is the third reason that makes the games with cherries, pineapples, plums and melons, so popular!
So How About You? – What Are Your Favourite Fruity Slots?
Do you like to play fruit slots online or in a big land-based casino? What are your favourite winning fruit symbols: pineapple, cherry, lemon or something else? If you still don't have a favourite game, check out again the top three fruit slots recommended above, give them a try and you may find your favourite pastime. Either way, you will need only a couple of minutes in the gameplay to see for yourself why the fruity slots are so popular! Alternatively, you can have a look at the best UK online roulette casinos if you want to diversify your slot experience.