Yet, while the video games industry was quick to jump on the VR hype train, along with video and image sharing platforms, a big portion of the entertainment sector is still hesitant about it. Cinemas, for example, have only just started offering VR experiences less than two years ago, and they are still few and far in between. As for VR casinos, there are only a handful of them, and they are not as successful as one would expect.
That being said, though, the interest in VR technology continues to grow, both in the gambling sector and outside of it. But since we're here to talk about casinos, let us ignore the rest (at least to an extent) and focus on the task at hand. With VR being the very likely future of the industry, let us take a look at what VR casinos could become and what they would need to get to the top of the online gaming scene.
What VR Casinos Will Need to Succeed?
VR technology currently caters mostly to gamers and there is a very simple reason for that. People play video games in order to escape reality and experience something they cannot otherwise. You want to shoot robots on the streets of a city? Robo Recall has you covered. How about piloting the USS Enterprise? Star Trek: Bridge Crew is just what you need. If you look at the best-selling video games for VR, they offer exciting, action-packed adventures that you cannot recreate in the real world. Except for Job Simulator, of course, which is exactly what its title suggests.
The majority of the online gamblers, however, do not have the powerful gaming rigs that the current VR audience possesses. Mobile VR platforms are also a thing, but according to YouGov.co.uk, a year ago only 6% of the UK population owned mobile VR headsets. While the numbers have certainly grown since then, we can't imagine they have done so by a lot. What's more, mobile VR platforms are simply not powerful enough to provide the immersive atmosphere of a top-notch casino.
In the end of the day, VR casinos will either have to target current video game enthusiasts and turn them into gamblers, or they will only have to cater to those current gamblers that have a system, powerful enough to support VR.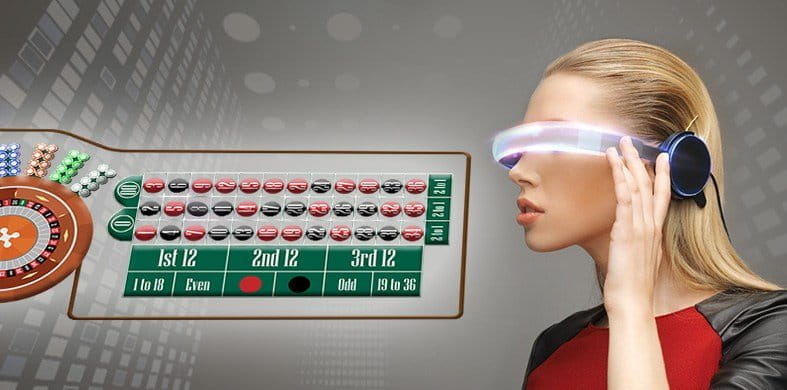 Yet, there is a third option as well, and that would be to simply wait. VR is still very new, and its system requirements might look quite daunting for the average PC owner. However, the development of computer hardware moves at a lightning-quick pace, so rigs that can support the current VR offerings might become the norm very soon. This is the most likely time for VR to become a regular feature, instead of an expensive gimmick. It would also be the best time to hit the market strong with any form of entertainment, gambling sites included.
And if it so happens that VR doesn't stick around for long enough, casino operators that opted to wait will save some money in the end. VR development is not cheap, yet when it comes to making profits, it can often be a hit-and-miss kind of deal.
Current VR Casinos
When it comes to current offerings for VR casinos, there are very few for you to choose from. In fact, there are only two worth mentioning.
The first is called SlotsMillion and, as you can probably guess, it offers slot games. These include some of the best-known games in the industry, such as Starburst and Gonzo's Quest, but taken to a 3D VR environment. However, most of them are merely the same 2D games, played on virtual screens in the 3D space. What we think of when we hear "VR slots" is something a bit more immersive. Also, SlotsMillion is only available for Oculus Rift. Yet, if you do not possess a VR headset, you can still play it on your PC in regular 3D.
If you are a fan of online poker sites and games, you also have an option. PokerVR is available on Oculus Rift, Samsung Gear VR, and Daydream. It currently offers poker only, but the development roadmap includes other popular casino games as well. What's more, it comes with cross-platform multiplayers, so players on different VR platforms can play together. It is also far more immersive, thanks to the spatial voice chat and 3D avatars that mimic players' movements.
Of course, all VR casinos have their fair share of problems and that is completely normal. After all, the technology is still largely unexplored, developers haven't had the chance to gain some experience with it, and the hardware is just not quite there yet. So, there will be bugs and glitches that may emerge. And yet, this doesn't make the VR experience less impressive in any way.
What Comes Next?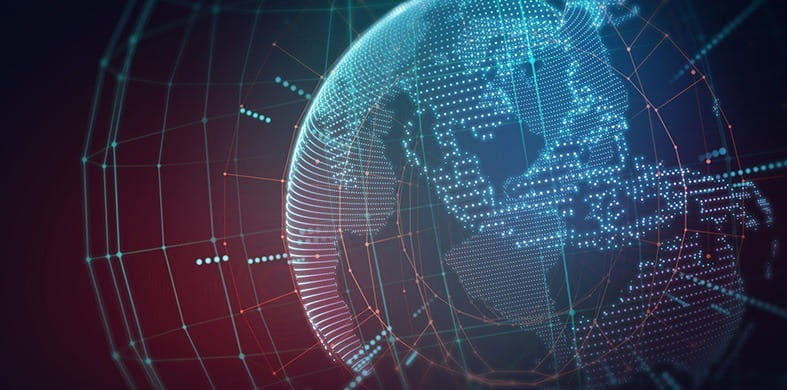 As VR hardware develops further, so will the software solutions that come with it. There is still plenty of time before virtual reality makes it to the mainstream, but it is slowly creeping its way towards it. Developers are still experimenting with how to best approach the technology, so they will gain some more experience and know-how too.
However, when all the pieces fall into place in the near future, we can expect some great things. Going to the casino will not require you to take your pyjamas off, or even leave your home at all. You will be able to play some high-stakes blackjack from the comfort of your own couch, with a cup of freshly-brewed coffee of your favourite brand.
Furthermore, VR technology allows developers to create some impossible experiences for the players. Do you want to play blackjack in a cave full of dragons? Or, perhaps, play some cards in Ancient Egypt? How about roulette in zero gravity? Okay, that last one will not quite work, as gravity is a big part of roulette, but you get the point.
Yet, a long time will pass before land-based casinos feel the pressure to stay competitive. VR technology is still many decades away from accurately recreating the tactile feel of handling a real stack of chips or touching the glossy back of a playing card. And those that do not care about the feeling of a real casino have long moved online. Still, who knows what will happen 100 years from now.