In order to answer these questions, as well as many others, we've put this piece together. So, let us take a look at the gambling statistics for the UK. We're sure that you can probably guess some of the numbers relatively correctly. However, there are some that will most likely surprise you. So, without further ado, here are some of the key numbers from the UK gambling scene.
Who Gambles the Most?
Let's start by identifying who actually gambles in the UK, shall we? According to 2016 data from the UK Gambling Commission, 48% of people in the UK participate in gambling activities. This, however, includes those that buy National Lottery tickets. And we're pretty sure a lot of people wouldn't consider themselves gamblers based on that. So, if we exclude those that only play the lottery every now and again, only 33% of UK citizens gamble.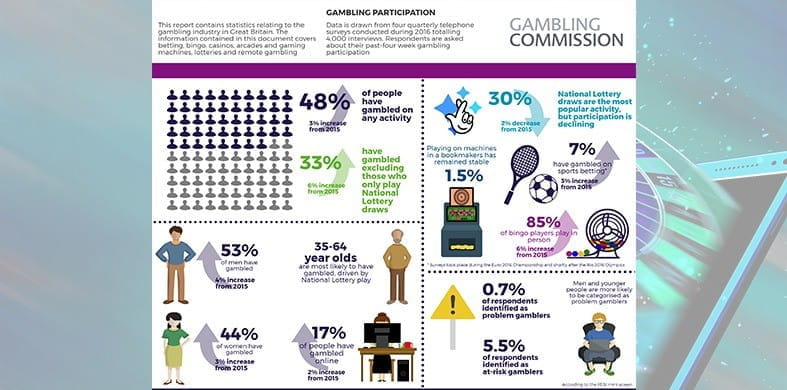 When it comes down to which gender gambles more, I think it's no surprise that men are in the lead. 52.6% of surveyed men have said that they gamble, while only 44.3% of women do so. And while the difference is only 8.3%, it is still noticeable. If we exclude the lottery data, though, the picture is a bit different – 36.5% of men and 30.1% of women have said they gamble.
When it comes to age, people between 35 and 44 years old are most likely to gamble, thanks to the National Lottery. The Gambling Commission reports that 49.2% of people in that age range gamble. However, if we exclude lottery data, those between 25 and 34 are more likely to place wagers, with 38.6% of them participating in gambling activity. They are closely followed by those aged between 16 and 24, with 34.8%.
Online vs Land-Based Casinos
When it comes to the choice between online and land-based venues, the numbers might surprise you. While nearly half of respondents in the UKGC study have said they gamble, merely 21.3% of men and 13.5% of women do so online. And if the National Lottery products are excluded, only 12.8% of all respondents gamble online – 16.1% of men and 9.6% of women.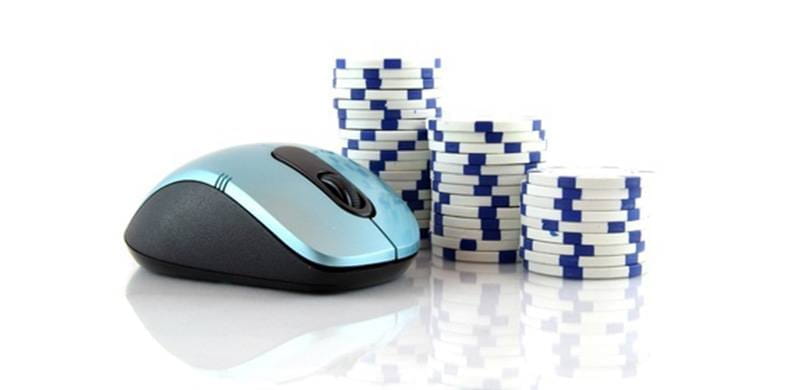 However, despite the lower participation rates, online gambling venues appear to be far more profitable than land-based ones. According to official statistics, in 2016, remote venues for betting, bingo, and casino games that operate in the UK have reached a gross gambling yield of just over £4.7 billion. The gross gambling yield (GGY) shows the amount of money retained by operators after any winnings are paid but before any tax deductions and operational expenses.
On the other hand, land-based venues are seeing far lower figures. Betting operators have managed a GGY of £3.35 billion, which is the highest of all land-based venue types. Brick-and-mortar casinos sit at just £1.16 billion, bingo establishments follow with just under £687 million, and arcades managed just £414 million GGY. Even the National Lottery's combined online and offline GGY cannot compete with remote casinos, as it sits at just £2.98 billion.
Online Casino Statistics
Leaving land-based venues aside, let us take a look at what the online gambling sector profits from the most. Don't miss the chance to read all or at least some of our casino reviews where you can learn plenty of details concerning the best gambling sites, their game portfolios, promotions, and so much more. We also provide official data published on the UKGC or other regulatory organisations, and we put all the online casinos to test. Naturally, casino games are the biggest revenue generator and they account for 55.5% of the 2016 online GGY, comfortably sitting at £2.62 billion. They are followed by regular betting with £1.74 billion. In the meantime, betting exchanges, pool betting, and bingo managed a GGY of £365.6 million combined.
When it comes to the types of online casino games that generate the most revenue for operators, it comes as no surprise that slots lead the charge with £1.69 billion or just under 65% of the total online casinos GGY. Table games take just under 16% with £414.5 million GGY and card games sit at £205.4 million (7.8%). All other games combine to a not-so-grand total of £309.37 million (11.8%).
But, how much does an online casino really make per year? While the UK Gambling Commission has not released an official number on how many venues this included, we can safely assume that the statistics we talked about so far cover all of their licensees. We do not know how many online casinos were active in 2016, but according to the UKGC database, there are currently 201 active remote casino licenses. So, if we apply that to the 2016 GGY data, our rough estimate would be that an online casino makes just over £13 million per year, before tax deductions and operating costs.
Gambling and Society
When it comes down to social statistics, associated with gambling, I think we can all agree that the most important one that we need to address is the percentage of problem gamblers. According to the 2016 data, a total of 0.7% of respondents were identified as problem gamblers – 1.2% of the men and 0.1% of the women. That is a slight increase from the 0.5% total of previous years. When it comes to age, those between 16 and 24 are most likely to have a gambling problem, with 1.4% of them being identified as having such. They are closely followed by 1.1% of those between 35 and 44. All other age groups see a problem gamblers percentage of under 1%.
The respondents that were identified as at-risk of developing a problem were 5.5% of the total – 7.7% of the men and 3.5% of the women. 1.8% were at moderate risk, while 3.7% were at low risk of developing a problem.
In the meantime, the number of self-exclusions practised in the online gaming industry has skyrocketed. In the period March 2016 – April 2017, there were a total of 1,148,806 self-exclusions, as opposed to 618,737 in the twelve months before. That's an increase of over 85%. There were also 75,891 known breaches of self-exclusion, an increase of 105% for the previous 12 months.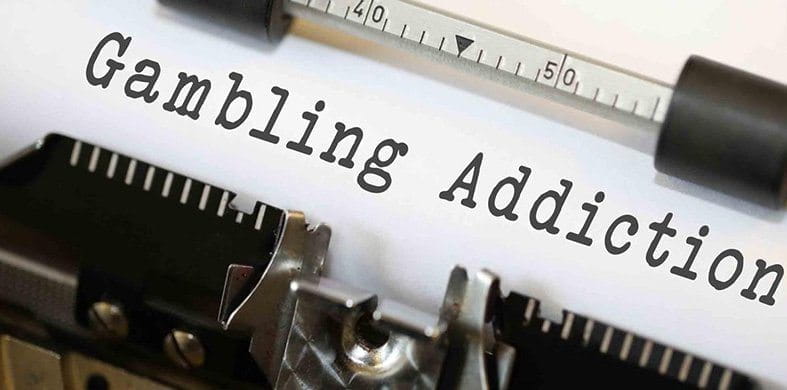 Gambling among minors also seems to be on the rise. A total of 55,646 people were unable to prove their age after they have gambled. This is a small increase for the previous 12-month period, but it is almost 300% more than two years before that.
As for the number of accounts, there were 31.85 million new registrations in remote venues. However, this doesn't mean that all of them actually gambled. In fact, there were only 28.87 million active accounts, both newly registered and those that were created some time ago. And across all accounts with licensed online operators, there were just over £666 million held.
However, the gambling industry also has some benefits for our society. It provides jobs for a lot of people. To be precise, there were 106,236 employees in the UK gambling industry. Of them, merely 7,802 (7.4%) worked for remote operators. And while the total number of employees has dropped by 1% from the previous 12-month period, those in the online industry have increased by 22.6%. And as live online games continue to grow in popularity, this number is only set to increase further.
Conclusion
At a glance, it may seem like gambling is becoming increasingly popular. Especially considering all the flack that FOBTs have been receiving in the past few years. However, just like the loudest people in a crowd are usually the fewest, so is the case with these much-criticized machines.
And while the majority of the gambling sector makes less money than previous years or retains the same level, online operators are rolling in cash. The online sector GGY has grown by 11%, a success which is only rivalled by the 16% of land-based casinos. In the meantime, in-person bingo, arcades, and betting shops have not seen much of a change, compared to previous years.
The National Lottery has witnessed a serious decline in its GGY, though. For twelve months, it has dropped by almost 13%, reaching a grand total of £2.98 billion for the period April 2016-March 2017. That is the first time it has dropped so low since 2010.
And yet, when you add all of the numbers up, the total GGY in the UK has increased just barely. The difference is only 2.16% and the total money retained by operators is £13.76 billion.