1.) The Newbie
This is a super obvious one but still – there is always at least one newbie in the online casino! This is the person that tries to be super friendly with everyone and plays it cool when he/she doesn't know what's going on. Appears super savvy when it comes to gameplay and bets but in the meantime, you notice how he/she places bets in the very last minute and asks multiple stupid questions in the live chat. And when you see that the newbie is super confused and you're suddenly very confident that you'll win – bam! – he/she wins! Delightful!
2.) The Old Dog
The absolute opposite of the newbie – the old dog! Usually a guy in his early 40-ies or 50-ies, most likely a very cocky person with a sharp sense of humour, that knows all the magician's tricks and ruins all the fun for other players! He will judge you, he will take all your money and will show you that he isn't playing any games (hahahaha…okay, we'll stop here). And in the end, he'll still be the best person you'll meet on the table. Why? Because he's probably the only one that really knows how things are done! Speaking of the latter, you can be one step further to the old dogs if you check our sign up bonus mobile casino deals, where the excitement is guaranteed!
3.) The Black Cat
We know there're a lot of animal references going on, but just bear with us (can't stop pun-ing!)! So, you probably know what we mean by a black cat – that's right, bad luck or no luck at all! This is probably one of our favourite online gambler types for several reasons. One, because this person simply has no luck in games – always loses, always places the wrong bets, it's like he/she is cursed. Second, and most important, no matter all that, this person doesn't give up and keeps on visiting and playing the best free spins bonus offers at the online casino! Props to that!
4.) The Cheap Thrill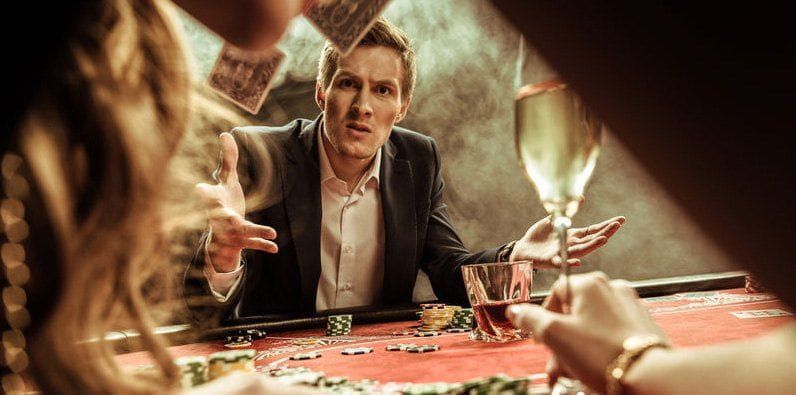 We love Sia – she's definitely a really good singer and writes good songs like this. But the Cheap Thrill person is a different story! This is the guy (or lady) that will annoy you a 100% at a game because he/she is just a cheapster. You can see their enthusiasm and their confidence while playing, but everything is ruined once you look at their bets and see that they're less than a pound. Another very related expression for these people is 'play safe' or 'I'm just checking'. Regardless, these people still have fun and do not do any harm to other players, so we tolerate them!
5.) The Phantom
Oh, another player! Hi, how are…Oh, he's gone. Oh wait, he came back! Welcome to…Oh, gone again. Sounds familiar? Well, he has nothing to do with the popular opera, but he is a frequent guest at casino tables! This is the person that pops up unexpectedly at the table, looks around and then disappears. The Phantom never places bets, never or rarely takes part in live chat conversations and…never actually plays! Sounds weird, looks weird and mysterious, but it's quite fun to be honest. The random appearance and vanishing of this person is a great conversation starter and a great way to distract the others when placing bets.
6.) The Angry Parrot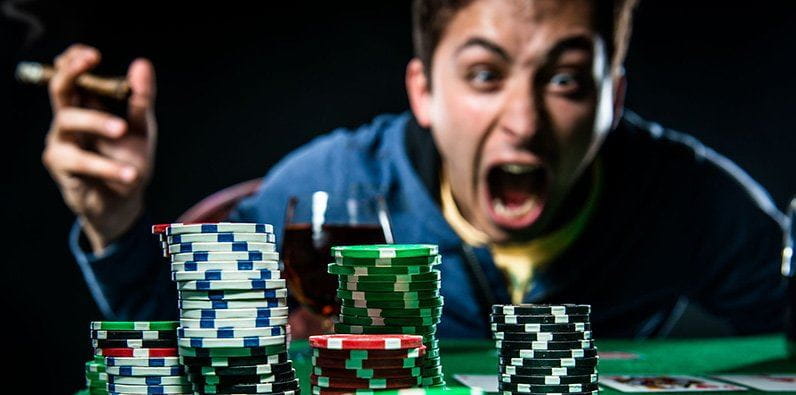 Or, 'The Drama Queen'. Now, this one is a natural disaster! This is the person that plays relatively well but still loses sometimes. And when he/she does lose, you better exit the game as quick as possible! The Angry Parrot will get mad, will start yelling on the mic (if there is an opportunity) or/and will write all in CAPITAL in the live chat. Why a parrot? Because this person cannot stop repeating how he/she lost at the game, how the dealer can't do his job properly and will most probably cuss like a pirate. Yikes! Don't be that person!
7.) The Chill Pill
Finally, the Chill Pill. This is the type of person we all should be! The Chill Pill is having the time of his/her life – pops in at a random game, plays a little bit, he/she might win or might lose, but he/she doesn't give a care in the world. These people are so relaxed and happy while playing that we think that they might have had some of their friend's special cake (you know). But it's really fun to be in a game with these people because they'll always find the sun behind the cloud and we like them a lot! These types of online gambling players can also be seen entering online casinos that accept PayPal.
There You Have It!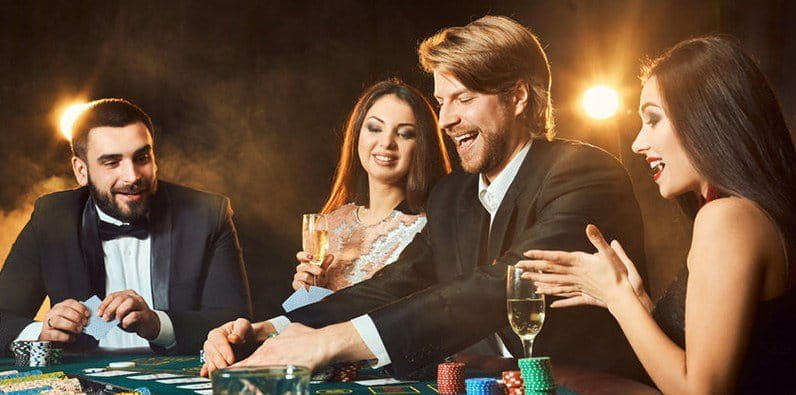 That's all we have for you today! Hope you find this article as fun as we do because we still get the giggles when reading it over and over. We know that we listed 7 types of online casino players, but we can't forget to mention the most important one – you! Yup, every player is different, there might be many other types that we've missed purposely or not, but after all, you are the most important player, because you're the one that chooses who you want to be in the game, and that's fantastic! Are you a risky or a rather balanced player? Choose the online slot with just the right volatility in our special slot volatility article. Meanwhile, think of which one of the types of players listed in our article do you know? Show this to a friend, have a good laugh and enjoy playing at one of the top 20 online casinos, for example… but responsibly and without unnecessary risks!