Twitch eSports Arena
Due to the competitive nature of the games, Twitch created their eSports arena, where teams can compete for a large prize pool. These are spectacles to behold as you bear witness to real sport or tactical strategies being used in games. Here are the top 10 Twitch eSports games in 2020 based on watched hours:
League of Legends (Top Battle Arena Game – 31.8 Million Hours Watched)
Dota 2 (2nd Most Popular Battle Arena Game – 14.9 Million Hours Watched)
Counter-Strike: Global Offensive (Top FPS Game – 9.4 Million Hours Watched)
Tom Clancy's Rainbow Six: Siege (FPS Game – 1.6 Million Hours Watched)
PLAYERUNKNOWN'S BATTLEGROUNDS (Top Battle-Royale Game – 1.3 Million Hours Watched)
Star Craft II (Top RTS Game – 1.3 Million Hours Watched)
Valorant (New FPS Game – 1.2 Million Hours Watched)
NBA 2k20 (Sports Game – 800,000 Hours Watched)
Age of Empires II: Definitive Edition (RTS Game – 500,000 Hours Watched)
Magic: The Gathering Arena (Top Online TCG Game – 300,000 Hours Watched)
Twitch TV
As you can see from our previous section, there is no lack of viewership when it comes to online streaming of computer games and better yet, eSports tournaments where the competition is fierce. The story of this online streaming giant began in June 2011 as a spin-off of another popular platform – Justin.tv. The then new platform concentrated on online content in the face of video game live streaming including eSports live broadcasts.
With time, Twitch eclipsed every other competitor with a staggering achievement of 45 million unique views to their website. And that's not all, by 2014, the platform was to blame for a fourth largest culprit to peak internet traffic in the US. By 2015, Twitch had more than 100 million views each month and over 1.5 million broadcasters that shared their content. By 2017, they solidified their spot as the top live streaming video service, surpassing even YouTube Gaming.
Twitch App
Of course, no platform that is of the calibre of Twitch is complete without a dedicated mobile app. Twitch App bring everything you can access on your desktop PC to your mobile phone. All channels and functions are readily available in your pocket, including Twitch eSports. What is even more interesting is that with the release of this application, you can now stream on mobile. That's right, you can play your favourite mobile games, turn on your face cam and start live streaming if you would like.
Twitch eSports Arena
The place where victory can bring true glory. Due to the popularity of competitive online games on the platform is at its highest, Twitch eSports and Twitch eSports Arena were born. If you want to watch some of the most popular online tournaments on your favourite video game, then Twitch TV is the place to be. Seeing how the market is steadily growing, the streaming giant wanted to create their own platform for players all over the world to compete on.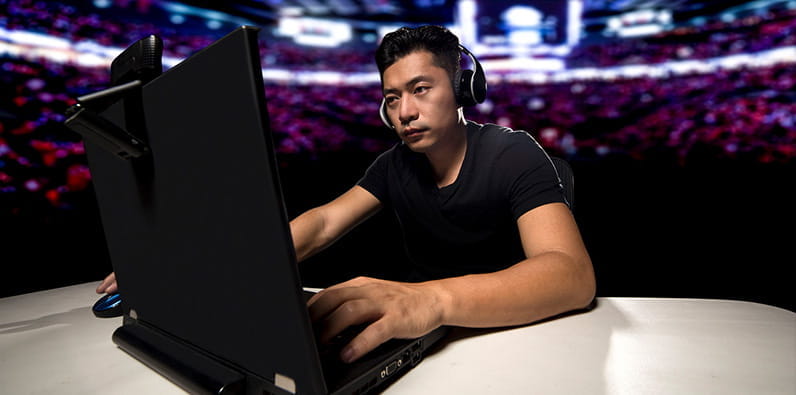 Twitch eSports Arena is a platform, where live tournaments of the most popular games are hosted. Large prize pools are what awaits the winning team or player depending on the game, as well as high chances to get partnered by the platform itself to further support your live streaming career. This was made thanks to the partnership between Twitch and T-Mobile in 2017 with the goal to launch the Twitch eSports Arena, which was announced on the E3 event in 2017. While there are regular weekly tournaments with prize pools between £390 and £800, there large yearly events with much larger rewards.
Gambling on Twitch eSports?
The eSports scene is a highly competitive place, where sometimes even millions are at stake. The video game industry is, in general, is clocking up to over £86 billion annually. Both old school gamblers and fresh blood alike have taken notice of this opportunity, and in recent years eSports gambling has become available in online casinos and other betting platforms. The way it is carried out is the same as in standard sports betting. You place your wager on a certain outcome at one of the top sports betting sites in the UK and depending on the results, you either win or lose. Of course, this is a very basic explanation as different types of bets exist with a wide range of mechanics.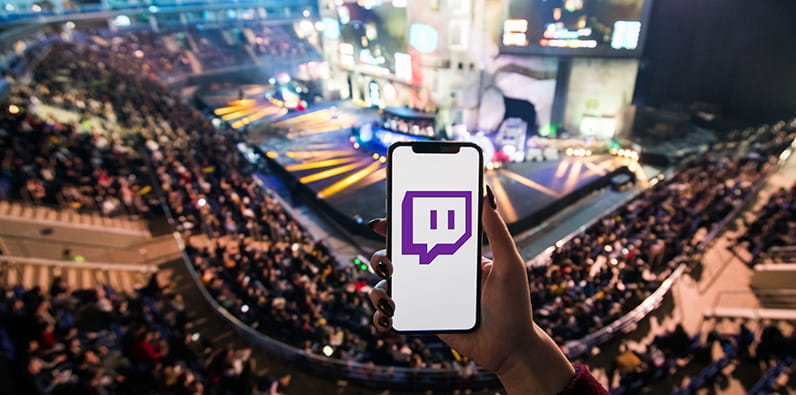 Of course, not every betting site or online casino platform can feature eSports. While there are less operators that offer gambling on video game tournaments, their number has been growing drastically and there is an ample choice of such sites. That's why we have made a list of the best eSports betting sites in the UK. All entries shown there have been fully checked for their safety and security. Additionally, the operators are holders of licenses and are regulated by major government authorities, such as the UK Gambling Commission and the Malta Gaming Authority.
Twitch eSports, Online Sports Betting, Casinos and More!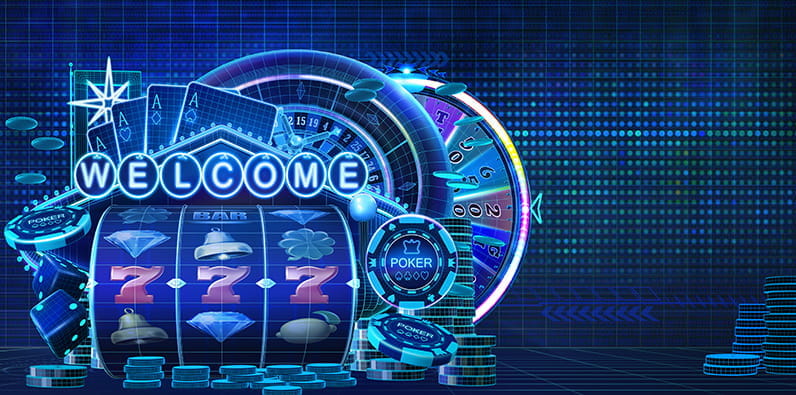 As our article is coming to an end, we would like to dedicate this section towards a short overview of what we have said thus far. The video game industry is one of the largest markets in the world. With such a large field to act, Twitch became the largest live streaming platform in the world and one of the best places to watch and participate in eSports. That along with a partnership with T-Mobile gave birth to the Twitch eSports Arena, which is growing at a crazy pace even while this article is being written. Of course, gambling on eSports is something very popular right now and it is featured on many betting sites. In case you are interested in broadening your gambling options, then make sure to check out our best casino sites in the UK list.
FAQ
In this section, we would like to showcase to you the most popular queries that gamblers have towards Twitch eSports and the relatively new Twitch eSports Arena. We are hoping that with these entries your knowledge will increase as well as alleviate some of your own questions too.