Best TV Shows Filmed in Vegas
There are many Las Vegas TV shows created over the years and simply just listing them will not do. We want to give you our top 5 TV shows in Vegas as well as give you a short overview of their main plot. With a city that is that iconic, there is no wonder that it attracts the attention of moviemakers. What you can mainly expect from the plots of such shows is gambling and crime as there are real reasons behind the city's nickname – Sin City. Here are our top 5 picks of Las Vegas TV shows.
1. CSI: Crime Scene Investigation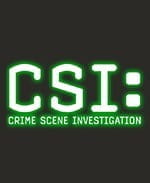 CSI: Crime Scene Investigation, also known as CSI: Las Vegas is one of the most popular crime TV Shows filmed in Las Vegas. Long before CSI: Miami, Horatio and CSI: New York, the crime specialists from the popular TV series showed us how crimes were solved in the city. Even nowadays, CSI: Crime Scene Investigation remains the most famous shows filmed in Las Vegas and still attracts many tourists to the city. if you are interested in getting close to the legendary set and characters, you can visit The CSI: Experience attraction, which can be found at MGM Grand. In it, they will be able to play the role of crime scene investigators and perform realistic CSI tests such as matching DNA, identifying single strands of hair and examining bullet casing.
2. Las Vegas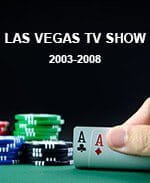 The comedy-drama Las Vegas is without a doubt one of the most popular Las Vegas TV shows ever made. It shows us how the security of casino management works in a Las Vegas casino. However, the show was not particularly realistic as it could be argued that what it showed us was a glamorised version of how real-life casino security teams handle things. The series ran from 2003 and 2008 and counted with the stellar appearances of James Caan, Josh Duhamel, Molly Sims, Nikki Cox, Vanessa Marcil and others. Set in the fictional casino Montecito, a number of scenes were shot at the Mandalay Bay. However, the fictional location of the casino resort has constantly been changing throughout the five seasons of the Las Vegas show until it was finally located across from the Luxor, according to some aerial shots included in the Las Vegas TV Show.
3. Vega$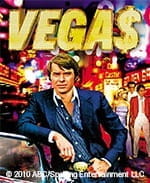 Vegas, also spelt as Vega$, is popular private detective crime drama Las Vegas TV Show, which originally aired on ABC from 1978 to 1981. The Vegas series revolves around the life of the private detective Dan Tanna (portrayed by Robert Urich), and his long list of clients, which includes Phillip Roth – the owner of many Vegas casinos. The show also counts with an impressive list of guest stars such as Kim Basinger and Melanie Griffith. It is an interesting fact that the show was filmed almost entirely on location and shows Las Vegas in the 80s just as the city actually looked like. Vegas is without a doubt, one of the most interesting TV shows filmed in Las Vegas to watch as it allows us to see how the city used to look like and how it has changed in the last few years.
4. Pawn Stars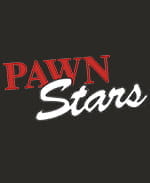 Pawn Stars is a popular reality show broadcasted on History Channel. It premiered in 2009 and until today it stays one of the most successful Vegas TV shows that we have ever seen. The series is filmed in Las Vegas, Nevada and follow the daily activities at the Gold & Silver Pawn Shop, located in 713 Las Vegas Blvd. Nowadays, the shop is a famous tourist destination, which is even more visited than the wedding chapels that it is surrounded by. In fact, the business has expanded so much that the stars even have their own neighbouring shopping complex and a restaurant where Rick could be seen serving barbecue on a daily basis. It comes as no surprise that the popular Vegas TV show even inspired the creation of a Pawn Stars online slot based on the shop.
5. Casino Confidential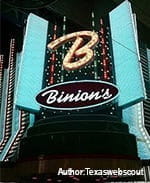 Casino Confidential first aired back in 2012 and quickly became one of the most-watched shows filmed in Las Vegas. The reality show unveils the life behind the scenes at Binion's Casino in Downtown Las Vegas. The employees of the gambling hall are the main characters of the Las Vegas TV Show, which follows their encounters with many eccentric individuals that wander inside the casino premises. The show gained its popularity due to the fact that unlike many other series it does not show the most glamorous casinos in Las Vegas but rather a classic, small gambling hall with a rich history that might seem rather outdated and smoky. Binion's Gambling Hall's gambling hall, however, has a long history with the media and has already been featured in the 1971 James Bond movie Diamonds Are Forever during a chase scene. The casino, which is located on Fremont Street in Vegas has also been shown in U2's 1987 music video for the song I Still Haven't Found What I'm Looking For and in Snoop Dogg's 2005 music video for his single Signs, featuring Justin Timberlake. If you are a film fan, you might have also seen the small casino in the 2007 movies Lucky You starring Eric Bana and Drew Barrymore. The history of Binion's Casino was also mentioned during an episode of Pawn Stars.
Some Honorary Vegas TV Show Locations
Did you like our list of the top 5 Las Vegas TV Show locations? If so, we hope that you will visit some of them during your next trip to Vegas. And if you feel like gambling right now, take advantage of the best online casino sign up bonuses. Meanwhile, many other TV shows felt attracted by the glamorous life in Vegas and shot at least one of their episodes in Nevada. There are also certain TV series that were entirely filmed in Sin City. Wondering which are they? Here are some honorary mentions:
Tanked – The reality TV show originally aired in 2011 on Animal Planet. The Vegas TV series follows the operations of the Las Vegas-based aquarium manufacturer Acrylic Tank Manufacturing, owned by brothers-in-law Brett Raymer and Wayde King. The company is entirely family-owned and has become especially popular due to its presence on TV. Shall you wish to visit the Acrylic Tank Manufacturer, you can easily book a 70-min tour from the Tanked Tour website.
Rehab: Party at the Hard Rock Hotel – The Hit US reality TV Show aired between 2008 and 2010 and covered the everyday life of the workers at the Rehab Party Pool, which is located at the Hard Rock Hotel and Casino in Las Vegas. The TV show might have been cancelled but its popularity still keeps attracting tourists to the popular hotel located on 4455 Paradise Rd, Las Vegas, NV. Do you wish to book a room? You can do so by calling (+1) 702-693-5000.
The Player – Formerly known as Endgame is one of the many crime drama Las Vegas TV shows.It is an action thriller crime drama and aired on NBC in 2015. The series was created by John Rogers and John Fox, and starring Philip Winchester, Wesley Snipes, and Charity Wakefield. The plot is about the life of a security expert in Las Vegas, named Alex Kane (played by Philip Winchester), getting changed in one evening when his ex-wife Ginny is killed by unknown assailants. In his desire to find out who is responsible for his ex-wife's death, Alex comes across a high-stakes gambling operation, where betting on crimes is organised. The show was cancelled after the ninth episode, but we think it is worth the watch.
American Casino – This was an American reality series, which followed the daily lives and events of the managers and employees of the Green Valley Ranch Casino resort in Las Vegas. I was first aired in 2004 on the Discovery Channel and moved to the Travel Channel in 2005. The show was filmed in Last Vegas and executive produced by the creator of American Chopper and American Hotrod, Craig Piligian.
We hope that our article has been interesting and useful to you. Are you heading to Vegas? If you are seeking more attractions, why not check our article on the Top 10 Museums in Las Vegas that you must see. And if you want to learn about the hotels that you should definitely avoid, check out our article about the worst hotels in vegas.
FAQ Section