#5 Amsterdam, The Netherlands
Amsterdam! A grand city offering everything one needs to have a good time for a night, a weekend or even a week. Time does seem to fly by without you noticing it when all your senses are tickled by the many enticing activities and sights abundant in that legendary city of sin. Lie to you I won't – the first time I went to the Netherland's most popular tourist destination, I didn't visit the Van Gogh Museum. Like many others, I was too busy inhaling the unique scent of the many coffee shops, enjoying the sights at the Red Light District, and bathing in the inebriating nightlife.
With all those pleasure powerhouses, it's easy to miss the gambling options. Yet, there they are, by the famous canals, offering casino lovers a chance to see an Amsterdam that is a little bit different than the wide-spread XXX image. We recommend a visit to the Holland Casino Amsterdam Centre – its posh look and feel will make you think you're in Las Vegas. However, you should bear in mind that there's an entry to be paid and you'll get no free drinks. Once you've satiated your casino needs, make sure you try the divine fast food. Yes, even someone who looks down on fast food would appreciate the chips with mayo from the FEBO automats – the iconic Dutch vending machines are open 24/7 and the food they offer is cheap and delicious. If you fall in love with the games and the atmosphere at the Holland Casino, you'll have the chance to say goodbye to it at its branch at Schiphol Airport. All in all, when it comes to gambling in Europe, Amsterdam easily entered our chart of the top 5 destinations!
#4 Paris, France
Famous for its cultural spots and romantic views, Paris is largely undermined as a gambling destination. Okay, we get it that Parisians have been selling their city as the City of Love for quite some time now, but let's not forget that the ultimate casino game – roulette – was born in this country and the French have left their important mark on the history of cards as well. So, even though you might have visited Paris enough times to feel at home there, you might not have considered it is among the best destinations for gambling in Europe so far. And it is the home of some of the best casinos in Europe as well!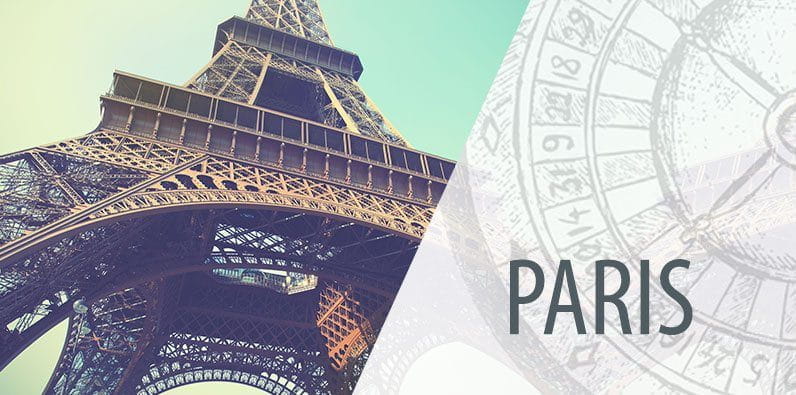 We're here to switch things around and we'll have no comment for either the Eiffel Tower or the Louvre. Well, that's pushing things a bit too far… Of course, we appreciate the cultural heritage of the French capital – that's one of the reasons we put it on our list. We promised you destinations that offer cultural sights as well as gambling opportunities, remember? There are quite a few casinos you can choose from in Paris, such as Le Cercle Central and Cercle Clichy Montmartre, but don't be fooled by the name of Casino de Paris – this is actually a well-known music hall, dating back to the 18th century. The European casinos that you can find here would be the perfect fit mostly for poker players but there are other games as well.
#3 Malta
We are aware that Malta, unlike Paris and Amsterdam, is no city. Yet, considering how small that "rock" (as it is called by the locals) is, we think we could put the whole island as a target destination for our esteemed reader. Did you know that Malta's territory covers 316 sq. km? That means you can drive around it in a few hours, provided the roads are clear – which is a problem on this small island where every person of age owns a car. Malta is a tax haven and an iGaming hub, so it's no surprise that many gaming companies and casino operators, such as NetEnt and LeoVegas have offices there.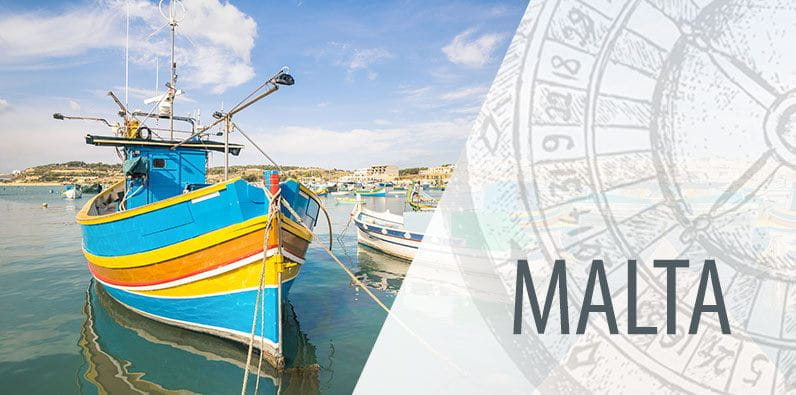 Besides some of the best online casinos in Malta, there are also a few world-known land-based casinos. These are so popular, especially with cruise ship guests as many cruise ships traversing the Mediterranean stop by Malta's famous ports and give their passengers the chance to spend quality time at the European luxurious casinos, such as Portomaso and Dragonara Casino, the latter of which is also featured by Evolution Gaming in their live platform. So, you could, for instance, play at Dragonara Casino without the travel costs – simply register at 888 Casino. Beware that some of the other casinos, just like the beaches and the whole island, tend to be tiny. We've put Malta at Number 3 because it gives you the chance to play at the two glitzy casinos, while it offers its mild climate and many cultural, historical, and geographical sights.
#2 Prague, The Czech Republic
What do you think of when you see the name Prague? Stag and hen parties? Beer tasting and brewery tours? Pub crawling? While all that is indeed a major attraction, along with over a hundred cultural and historical sites worth your while, there's another side of Prague that is much more fun for us gamblers to explore. And the breathtaking architecture and ample green spaces provide a beautiful backdrop and add a little something extra to the opulence of the gambling experience. What we're referring to is, of course, the chance to play at a gorgeous casino with all the glitter and glamour you'd expect from an institution like that.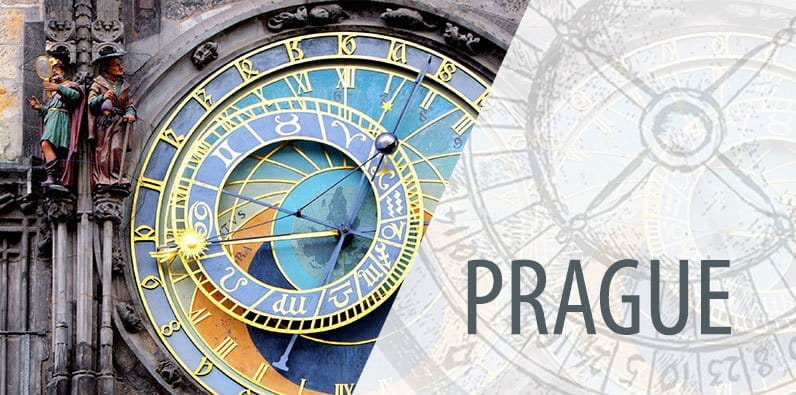 Slot machines are easy to come across not only in hotel casinos but also in arcades, Herna bars, and in the pubs called 'pivnice'. Our main point of interest, however, are the casinos. There are about twenty of those around the Czech capital, with a fair amount to be found in the centre of the city, which makes checking out more than one at a time extremely convenient. Generally, you won't be asked for an entrance fee and you'll be let in as soon as you show your ID. Drinks, however, are not necessarily free of charge. You have to visit Ambassador Casino at the hotel with the same name, conveniently situated at the famous Wenceslas Square. Alternatively, try your luck at the Millennium Casino in the Marriott Hotel or the Atrium Casino at the Hilton Hotel Prague.
#1 Monaco
Ah, Monaco! A tiny bit of heaven on Earth! It's a small city-state on the Mediterranean, surrounded by France. And even if you didn't know that geopolitical fact, we are certain, you've always known it is the place to be if you want to dip in luxury, see famous people and be seen. The stunning beaches, the Formula 1 Grand Prix, the Exotic Garden, and the chance to explore it on foot make this teeny-weeny state a must-visit spot. But there's something everyone associates it with – the Monte Carlo Casino. That one thing, that turns Monte Carlo into the gambling capital of Europe!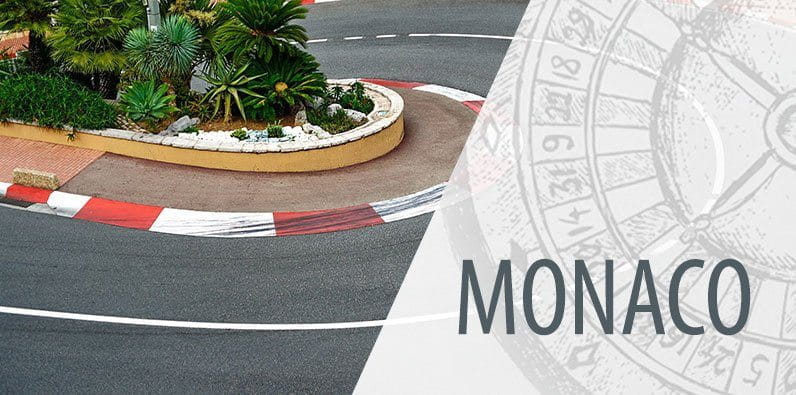 This famous landmark in casino history came into existence in 1863 thanks to Princess Caroline, wife of Florestan I, Prince of Monaco. She suggested the casino would save her husband's family from bankruptcy. Since then, it has become the epitome of a casino. For instance, it inspired Ian Fleming for his fictional casino, which is the playground of his world-renowned character James Bond. The casino was actually the location of the Bond movies 'Never Say Never Again' and 'GoldenEye' and has been featured in many other gambling-inspired movies. If you'd like to make a wager in one of the oldest casinos in the world, you can't do better than this and, since there are lots of other things to enjoy in this city-state as well, we've put Monaco as the Number 1 gambling destination in Europe. Still, if you cannot just jump on a plane and fly to one of those locations, there are some impeccable casino betting sites that you can enjoy!