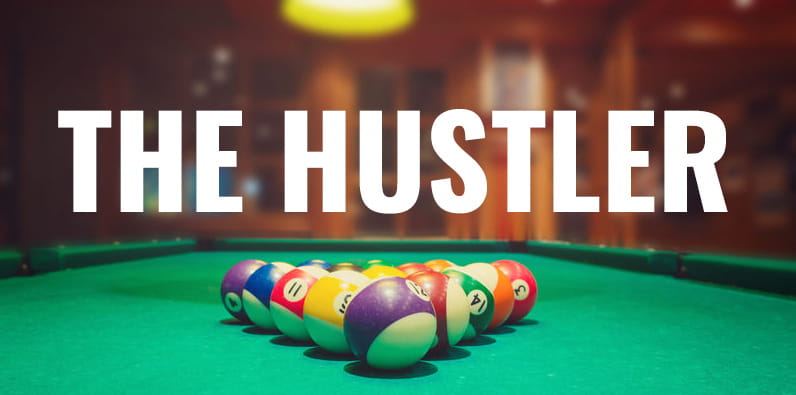 Everybody loves a classic movie – there's something about the old films that makes us just stop and stare at the screen. Perhaps it has something to do with the lack of effects. You see, nowadays, moviegoers expect high-quality soundtracks, CGI effects, drama, promotion, and so much more, while back in the day, it was mostly down to acting skills and atmosphere. The Hustler movie 1961 might be of age, but it's not outdated – there is something for everyone to relate with. Let's take a look at the plot; that way, you'll get a better understanding.
The Hustler Movie 1961 – Plot Summary and Trailer
The spotlight is on "Fast" Eddie Felson (Paul Newman) – a pool shark and a gambler on the hunt for unsuspecting targets with his partner in crime, Charlie Burns. The two go from city to city, pretending Eddie isn't a good pool player just so people would accept playing against him for money, assuming they can win. Later, he shows off his skills and takes their money. However, "Fast" Eddie Felson wants to give up his anonymity by becoming the greatest pool player of all time.
Unfortunately for Eddie, in order to win the title, he would have to beat the current best player – Minnesota Fats (Jackie Gleason). At the beginning of the movie, "Fast" searches for the champion, only to meet him at his home pool hall in Ames, New York. After recognizing each other's skills Eddie Felson and Minnesota Fats go on an exhausting marathon of pool games with vast amounts of money on the line. One of the spectators is a gambler named Bert Gordon(George Scott), who sees Eddie's colossal potential.
Eddie Felson is winning the game by a landslide, with over $18,000 in his favour, but his friend Charlie Burns tells "Fast" that they should go home. However, Eddie refuses and says that they'll continue playing until Minnesota Fats admits that he lost. Eddie would eventually lose everything. "Fast" turns out with no money to continue playing, and he meets an alcoholic girl named Sarah (Piper Laurie) that he immediately falls in love with. Things get quite complicated for Eddie because he doesn't have enough money to continue hustling.
That's where the gambler Bert Gordon comes into play. He offers "Fast" a partnership, providing cash for his pool bets, but taking 75% off Eddie's winnings. The main character goes on an adventure to beat a city pool shark, and by doing so, our hustler's thumbs get broken by the local thugs. While healing, Eddie's bond with Sarah grows even stronger. However, she senses danger in the eyes of Bert Gordon and wants to make "Fast" stop pursuing such a "perverted, twisted, and crippled way of life."
Later, Bert Gordon arranges Eddie's perfect game – he has to play against a wealthy local socialite in Kentucky. "Fast" wins $3,000, which was just enough for him to battle Minnesota Fats again. However, when Eddie gets back home to tell Sarah, he finds out that she is dead, sexually assaulted by Bert Gordon himself. She left writings on the mirror with her lipstick before killing herself. As much as we'd like to reveal what happens next, we believe that's a huge spoiler, and our best recommendation would be to watch the movie yourself!
True Story About the Hustler Movie – Did It All Happen?
Is the Hustler movie based on a true story – the answer to that question is a bit more complicated than a straight yes or no. The script is so well-written that one might righteously assume that it's outright storytelling. Robert Rossen, the director of the movie, was a pool shark himself. Growing up in the ghettos of New York's Lower East Side, he was hustling throughout his entire teens. At some point, he even considered writing a play about it.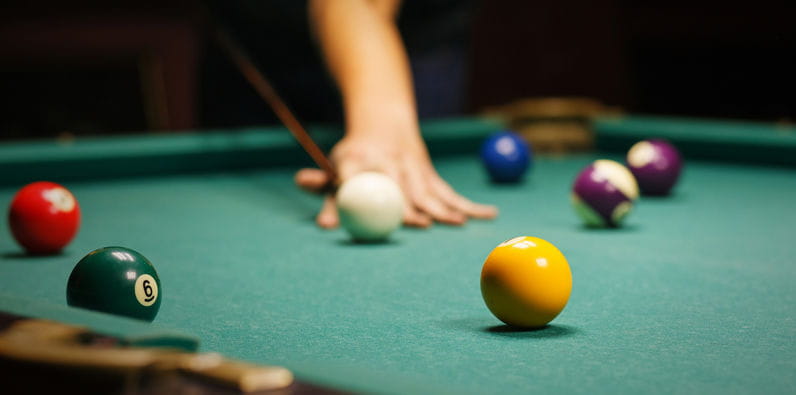 Later, Robert Rossen found out about Walter Tevis' novel named "The Hustler" and decided to work around it. Although there was no player called Minnesota Fats, Rudolf Wanderone, one of the best pool hustlers, was supposedly the inspiration for the classy character that Jackie Gleason portrayed. Is the Hustler movie based on a true story – partially. Perhaps, without Walter Tevis' novel, the film wouldn't have been the same.
The Hustler Movie Cast – Rating, Awards, and Filming Location
It's no doubt that The Hustler movie 1961 made a breakthrough, but how successful was the project exactly? The film had a $2 million budget, but the box office was nearly $8 million, which was a significant number back in the day. In the 90s, the movie was selected by the Library of Congress to enter the National Film Registry and Preservation, which is a great deal for any flick. The Hustler movie received much better reviews than The Gambling Ghost movie.
| | |
| --- | --- |
| 🎱 Name: | The Hustler |
| 🎬 Release Date: | September 25, 1961 |
| ✅ Genre: | Sport, Drama |
| 🥇 Nominations: | 20 |
| 🏆 Awards: | 13 |
| ⭐ IMDB Rating: | ⭐ 8.0 |
| 🍅 Rotten Tomatoes Rating: | 🍅 98% |
| 🤑 Box Office: | $7.6 million |
| 💎 Director: | Robert Rossen |
| 🎥 Screenplay: | Robert Rossen, Sidney Carroll |
| 🎭 Starring: | Paul Newman, Jackie Gleason, Piper Laurie, George C. Scott |
| ⏰ Running Time: | 2h 15m |
The project was successfully recorded quite rapidly – it took Rossen only six weeks to film the entire movie. The scenes of the whole are set in New York City. The epic game between "Fast" Eddie Felson and Minnesota Fats was filmed in the old Ames Billiard Academy, at Seventh Avenue, in Times Square. However, the floor was deliberately made to look dirtier and rougher in order to depict the hustler atmosphere better.
The Hustler Movie Review – Interesting Facts
While it's true that the Hustler movie cast had some quite big names involved, such as Jackie Gleason, Paul Newman, and Piper Laurie, what made the film so famous wasn't just the actors and the screenplay. The director, Robert Rossen, being a seasoned pool player, was able to not only create the perfect atmosphere in the shots, but he also hired actual thugs from the streets of Brooklyn to make the hustling more realistic.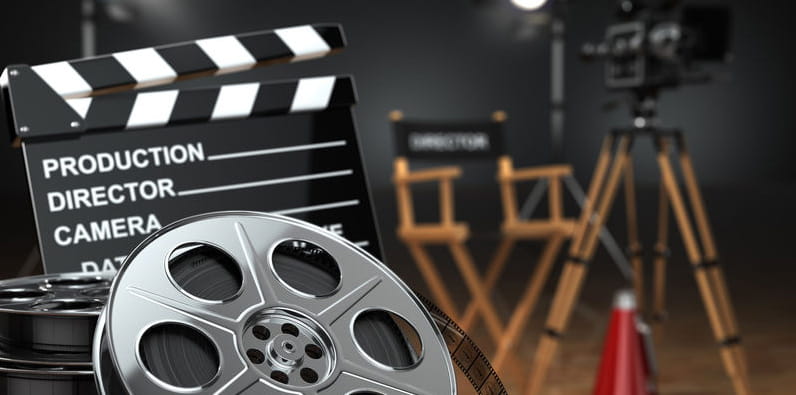 Although Paul Newman was familiar with some of the most popular casino games before being cast in The Hustler, he had never played nor bet in pool. However, the most shocking part about the movie happened at the Academy Awards, when George C. Scott turned down his Oscar. There have been three people who have done this in Hollywood movie history, and the person who portrayed Bert Gordon was one of them.
Gambling Action in The Hustler Movie
The gambling action in the Hustler movie 1961 revolves mainly around pool. Players challenge each other for a game while putting money at stake – the person who wins the round gets all the cash. Unlike blackjack, roulette, and many other gambling games, pool is more about skill than luck. That's why you can't play it at the best online casinos in the UK.
Frequently Asked Questions About The Hustler Movie
With The Hustler movie review coming to an end, we've decided to create a concise section dedicated to the most commonly asked questions about the film. We've come across quite a few queries during our research, and we had our experts answer them for you. Let's jump straight in!