How Does Cooler Gambling Work?
There have been speculations that coolers really exist around casinos as superstition is a big part of the gambling mentality and they take advantage of that. But what do they actually do? They may sit at a table just to interrupt the game and change the order of the cards. Usually, in a couple of hands, the winning action has been 'cooled' and the cooler is no longer needed on the table. Furthermore, there are cases when a cooler may not be needed as the casino has other tricks up its sleeve for stopping the game through a chip count, for example. In the movie which we're about to present you, however, the main character doesn't need to do anything else, except to be near you!
Meet Bernie Lootz – A Man That Will Change Your Luck!
Have you ever thought that someone can make a career from being a big casino loser? Bernie Lootz can definitely be among the people who are valued because of their negative qualities which interfere with the gambling faith of others! This Vegas cooler didn't like what he was doing, but he had no choice. Saved from a bad debt by a casino boss, Shelly, Bernie was forced to work there, but eventually decided to quit his job and start fresh. Тhose plans changed due to him falling in love with Natalie – a cocktail waitress who shows a lot of interest in him and is surprisingly attracted by the kind and affectionate man behind the cooler mask.
More Complications Come on Bernie's Way of Freedom
Apart from finding love in the face of Natalie with intentions of leaving Shelly after almost paying his debt, Bernie comes across his son and his girlfriend who have returned to town. Meanwhile, Shelly has issues with the investors of the Shangri-La, who want to renovate the place and don't approve of his old ways of management anymore. However, the casino boss refuses to accept the fact that the Las Vegas strip wasn't what it was before.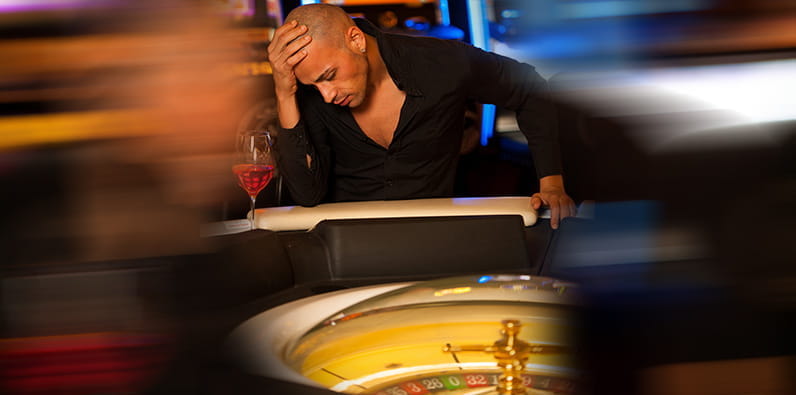 Apart from that, things get really out of control when Bernie's son is involved in an argument with Shelly, who demands he lost $150 000. After a scene full of violence that demonstrates Shelly's ruthless old-school methods of intimidation, Bernie decides to pay his boss the money he is owed by his son. However, there is one thing that turns out to beat the desperate state Bernie's into.
When Luck Starts Working in Your Favor!
As it can be seen from the short Cooler movie trailer, luck turns out to change for Bernie. The once unluckiest man in Las Vegas has turned his faith around and now brings not bad but positive vibes to players. Shelly is furious as this means he's losing money and does whatever he can to bring back the old Bernie. But a man in love like the sad main character in The Cooler couldn't be happier when even someone like an ordinary cocktail waitress shows affection. The angry casino boss tries using all of the dirty tricks up his sleeve to make Bernie pay for his decisions, which later makes him pay with his own life for all of his wrong-doings.
A Last Resort Option Which Turns Wrong
Bernie wins on a game of craps and walks out of the Shangri-La with Natalie waiting in the car. They're both heading out of Vegas, expecting to turn a new page on their life together and start clean. Suddenly, they get pulled by a cop who turns out to be a villain in disguise. They are both made to stand on their knees and expect death, but here is where luck helps out one last time – a drunk driver kills the murderer! The couple gets away free, but what's the moral of the story? Еven the biggest losers have the right to be happy and start off clean!. The Cooler is indeed a great movie with lots of twists and turns, so if you want more gambling movies, you can also check our list of best gambling movies.