In the next few paragraphs of The Color of Money movie review, we will briefly explain the plot.
We've also included a short paragraph about the original story behind the film, as well as ratings and other main filming details. We're going to talk a bit about the aspect of gambling in the production, as well as the effect gambling has on the main characters.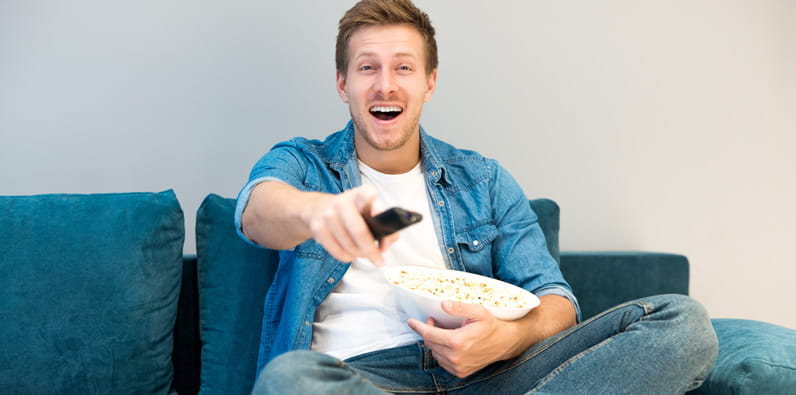 The Color of Money Movie Plot
As previously mentioned, The Color of Money film was released in 1986, and a lot of people really like it because of the A-class stars and the interesting plot. What is the movie about?
Fast Eddie Felson is a famous pool player that keeps on hustling, although not as often as before. One day, he stumbles upon Vincent – a young pool player with a talent for the game and a spark for a good gamble. Eddie looks at Vincent as a younger version of himself. He proposes to the young man to be his mentor and takes him to pool tournaments so that both could win some extra cash.
Vincent agrees, grabs his girlfriend Carmen, and they head on tour across the country with Eddie to play at different pool halls. Vincent's talent is not left unnoticed – he builds a reputation amongst other top pool players and gets a lot of cash. Unfortunately, he is also quite the show-off, which leads to a confrontation with Eddie. Watch the movie to learn what happens next, we don't want to spoil it all for you!
| | |
| --- | --- |
| 💹 IMDB Rating | 7.0/10 |
| 🍅 Rotten Tomatoes Rating | 89% |
| 📽️ Released | 17 October 1986 |
| 🎞️ Box Office | $13,800,000 (estimated) |
| 📕 Genre | Drama, Sport |
| 🎬 Director | Martin Scorsese |
| 🤨 Screenplay | Walter Tevis (novel), Richard Price (screenplay) |
| ⭐ Stars | Tom Cruise, Paul Newman, Mary Elizabeth Mastrantonio |
| ⌚ Running Time | 1h 59min |
In the table above you will find more info about The Color of Money film. This Scorsese production has really high ratings and lots of positive reviews from viewers all around. Some describe it as the best sequel to the classic gambling movie The Hustler. Of course, there are some negative and mixed reviews regarding the actors, but we can all agree that Scorsese is a genius, and it is hard to get disappointed when watching any of his movies.
The Inspiration Behind The Color of Money
The real story behind the Scorsese movie is not based on events that have happened in real life with real players. The film is based on the same novel by Walter Tevis. The Color of Money full movie is not exactly a sequel of The Hustler either, but it involves the same character – Fast Eddie. The Color of Money film is more like the 'what happened next' story of Eddie Felson, giving a new and fresh perspective for the audience to enjoy.
Despite the fact that the movie is not exactly based on a true story, The Color of Money did have an impact on everyday life. In 1997, a challenge nine-ball match was named after the film. This is the time when Efren Reyes defeated Earl Strickland and won the largest single match purse in pool history ($120K).
Nine-Ball as a Gamble
Nine-ball is a variation of the original pool game that has been altered with time, making it more interesting and available to play for higher stakes. This is the actual sport presented in both The Hustler and The Color of Money.
In a nutshell, the game is played on a rectangular billiard table with pockets, and it includes 9 balls, plus the white cue ball. The goal is to pocket all nine balls in ascending numeral order. The game is usually played individually but can also be played by two people as a race. In this case, whoever pockets the ninth ball first is the winner.
There are a lot of nine-ball tournaments created that are also presented in The Color of Money full movie. It is a high-stake game, where Vincent competes with other A-class pool professionals. As some scenes show, this is a simple-looking yet difficult game as you need a lot of precision and a steady hand.
Can We Say That Eddie and Vincent Are Addicts?
The two main characters in The Color of Money are depicted as the ultimate hustlers in the world of pool. Fast Eddie is a legend with a colorful history of wins behind his back, while Vincent makes playing nine-ball a way of life.
Gambling addiction is a mental illness that can crush a person. It involves excessive gambling, reckless behavior and lots of physical and mental triggers that might make things worse. When struggling with gambling addiction, a person is depressed, aggressive and does not understand when he/she has to stop.
The Color of Money movie characters do not show any of the 'symptoms' that a compulsive gambler usually has. Both Eddie and Vincent love the thrill of winning and getting paid, but it is more about pride and showing off rather than a form of addiction.
Responsible Gambling
It is a bit difficult to understand the phycology of gambling, how it affects people's minds and actions. Playing responsibly is important, no matter if at a land-based or online casino, but it can sometimes be a struggle doing it on your own.
There are a lot of online and physical facilities where you can seek help from a professional, as well as find lots of information on gambling addiction, treatment and more. GamCare and GambleAware are great platforms where you can find everything you need to know about responsible gambling and compulsive gambling prevention.
The Color of Money Movie – Reception and Awards
As mentioned, The Color of Money film is a popular Scorsese creation that is recognised and loved by many. The movie also has a few nominations and awards. The film has an Academy Award for Best Actor in a Leading Role, as well as a National Board of Review Award for Best Actor. Both awards are won by Paul Newman in his role as Fast Eddie.
Where to Watch The Color of Money?
The Color of Money is a classic gambling movie that is quite popular all around. It was at some point at the top list of gambling movies on Netflix, but we think that it might be a bit difficult to find it these days. Of course, you can always go to Amazon Prime or check out any other legal free movie platforms on the internet to watch The Color of Money movie online. If you're still not sure if this is the movie for you, check out the available movie trailer below:
Conclusion
In conclusion, The Color of Money is a fantastic Scorsese production that deserves your attention. If you are a pool player, this might be a good film to help you explore the nine-ball variant of the popular sport. Not to mention the wonderful cast and plot – those two are the cherry on top!
FAQ
We've gathered the answers to some of the most popular questions about The Color of Money movie. Our fellow expert editors did their best to provide short and informative answers that you may refer to in the future if you re-read our review.