Who is Team Liquid?
Team Liquid is a world-renowned professional eSports organisation based in the Netherlands. Since its humble beginning as a Battle.net clan and a StarCraft community site, it has grown into a multifaceted global company with incredible reach in the industry. Nowadays, Team Liquid is a battle-hardened organisation with over 60 championship calibre athletes competing in 14 of the world's top video games.
Not only that, but Team Liquid's collective teams have won the most prize money in the history of eSports. Being one of the best in the industry, their name has solidified itself as a synonym for success. Throughout the team's existence, they have amassed numerous trophies across multiple games and countries. Team Liquid's roster can be seen amongst the best in many competitive games like CSGO, Street Fighter, Fortnite, PUBG, Rainbow 6: Siege, Starcraft 2, and others.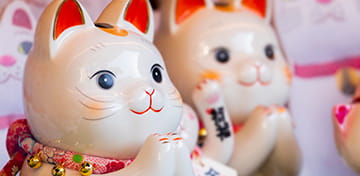 However, Team Liquid is much more than just an eSports fellowship. Alongside its players' achievements, the organisation has established itself as a massive media enterprise.
For example, Team Liquid's video content production sister company, 1UP Studios, has solidified its reputation for its high-quality documentary-style filmmaking and creative commercial content.
Furthermore, the company's wiki network, Liquipedia, is the world's most widely used resource in all of eSports. Besides that, the organisation has also established its influencer management agency, Liquid Media, which manages the gaming industry's most famous names. But enough with that, let's take a deep breath and dive to the very bottom of the lake, where it all began!
Team Liquid – How it All Began?
It all began way back when the protos pyramids were still young, and shooting through brick walls on Dust2 was like a walk in the park. However, let us be more precise. The first stone was set back in 2000 when Team Liquid was established in the Netherlands. During the following year of 2001, Victor "Nazgul" Goossens and Joy "Meat" Hoogeveen released the team's first website under the domain "teamliquid.cjb.net".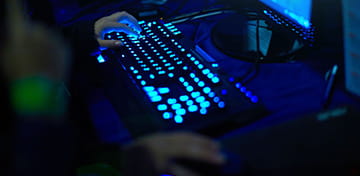 In 2002 a poll was launched asking its fans to vote for the website's name. Respectively, the name "teamliquid.net" won over other suggestions like "likwit.com". Throughout the years, the website has developed into a focal point for StarCraft and DOTA 2 coverage, which was only to increase with time. Eventually, the platform became the most browsed StarCraft-related webpage in the world. Nowadays, Team Liquid's website features a progamming database and countless information on Brood War, StarCraft II, Hearthstone, Dota 2, Heroes of the Storm, Overwatch, and others.
Team Liquid StarCraft 2 – Onto New Horisons!
Despite being a Brood War clan, Team Liquid decided to switch to StarCraft 2 during the SC2 Beta in 2010. Shortly after Team Liquid announced their plans to become an active Pro-Gaming Team, they received sponsorship by The Little App Factory. That qualified them as a sponsored professional team and allowed them to pay their players a salary. Subsequently, Team Liquid was able to send their players to multiple events around the world and compete.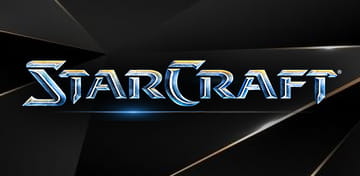 In 2012, three Team Liquid StarCraft players travelled to Korea to participate in the GOMTV's Global StarCraft II League (GSL). Out of the three-team members who entered the preliminaries, only Dario "TLO" Wünsch qualified for the first two GSL events.
Anyhow, he was eliminated in the second and first rounds.
The third GSL was where Team Liquid SC2 members genuinely shine, with Jonathan "Jinro" Walsh making it to the semi-finals.
To this day, Team Liquid's StarCraft organisation is still going strong and competes at the highest level. However, what is more, important is that their initial success on the StaCraft II scene gave the financial ability and experience for the organisation to set up teams for other competitive eSports games.
Team Liquid CSGO – Counter-Strike: Global Offensive
On January 13, 2015, Team Liquid announced forming a Counter-Strike: Global Offensive division. Their first roster consisted of adreN, daps, FugLy, NAF, and nitro, with Warden and KJ signed as the team's coach and analyst, respectively. But enough with that, let us move on by quickly explaining what the game is about!
Anyhow, Counter-Strike: Global Offensive (CSGO) is a multiplayer first-person shooter video game developed by Valve and Hidden Path Entertainment. The fourth game in the Counter-Strike series made this version such a massive hit that it featured tradable and purchasable weapon skins. In other words, players could now get skins to their weapons to make them look cooler or sell these that they did not want.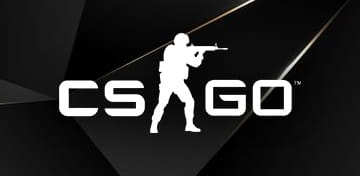 Subsequently, that trading evolved into eSports video game betting. Since every single skin had its fluctuating price, fans of the game began betting their skins on different CSGO tournaments and events.
The first-person shooter has shorter rounds and was easier to follow than StarCraft 2, which resulted in massive fan interest in watching their favourite teams and betting on them. Nowadays, there are many lucrative UK CSGO betting sites that fans safely play at.
The Team Liquid CSGO division quickly became one of the most popular and anticipated eSports organisations. With their incredible performance on numerous events and tournaments, there grew to be one gigantic fan-group eager to wear the horse logo in a show of support. Anyhow, the team is still going strong and is showing impressive results to this day and has earned over $4 million in total.
Team Liquid LOL – League of Legends
We will again travel back to 2015, as it was a big year of expansion for Team Liquid. Anyhow, in January that year, Team Liquid merged with Team Curse. The latter was an already existing and competing League of Legends team with an established roster. Respectively, Team Liquid LoL inherited Team Curse's spot in the LCS. The roster included Quas, IWillDominate, FeniX, Piglet, and Xpecial. Simultaneously, as the merging was announced, Team Liquid launched "liquidlegends.net", which became their page for all League of Legends related content.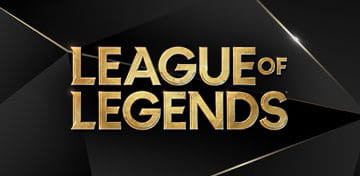 Team Liquid LoL has done well on multiple tournaments throughout the years, finishing amongst the top contenders. Despite their continuous success, the League of Legends team has been the subject of a popular eSports meme. The meme stems from the fact that Team Curse has regularly finished 4th, and that "curse" was then taken onwards to Team Liquid LoL. For example, they were the fourth team to be crowned NA LCS champions in 2018, or during the 2019 LCS Summer Finals, they won 4 trophies in a row.
League of Legends is a popular MOBA game, and similar to CSGO, it has a large audience that follows the big tournaments and their favourite teams. Once again, eSports betting is also on the table, but this time, it is done with real money and not skins. If you decide to place some money, you can do so on some of the best UK League of Legends betting sites. Finally, we want to point out that the Team Liquid LoL division has scored total earnings of slightly over $1.2 million.
Team Liquid Dota 2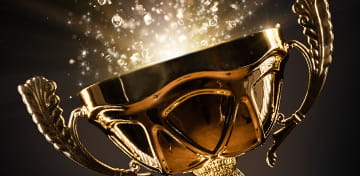 Next on, we will talk about the Team Liquid Dota 2 division. In 2012, the organisation announced that they had formed a Dota 2 team. Initially, the team's lineup was headed by FLUFFNSTUFF.
Following in 2013, the Team Liquid Dota 2 roster established itself as one of the premier North American organisations. During that year, they achieved a lot of success in events like Raidcall D2L, The Defence, The Premier League, and the American Dota League.
The Dota 2 team's most significant success was during the International 2017 tournament, where they defeated all the other teams and won the grand prize of $10,862,683. They got close to securing the International tournament prize once more during the next two years but finished 4th and second, respectively. The Team Liquid Dota 2 division, just like most other competitive eSports teams, has changed its roster a lot. An astonishing fact about the group is that it has generated over $22 million in total.
Other eSports Entrances
As we've mentioned earlier, Team Liquid has expanded way beyond being a community website or just a small StarCraft team. They have established many different divisions that cover many of the industry's top competitive games. Explicitly speaking, Team Liquid has operating teams in Apex Legends, Artifact, Clash Royale, Counter-Strike: Global Offensive, Dota 2, Garena Free Fire, Fortnite, Hearthstone, League of Legends, PUBG, Quake Champions, Rocket League, StarCraft II, Street Fighter, Super Smash Bros, Tekken, Tom Clancy's Rainbow Six Siege, and Valorant.
| 🕹️ Game Title | 🧑 Team Liquid Roster Size |
| --- | --- |
| League of Legends | 6 members |
| Dota 2 | 6 members |
| Counter-Strike: Global Offensive | 6 members |
| StarCraft 2 | 6 members |
| Apex Legends | 8 members |
| Artifact | 1 members |
| Hearthstone | 5 members |
| Fortnite | 6 members |
| Tom Clancy's Rainbow Six Siege | 8 members |
| Valorant | 5 members |
About eSpots Betting
Nowadays, you can bet on your favourite football or basketball team, an F1 driver, or even your lucky racehorse. You can virtually bet on any sport, and all of that, from the comfort of your home. The world of video games is no different, either. In fact, there are many eSports betting sites in the UK that offer a wide range of such services. There, you can follow your favourite eSports teams' matches and place your bets. On the topic of online gambling, we'd like to draw your attention to our live blackjack UK casinos guide.
Final Thoughts on Team Liquid
The time has come to answer the big question: are Team Liquid the best eSports team ever? It is quite a tricky question, but we will try to answer it as best as possible! The team and all of its divisions have scored impressive achievements, mostly the Team Liquid Dota 2 roster. However, we believe that the right answer is that Team Liquid is not the best eSports team but is amongst the finest ones!
Frequently Asked Questions About Team Liquid
What a better way to end our Team Liquid blog but answer the most frequently asked questions. To do that, we will use all the data that we have gathered regarding one of the best eSports organisations.