Initially, horse racing was allowed in the US and soon after the end of the Civil War, "horse racing exploded in popularity across the country." Meanwhile, professional baseball was developed in 1876 and this also rose in popularity. It was followed by betting on games. As a natural extension of this, in 1931, the State of Nevada legalised gambling "which began a new period in American gaming history." However, there was a disconnect between sports betting and gambling and it would only be in the 1950s when live sportsbooks would come to Las Vegas in Nevada. Referred to as 'turf clubs', live sportsbooks were run independently from casinos. In 1974, the 10% tax rate imposed on turf clubs was lowered to 2%, making it "more desirable" for casinos to have their own sportsbooks, "and in 1975 the manager of the Stardust Casino & Hotel convinced local legislators to allow the casinos to open their own sportsbooks." This was soon followed by more casinos following in these footsteps and the death of turf clubs became inevitable. This is the more recent history of sports betting in Nevada. Now let's take a look at three periods also called 'waves of regulation' related to American sports betting history.
The colonial period (1492-1763) until the mid-1800s: During this period, in New England and Pennsylvania, Puritan attitudes toward gambling prevailed, including the outlawing of cards, dice, and gaming tables. Lotteries, however, were played as a civic responsibility, proceeds of which helped establish some of America's earliest and most prestigious universities.
The end of the Civil War (1861 -1865) – the early 20th century: During this period, most types of gambling was illegal. Gamblers were said to be associated with municipal corruption and were partially blamed for the prevailing economic difficulties. "By 1860, all banking games, where the player bets against the house, were banned. From 1894 to 1964, no legal government-sponsored lotteries operated in the US, and by 1910, virtually all forms of gambling were prohibited."
The Great Depression (1929 – 1939) – today: "The Great Depression led to much greater legalisation of gambling as society's mood shifted due to tremendous financial distress." While gambling is common in the US, sports betting has remained illegal, except for the state of Nevada. One reason attributed to the legalization of gambling in Nevada was due to the Great Depression where gambling was seen as a way of generating funds for the new Hoover Dam under Franklin D. Roosevelt's New Deal.
The current sports-betting landscape looks like this: Nevada and Montana are currently the only states that have legalised sports betting, while under federal law, Delaware and Oregon are the only other US states with the option to legalise sports betting, but neither has done so, yet. The entire situation with online gambling in the USA is a bit unclear for now, not only the sports section… So, what are the reasons for the fact that sports betting hasn't been allowed in the US? According to some sources, this "exceptionalism stems from the notion that sports contests would be ineluctably corrupted by betting, potentially giving contestants unduly large investments in the outcome, or in shaping the magnitude of the victory." Therefore, there are concerns that the outcome of the games would be rigged if sports betting were to be legalised. In fact, this follows the 1919 World Series when eight members of the White Sox were charged with intentionally losing the game to the Cincinnati Reds, making it one of the biggest sporting scandals in American history. "The significance of this event soured Major League Baseball on anything to do with sports-betting and established a precedent that betting on professional sports compromised the integrity of the sports themselves."
At present, there are several types of sports bets possible, although these would only apply to Nevada at present. These are:
Straight bets/'spread bets': the most common sports bet where a betting line/point spread is set and the bettor either bets on the favourite, giving up the points, or places a bet on the underdog, getting the points.
Total line bets: the second most popular bet. These take place when a number is set for the combined final score of both teams and the bettor bets on the actual score, staying 'under' that total or going 'over' the set number.
Parlay bets: these involve the act of grouping together two or more picks into one single bet. The betting odds on a parlay bet payout are adjusted according to the total number of picks the bettor chooses to group together. In order to win on a parlay bet, the bettor's picks must be correct, therefore these bets entail high risk and accordingly, high reward.
Proposition bet/'prop bet': this type of bet refers to any wager that is not directly decided by the game's final outcome. Individual bets allow the bettor to bet on the performance of athletes during a game, such as how many baskets a player will score. Team bets allow the bettor to bet on an entire team's performance, instead of the final outcome.
Pari-mutuel wagers: these are typical in horse racing. Betting here can take place either on a horse or through the 'stakes' "skimmed from the betting pool."
Defining bets: these require identifying both the counterparties to the bet and the bookmaker who facilitates the transaction.
Upon legalisation of sports betting, we are likely to see these types of bets being placed with bookies.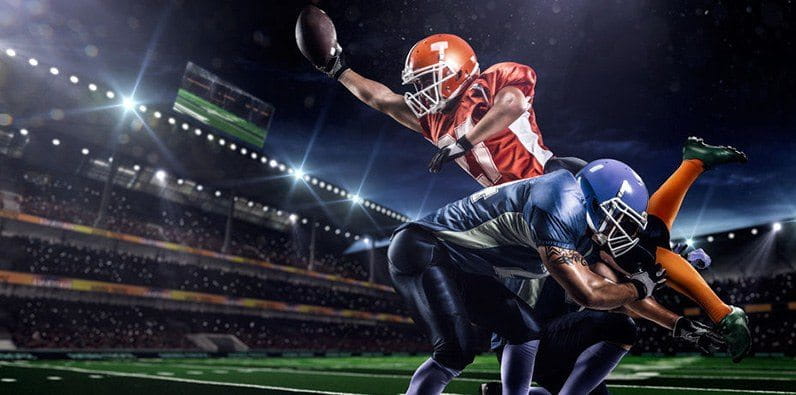 Prohibition Laws in the United States
"The legality of particular sports betting transactions is determined by federal or state law. The most applicable federal law is the Wire Wager Act. It prohibits bets or wagers on any sporting event or contest; thus, inter-state transmissions of wire communications that do not relate to a sporting event or contest fall outside of the reach of the Wire Wager Act." The Wire Wager Act specifically criminalises those who are "engaged in the business of betting or wagering knowingly uses a wire communication or facility for the transmission … of bets … on any sporting event."
The next most relevant federal statute is the Professional and Amateur Sports Protection Act (PASPA), which is the subject of this blog post. "It prohibits any person from operating a betting scheme that is based on any competitive game in which amateur or professional athletes participate or on the performance of such athletes in such games." However, no federal law makes it a crime to place a bet and accordingly, over $150 billion a year is bet illegally in the US alone. The target of this legislation is the bookmakers, or 'bookies' and gambling houses offering these bets.
Finally, although not technically a statute that prohibits gambling or regulates gaming, "the federal Unlawful Internet Gambling Enforcement Act of 2006 (UIGEA) prohibits certain financial intermediaries from facilitating transactions involving unlawful Internet gambling."
Other federal statutes also regulate gambling, including sports gambling.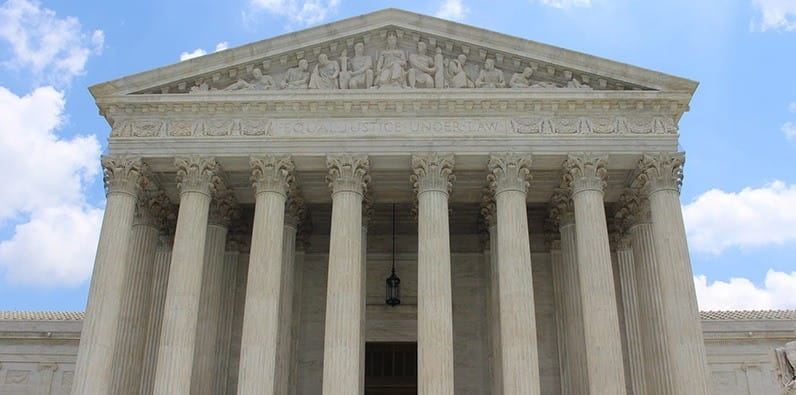 Supreme Court Strikes Down Federal Law Prohibiting Sports Gambling
In May 2018, a landmark Supreme Court decision paved the way for legalised sports betting in America, although it didn't make it legal on its own. What the court did was wipe out a federal ban on more states permitting sports gambling. Until the overturning of this federal ban, Nevada was the only state that offered legal, regulated, single-game betting on both college and professional sports. A record of $4.8 billion was wagered at Nevada's sportsbooks in 2017 alone. Now, each state will be able to set their own policy to legalise and regulate sports betting.
The court ruled in a 6-3 decision to strike down PASPA. This was a law passed in 1992, and prevented state-authorised sports gambling, with some exceptions. It made Nevada the only state where a person could wager on the results of a game. The court ruled in favour of New Jersey and against the National Collegiate Athletics Association (NCAA), National Football League (NFL), National Basketball Association (NBA), National Hockey League (NHL) and Major League Baseball (MLB), putting an end to a nearly six-year legal battle and "overturning a federal statute that the sports leagues had stood by for more than 20 years." "Congress can regulate sports gambling directly, but if it elects not to do so, each state is free to act on its own," the court wrote its opinion. "Our job is to interpret the law Congress has enacted and decided whether it is consistent with the Constitution. PASPA is not," the Court stated.
According to an MLB statement after the ruling: "Our most important priority is protecting the integrity of our games. … we will continue to support legislation that creates air-tight coordination and partnerships between the state, the casino operators and the governing bodies in sports toward that goal."
The major sports leagues first sued former New Jersey Governor, Chris Christie in August 2012 and won each subsequent legal battle until June, when the Supreme Court decided to hear the case. States that want to offer legal sports betting may now do so, with the plans for New Jersey online gambling regulations. Delaware, Mississippi, New York, Pennsylvania, and West Virginia are among the states expected to follow suit and become involved with legal bookmaking.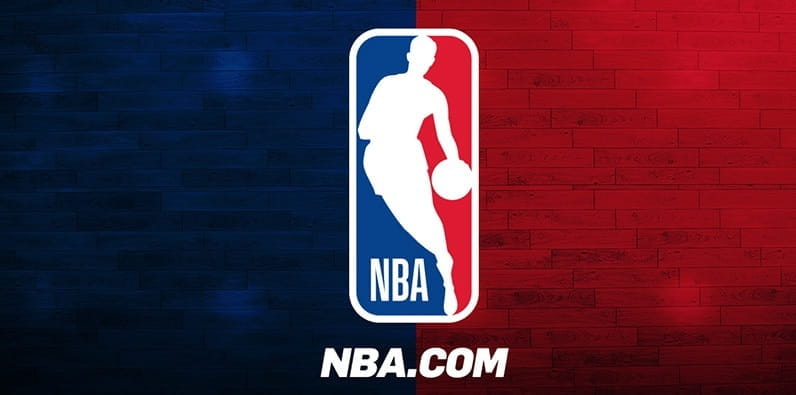 Some positive aspects of legalising sports betting include the generation of "huge financial pools," which would multiply various incentives. For example, a pool of money focused on improving sports performance could generate greater funding for high schools and colleges, higher salaries for participants, and larger returns for investors and owners. At present, college athletes do not receive remuneration for playing college-level sports. The move is also likely to see the current estimated $150 billion a year made in illegal sports bets become regulated and taxed. In addition, we are likely to see some stringent legislation being passed with the result that makes it difficult to fix games, although it is possible that some game fixing scenarios could emerge.
But this process is still in its infancy stages as states will now have to draft legislation and pass it through their various legislatures, agree on the wording, and of course, not be vetoed. In addition, there will have to be a form of consensus that is established between the legislation and gambling commissions with indications of how sports betting should take place and be regulated. Taking into account the times that will be needed for a bill like this to be drafted, to pass it through all legislature houses, go through all the legal steps… sports betting in US will most likely take a while before taking off. If you are reasoning on placing your money on an NFL game, better stick to Vegas, at least, up to the moment that the state in which you currently are, passes the needed legislations.