Top 3 Myths About Slots
As with any other thing out there, people try to come up with stories that aren't always true. Like the oxygen in casinos myth. Make it something that is the object of a lot of attention and you'll get an even greater number of false claims. And, of course, the more the people involved in story creation, the better the chances that lie will be spread. So, let's have a look at the three most widespread myths about winning at slots.
#1 You Can Manipulate the Slot Machines
Although there are many true stories of people managing to take advantage of a slot machine and win without really playing, today manipulation of slots is nothing more than a myth. And that's to be expected – for every gimmick someone comes up with, there's a slot manufacturer that does their best to stop them.
#2 There Are Hot and Cold Slots
Unless you're stalking slot machines at a brick and mortar casino and you know that one has just been emptied, there's no way of knowing which one is hot and which one is cold. You'd be better off assuming there's no such thing as a cold and a hot slot.
#3 If You Are Losing, Raise Your Stake
So, you've been playing a slot for a while and you haven't had much luck? You wanna change things up but you don't want to change slots – by the way that is yet another myth – so you think you should raise your bet. That's not a good idea and it is another common myth.
"The slot machines sit there like young courtesans, promising pleasures undreamed of, your deepest desires fulfilled, all lusts satiated." Frank Scoblete
Know Your Game
Before you even start looking for pro tips on how to win at slots, you should become an expert on the game(s) you intend to stake money on. It's not like we're trying to be a party killer but think about it – would you attempt designing a website in HTML and CSS if you don't even know what these abbreviations stand for, let alone have any knowledge of the two? So, do yourself a favour and get proficient in slots in general and your preferred games in particular beforehand. If you need help with the basics, such as definitions of paylines, wilds, scatters, etc., have a look at our slot machines game review which leaves no stones unturned. Once you're comfortable with the essentials, you're ready for a promotion to the league of slot connoisseurs and that's where our tips will come in handy.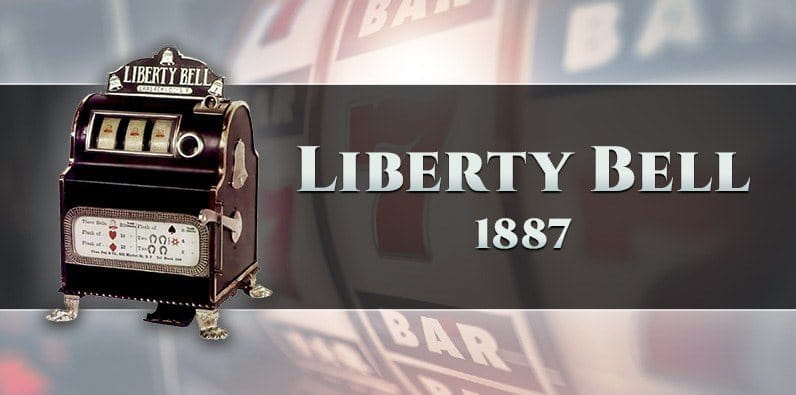 Liberty Bell – the first all-mechanical slot machine was invented by Charles Fey.
Money Honey – the first electromechanical slot machine was introduced by Bally Technologies.
The first video slot machine – a.k.a. Fortune Coin – was invented by Walt Fraley and manufactured by Las-Vegas-based Fortune Coin Co.
The first online slot machines were introduced by pioneers Microgaming.
The first real-money mobile slot machines appear thanks to the rise of smartphones.
Best 5 Slots Tips for Winning and Having Fun
Yes, you read that correctly. You can have fun and win at the beautiful game of slots if you follow some guidelines and strategies. But which ones to follow? In this day and age, it's not the lack of information but rather the abundance of it that poses a problem. Trust the wrong resource and you're in for a surprise in the best-case scenario. If you aren't that lucky, you might even lose precious time and money. But since you're on my website, you're in the right place. Without further ado, here are my top 5 tips for playing slot machines.
Play Online
The first and foremost tip an expert would give you is to forget about playing slots at the arcade, at the airport, and so on. The only place worth dedicating your time and money to is one of the top online gambling sites that are around. It's not just about the comfort of having a full-blown casino in the palm of your hand or in the comfort of your home. Casino sites boast an unbelievable diversity of slot titles and often have much more bonus games. Moreover, it's there that you will often get Free Spins. With the huge number of casinos available to UK players, you should expect many to lure you by extending sweet offers in the form of the coveted Free Spins.
Look for Bonuses
As soon as you visit a gaming site, you'll probably notice their list of promotional offers. These usually start with a first-deposit bonus but some operators go so far as to offer a no-deposit bonus as well. However, bonuses come with certain wagering conditions. These may be hard for some players to fulfil but not for slot lovers. If slots are your game of choice, you'll have the best odds at covering those playthrough conditions as slot machines are normally attributed 100% game weight. Besides, you won't find free spins for roulette or any other game for that matter – those are only available for slots, so take advantage of them. To find out which are the best offers you can make short research around the best casino bonuses in the UK and choose the one that fits your taste better.
Forget About Progressive Slots
You hear of people winning a humongous jackpot all the time – probably that was even the thing that got you into slots in the first place. Yet, truth is that the progressive jackpot slots take a long time to compile that kind of a tempting prize and there are many people wasting their hopes, putting in coin after coin. You'd be much better off picking a classic slot or even a video slot, though the latter with its enticing animations and realistic sounds often distract players from noticing that video slots often have lower RTPs. I'm not saying you can't win a progressive jackpot but if you decide to try it, you should be prepared to put a lot of time and money into it and the win is never guaranteed.
Play Within Your Budget
We've all had this problem. We set a limit but then we go over it because we're certain it only takes another spin to win big. And if land-based casinos enable you to do so by conveniently placing ATMs right in the lobby, online casinos are also extremely helpful as you normally can deposit in the middle of a game. However, wagering more than you can afford to lose is never a good idea and it leads to bad decisions, such as chasing losses and so on. So, to keep things fun, remember to set a limit and stay within it no matter what. If you've gone over your limit and regretted it, you know what I'm talking about. Even if sticking to this decision seems impossible at first, keep on trying – you'll get there.
Have Fun
What was your initial reason for playing slots? Did you want to be a part of a group that gambles? Did you try wagering your rent money in an attempt to strike gold? I definitely hope it was fun and amusement you were after. If that is the case, you're on the right track. You just have to remind yourself why you started in the first place. If fun, however, isn't at the top of your list of reasons, you should seriously reconsider your objectives. This is a game, after all, and you should be having fun at it. It's not a job and it's not a punishment, though it might seem like that if you're on a losing streak and obsessed about coming out even. Go back to basics and rediscover the fun in the colourful world of slot machines!
If you want to learn more about winning tips and strategies for playing slots check out our dedicated page here.