Ronnie Music Jr Before The Lottery Win
Who is Ronnie Music Jr? We don't know much about his early life, but we can tell that he was born in 1972. He was raised in Waycross, in southeast Georgia and most of his felonies are in the state. Yes, Ronnie Music Jr. is well-known to the local police officers and correctional officers in Wilcox State Prison, where he was sent several times before the lottery win. Here are the rest of his arrests and other things from his rap sheet.
2003 – Convicted of terrorist threats and possession of prohibited weapon
2007 – Convicted for possession of illegal firearms
2009 – Convicted for running a meth lab and possession of illegal firearms
2015 – Busted with 5 grams of amphetamines with the intent to distribute them
The truth is that Ronnie Music Jr was sentenced to 10 years in prison in 2009 for the possession and intention to distribute methamphetamine. On top of that, he was carrying an illegal firearm. Thanks to the fact that this was his 3rd official case, he got sentenced to 10 years in Wilcox State Prison. Some of you may ask, then, how he won the lottery in 2015?
Well, you should know that Ronnie Music Jr was released on parole in 2012. This is how he was able to win the Georgia state lottery in 2015. The most interesting part is what he did with the money afterwards. This is one of a kind story, and we still cannot decide is it a comedy or tragedy. However, the lesson out of it is that sometimes some people cannot be rehabilitated no matter how hard you try.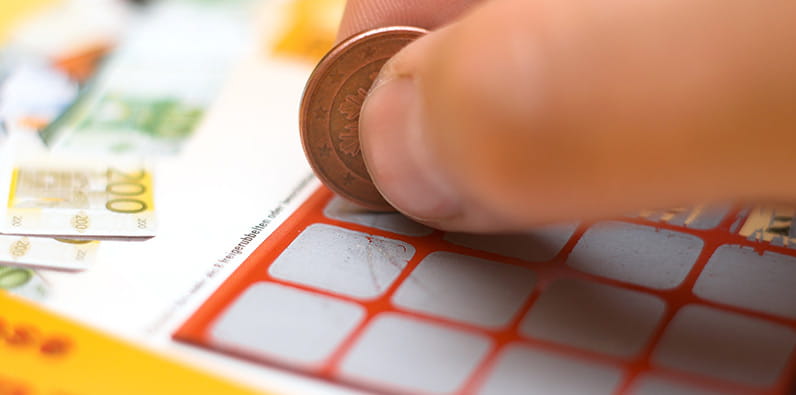 From Convict to Millionaire & Back
You know now that Ronnie Music Jr was not a saint in general. Yes, but a second chance in life was given to him in February 2015 when he hit the 100X The Money jackpot of 3 million dollars. Most people dream of such a win to change their lives and run away from their daily issues, but Ronnie Music Jr is not a common person.
Popular American Interstate Lotteries:

| | |
| --- | --- |
| PowerBall | $43 Million |
| MegaMillions | $184 Million |
| LuckyForLife | $1,000 Per Day/ $25,000 Per Year |
| LottoAmerica | $4.3 Million |
| 2by2 | $22,000 |
In his interview after he won the lottery, he explained that periodically he is buying scratching lottery tickets just to try his luck. Such scratch cards like the one which Ronnie scored the jackpot from can be found at some of the top US gambling sites.
In the first moment he didn't believe his eyes at the very first moment he saw the prize. When the media asked him about his plans, he explained that he and his wife plan to save part of the money and live with the rest. At that time, Ronnie Music Jr was working as a maintenance supervisor.
As with every prize, the lottery ones are also subject to local and federal taxes, which in total are almost 30%. This means that Ronnie Music Jr acquired roughly around 2.1 million US dollars. In the beginning, he was doing great, buying expensive cars, pieces of jewellery and a new house. Since Ronnie is a local criminal celebrity, many people from the local underground were willing to help him create a network for the production and distribution of crystal meth.
It is not yet clear who's idea was that, but the facts point to Ronnie Music Jr investments. The problems began when some of his acquaintances were arrested by the local forces for the possession of 11 pounds of meth with a market value of over half a million US dollars. When Ronnie got checked and arrested, he was carrying only 5 grams of methamphetamines. But when they searched his house, they found 11 illegal weapons, several cars and over $600,000 in cash stored in the local Waycross bank.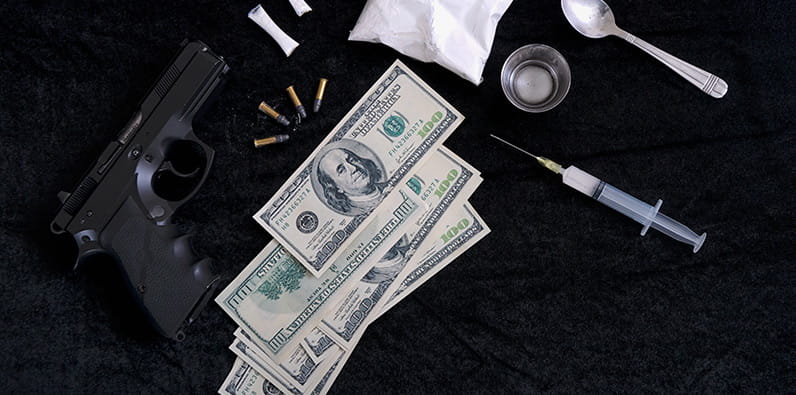 What Happened to Ronnie Music Jr?
Ronnie Music Jr's arrest happened in October when it became clear that he tried to organise a drug distribution network in South East Georgia. Due to the arrests of other related to Ronnie criminals, it became clear that he invested a significant amount of the money in developing his new business. It was quite unfortunate for him when the judge signed all fines with a total amount of over $20 million.
Thanks to the Ronnie Music Jr criminal record, he faced a 20 year to life in prison sentence for all his crimes. Most people pray for a way out from the dirty criminal game they are in, while others like Ronnie Music Jr are just lost cause. It is a fact that no matter what we do, some people will always aim at the easy money with a huge risk.
Breakfast Club Power 105.1 – Ronnie Music Jr Donkey of The Day
Maybe you don't know, or maybe you do, but Breakfast Club Power is a pretty famous radio show based in the state of New York. One of the shows there is dedicated to people that got famous for their stupidity. The story of the 46-year-old Ronnie Music Jr. of Waycross is one of them.
You will hear how they quickly go through his story and comment on his actions. They say that winning the lottery is a blessing and that most criminals pray for such a way out of the game. He took the title – Ronnie Music Jr donkey of the day.
Another Crazy Lottery Winner Story – Michael Carroll
Here is Michael Carroll's story, which is not much different from the one of Ronnie Music Jr. Keep reading to find out the similarities between them. Michael Carroll is a British citizen living in Norfolk, England. He has Dyslexia or simply explained a reading disorder.
He was just a baby when his abusive father was sentenced to 11 years in prison because of stabbing a couple. However, his father died from a heart attack ten years later. Obviously, Michael Carroll is a person with particular issues, mental and health ones. Imagine now what happened when he won almost 10 million British pounds – he became a loose cannon!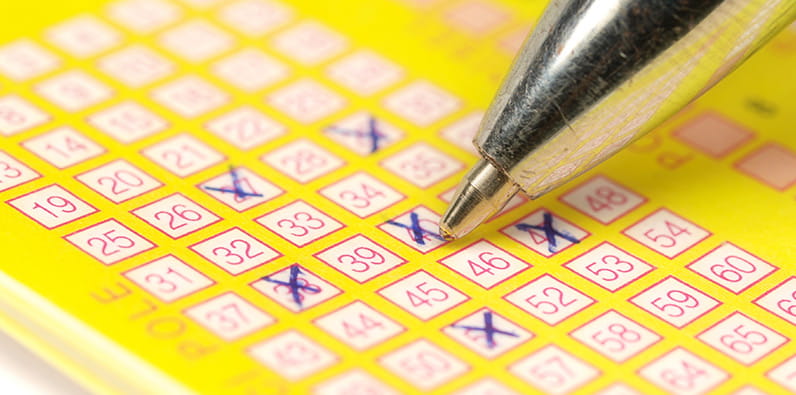 At the time he won the lottery, he was only 19 and already convicted. At first, everything was great. He purchased several acres in Norfolk for him and his beloved wife and daughter. Yes, but this was only temporally. Soon enough, Michael Carroll got into crack cocaine, expensive jewellery, prostitutes and a savage lifestyle. He even visited some of the top gambling cities in the USA.
In less than five years, his wife and kid moved out of his house, and then things got even worst. It is known that at some point, his cocaine expenses went to over £2000 per day. He invested a million pounds in his favourite team Glasgow Rangers. In 2006 it became clear that Michael has over 40 offence records and over nine months in prison. Clearly, nothing was going well for him, but he didn't care. If you want to learn everything in detail, you should read our Michael Carroll story article.
Eight years later, the money is gone altogether with the many fake friends he had during the years of luxury. Nowadays, he is free and staying out of trouble, but he has no money left. In 2019 Michael Carroll was working as a lumberjack for £10 per hour. Maybe Ronnie Music Jr and Michael Carroll are not the same, but both stories prove that some cases are just lost ones.
FAQ
We figured out that you might be looking for the answer to the most frequently asked questions about Ronnie Music Jr and his colossal lottery win. Check the information below, and do not hesitate to click on the jump links in the answers if you are looking for a more extensive explanation.